Liverpool are through to the Champions League quarter-finals and Roberto Firmino says the Reds fear nobody—including the English sides.
Along with Jurgen Klopp's team, Premier League rivals Manchester City, Manchester United and Chelsea are potential teams in the hat in the next round.
City are already there, while United and Chelsea face second legs finely poised against Spanish sides, Sevilla and Barcelona respectively.
Only Spurs, who lost to Juventus, have exited from the original five-team English contingent in the competition.
Who the best draw would be for the Reds has been a topic of debate among fans, though most agree that all opposition teams will fear Liverpool's own attack.
A key part of that front line, Firmino says there's nothing to fear from facing a domestic rival.
"Yes, we'd like a draw against an English club. Why not? We have shown in the past few seasons we can beat all the English clubs," the No. 9 is reported as saying by the Independent.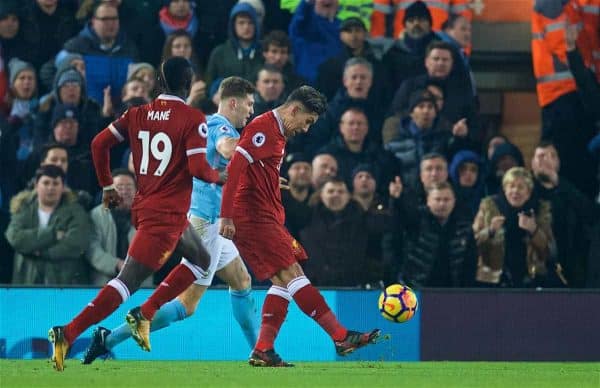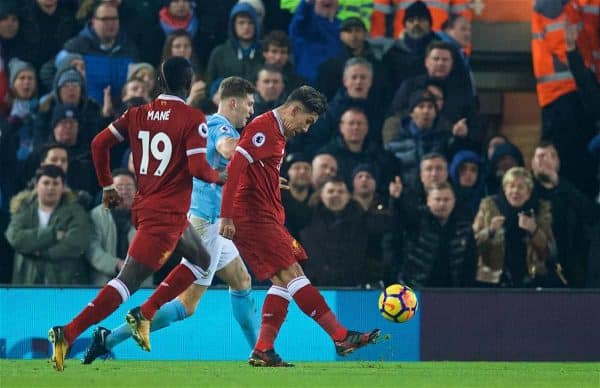 "Our record is good against them. We feel we have played well against the top English clubs and shown we can beat them.
"We are not concerned who we get. We don't mind. A top Spanish club? We are not afraid.
"I don't think we have anything to fear from any side now.
"If you are in the draw [at this stage] then you can not be afraid of anyone. We feel we can beat any side on our day, and we don't mind who we get.
"I think we are a team who will cause problems to others."
While it would make a tremendous spectacle to see the Reds in action and be competitive against the likes of Barcelona, Juventus or Bayern Munich at some point, with potentially half the sides being English the odds could be stacked toward an all-Premier League clash.
And Firmino is right to be unafraid of such an outcome—as the results against those sides since Klopp took over prove.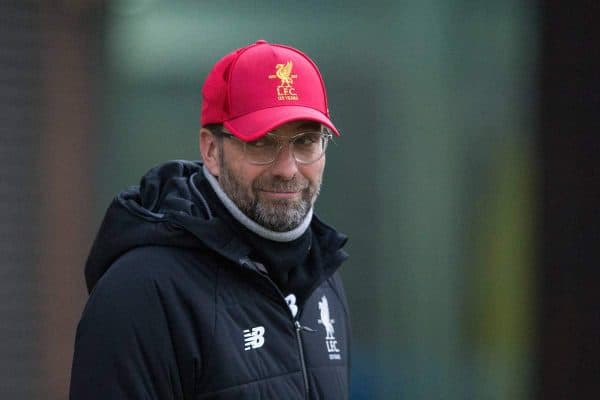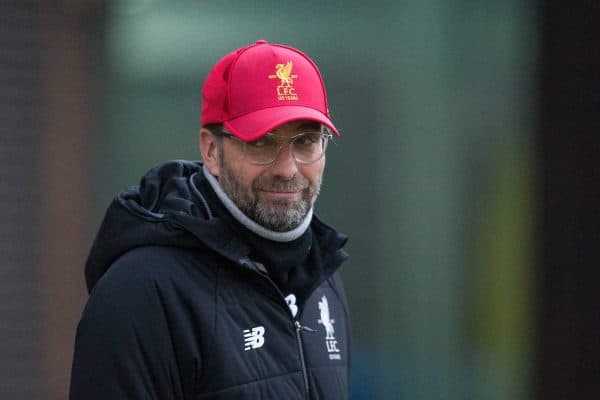 The German boss has overseen a total of 18 games against City, United and Chelsea combined, losing just twice in that time.
Man City
• 4 wins
• 2 draws (inc. League Cup final)
• 1 defeat
Man United
• 1 win
• 4 draws
• 1 defeat
Chelsea
• 2 wins
• 3 draws
• 0 defeats
All told, Klopp has overseen a 39% win rate against those rivals across all competitions, while 50% of the games have ended in draws.
While that draw ratio might seem high, the fine margins in games between such elite clubs can often mean stalemates occur.
Across two legs that can even be seen as a positive, especially when the remaining half of games lean heavily toward Liverpool victories.
The two losses account for just 11% of matches in total against the three rival Premier League sides.
Firmino is right: Liverpool should fear nobody, least of all, perhaps, their potential English opponents.