Tommy Smith is a Liverpool legend, and one of the club's storied Scouse captains, but Jeff Goulding also recalls a player with a controversial attitude.
This has been a tough profile to write. That's not surprising, for this is a player and a man whose career and life is riddled with contradictions.
As a kid growing up in Liverpool, I idolised men like Tommy Smith. They were tough, craggy and supremely talented, and they wore the shirt with pride and distinction.
In my eyes the Liverpool stars of my childhood, including Tommy, could do no wrong. They were gods and beyond reproach.
Delving into Smith's life, I'm confronted with a much more complicated story, more akin to Robert Louis Stevenson's Strange Tale of Dr Jekyll and Mr Hyde than a Roy of The Rovers.
However, before we confront Smith's troubling alter ego, it is only right that we begin with the brilliance of his football. Even here, we find there are two sides to the story.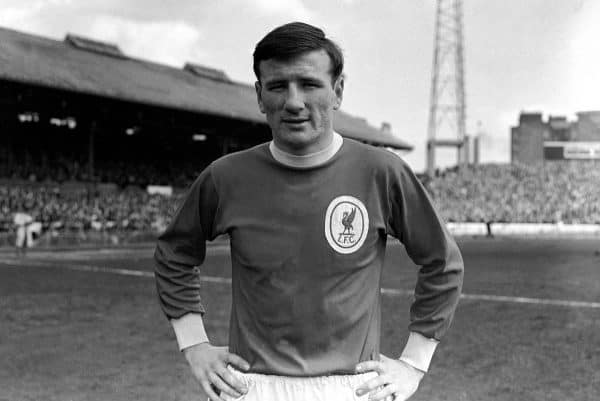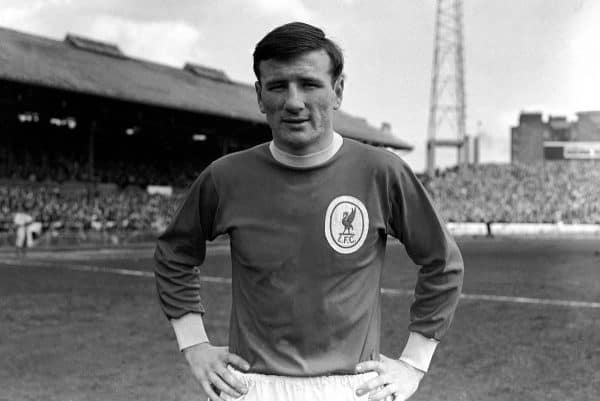 Tommy Smith earned a reputation for being a Liverpool hard man, fierce in the tackle and uncompromising in the cause of the Reds. Such notions are fuelled by honourifics, such as the Anfield Iron, and testimonies from former team-mates, opponents and managers.
Bill Shankly famously said that "Tommy Smith wasn't born he was quarried." He also bemoaned the fact that his tempestuous charge "could start a fight in an empty room."
Norman Hunter, of Leeds United, who was also famed for being something of a hard case, remembers many encounters with Tommy:
"Come near me and I'll break yer back, was his catchphrase. But he's actually a very nice man, honest!"
Of course Smith took pride in his notoriety, as Bob Paisley would observe:
"Tommy hated losing and was quite prepared to put himself through all manner of pain and suffering to avoid it. There was an element of notoriety about it which I think he quite enjoyed, but if any opponent cared to put that reputation to the test, Tommy didn't disappoint them."
This fearless and sometimes brutal devotion to winning was part of the makeup of the archetypal Liverpool player of the 1960s.
The philosophy at Melwood went along the lines of nobody should be allowed to bully a man in red, on the pitch or anywhere else for that matter.
No team could want victory more than a man who played for Liverpool either.
"For a player to play for me, he has to be prepared to run through a brick wall, and come out fighting on the other side," said Shankly.
Smith certainly fits the bill, but it is unfair to talk about him purely in those terms. After all, this was a player courted by none other than Matt Busby, and Bill Shankly once threatened journalists who failed to vote for Smith as Player of the Year with being sent to the Kremlin.
He also saw fit to make him the club's captain from 1970 to 1973.
Smith was also a man who could play the ball and get forward when needed. You need only watch his performance in the 1974 FA Cup final, against Newcastle United, to understand that this was a man with true footballing ability.
In particular, his role in Keegan's second goal is something to behold.
Smith, running down the right wing, arrogantly plays not one, but two one-twos off first Brian Hall and then Steve Heighway, before racing to the byline and playing a stunning cross for Keegan to tap in. This is sublime stuff.
Then there is perhaps his greatest moment in a Reds shirt, the goal he scored in the 1977 European Cup Final, in Rome, against Borussia Moenchengladbach.
With the tie level in the second half, Tommy rose majestically in the box to head home powerfully from a Heighway corner.
Tommy regularly defied the stereotype he had created for himself. This is why, growing up, I saw Tommy as a hero.
Here was a player, born within earshot of Anfield, who was feared by strikers throughout the land and who could also play great football.
Smith played 638 times for Liverpool and scored 48 goals, a decent haul for a defender. His trophy collection would be the envy of many a modern footballer, consisting of four league titles, two FA Cups, two UEFA Cups and a European Cup.
His record has rightly earned him the title of Liverpool legend.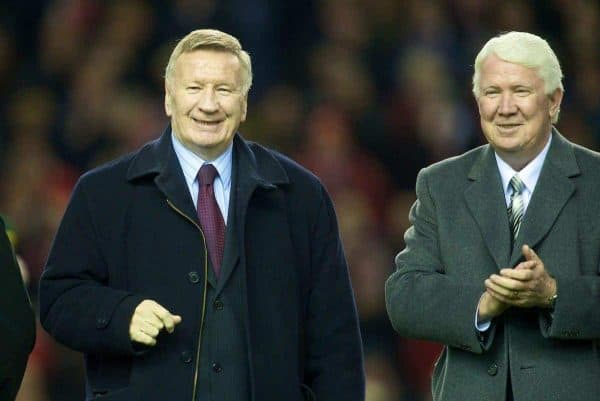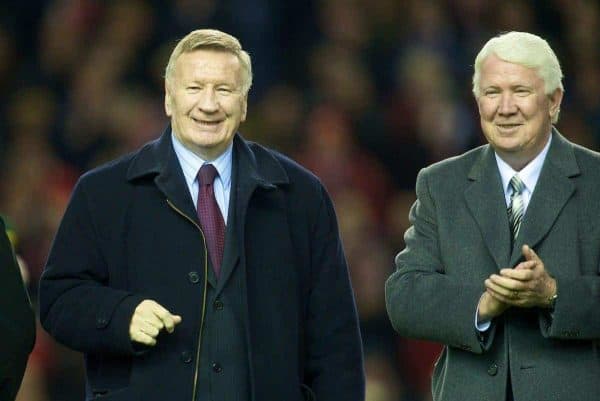 However, there's an old adage that goes along the lines of "never meet your heroes as they may have fists of iron and feet of clay."
Perhaps you shouldn't delve too deeply into their private or public utterances either.
This is where we painfully, but inevitably, have to confront the Mr Hyde side of Tommy's personality, specifically his attitudes on race.
Tommy Smith was undoubtedly cast from iron on a football pitch, he was also possessed of brilliance with the ball, but there were many times when he was standing on feet of clay off the field.
It is true to say that the world in which Tommy grew up was a very different to the one we occupy today.
The sort of casual racism uttered on television and lapped up on sofas in the '60s and '70s wouldn't be tolerated now, but it was commonplace back then.
However, the effects of prejudice and bigotry were no less damaging then than they are now.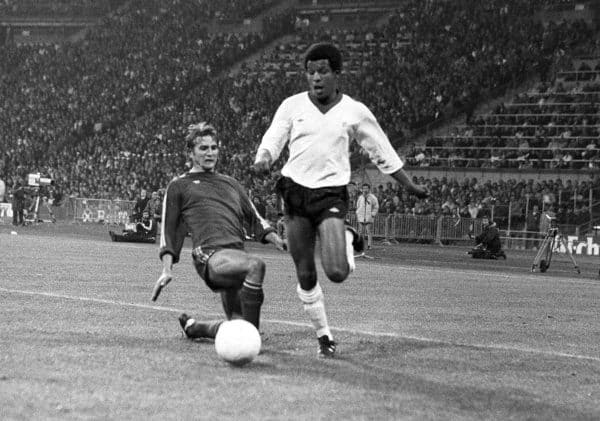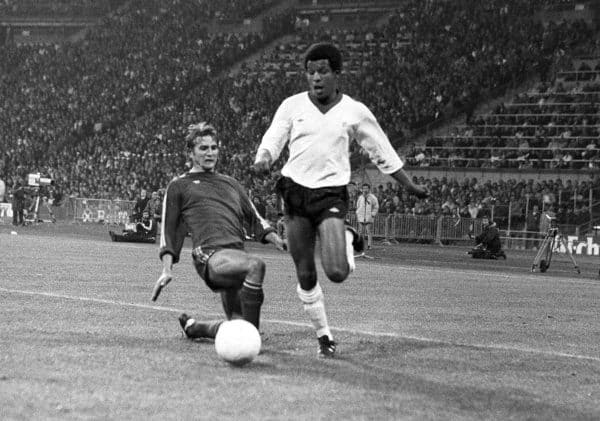 In his autobiography 61 Minutes in Munich, Howard Gayle gives a compelling and depressing account of how the young black player's progress was made more difficult by Smith's racist abuse at Melwood.
The youngster had been an admirer of the man of iron, who he had idolised from the Kop, but had been disappointed and disillusioned by the reality.
Writing in his biography of John Barnes, Out of His Skin, Dave Hill reveals appalling comments Tommy made to him during a taped interview at the Adelphi Hotel in Liverpool.
Smith had said he wouldn't have wanted a black neighbour, or for his daughter to marry a black man. More worryingly he had felt that, in saying so, he wasn't being prejudiced, but just being truthful and normal.
In the interests of balance, Tommy did threaten to sue Hill after the book was published.
However, he didn't proceed with his threat of legal action, and the author has since stood by his work and maintains that the entire interview was taped.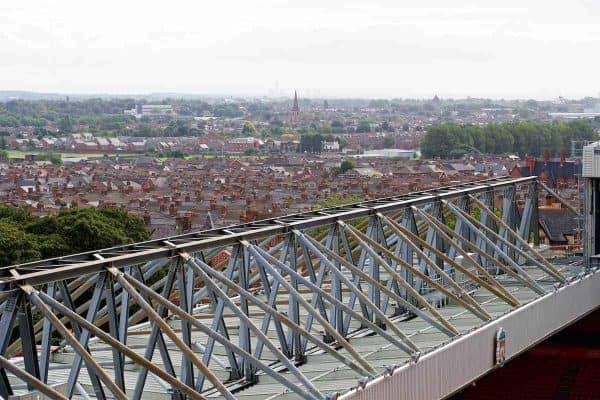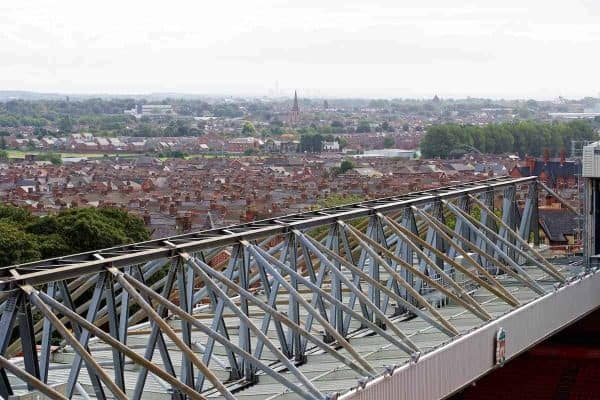 There are those who put forward the defence of 'generational racism' today, or simply state "they were very different times back then," but this ignores the very real harm caused by such attitudes.
In any case, while the context may offer an explanation, it cannot surely provide an excuse.
Tommy's utterances on the subject of race were doubtless shared by many in the game at the time, including at Liverpool Football Club. And, despite our desire to bestow almost supernatural qualities on our heroes, they remain depressingly human.
They are inevitably subject to the same imperfections and frailties as the rest of us.
However, none of that protects the victims of racism from its damaging consequences. You need only look at how long it took for England to award a black player a cap to see that the very best players were being held back by attitudes to race.
Tommy Smith was awarded an MBE for services to football, and after he hung up his boots he carved out a career as a respected columnist with the Liverpool Echo.
Since retiring from the game, he has battled bravely with arthritis and disability, a consequence of his all or nothing approach to football, perhaps.
Through all of that Smith has remained devoted to his family, who continue to do him proud to this day, as he now battles with Alzheimer's disease.

So, in appraising this particular Scouse captain, it seems right to celebrate his many talents as a player, his ruthlessness in search of glory for our club and the many treasures his efforts bestowed upon us.
It is also important to remember he is a man, with a family, who continue to struggle through adversity.
They can all be justifiably proud of his many achievements in the game, as should we.
However, it is also correct to confront the troubling and damaging views he held on race, no matter how uncomfortable that might be.
Howard Gayle spoke of how, standing on the Kop at Anfield, he had looked up to Tommy Smith and saw the player as a hero. He describes experiencing a very different reality at Melwood.
Tommy Smith, it seems, has always been a man of many sides, who has had a career and a life filled with contradictions.
---
Jeff Goulding is the author of the forthcoming book, Red Odyssey: Liverpool FC 1892-2017 – available to pre-order now.