Loris Karius has had a great start to 2018 by becoming Liverpool's undisputed first choice—now the goalkeeper is up for an award in his home nation.
Having battled for the best part of 18 months with Simon Mignolet for the No. 1 jersey, Karius was finally given the nod by Jurgen Klopp around the turn of the year—and has rewarded his manager with much-improved performances.
Karius has played the last nine Premier League games in succession, keeping four clean sheets in that run, as well as managing back-to-back shut-outs in the Champions League last 16.
He's quickly become a much more confident figure and has impressed both with his decision-making and handling over the past three months, looking a totally different player as a result.
Now his rise has been acknowledged back in Germany, with Karius nominated for the German Football Ambassador award, which hails the efforts of overseas players "contributing in bettering the reputation of Germany abroad."
Karius is up against the likes of Leroy Sane and Marc-Andre ter Stegen on an 11-person shortlist—and fans can vote for the goalkeeper here. At the time of writing, Karius sits in fourth place on the poll.
The rise in fortunes for the German goalkeeper is a testament not just to his talents, but also to his patience and willingness to learn what it would take to succeed at Anfield.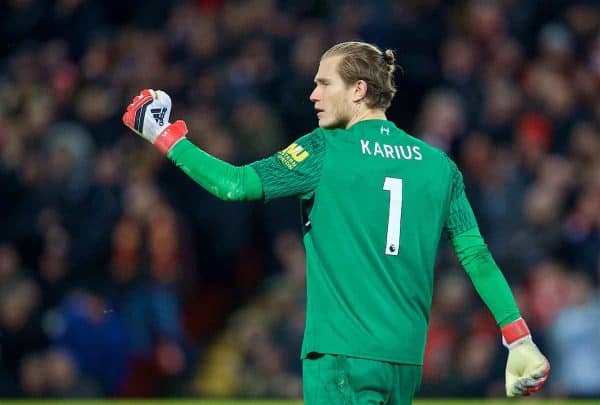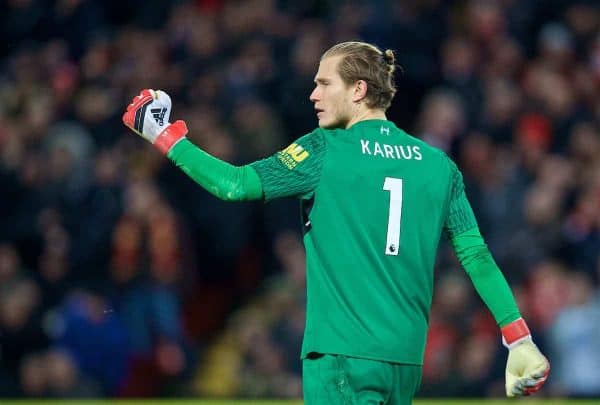 While no player of the season votes will be thrown at him for a dozen games or so on an upward curve, he is now showing that he can be a longer-term solution for the Reds in what has been a problematic position.
His high shot-stopping percentage continues to increase, and every time he leaves his line to punch clear or intercept a through pass, confidence in him—from fans and defenders alike—jumps up a notch.
Gossip columns have been frequently suggesting all season that Klopp will look to sign a new No. 1 in the summer, with the likes of Alisson, Jack Butland and others being rumour mill regulars.
But the longer Karius' upward trajectory continues, the less likely that becomes.
Klopp has shown many times over that he's willing to give chances to his current crop of players before signing new ones or replacing them—Mignolet himself was such a beneficiary at least twice before Karius finally usurped him.
And that backing of the players he sees every day looks like paying off handsomely now, with Karius in the best moment of his Liverpool career.