Steven Scragg loves Rafa, and he thinks that one of the best things about the Rafa era was the Rafatollah portrait, which tipped up here, there and everywhere. Maybe it's time for a Kloppatollah?
I was at Anfield the night that Rafa rolled into town with Valencia, in the Champions League, to show us a glimpse of the future. It was one of the most pronounced lessons we've ever been handed on a European night by a visiting team.
Startlingly, that was over 15-years ago now.
One of the most pronounced things about Liverpool beating Newcastle United on Saturday was how Rafa rolled into town with the Magpies to show us a glimpse of the past.
Football Moves On
Football constantly evolves.
Rafa came to Anfield with a highly organised side. The limitations under which he works are constrictive. If Newcastle were being led by an Alan Pardew, or a David Moyes then they would be 10-points worse off than they currently are. They'd certainly be in the bottom-three right now.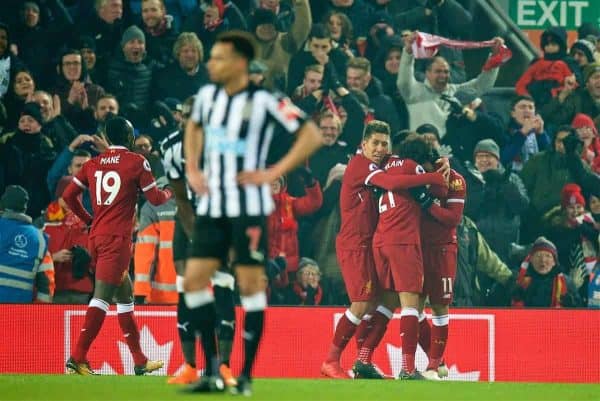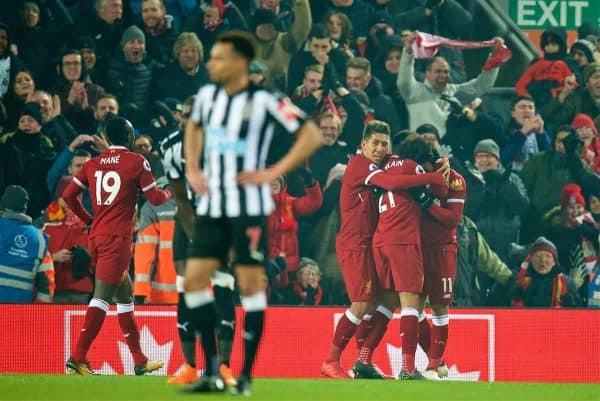 Newcastle might still succumb to relegation. Just two points above the drop zone with nine games to play, Newcastle are part of an intriguing bunfight in the bottom half of the Premier League, where only West Brom appear to be truly doomed to relegation so far, a wide-open relegation battle where even some teams in the top half are still nervously looking over their shoulder.
I'd be heartbroken for Rafa if he does fall to relegation. He deserves better than Mike Ashley and a relegation battle.
I'd be less heartbroken about relegation for the Newcastle fans who were in the away section on Saturday evening, singing about 'signing on'. People from northern cities, singing to people from other northern cities about social decay? A bit like someone with a festering sore on their top lip, suggesting that their friend should stay home, due to them having 'a bad hair day'.
Football does move on though.
Limitations accounted for, Rafa is duelling with the modern-day game armed with older tools. The movement and the sheer geometry of the game now is of a different scale to what it was when we were at our peak Rafa years of 2004-09.
Pragmatism can only do so much now. This is why Jose Mourinho can't win when it comes to a bigger picture that includes the expansive vision of Klopp, of Pep Guardiola, of Mauricio Pochettino. Those who try to bind the game are being left behind.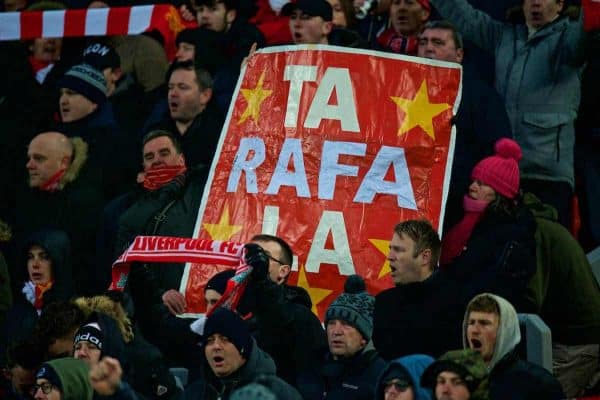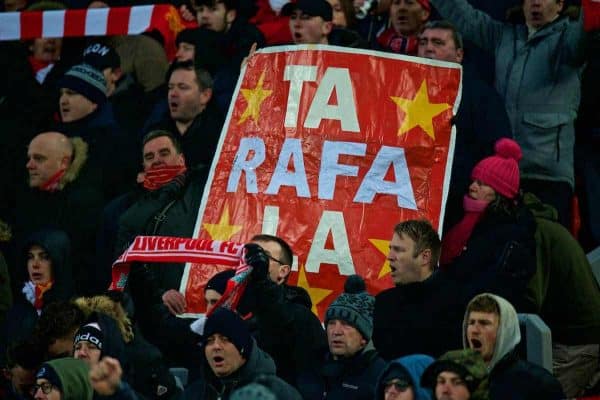 Rafa, as much as Mourinho, is watching football sail off into the distance.
Pragmatism will only obtain you sixth place. Pragmatism can't take you to the top anymore. Pragmatism has a glass ceiling now. Bankrolled pragmatism will bring Mourinho a top four finish, but his days of winning the Premier League title are over.
It will be an affront to decency if we leave Old Trafford next weekend with anything other than a well-deserved win.
As for Rafa, well Rafa can deliver Newcastle sixth place if he's given the funds to do so.
Klopp Cracking the Codes
This was always going to be a tough one.
Rafa set-up defensively against Manchester City not all that long ago, and this was going to be no different.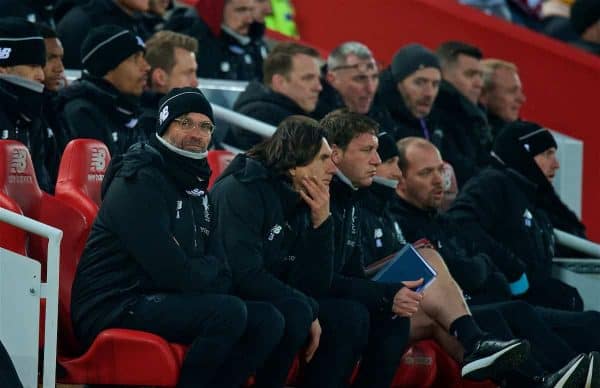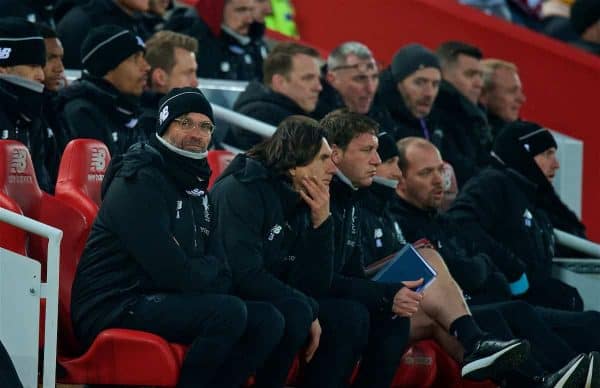 Who could blame him?
We were faced with a five-man defence, and four across the midfield. Throw in what seems to be a decent keeper, and it was always going to be frustrating until we made the initial breakthrough.
The great thing about Klopp's evolving side, is that it is finding the small shards of light at the end of the defensive tunnels, which the likes of Newcastle and West Ham United have arrived with.
We used to struggle massively with blanket defences, and deep-lying midfields. We would run down blind-alleys and we would run out of ideas.
With Roberto Firmino, Mohamed Salah and Sadio Mane, no defensive lock is unpickable.
Mane, in particular, is a joy to watch at the minute. You can see the weight lifting from his shoulders. He is dropping deep to seek the ball, rather than simply making forward runs and contributing when the ball rolls his way. Mane is well on his way to being back to his very best.
Klopp's Liverpool never stops moving when it is on top of its game.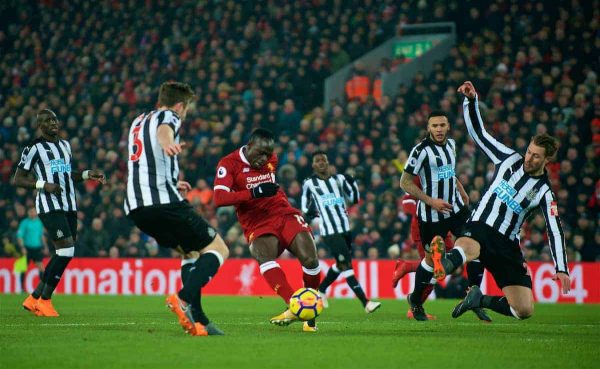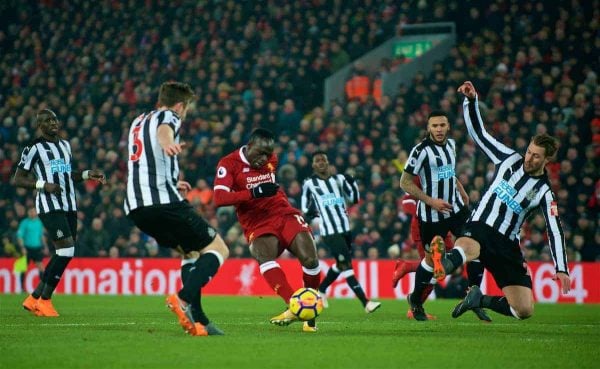 Even a 'routine win' is achieved with a huge amount of physical endeavour. Scoring a combined six goals against West Ham and Newcastle speaks volumes of just how persistent Klopp's Liverpool is. They will break down defensive doors.
Midfield Fluctuations
Jordan Henderson gave his best performance in a very long time. Busy, tidy, always available, some brilliant through balls. If we could have this version of Henderson for eight games out of ten, then I'd be delighted. That is where the frustration lays however. Brief images of the player he can be are no good for anyone.
James Milner gave a determined cameo performance. I'm loving the clattering challenges he's administering. I'd like him to still be a Liverpool player next season.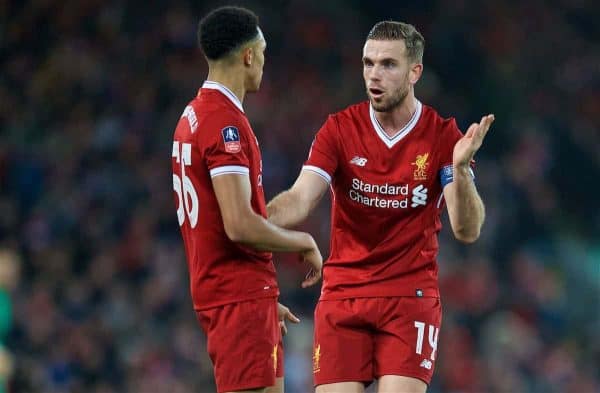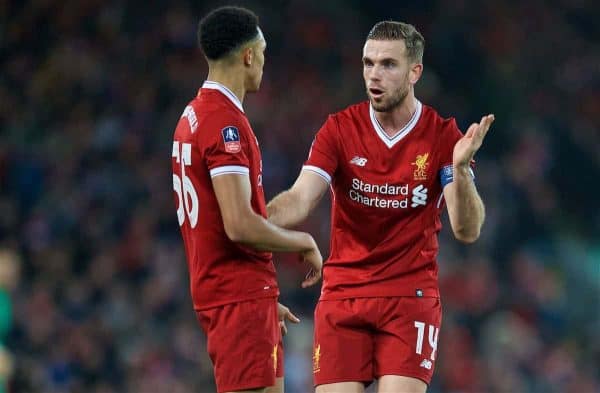 Alex Oxlade-Chamberlain is the only midfielder we possess that you could currently and confidently see in a 2018-19 Liverpool midfield alongside Naby Keita. Understated in the first half, it was his forcefulness in the early exchanges of the second half, which was key to the pressure which provoked our second goal.
Emre Can, the great enigma. As ever, some good stuff and some not so good. He's going to leave Juventus hanging, then sign for one of our Premier League rivals.
Adam Lallana, currently doing time on the bench, in a similar way to how Oxlade-Chamberlain spent his first month or so at Anfield perpetually on the bench. A Lallana renaissance could still be to come.
None of these players are going to be the midfield focal point next season, but there are supporting roles to be won. There is a general aura that most of them are auditioning for a future at the club.
Next Up
Porto will offer a strange evening on Tuesday. I'd like another strong line-up and an artisan victory. Keep the momentum going before heading toward the wrong end of the M62 on Saturday, to teach Mourinho how the game should be played.
We're on an upward trajectory.
We'll be needing that Kloppatollah portrait before too long.