When Spurs released ticket pricing for the new White Hart Lane, focus returned to the large amounts of money match-going fans need to fork out.
Sometimes it takes someone with millions of Twitter followers to say something countless others have been saying for years before it gets properly noticed.
Influencers, they call them. Spokespeople for the lesser-followed masses whose voices shall eventually be heard.
So when you get two users with a combined following of almost ten million both saying the same thing, it's bound to be noticed by the majority of social media.
Or should we say socialist media, given the subject Gary Lineker and Vincent Kompany were discussing.
After all, what they were suggesting was the redistribution the Premier League's bloated coffers back to the fans in the form of a reduction in ticket prices.
It's really not asking for much, but it still doesn't happen.
Tottenham recently released a list of season ticket prices for their shiny new stadium, which ranged from overpriced to extortionate.
The aforementioned duo, two of the game's most socially aware personalities, immediately voiced their concern.
We're seeing more and more empty seats at grounds. Given the vast sums received from TV rights, ticket prices should be falling not rising. The game needs full stadiums otherwise its appeal will slowly decline, even to rights holders. Avarice will only damage the game and clubs. https://t.co/dQtjVdpjBZ

— Gary Lineker (@GaryLineker) March 13, 2018
Less empty seats leads to a better TV product (??money) but also better atmosphere, which in turn affects testosterone levels and territorial behaviour in players, therefore increasing home advantage. There's financial value in every added league point too. #Football https://t.co/jeUzXcKziH

— Vincent Kompany (@VincentKompany) March 13, 2018
The PL is unique, financially dominant and global. I imagine that a general decline in stadium atmosphere can damage the value of that product. Link to ticket pricing, seating location and safe standing is almost inevitable. Long-term gains vs short-term profits, eternal dilemma.

— Vincent Kompany (@VincentKompany) March 13, 2018
The Tottenham Hotspur Supporters' Trust also raised their concerns about the prices, which saw some typically fan-unfriendly tiered pricing, and high prices for child tickets.
We were given headline pricing minutes before the club announcement went live yesterday. So we knew the cheapest GA (general admission) tickets and the most expensive were comparable to prices at White Hart Lane.

But as we digested the detail, it soon became clear those headline prices masked a different reality.

Some fans are facing increases of 25, 40 or 50 per cent in their usual seating areas which, even taking into account the improved facilities, will be beyond many, whether they are long-standing season ticket holders or whether they signed up for the first time for the year at Wembley.

Many fans are now having to reconsider their seating options, scattering groups who've long sat together.
'Supply and demand!' was the cry from Twitter's Tory front benches, as football's financiers continue to fail to see the detrimental effect this will have on their 'product' and their 'brand' long term.
They may well sell the majority of these tickets to people who can afford this type of outlay, but some fans will be priced out altogether—especially when taking into account the extortionate prices for everything else in the nation's capital.
Those from poorer backgrounds for whom football is like going to church every other week will now be forced to spend a much bigger percentage of their income on tickets for their beloved club, leaving them even poorer as a result.
So they either have to suck it up and accept they will be poorer, or stop going and subscribe to the TV package instead.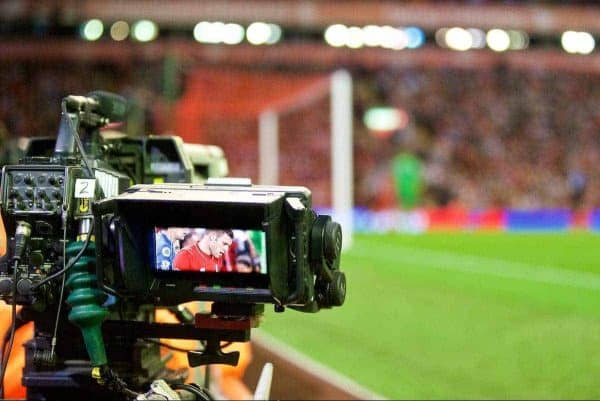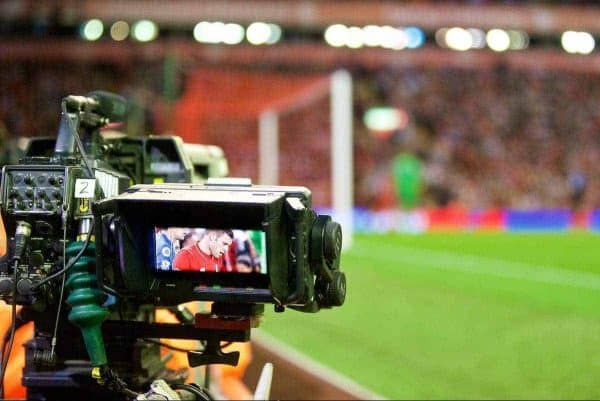 Their TV subscription will be cheaper than going to the match, but will still be ridiculously expensive as there are now two separate channels which need to be paid for in the UK—BT and Sky—rather than just the one.
This scenario makes you wonder whether the TV companies are the ones putting the ticket prices up, so people stop going to the games and give the money straight to them instead.
But what the TV companies should be doing is encouraging clubs to lower the prices across the board, especially for children, families, and groups of friends.
Imagine going to the football and getting a group of seats together with people you know…
Raising prices and making it difficult for people to go in the first place, or making it impossible for people to buy multiple tickets, will only serve to worsen the atmosphere in Premier League stadiums—and it's already declining.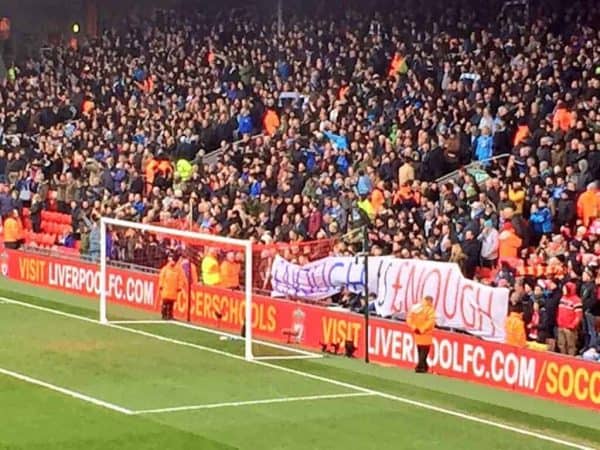 A left-wing city such as Liverpool should be leading the way.
The current owners have responded well in the past to protests against a rise in ticket prices.
But more needs to be done to include the community on match-days, on top of the admirable initiatives they carry out away from the game such as Red Neighbours.
Simply lowering the prices across the board would benefit everyone.
At Liverpool there are several other issues surrounding ticketing, as well as prices, as the demand is so high regardless of how much they cost. Jurgen Klopp's side are so good to watch, that you can understand why.
Business heads would no doubt suggest raising ticket prices, echoing the 'supply and demand' shouts from those who are already detached from football itself, and only seek to make money from it.
But giving back to the fans also makes business sense.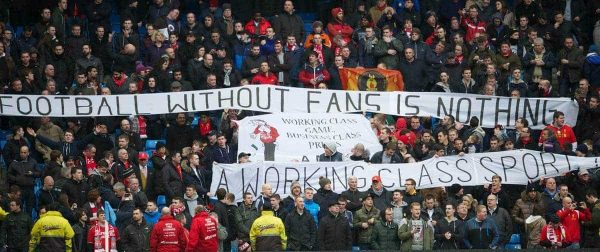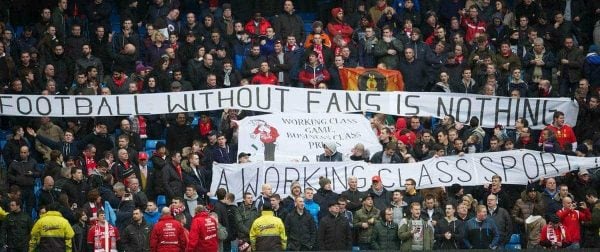 Watching some games of Premier League football can be an eerie experience, and can be worse in terms of atmosphere than watching a reserve game, or one which is silent because it is being played behind closed doors.
Witnessing a game in front of a packed stadium which remains silent will seem strange, and possibly off-putting, for those watching on their TV screens around the world.
This isn't what they have been sold in those advertisements for the supposed best and most passionate league in the world.
The poorest fans need to be catered for and treated with the same respect as those in the corporate boxes.
Groups of like-minded fans together—from any background, any country or any class—are more likely to create an atmosphere than a selection of individuals plonked randomly around the stadium on their own according to which price structure they can afford.
The fan experience in other countries is much better.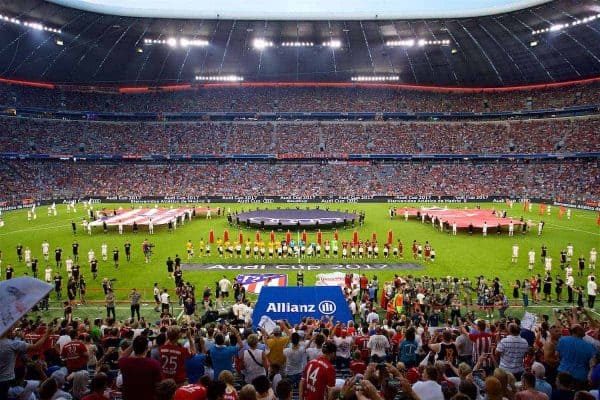 Supporters are treated like human beings, and in Germany they are allowed—almost encouraged—to drink before, during, and after the game. This also brings in revenue.
One thing Spurs have got right in the planning for their new stadium is the construction of an area which can easily be converted to a safe standing section.
But they have got the pricing wrong.
Football on this island needs to start caring more about its fans, and once it does, organisations like the Premier League may begin to realise who provides the true value for its product.