Liverpool fell to a 2-1 defeat away to Man United on Saturday afternoon, leaving Jurgen Klopp to revive his side for another big challenge ahead.
The Reds made their way to Old Trafford seeking a rare victory over their arch-rivals in the Premier League, in order to move ahead of them into second.
But two goals from Marcus Rashford, exploiting the visitors' weak right-hand side, saw United seal a vital win and cement their place behind leaders Man City.
With a home clash with Watford to come next weekend, Liverpool will need to produce a response after just their fourth defeat in the English top flight this season.
So what should Klopp work on after that loss? And were there any kernels of positivity on show?
This is Anfield's Jack Lusby (@jacklusby_) spoke to Michael Bisset (@MJBisset_96) and Chin Yu Xun (@footyyuxun) to discuss the good and the bad from the Reds' 2-1 loss at United.
The good…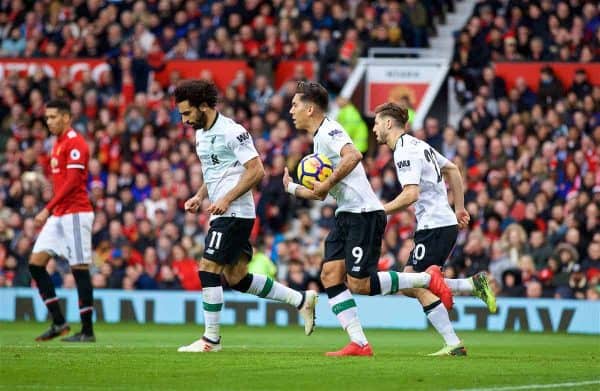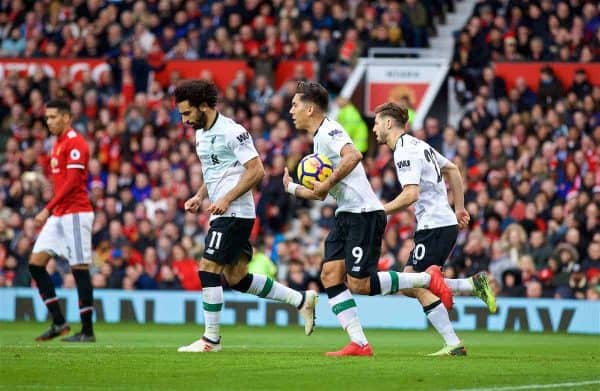 MICHAEL: Most fans may find it difficult to find any positives after yesterday's result, however it was refreshing to see that the Reds persevered even when the writing was on the wall after the 24th minute.
Firmino was excellent drifting between the lines and creating space and options for his team-mates, a performance of some class in amongst other rather unsatisfactory ones.
Robertson provided an attacking outlet, his crosses creating issues for Ashley Young to negotiate. Unfortunately none of the deliveries found their way to Salah at the back post.
The players acquitted themselves admirably during a game when decisions did not go in their favour.
They had difficulty trying to rise above the poor officiating and struggled to play through it—obviously this is not a new occurrence when playing United at Old Trafford.
YU XUN: Probably the rare shining light of the day was how the team responded after the break following a lacklustre first half.
It just shows that the team would go down fighting and they did came close on numerous occasions to claw back a result.
Fighting from two goals down at an intimidating ground like Old Trafford isn't easy but the way they dominated the second half was testament to their never-say-die attitude and they should rightly be applauded for it.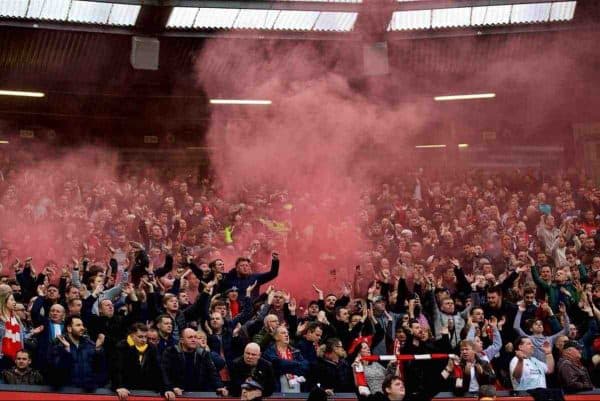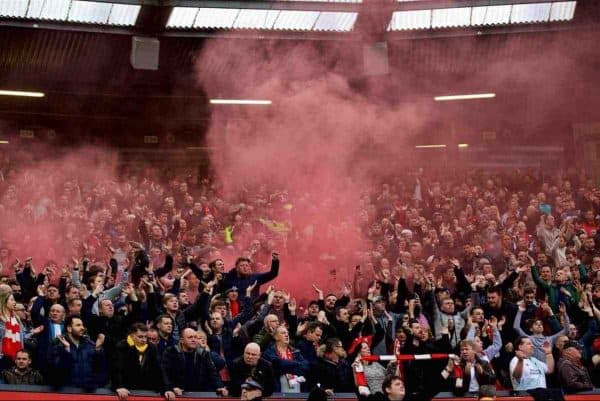 JACK: It was such a frustrating result but given 24 hours to reflect it was not as disastrous a performance as away to City and Spurs earlier in the season.
As both Michael and Yu Xun highlight, Liverpool's quality and spirit to claw back into the game in the second half should be commended, and I think if Oxlade-Chamberlain had been left on they would have had a better chance.
Firmino was productive once again, largely in his work rate off the ball, while I thought both Can and Robertson were particularly impressive too.
The biggest positive for me, though, was the travelling Kop. It's safe to say the atmosphere at home is largely tepid but here they were ferocious, and it was great to hear Allez, Allez, Allez even after the final whistle.
The bad…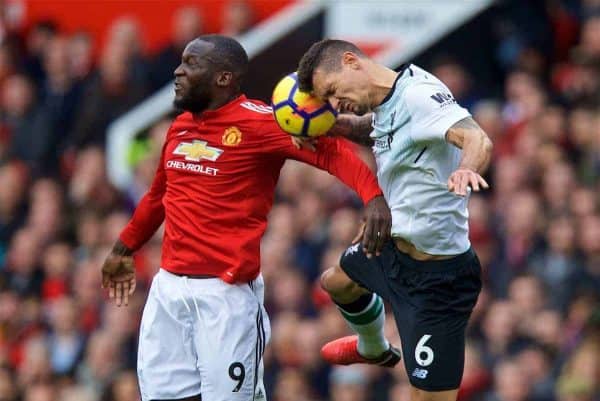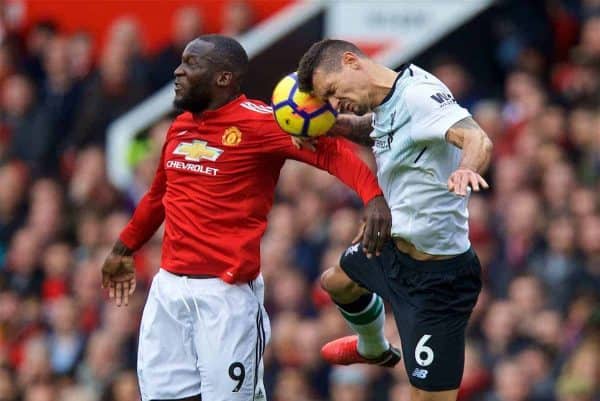 MICHAEL: Lovren spoke up his battle with Lukaku prior to kickoff but left all his fight in the press room, performing poorly in aerial confrontations with the Belgian target man.
In the Croatian's defence, Alexander-Arnold was caught out of position on more than one instance—a learning experience for the youngster.
The Liverpool players failed to rise to the occasion in some of the 50/50 clashes, highlighting the need for an enforcer in the middle who would take the game by the scruff of the neck.
Steven Gerrard would never have allowed United to settle so quickly. Liverpool's approach meant that the side was limited in terms of overcoming the inevitable defensive organisation of Mourinho.
Oxlade-Chamberlain struggled to find rhythm as United refused to allow him any space to drive into.
The Reds' attacking game was narrow resulting in the isolation of Mane and Salah, thus simplifying the defensive job for United—with most of the game being played in front of them and through the middle.
YU XUN: The lads just left themselves too much to do in the second half after arguably the worst first half display of 2018.
United have an excellent defensive record at home and their defence proved too much for the 'Fab Three' to rescue a point.
Craig Pawson's atrocious performance certainly didn't help us but we shouldn't always be looking towards the referee in order to get a result.
Instead, focus should be on Lovren's mistakes and Mane's abject performance where they ultimately cost us the game.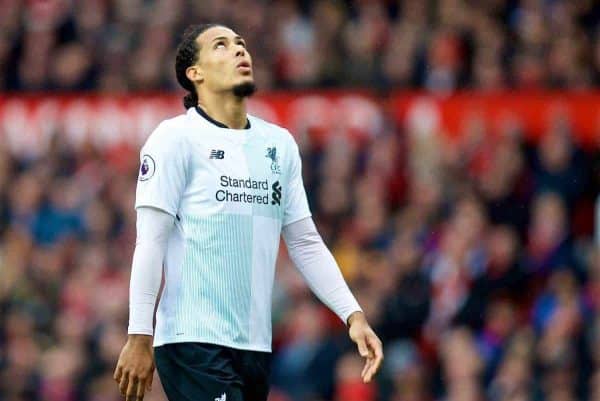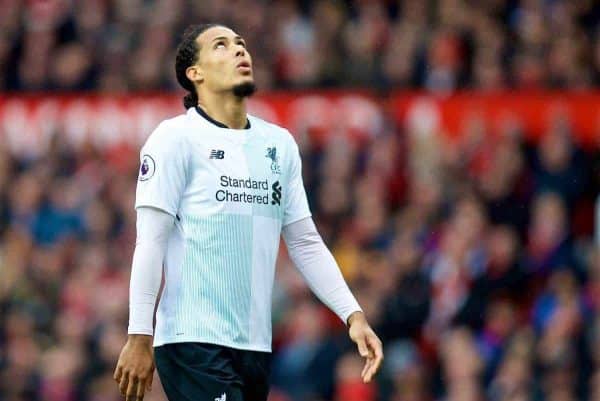 JACK: Personally I don't think Klopp set his side up well enough to deal with United's inevitable long-ball approach, and that started in midfield.
There is no doubt a method behind using Milner on the left of the more advanced pairing and Oxlade-Chamberlain on the right—they do combine well with Robertson and Salah respectively—but this left Alexander-Arnold unnecessarily exposed.
He was the tasked with mopping up following Lovren's errors, and that ultimately led to both goals; conceding once in such a manner would be understandable, but twice is embarrassing.
Lovren was obviously poor once again, though I'm not sure Matip would have fared any better.
Bad day at the office or a reminder of long-term flaws?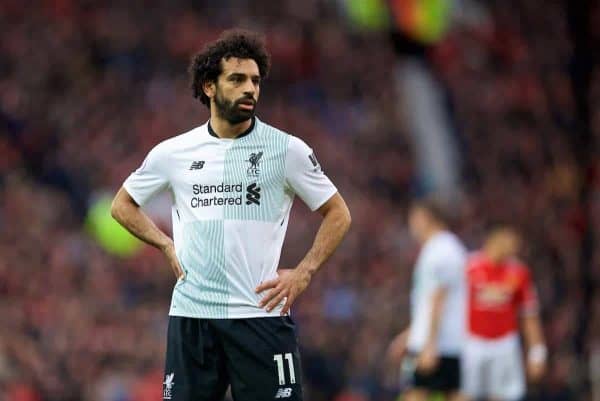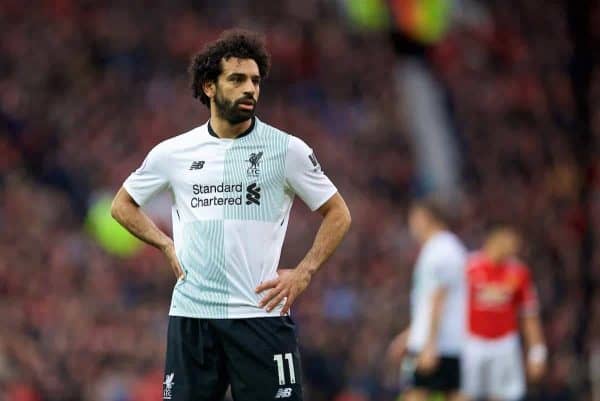 MICHAEL: The latter. individual defensive errors reared their ugly head to cost Liverpool points once more when they have been in control of a match.
This fixture reminded supporters that Lovren is not the long-term solution alongside Van Dijk—improving in recent weeks but a poor performance like this against a top-four rival is unacceptable.
Liverpool showed tactical inflexibility when presented with a team that setup extremely defensively, lacking imagination, flair and authority.
This has been seen before—particularly in the 1-0 loss to Swansea in January.
There have been improvements in the squad this season with this being only our second loss in the league during 2018—a more than respectable record.
However, it is imperative that Klopp and the players learn from games like these.
YU XUN: It could be argued that the Reds were seriously unlucky to leave Old Trafford with a point but I think this game did highlight some long-term flaws.
Though Lovren had put in decent displays prior to the yesterday's game, you get the feeling that a stinker is just round the corner and indeed his flaws were laid bare against United.
He's just too rash and Klopp would be wise to recruit a new centre-back once the transfer window opens.
Also, the Reds struggling yet again to break down a well-organised defence in the second half suggests that they need to bring in a creative midfielder this summer.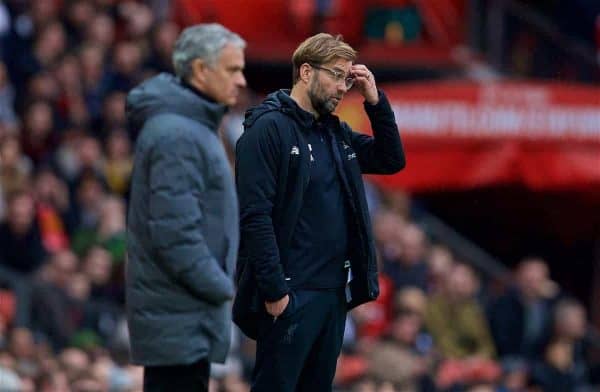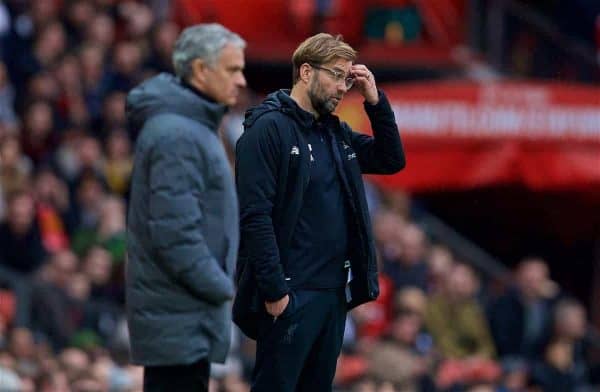 JACK: As mentioned, this was not a collapse like we saw at the Etihad or Wembley, or the Ramon Sanchez Pizjuan in November, though there was a familiar tone to this loss.
The biggest long-term issue is the lack of a stable partner for Van Dijk, and with Lovren at the heart of this defeat it can be argued that this was telegraphed before the game.
But on the whole I think there is more hope for an immediate response after this loss, as it was more of an anomaly than previous defeats.