Liverpool's latest superstar Mohamed Salah has pranked a group of young Reds supporters, in a hilarious new video.
Salah has made an astonishing start to life as a Liverpool player, scoring 36 goals in just 41 appearances, in arguably the best opening season by any Red in history.
Unsurprisingly, the 25-year-old has become a hero to many youngsters, and he surprised them in brilliant fashion in a new video released on the club's official YouTube channel.
A group of 20 schoolchildren believe they are taking part in a commentary competition, with the best pair getting the opportunity to meet Salah.
What they don't know is that the Egyptian speedster is lurking behind a makeshift wall, waiting to shock the unsuspecting kids.
With Jason McAteer and LFCTV presenter Peter McDowall judging the youngsters' commentating ability, they are blissfully unaware of what is about to happen.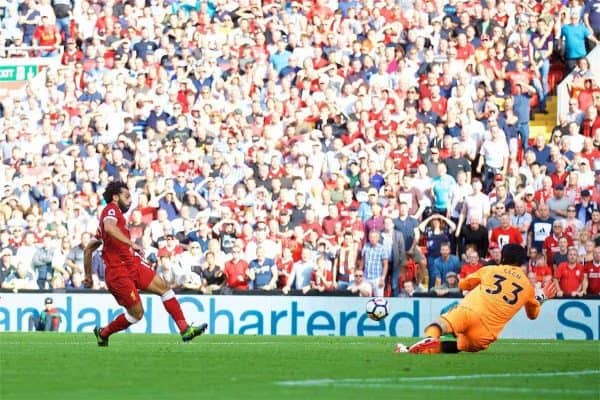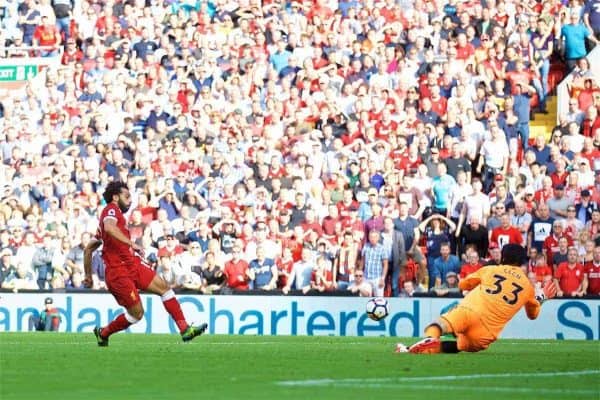 Watching Liverpool's 4-0 thrashing of Arsenal back in August, they give it their best shot, with Roberto Firmino and Sadio Mane's goals described in impressive fashion.
As Salah runs half the length of the pitch to make it 3-0, however, the man himself jumps through the wall to celebrate.
The faces on the stunned children are priceless, with some lost for words and others embracing with the Reds' star man.
The video is a fantastic watch, and goes to show how a little effort from a player can go long way to making youngsters happy.
Salah seems like one of the most likeable figures to play for Liverpool in many years, and this will only enhance his ever-growing reputation.