Virgil van Dijk has completely transformed a Liverpool defence which was once brittle, with early evidence showing he is a truly significant signing.
Last Saturday, this writer was fortunate enough to be sat in the Kop during the 2-0 win over Newcastle United—a routine victory without many scares.
Throughout the game, I found myself watching Van Dijk at every possible opportunity, and it made for captivating viewing.
It isn't a match that the Dutchman will ever be remembered for, given Newcastle's lack of goal threat, but there was an aura about him that only great players possess.
Every high ball was dealt with in exquisite fashion, he barked orders in the manner of a Liverpool captain 10 years into the role and his class on the ball resembled that of a midfield playmaker.
There was a sense that Liverpool were never in danger with Van Dijk on the pitch, and it summed up what has been a magnificent first eight appearances in a Reds career that could one day be considered legendary.
Rolls Royce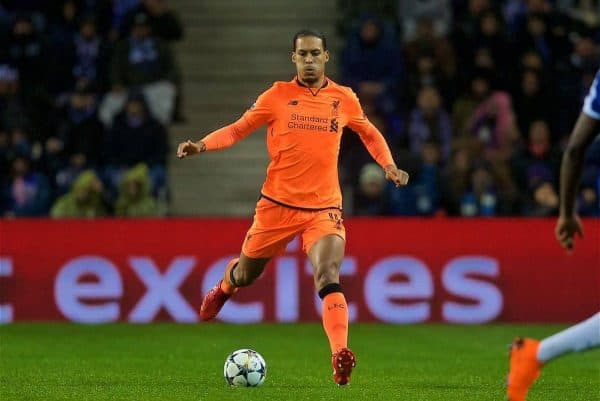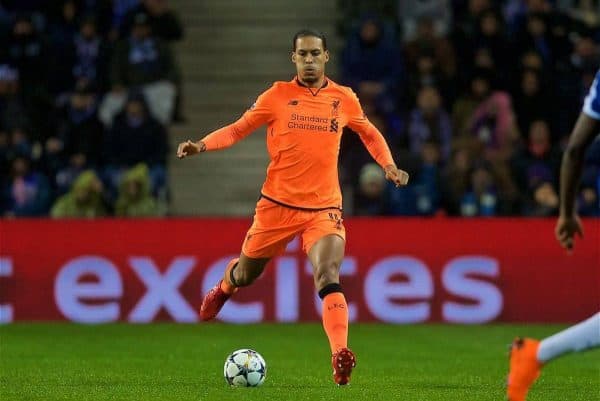 Van Dijk didn't actually enjoy an imposing start to life in a Liverpool shirt, despite that late winner on his debut against Everton.
He looked short of match practice in the defeats to Swansea City and West Brom, but as Jurgen Klopp alluded to last month, that was to be expected.
The whopping £75 million fee that took him to Anfield made him the most expensive defender in history, meaning any slight error was waiting to be pounced on with heavy criticism.
That will continue until another player breaks the record, but there is an arrogance and an "I know how good I am" air to Van Dijk which means he won't be remotely fazed by expectations.
That has been evident in the last month in particular, with the Netherlands international sublime at the heart of the Reds' defence.
He has brought so much calm and authority to the team, and it is no coincidence that those depressingly soft goals have stopped being conceded, or that Liverpool's set-piece woes have largely gone away.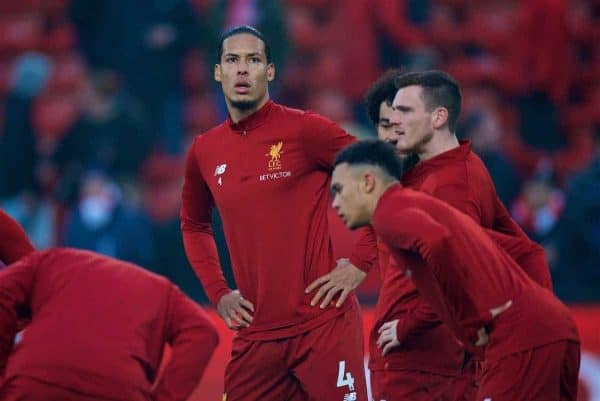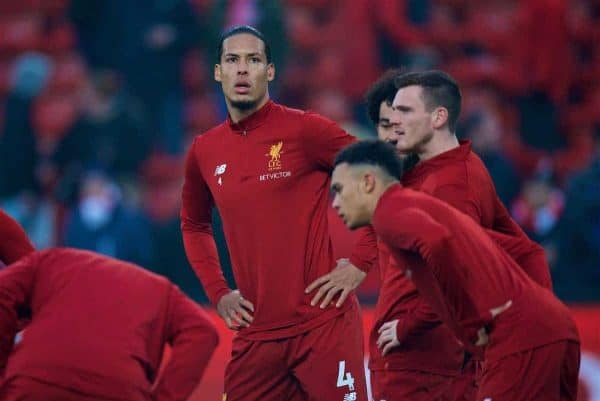 Similarly, you only have to look at Loris Karius and Dejan Lovren to see what influence Van Dijk is having on his team-mates.
The goalkeeper has found another gear with the Dutchman in front of him, and although he himself deserves credit for turnings things around, it is impossible to deny that his new team-mate has been a big factor in his improvement.
Lovren will perhaps never be good enough to be a regular starter for Liverpool, with a bad error, loss of concentration or injury never too far away, but he has shone in 2018 so far.
That is because he now has a dominant centre-back partner alongside him—someone willing to lead—allowing Lovren to concentrate on his own game.
He is the Stephane Henchoz to Van Dijk's Sami Hyypia, albeit inferior to the Swiss former Red.
Van Dijk's statistics in the Premier League showcase how imperious he has been to date:
67% of duels won
89% passing accuracy
6.6 aerial duels won per game
8 defensive actions per game
No key errors
His quality on the ball, both short and long, has been on show every match, with his quarterback-like ability adding another dimension to Liverpool's game.
No longer are Jordan Henderson and Emre Can coming to collect the ball from too deep, with Van Dijk more competent in possession than either.
His positional sense is also as good as it gets, and his decision-making at either stepping out of the defensive line or staying put is what separates him from so many, Lovren included.
Anfield Index's excellent Under Pressure podcast discussed the difference Van Dijk has made, with some interesting findings emerging from their research.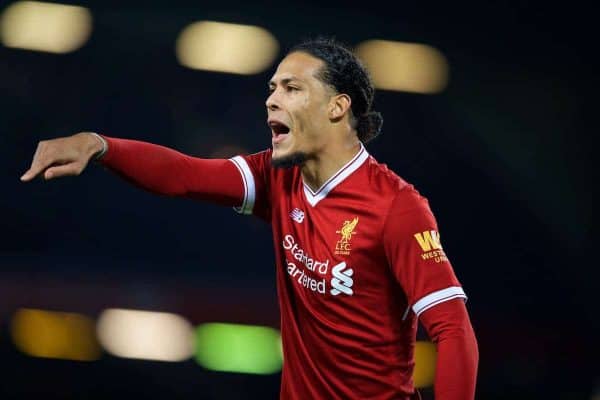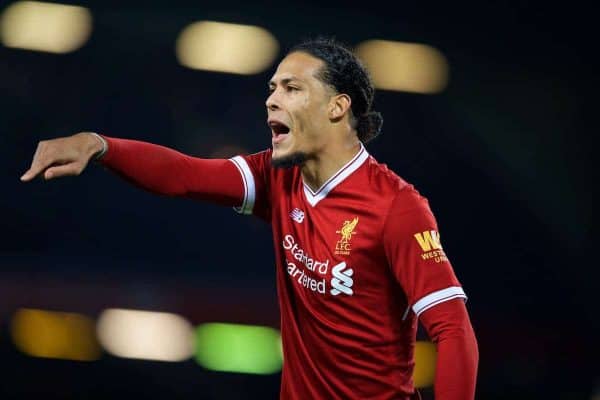 "In the last six weeks in the league, he has the highest aerial duel win percentage: 82 per cent," said analyst Dan Kennett.
"The next highest is James Tomkins with 77 per cent.
"Since Van Dijk signed, the opposition shot quality is 7.9 per cent, with the league average 9.8 per cent. It was 13 per cent (at Liverpool) earlier in the season.
"The common factor in all of Liverpool's improvements, the glue holding them all together, is Van Dijk. He makes every single player around him play better."
The genuinely top players allow teammates to reach their highest possible level, which is precisely what Van Dijk has done, and will continue to do.
The impression he is making draws comparison with some special Reds players of the past.
Illustrious Company
The difference that one individual can make to a team has been highlighted so often at Liverpool.
Luis Suarez is the most recent and obvious example, with his world class showings in 2013/14 coming so close so inspiring the Reds to the title.
It was never single-handedly down to Suarez, as many have lazily claimed, but he made Daniel Sturridge, Raheem Sterling and Philippe Coutinho raise their game, and instilled a belief within the squad that they could go all the way.
His mere presence gave Liverpool an aura that season—some teams were beaten before matches even kicked off—and once he departed for Barcelona, the team fell to pieces.
Steven Gerrard carried several Reds sides at specific periods during his legendary career, and he helped turned some very ordinary players into European champions.
Sami Hyypia and Jamie Carragher, the two best centre-backs to have graced Anfield since the 1980s, had a similar effect to Van Dijk, while Fernando Torres turned Liverpool from top-four hopefuls to legitimate Premier League and Champions League challengers.
Van Dijk can eventually be on that level when it comes to influence.
Some will be quick to downplay his quality, in order to stick to their opinion that he's "never a £75 million defender", but he feels indispensable already.
Future Great?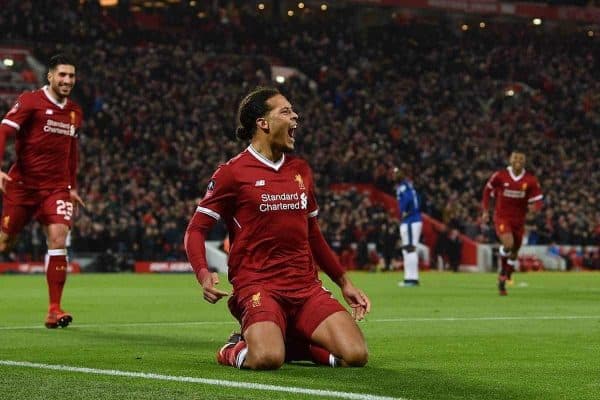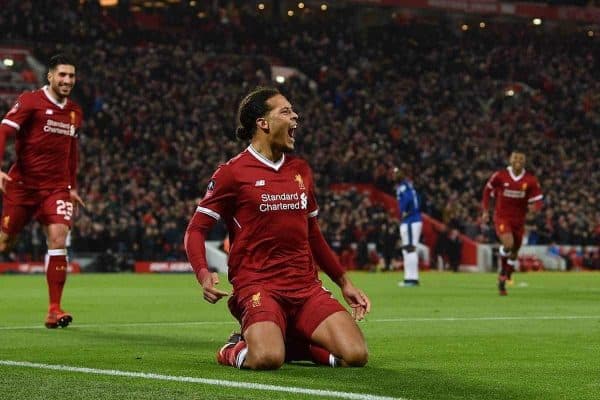 The only thing that will prevent Van Dijk from being Liverpool's most highly thought of defender since Hyypia is serious injury or a move elsewhere in the near future.
At 26, he is a fantastic age for a centre-back, with his peak a few years away but his level of experience still very healthy.
Van Dijk is fully aware of how good he is—Suarez, Gerrard and Torres were no different—and in the space of just eight matches, he has become one of the first names on the team-sheet and the most natural captain Liverpool have.
There will be errors and poor performances along the way, as has been the case with any world-class player throughout football history, but the silky Dutchman could turn out to be the defining signing of Klopp's tenure.
For all the goals of Mohamed Salah, the unpredictable magic of Sadio Mane and the soon-to-be midfield brilliance of Naby Keita, it was a top centre-back that Liverpool needed most.
They have acquired just that, and this is only the beginning.