Liverpool couldn't break down Stoke at Anfield, held to a 0-0 draw as Jurgen Klopp's early kickoff woes continued in the Premier League.
Liverpool 0-0 Stoke City
Premier League, Anfield
April 28, 2018
---
Everyone Can Miss…Even Mo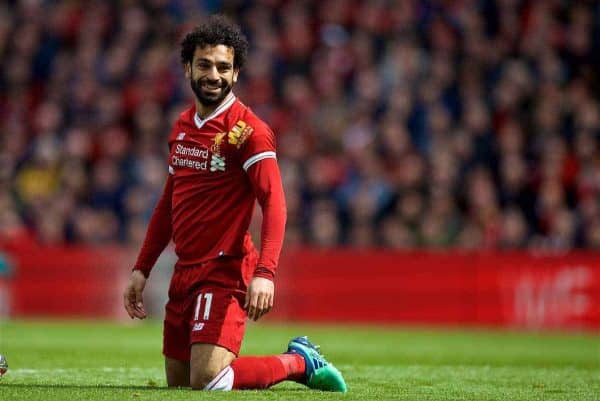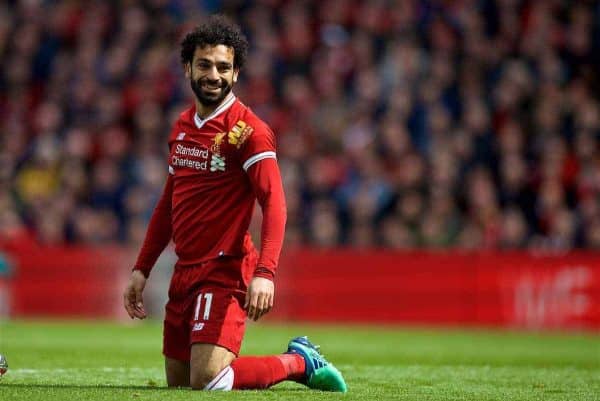 He has been so prolific and so ruthless this season, and his form has been so top-class of late, that it was a genuine shock when Mohamed Salah ran in on goal early on and didn't score.
A composed one-on-one finish after clever movement has become a staple of Salah's, but this time his dinked effort dropped wide of the near post.
There was almost as much humour as surprise around the missed attempt, with the Reds fans doubtless assuming more chances would follow—but the first half didn't pan out that way.
It served as a reminder of the need to not just be clinical, but to be at the sharpest possible level each and every week in the Premier League.
Down near the bottom they might be but the Reds didn't really cause too many problems for the Potters after Salah's miss, despite plenty of possession.
Frustration all around and a timely reminder of the need for more firepower next year to keep progressing.
Lack of Depth Hitting Hard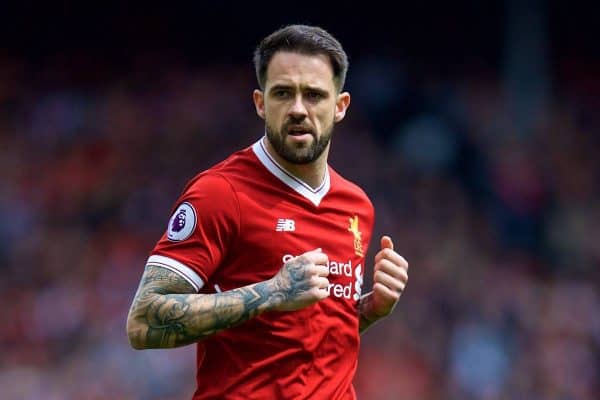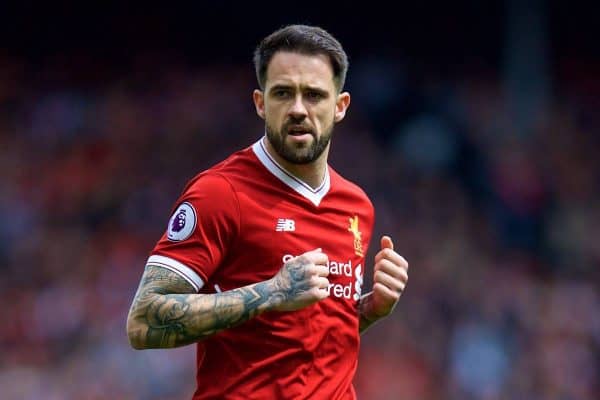 Liverpool don't have the biggest squad in the Premier League's top group of sides, but that has been shown to be even more pertinent of late and is something Jurgen Klopp must address in summer.
When the full team is available, or perhaps one or two changes made, it's fine.
But when rotation is really required, coupled with the injuries the Reds have right now, it's a struggle to maintain the level of quality needed.
With Emre Can, Alex Oxlade-Chamberlain, Adam Lallana and now Sadio Mane all out, the offensive power of the team is greatly diminished and that has been evident on occasion.
Against Everton, against Porto and once more against Stoke, when changes are made and the intensity drops, there simply isn't a wide enough source of goals in the team to keep finding results every time.
Of course the team cannot be expected to win every match all season long, but it's a clear area which needs addressing in the summer after Klopp opted not to make signings in January.
Goalkeepers on Trial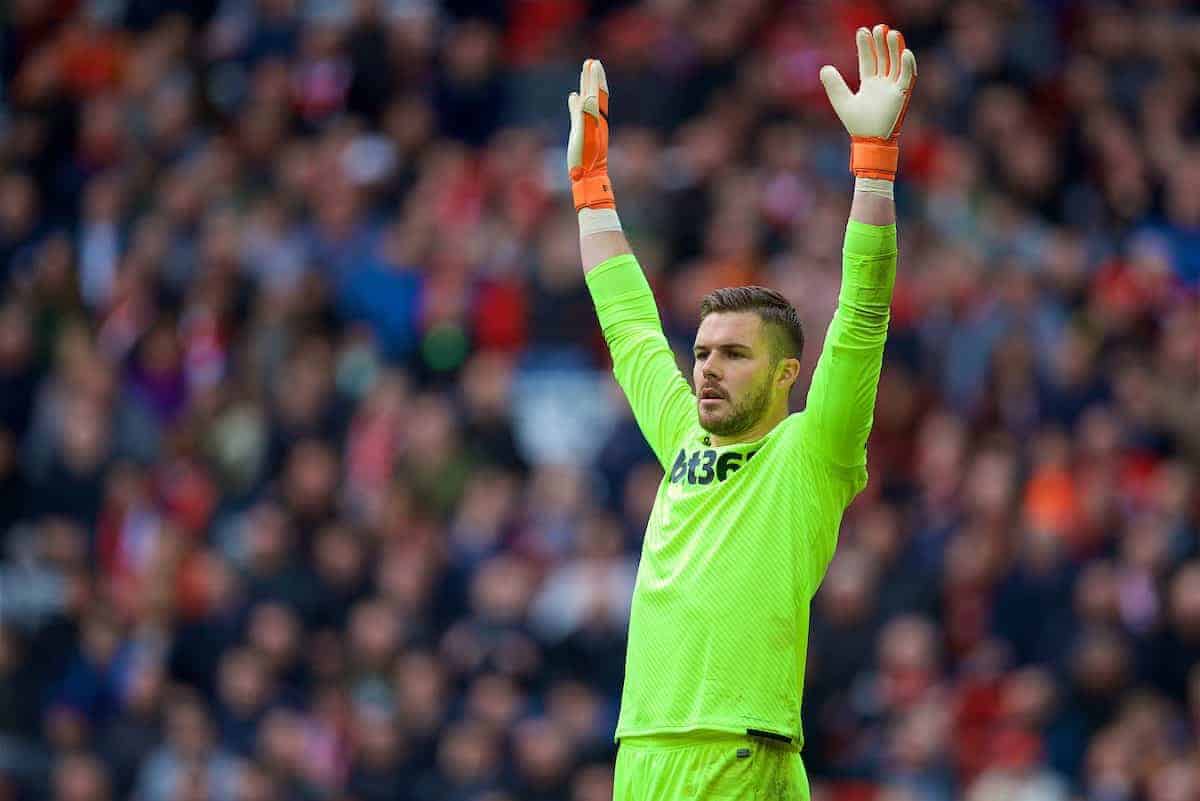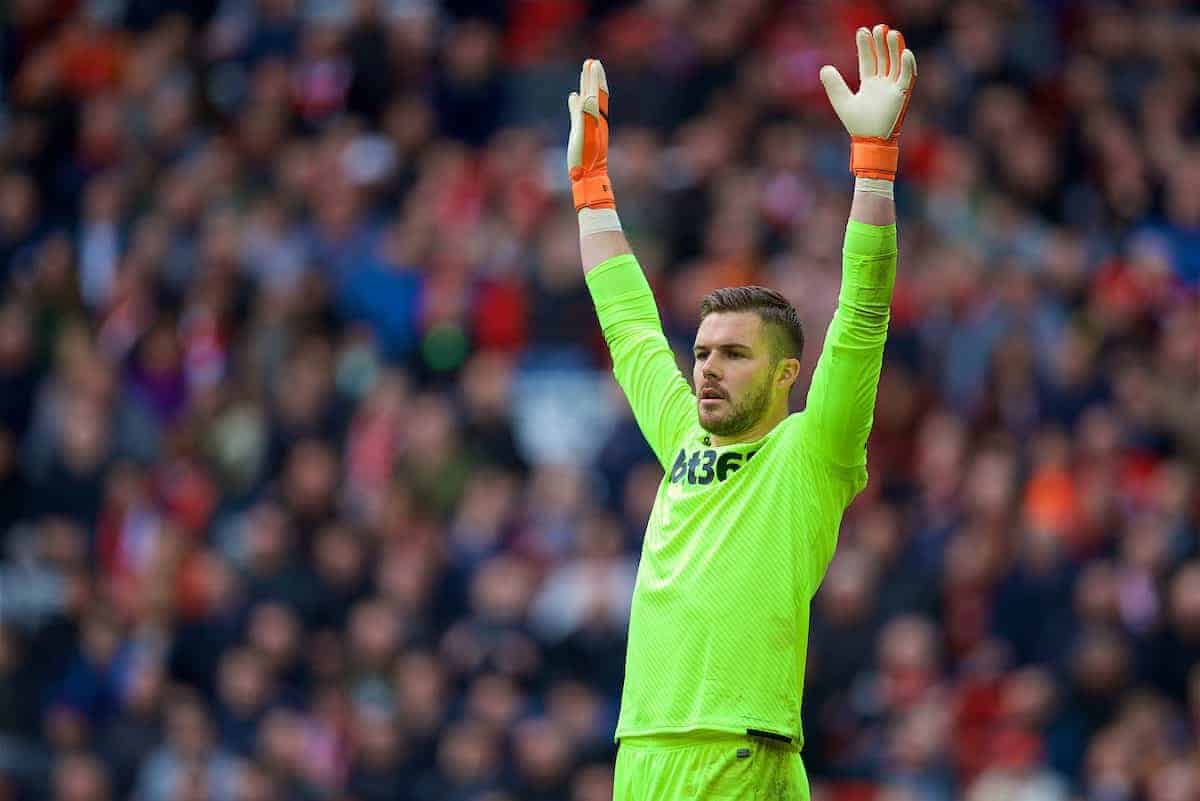 After Alisson was beaten five times at Anfield in midweek, another rumoured target of the Reds in the same area of the pitch was on show on Saturday.
Jack Butland, linked with the Reds from as far back as before his move to Stoke, managed to keep a clean sheet—but he wasn't impressive in doing so.
Really, the Reds didn't force him into any sort of workload at all, with a succession of chances missing the target and most balls into the box dealt with by Butland's defence.
Twice, the Stoke 'keeper failed to hold reasonably straightforward claims of the ball, one of which almost resulted in Salah finding a scoring chance from the edge of the box before he was fouled.
At the other end it's worth mentioning that Loris Karius' distribution wasn't always up to scratch, but the same complaint could be levelled at Butland.
Expect opinion to remain split on the English stopper among the Reds' fanbase if the rumours keep coming.
Early Kickoffs and Points Dropped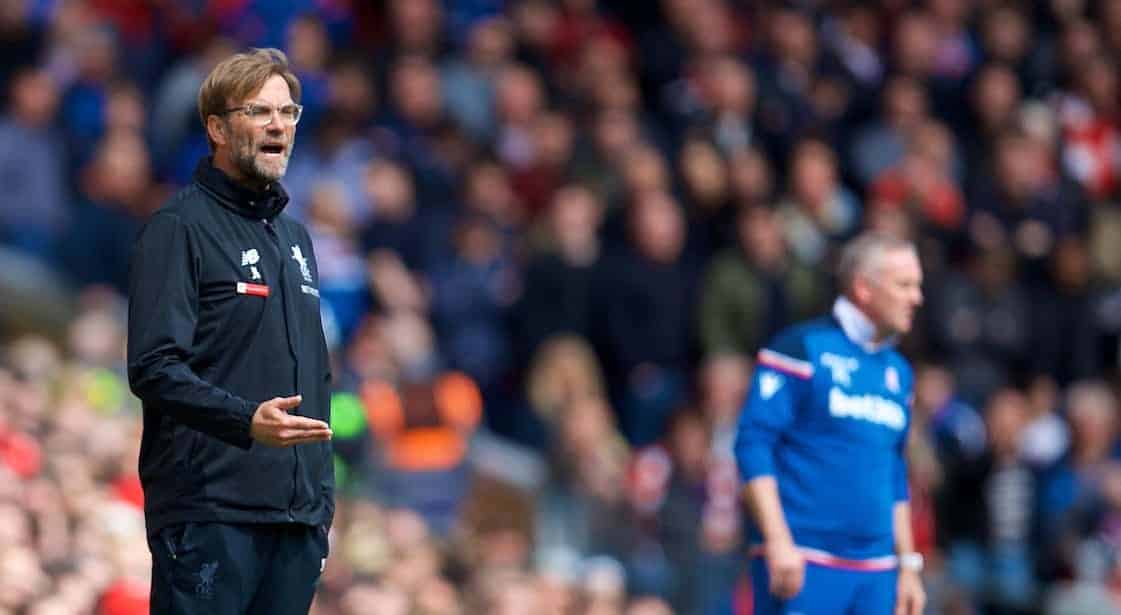 The full-time whistle signalled the Reds' 12th draw of the season, a huge tally which is the highest in the top half of the league.
Indeed, the only clubs which have drawn more than Liverpool this season are the bottom two: West Brom and Southampton.
Had the last two draws been turned into wins, at the Baggies last week and this one against Stoke, the Reds would have been (at least briefly) second in the league.
Such are the fine lines, and thus the potential for improvement remains visible for next term.
Meanwhile, early kickoffs continue to plague Klopp too.
The win at Crystal Palace was very much an outlier; other than that fixture, the Reds have drawn five and lost two of matches kicking off at 12.30pm and 1.30pm this term.
Fans, players, atmosphere, intensity?
The season is played at all times and all locations, and success comes from victory in all, not just those at 7.45pm.
Huge Week Ahead in Both Competitions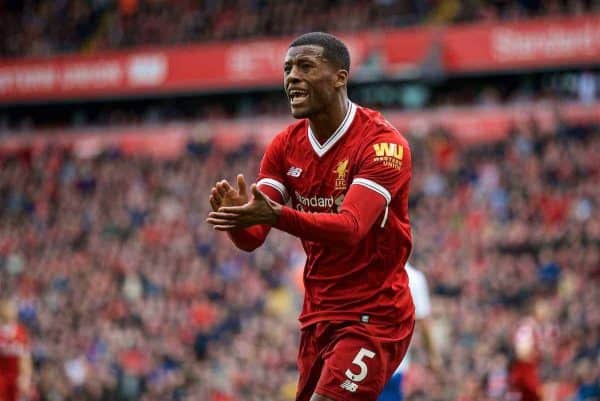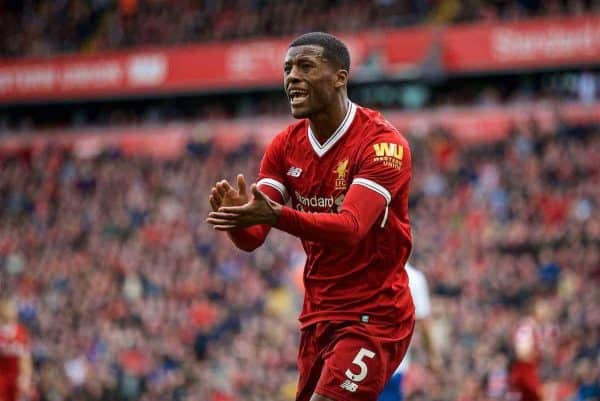 We await to see Chelsea's result this weekend, but successive draws against relegation-threatened teams have left the Reds looking a lot less comfortable in the Premier League's top four.
It's an odd thing to say as they sit third and with a nine-point buffer down to fifth—but Chelsea have two games in hand and it's Stamford Bridge next up in league play.
The Blues face Swansea on Saturday afternoon before a free week ahead of the showdown between Antonio Conte and Klopp; the Reds are off to bigger matters.
The next seven days will define exactly how Liverpool's season is seen, how successful or otherwise they are able to make it.
It's a huge week: two enormous performances required.