Despite the frustration on the day, Steven Scragg thinks a draw at the Hawthorns can sharpen the focus for some big nights to come.
It was a side-step taken at West Bromwich Albion on Saturday, which could prove to be a useful lesson when it comes to some big nights ahead.
A period of contemplation will have been undertaken by Jurgen Klopp in the wake of West Brom's 'useless comeback' at the Hawthorns on Saturday.
Klopp wasn't a happy man and he fell into a well-worn trap that some of his predecessors in the manager's chair at Anfield will see as all-too-familiar.
Being mugged of points by thudding Anglo-Saxon opponents has long been a recognised fault at Liverpool.
There is no need to worry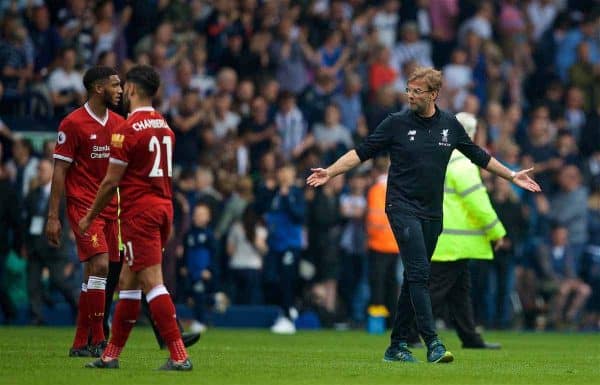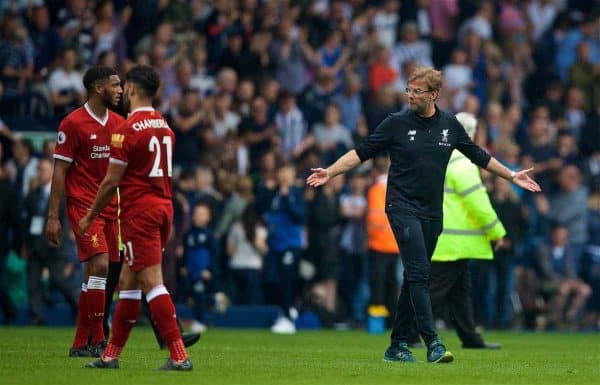 This type of thing happens to us far less than it once did, and in Klopp we have a manager who takes epic umbrage in such circumstances.
Let's face it, he took the loss of two points on Saturday with a lack of the sort of guarded graciousness we've become accustomed to since he arrived at the club.
I'm not saying that there is anything wrong with that, though.
Sometimes it is the right and even brave thing to do, to call someone out for being a bit of a bastard.
West Brom are going out of the Premier League, but not without rounding on a few people before they do.
They're like that belligerent work colleague who gets drunk on a work's night out and calls everyone out for a 'straightener,' then wakes up the next morning blissfully unaware of their behaviour the previous evening.
They've certainly shown more spirit in the last fortnight than they have over the course of the rest of the season.
A timely step to the side?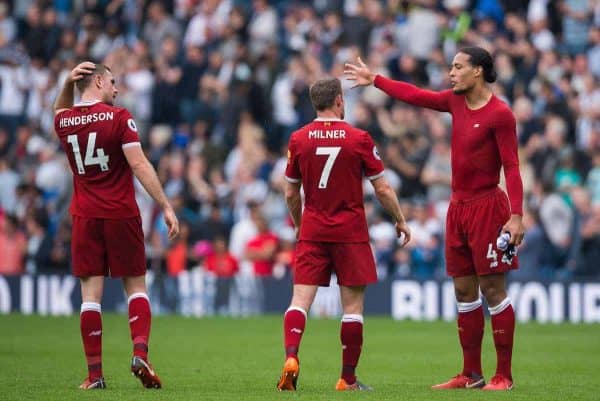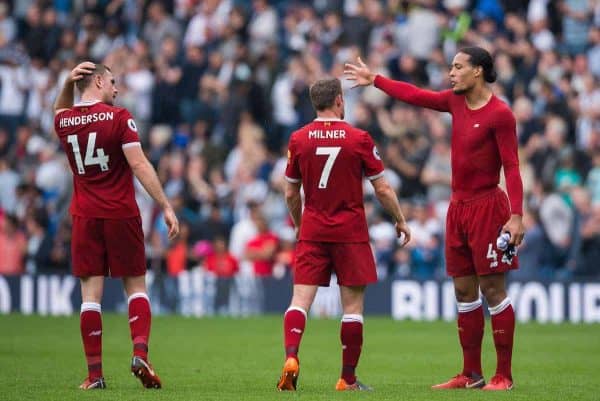 A side-step taken, before a potentially seismic step forward, can be massively useful.
It can heighten the senses, it can focus the mind, it can sharpen the response.
Yes, it was careless of us to allow West Brom back into a game which should have been packaged up and sent home long before the final whistle blew.
Yes, a sizeable number of the starting line-up in this one won't start at Anfield against Roma on Tuesday evening—I'd expect five of the side which started on Saturday to be sat on the bench on Tuesday—but it is still a momentum issue.
Changes or not, we move forward as a collective, and we stall as a collective.
Go out there and take the Saturday frustrations out on Tuesday's opponents.
Danny Ings scores a goal, Hallelujah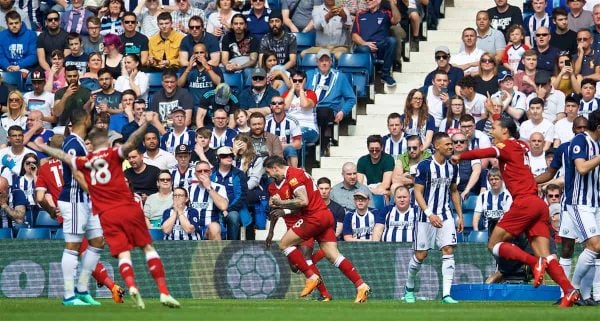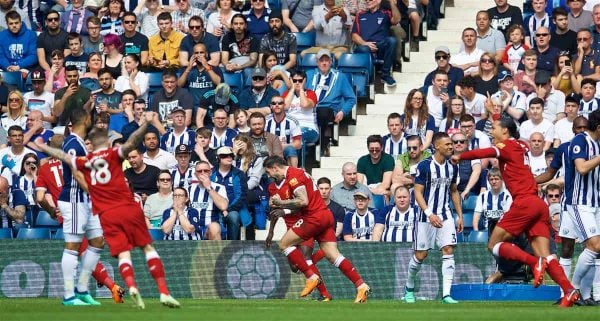 The feel-good factor on Saturday was provided by Danny Ings, scorer of the most personalised Liverpool goal of the season.
It was a long time in coming, but there had been a few near-misses since he remerged in the Liverpool first team.
Highly likeable and something completely different to what we have in Mohamed Salah, Sadio Mane and Roberto Firmino, Ings will take massive confidence from his goal against West Brom. This can only be a good thing.
A wildcard from the bench against Roma, should we need one.
Start him again on Saturday against Stoke City. That's not to say he is only good enough to face the likes of West Brom and Stoke, but that he needs to build from where he is, brick-by-brick.
There are support roles to be filled at Liverpool and the candidates could already be at the club.
Ings next goal in Liverpool shirt shouldn't be another 930 days in the making.
The Egyptian Messi?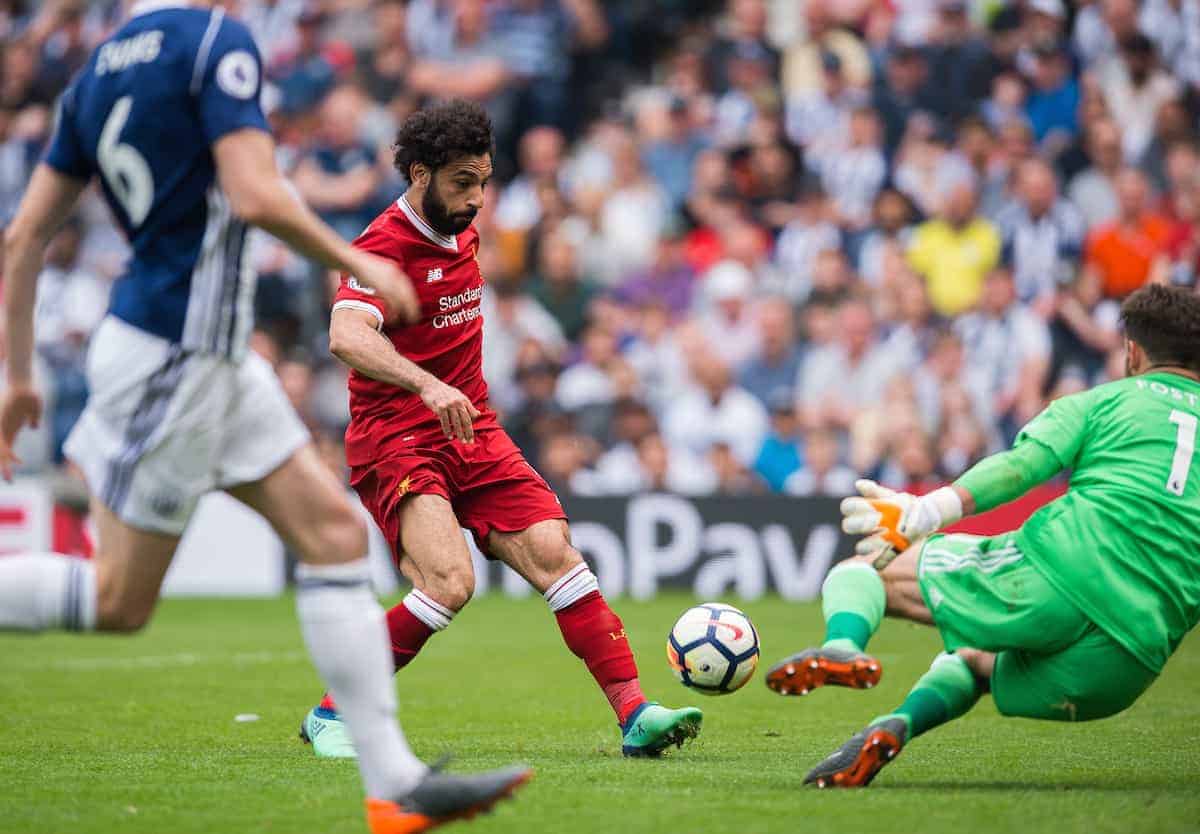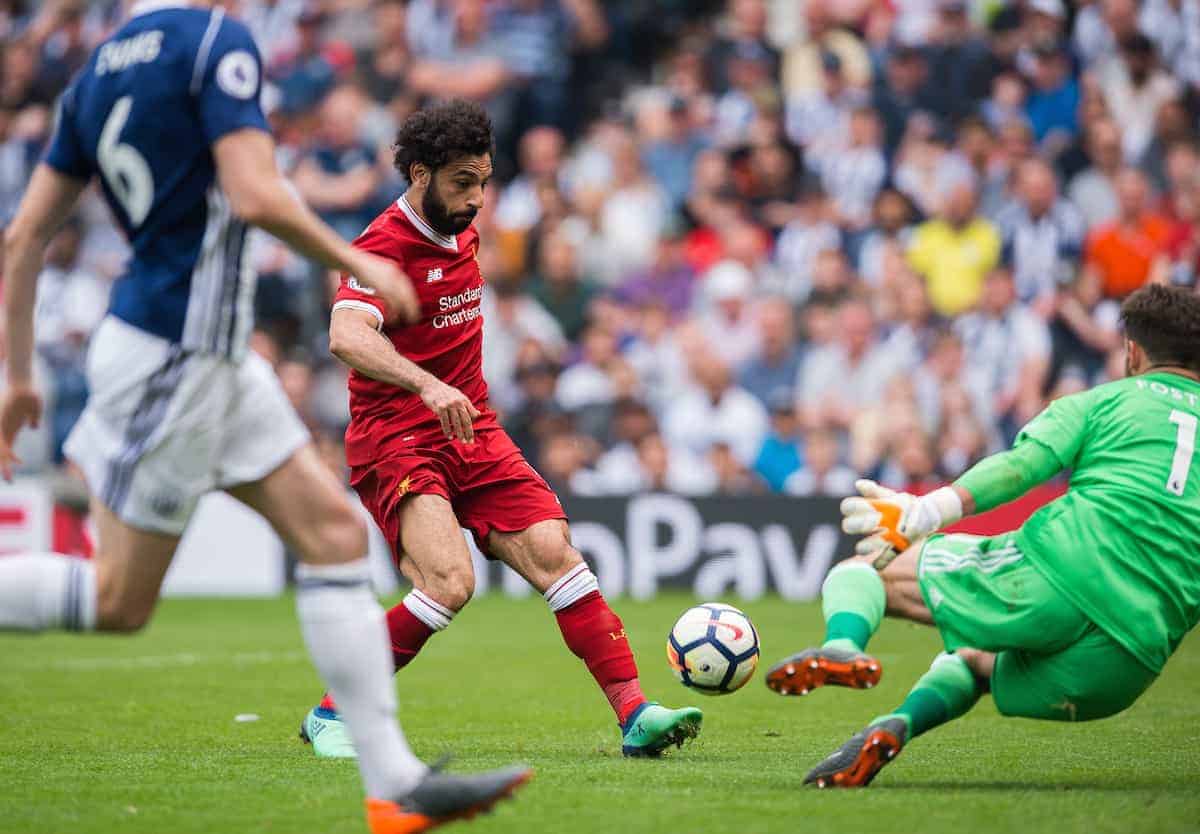 There is a compelling case to rechristen Lionel Messi, 'the Argentinian Salah.'
Salah, newly crowned PFA Player of the Year, scored another effortless masterpiece.
The superlatives are running low.
I know that it is a repetitive mantra, but he provides smile-inducing football. We are no one-man team, but it is only right and proper to enjoy Salah and to celebrate him.
He has successfully got me looking forward to one of the most controversial World Cups ever, this summer in Russia.
Seeing Salah pick up the Player of the Year award, from what always seems to be a disgruntled Gordon Taylor when he's forced to hand over his prized piece of silverware to a Liverpool player, was a joy.
There is a bigger and more collective prize to play for, however.
First is first and second is nowhere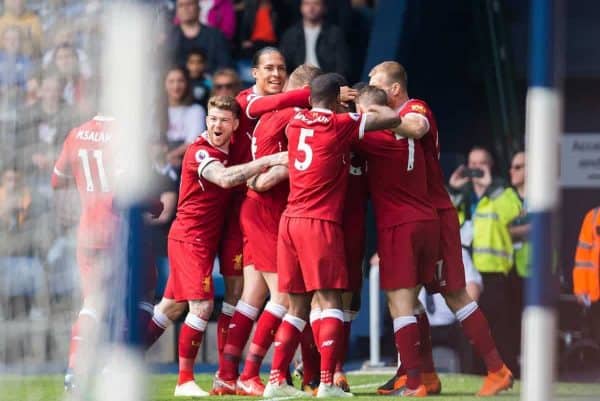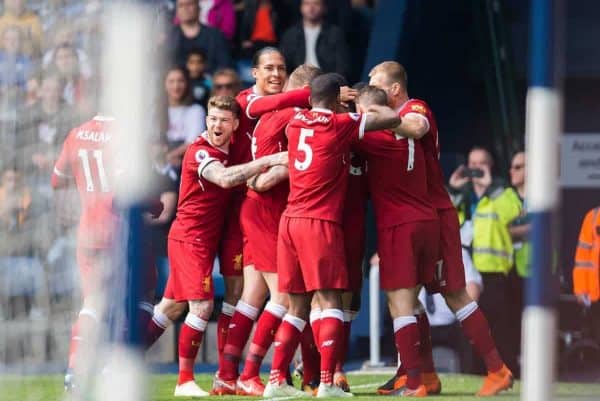 Some Reds have been eager to see Liverpool overhaul Manchester United for second place in the Premier League.
The old adage that first is first and second is nowhere is a complex one though.
I don't glean any bragging rights from finishing above a perceived rival, if you don't win the league within doing so. That's strictly 'Everton behaviour.'
If dropping two points to West Brom means no complacency is shown on Tuesday evening then it will have been a worthwhile occurrence.
Second place has long since stopped being nowhere in football, just as third and fourth places have, but I'm looking for the thrill a big prize and I think we can do it.
One step to the side, but one giant leap forward it needs to be then.
Tuesday can't arrive soon enough.