Ahead of Liverpool's Champions League semi-final clash in Rome on Wednesday, journalist Jonathan Northcroft shared his previous experience in the Italian city and advice for travelling fans.
Wednesday night's second instalment of the Reds' first foray into the semi-finals of Europe's top-tier tournament since 2008 should be approached with positivity.
But after a series of attacks from Roma supporters outside Anfield ahead of last Tuesday's 5-2 win, leaving supporter Sean Cox in a critical condition, the anticipation is soured.
The club have issued travel advice for those attending Stadio Olimpico this week, along with a form designed to improve safety on the night.
For Jonathan Northcroft, this comes as little surprise, as he detailed in a Facebook post on Sunday morning, drawing on past visits to Rome and his first-hand account of the attack on Cox:
"When in Rome….be very, very careful.

"So, yesterday, a supposedly intelligent Roman newspaper, Il Tempo, ran a story about Liverpool fans arriving in their city for Wednesday's Champions League game. The headline was 'Help!' and underneath was the classic Beatles album cover amended so that the band had weapons in their hands.

"The article quoted the Italian Police Union, whose view is that 'at least 1,000 English ultras' are set to descend on their city and possibly 'form a new alliance' with Neo-Nazi thugs connected with Lazio. Part of their very spurious reasoning is that Liverpool might train at Formello, Lazio's training ground.

"This breathtakingly stupid stuff (not one Liverpool fan has been arrested in Europe this season) is also very, very dangerous – further increasing the dangers awaiting LFC supporters arriving in Rome over the next 72 hours.

"It is also sickeningly disrespectful to Sean Cox, left for dead when Roma ultras wielding belts moved in on a group of Liverpool fans standing about outside the Albert pub on Tuesday. Sickening because it is part of an Italian media/police portrayal of what happened outside Anfield as somehow a 50-50 clash between rival supporters, for which locals were partly to blame. The Italian Police Union spokesman had already suggested 'haphazard' British policing was a major factor."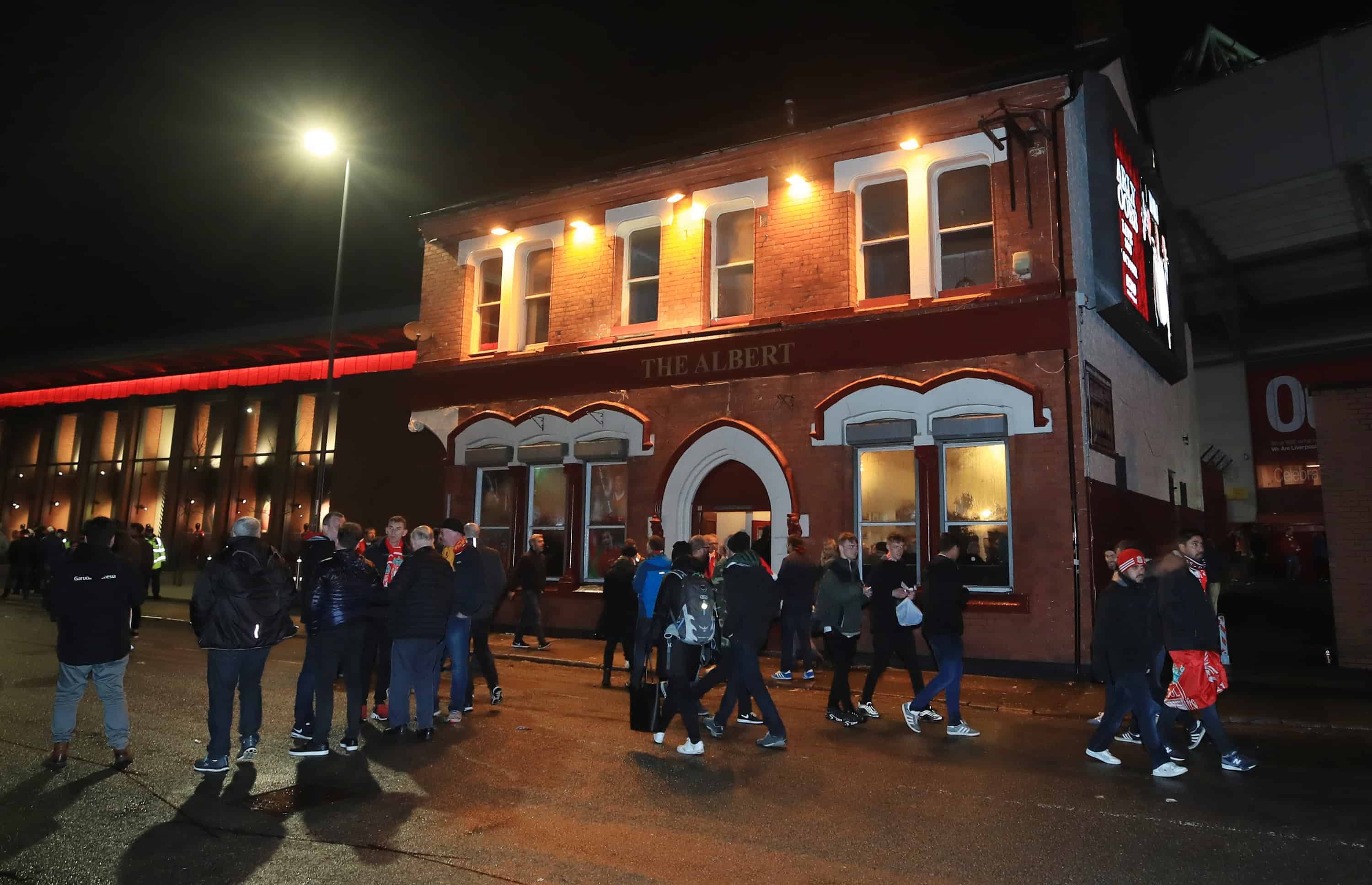 "Furthering the bleak picture is the fact that Liverpool FC have been appealing to Roman authorities for important safety information without much response. As of Saturday night the club had not received a 'police fact sheet' they'd asked for. This would have vital info about bus routes, policing provision, alcohol bans etc. The club want to help supporters get to and from the game and generally stay safe in Rome…yet their pleas for info have been falling on deaf/indifferent ears.

"I happened to entering the Anfield concourse about 30 yards from the Albert when the attack on Sean Cox happened. I witnessed most of what happened (but not the actual blows – Mr Cox was surrounded by that point). I can't describe everything here, or in the paper, because there are legal proceedings against two Italians charged with serious violent offences as result of the incident. But what I saw is up there on Twitter and was in The Times on Wednesday.

"Sadly it is not the first time I've witnessed Roma ultras at work, and been close to an attack. In 2007 I was walking to the Stadio Olimpico for a Champions League QF involving Manchester United. Stupidly, I was crossing the Ponte Nenni, a notorious ambush point used by the ultras. A group of them appeared and started tailing these three United fans – the ultras had bottles up their sleeves. They chased the lads and also a colleague I was with, punching his jaw and pursuing him into the middle of a busy road. They threw a flare at him amid the screeching cars."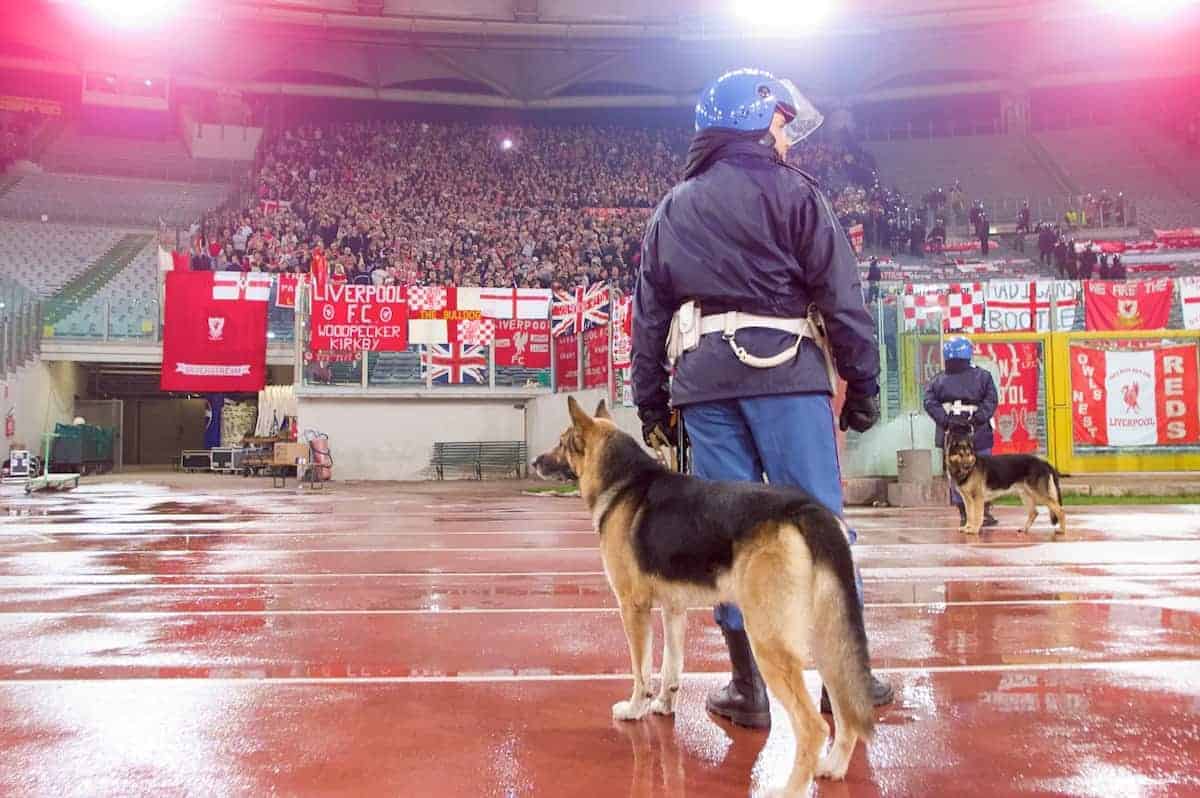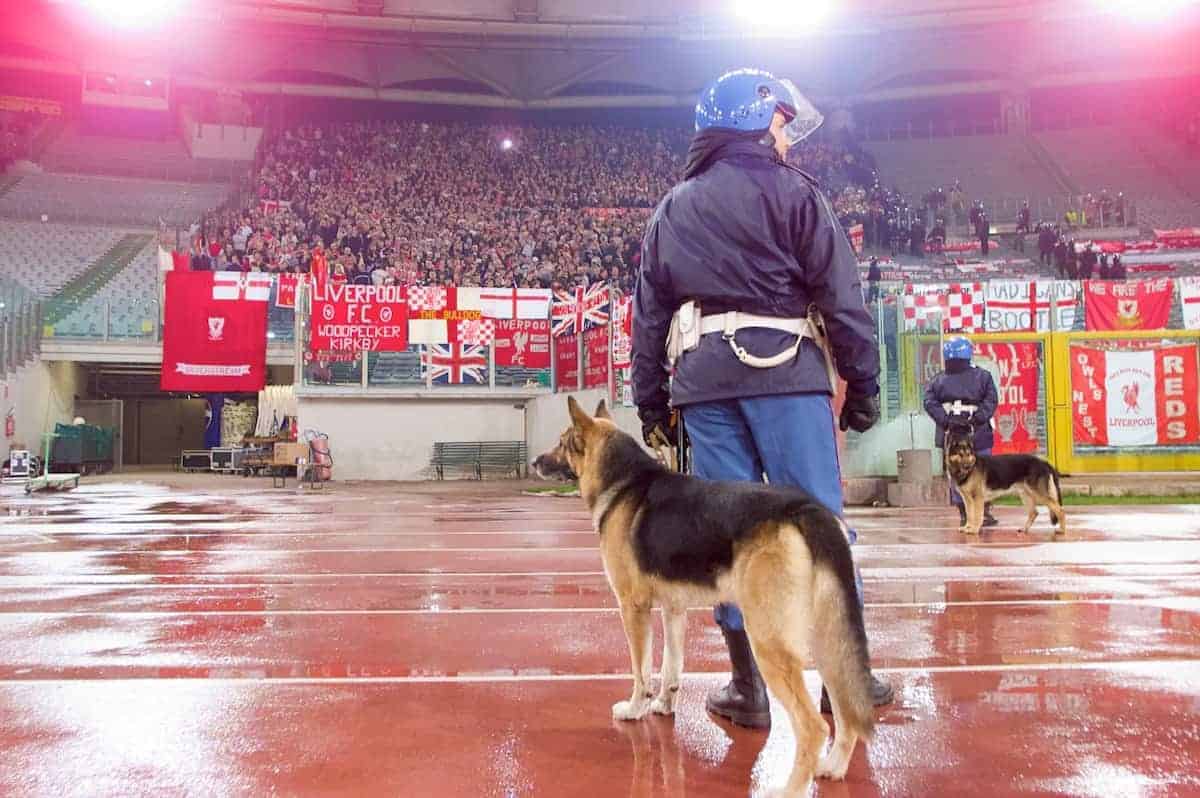 "The pattern surrounding those incidents was the same:

Indiscriminate, brutal and co-ordinated ultras picking on a soft target.
Roman authorities trying to shift blame. When United tried to warn their supporters ahead of the 2007 game they were pilloried by the mayor of Rome and the chief of Roman police.

"I'm not looking forward to being in Rome for Wednesday's game. I really hope Liverpool fans are safe. I hope the actions of the Italian police prove better than their words. I hope the Italian media takes a more enlightened and responsible approach.

"It was sad to hear Klopp say on Saturday to travelling LFC fans 'Common sense please. If you don't feel safe, stay in the hotel, go home again and we do the job without the people.' But he was right."
Northcroft continued to provide a section of his column on Roma supporters' attacks in the Times, in which he elaborated on his experience with the club's ultras and their history.
"Liverpool, United, Leeds, Tottenham, Borussia Dortmund, Middlesbrough, Feyenoord, Galatasaray, Arsenal, Chelsea, CSKA Moscow, Shakhtar Donetsk, Olympiakos, Real Madrid," he added.
"A list, since 2000, of clubs whose supporters have been attacked when playing Roma away in Europe. Many of the assaults involved stabbings."
This paints a damning picture of the club which president Jim Pallotta stressed on Saturday evening that is not widely representative of their supporters.
But as Northcroft stresses, those travelling to Rome for Wednesday night's Champions League decider are urged to remain vigilant, as Liverpool attempt to mark one of the biggest nights in their recent history in the right way.
You can read Jonathan Northcroft's Facebook post in full here.