Jurgen Klopp believes Dejan Lovren is the perfect centre-back in many ways, but must improve his concentration levels to progress at Liverpool.
In a squad full of divisive figures—bizarre, considering the Reds are in the semi-finals of the Champions League—Lovren splits opinion like no other.
He has a vocal legion of detractors who will lambast every single error he makes, with many willing to walk him out of the Anfield exit door themselves.
His Reds career has seen many low points, and his dreadful showing in the 4-1 defeat at Tottenham back in October felt like the end.
Klopp has kept faith in the 28-year-old while others have doubted him, however, and his form has been impressive since the arrival of Virgil van Dijk in January.
The Liverpool manager told the Guardian that Lovren has everything he looks for in a centre-back, although he admits he must remain more switched on at all times:
"I don't exactly know about Dejan's start at Liverpool but he made a few mistakes. People always have that in mind: 'Oh, Lovren again!'

"But I'm long in the business. I said to Dejan: 'If somebody told me, come on, you have the chance, create a centre-half. We found a way to do it, genetically, bam, bam, bam.'

"That's him, strong, quick, both feet, can head like crazy, jumps through the roof.

"He's all you need. Yes, a few things you can improve—his concentration. But these are human beings."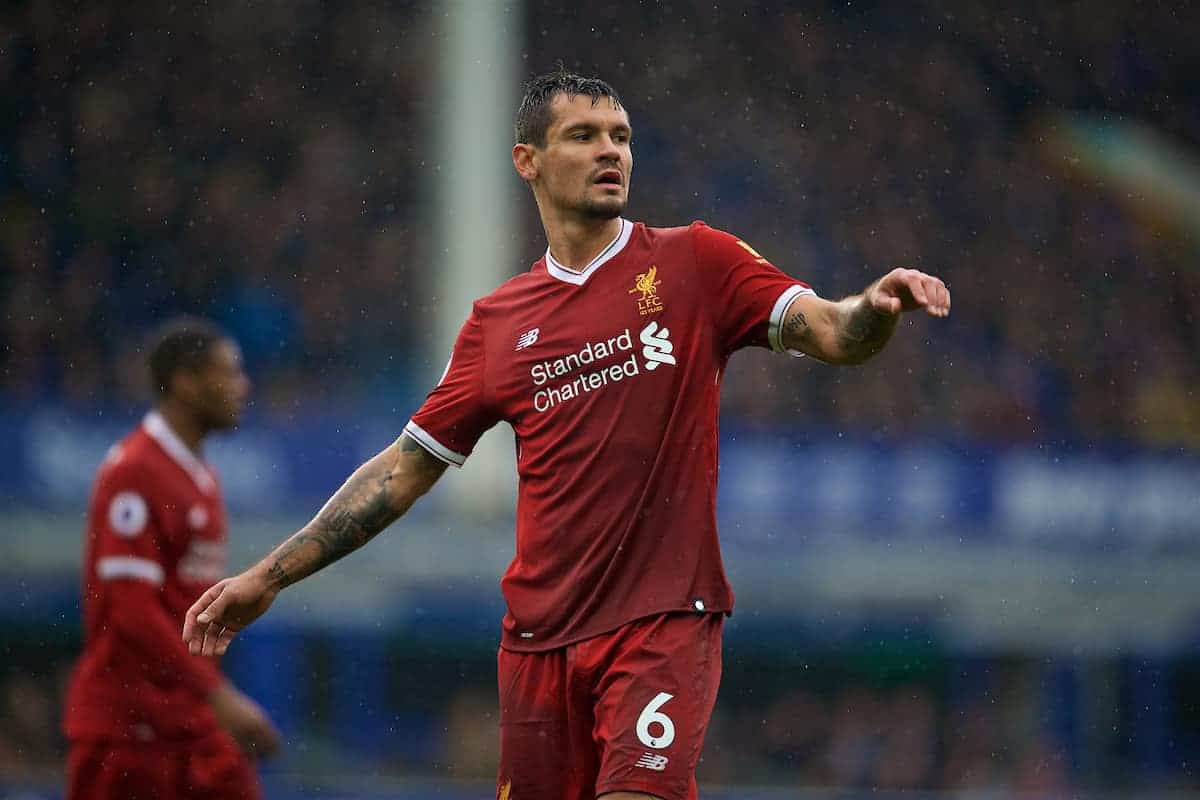 The perception of a player's performance can vary wildly depending on their reputation, but Klopp's faith in Lovren highlights a composed approach from the manager.
Continuing his defence of the No. 6, Klopp attested that he is far from the only centre-back to commit errors:
"Other centre-halves make mistakes. Against City, Virgil van Dijk, an outstanding person and fantastic player, should have cleared the ball before they scored.

"Virgil knows that. But nobody spoke about it because we won. It doesn't look like it but I'm really relaxed in judging these things.

"When I see talent, and I'm convinced, I am calm."
Klopp's judgment has generally been immaculate since arriving at Anfield in October 2015.
He has remained loyal to those at his disposal, provided he thinks they are good enough, and Lovren is one of those benefiting from having his boss' support.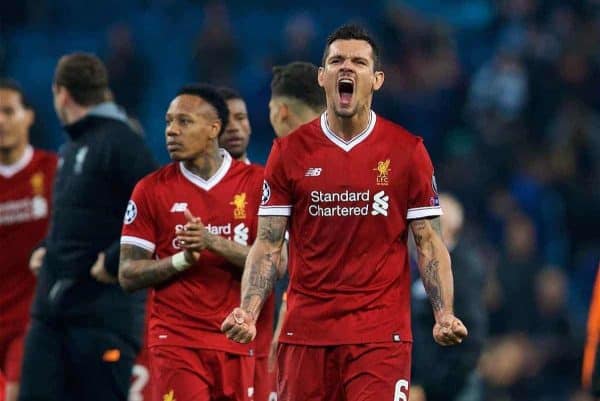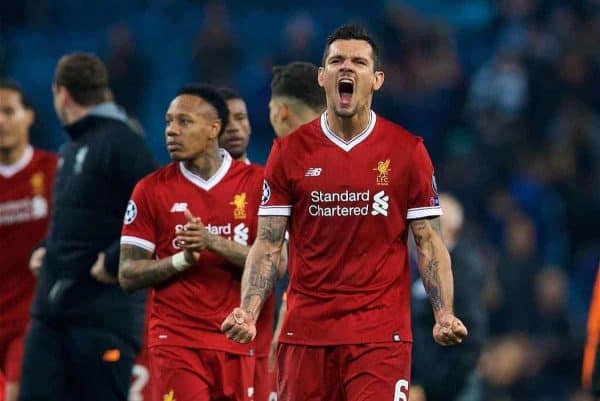 There are still too many mistakes from the Croatian to warrant being Van Dijk's long-term centre-back partner, but he is nowhere as bad as some claim.
Klopp gets to watch him day in, day out, and he clearly believes he is a good enough for the time being.
The former Southampton man was fantastic in both quarter-final ties against Man City, and he will hopefully be just as dominant when Roma head to Anfield on Tuesday evening.