A near-perfect night at Anfield saw Liverpool beat Manchester City 3-0 in the Champions League, with plenty of Jurgen Klopp's stars emerging as heroes.
The Reds are in a strong position for progression to the last four in Europe, though a titanic second-leg tussle awaits despite the three-goal lead.
Mohamed Salah opened the scoring, Alex Oxlade-Chamberlain powered in the second from range and Sadio Mane headed home the third—all in the opening half-hour.
It was a defensive display after the break as Klopp's men showed two very different sides to their game, leaving Liverpool supporters praising players in both halves of the pitch.
But who shone the most in the eyes of the media and from a statistical standpoint?
Below we compare our ratings with those from the Echo, the Mirror, Sky Sports, ESPN, The Anfield Wrap, Anfield Index, The Redmen TV and WhoScored.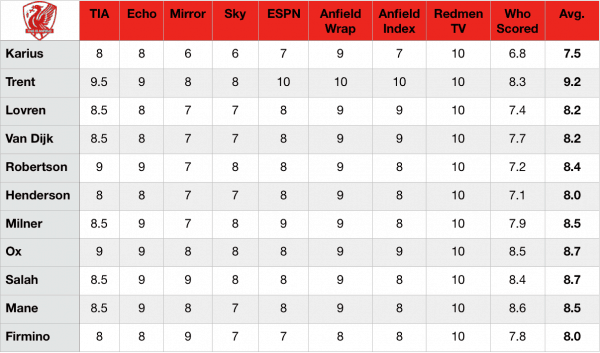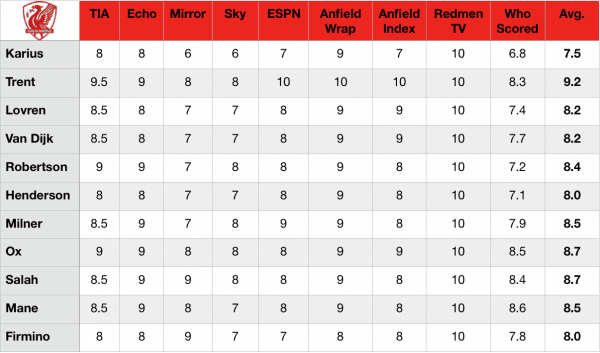 As could be expected after one of the greatest Anfield nights in recent history, the overall values are incredibly high for every player.
Indeed, not a single outfielder picked up less than an 8.0 on average, with goalkeeper Loris Karius—a bystander for the first 45 minutes—taking the lowest rating (7.5) overall.
The best rating of the night went to the excellent Trent Alexander-Arnold (9.2), Man of the Match for the vast majority of publications.
Indeed, his average rating might have been skewed somewhat further had we gone with the actual "66 out of 10" rating handed to him by The Redmen TV!
Even so, four perfect 10s for the right-back highlight what a superb performance he put in.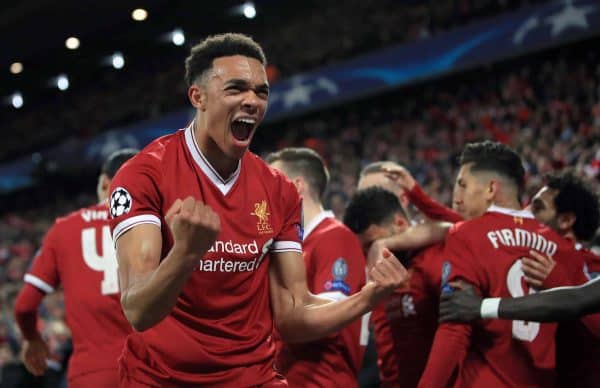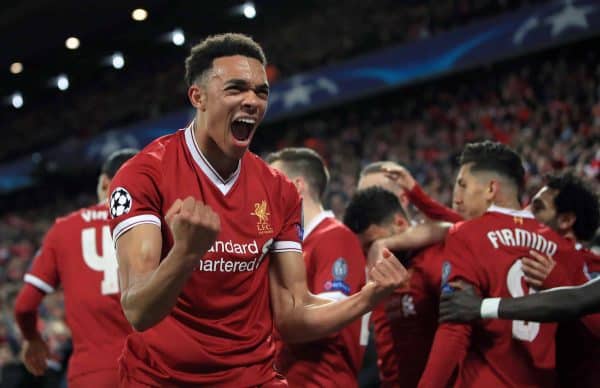 Two other players were lauded as the best player of the night in the eyes of some: Salah by the Mirror's David McDonnell and Sadio Mane by WhoScored's statistical metrics.
Unsurprisingly, after a goal and an assist, Salah (8.7) was the pick of the forwards on average—but his score was also matched by Alex Oxlade-Chamberlain (8.7).
Mane, James Milner and Andrew Robertson were not far behind, but that nine of the 11 averaged between 8.0 and 8.7 is simply reflective of an excellent team performance.
Jurgen Klopp must now decide whether to ring the changes for the Merseyside derby on Saturday to keep key players fresh, or whether to not risk upsetting the rhythm of the team by making multiple changes.