It was a battle of two tactical brains. Philosophically similar, but different in theory and in practice. When the two meet the game is always intriguing and, above all, entertaining.
Jurgen Klopp vs. Pep Guardiola has become one of the most highly anticipated managerial meetings of recent times.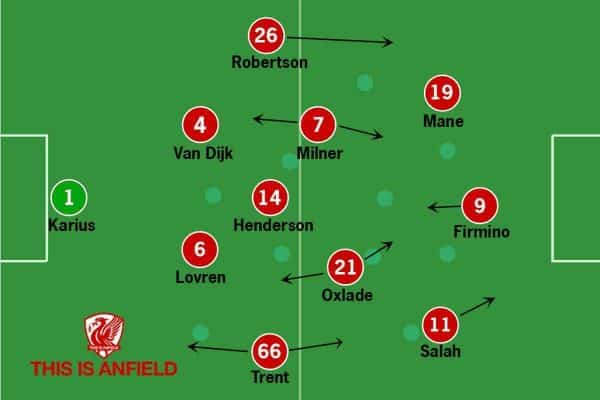 Having begun in Germany when the pair were at Borussia Dortmund and Bayern Munich respectively, the respectful rivalry is now playing out on English shores.
Here they took their sides onto the biggest stage in club football, and onlookers were not disappointed.
Left-back Laporte opens the door for Salah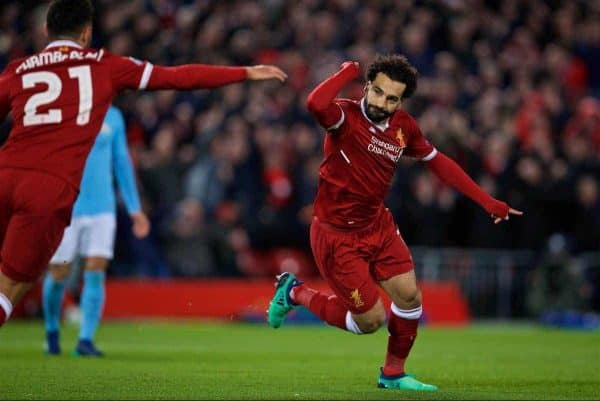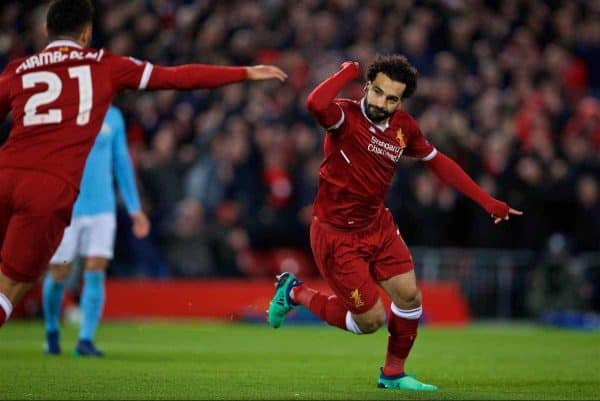 Mohamed Salah was, once again, the attacking catalyst for Liverpool.
It was he who sent Roberto Firmino through on goal, before following up in the box to eventually open the scoring himself.
It was he who crossed for Sadio Mane for the third goal, and he who gave Liverpool a vital outlet on the right amid Man City's possession hogging.
The obvious move from Guardiola to stifle Salah would have been to play Danilo at left-back. It would pit the versatile right-footed defender against the left-footed threat of Salah.
This would have been a similar tactic to one used by Rafa Benitez during his time at Liverpool, when he played the right-footed utility defender, Alvaro Arbeloa, at left back against the threat of Barcelona's Lionel Messi.
"I was training at Melwood and Rafa came over," recalled Arbeloa.
"Left-back. Left? Marking Messi? I stood looking at him, waiting for him to start laughing. This has to be a joke but I saw he was deadly serious.
"The idea was that I'd be strong on my right when Messi came inside, so we went to Portugal [to train] and I was left-back every day, preparing."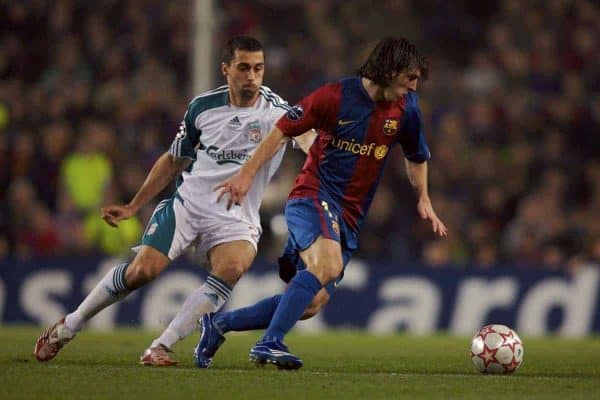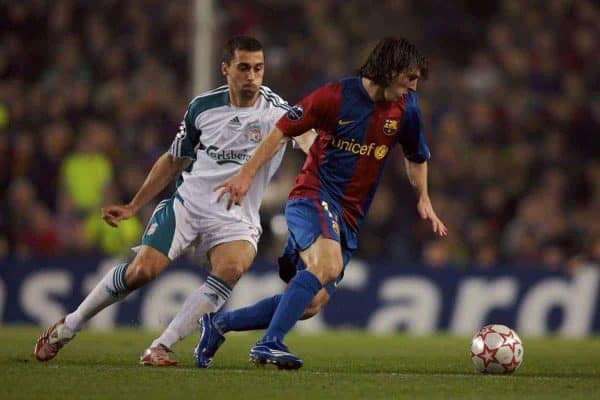 Liverpool won the tie on away goals after Arbeloa marked a 19-year-old Messi out of both games, but were defeated in the final by a revengeful AC Milan.
Guardiola has used Danilo against sides who offer a more physical threat, which Oleksandr Zinchenko, who has filled in at left-back but is naturally a No 10, might be unable to cope with.
Prior to this game the Man City manager commented that he had a plan for this area of the pitch which suggested he might pull something from his tactical bag of tricks—i.e., Danilo.
"Fabian Delph is back, and of course Danilo can play there so we will see. I have an idea but you understand I am not going to tell you."
But he went with the same lineup used at Everton on the previous weekend, and the decision to use Aymeric Laporte in the position was summed up when Salah left the Frenchman on his backside following a piece of quick-footed skill.
Liverpool will hope that their Egyptian is back for the second leg, as an away goal would surely see them through.
Guardiola might have come up with another idea to try to cope with the Premier League's top scorer by then.
Terrific Trent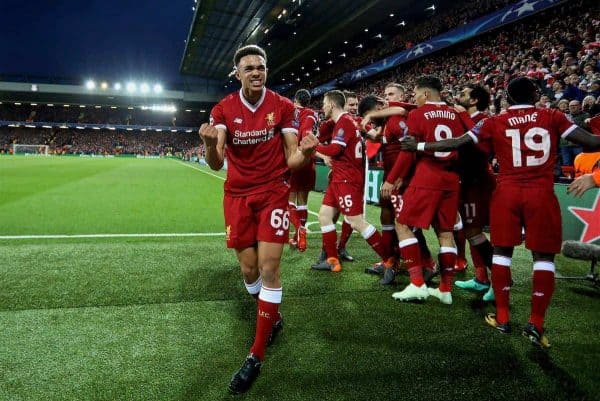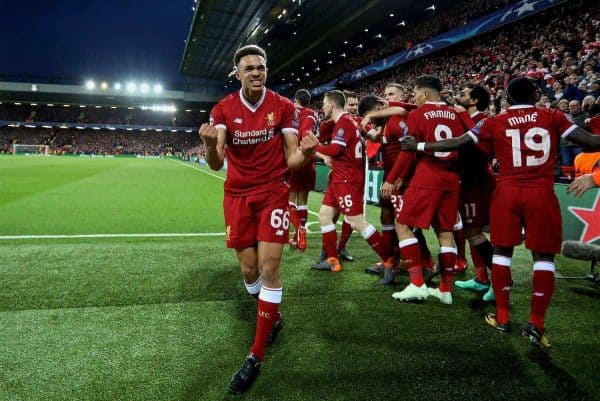 There were worries before the game that the relatively inexperienced and struggling-for-form Trent Alexander-Arnold was Liverpool's only option at right-back.
Man City packed their left side, seemingly building their whole attack around this weakness, setting up a Leroy Sane vs. Trent battle which the German would surely dominate.
Laporte, the left-sided centre-back, operated at left back to provide insurance.
The graphic below shows that almost half the visitors' attacks were focused down this side, and their decision to leave Raheem Sterling out of the lineup altogether means they forfeited their attacking threat on the right to focus everything down Trent's flank.

Their passing network, shown below from @11tegen11, is even more telling, with almost all of their play pointing to Sane.
The 22-year-old was the player Man City's playmakers, David Silva and Kevin De Bruyne, passed to most often, with 16 and 14 passes respectively to the winger.

If Klopp's men were going to keep their opposition at bay, then Trent would have to be on top of his game and turn around his recent run of poor form.
He did just that, and his performance was key to stopping City's game plan and should not be underestimated.
Alexander-Arnold made four tackles, seven interceptions, 10 clearances and encouraged even more noise from the stands with his handling of Sane, who has been one of the best wingers in Europe this season.
The graphic below, from Stats Zone, shows the right-back's defensive contributions—and there is a pleasing amount of green showing his successful defensive actions.

Guardiola's only change, prior to the introduction of Sterling on the hour mark, was to swap De Bruyne and Ilkay Gundogan, with the Belgian going further forward having begun the game alongside Fernandinho, but this didn't make much difference.
The defensive insurance of Laporte ended up being his own side's greatest weakness, as the plan backfired.
Total Liverpool Football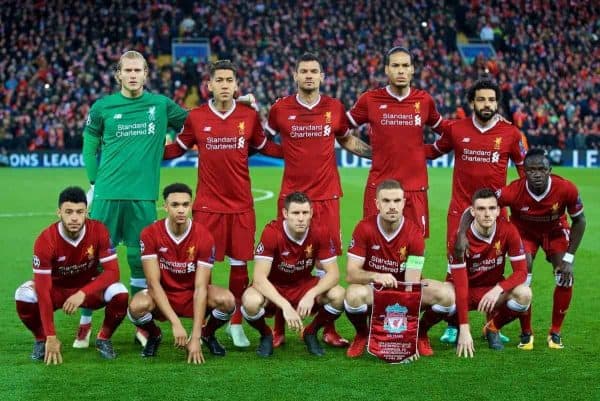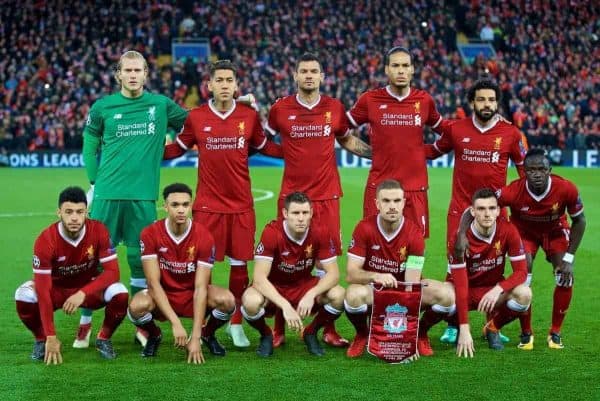 Conversely, Liverpool's attack and defence were balanced, and for once there were no weak links.
The leaders led, intercepted, and tackled, while the flair players ran, dribbled, and scored goals.
Alex Oxlade-Chamberlain did a bit of everything, while James Milner and Jordan Henderson set the tone with their effort and industry.
Henderson emerged from the tunnel after half time sprinting onto the pitch like a man possessed. Those behind him followed his lead.
These little psychological signs, combined with the atmosphere in the stands, made a big difference, and Klopp's tactical platform allowed them to do so.
Roberto Firmino's toe-poke, centimetres ahead of Kyle Walker to assist Salah's opener; being quicker to second and third balls; the bit of extra effort to make sure the little things—and then the big things—go your way.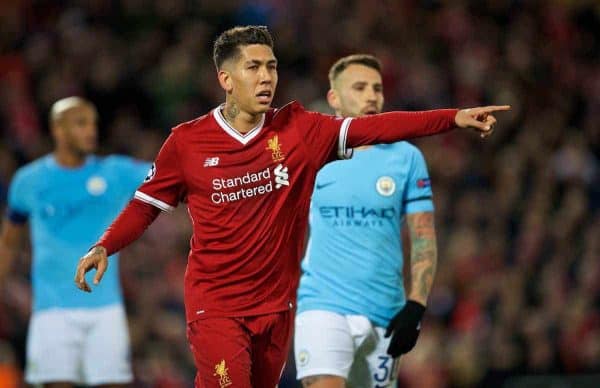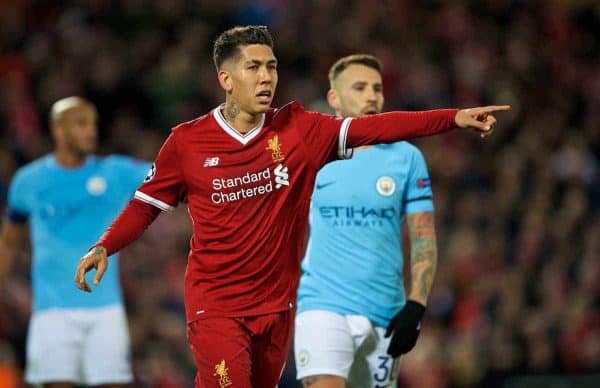 All of this was evident in the Reds' ranks, and was a result of the mental edge they had over their opponents.
The counter-pressing for the third goal, with Mane and Milner causing trouble in midfield, shows how effective this tactic can be.
For a split second Silva and Sane are preparing to move forward, then suddenly their side lose the ball again.
Think it's safe to say the Ox struck this quite well ? pic.twitter.com/UUmYi3pwap

— Gary Lineker (@GaryLineker) April 4, 2018
This gives Oxlade-Chamberlain space as Fernandinho and Kompany were involved in the previous defensive phase to stop Mane, and the covering players have just started thinking about their own counter-attack.
As Klopp says, this wasn't an accident, and the players were "in the right spaces in the right moments."
One cool intervention from Dejan Lovren, as he cushioned the ball on his chest after taking it away from Jesus, earned applause from Liverpool's new defensive leader, Virgil van Dijk.
It was this type of camaraderie, calmness mixed with doggedness, plus the leadership of the Dutchman at the back and Milner and Henderson in midfield, which saw Liverpool keep a clean sheet.
Dominic Solanke was introduced to good effect later in the game, with he and Mane providing outlets in the air and on the ground in the absence of Salah, who left the field injured in the second half.
Andy Robertson also maintained his excellent form down the left, providing another way out of defence.
There were to be no away goals for Man City, and not even a shot on target.
Klopp's defiant double defence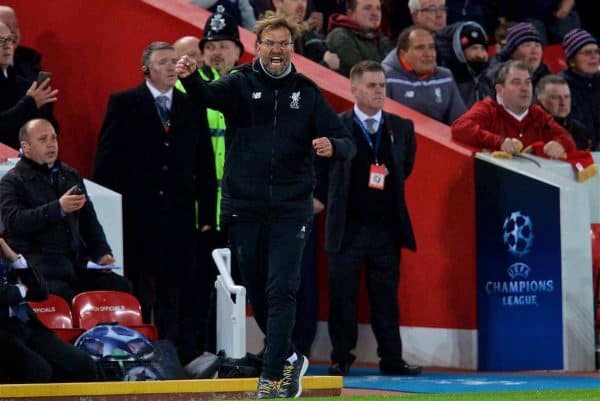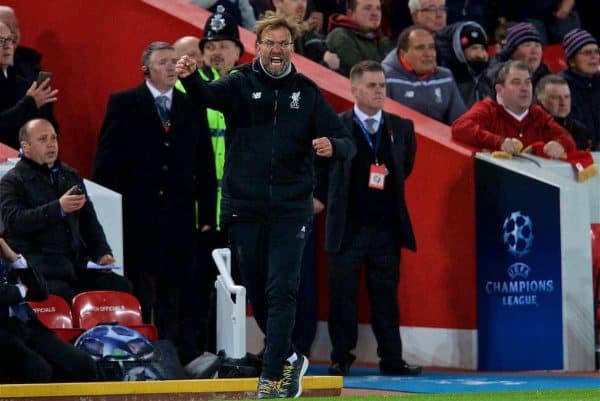 Klopp commented on the two different types of defending his side carried out during the game.
In particular he spoke about the difference between the first half where typical counter-pressing and counter-attacking was an attacking weapon as much as it was a defensive one, and the second where they were more contained.
His side had 45 percent possession in the first half, but only 23 percent in the second.
"In the first half we were very active in all parts of the game, perfect in the spaces and very lively in closing the gaps.

"Defensively dominant, not too deep, being in the right area of the pitch so if we win the ball then there is a big opportunity for us to use the space they have to leave open.

"You cannot have this kind of football, with all these fantastic patterns, when you cannot use all the space and be immediately compact again. It's impossible.

"Second half, I know that you probably all love that kind of defending, with no shots on target, very deep, and concentrated—I like it as well, but when we have the ball we have to play more football."
Klopp will hope for a repeat of the first half when his side travel to Manchester next week.
It would be unlike Man City to repeat this performance, but Liverpool's best chance of going through into the semi-final would be to add an away goal to their tally.
Even with a three-goal margin, it promises to be another tactical test for both managers in this most mouthwatering of ties.