For too long Jordan Henderson has felt like a Liverpool captain who doesn't entirely belong in the role, but he has grown to become an excellent leader.
Imagine being the man tasked with replacing Steven Gerrard as the skipper of Liverpool Football Club.
It is an almost impossible duty, when you look at what Gerrard achieved in over a decade leading the Reds: lifting a Champions League trophy, winning an FA Cup final on his own and cementing his status as perhaps the greatest player in the club's history.
Anyone would struggle to convince as the man who steps in and fills that void, but when it is someone as divisive as Henderson, it's even more difficult.
As soon as Brendan Rodgers handed him the captaincy in July 2015, the vultures were circling, waiting to tell the world that this "useless" footballer was not fit to be playing for Liverpool, let alone be skipper.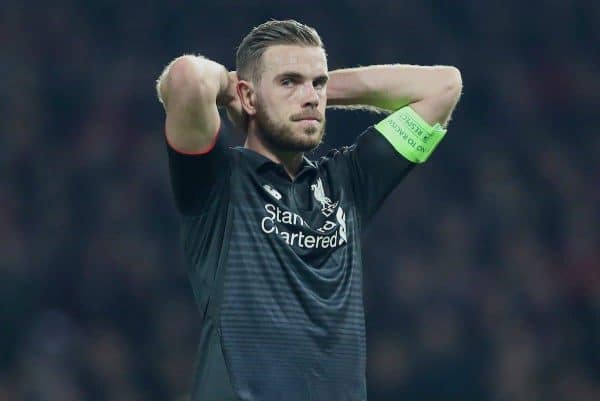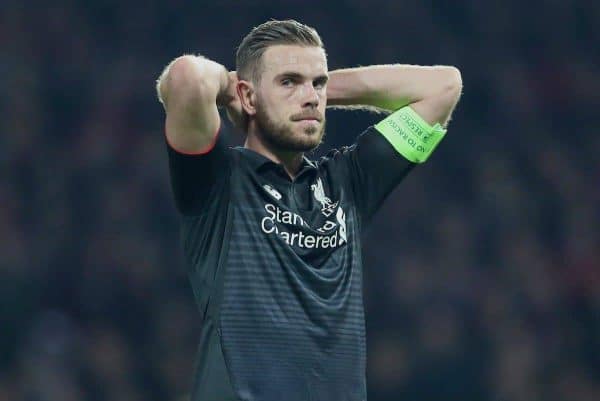 For the first couple of years in the role, Henderson did a solid job attempting to make it his own, always handling himself well on and off the pitch, and proving to be a far more influential individual than many give him credit for.
It always felt a little forced, though, and you rarely looked at him and thought, "he looks like a Liverpool captain."
It was like watching George Clooney's attempt to play Batman!
Henderson looked like someone trying to show the world that he was captain when, deep down, he didn't think he merited such a prestigious honour.
This season, however, and particularly in 2018, Henderson has really stepped up—and his performance against Roma epitomised this new-found mentality.
Fitting the bill at last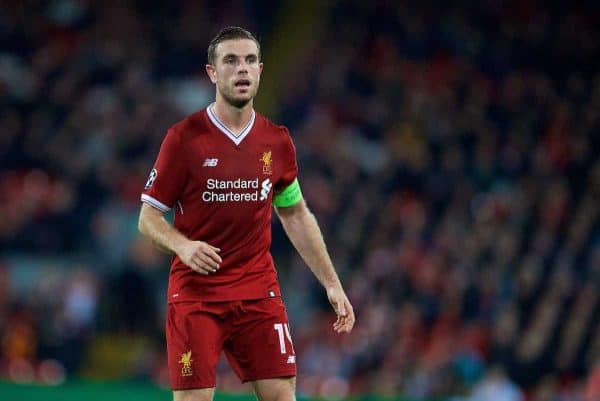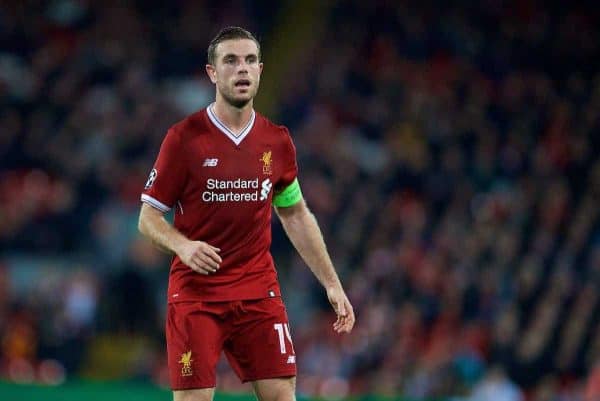 The Champions League semi-final clash was arguably the biggest night of Henderson's career, despite some huge outings during the 2013/14 season, and a few high-profile matches for England at major tournaments.
Some fans were, predictably, disappointed to see him return after missing the quarter-final second leg at Man City through suspension, but he was magnificent and rose to the occasion.
After a below-par start, much like all of those around him—he was the only one being roundly criticised in those early exchanges, of course—the 27-year-old bossed a Roma midfield that contained three illustrious names in Daniele De Rossi, Kevin Strootman and Radja Nainggolan.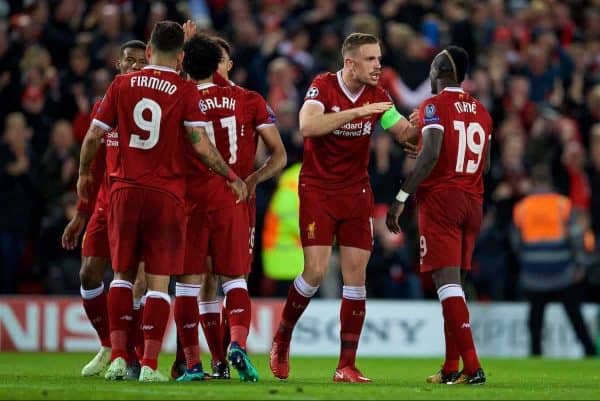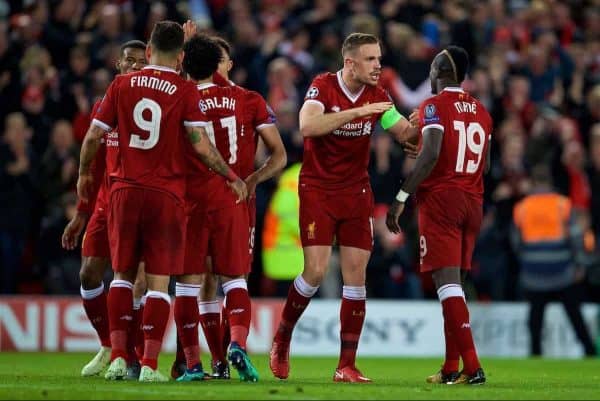 In total, Henderson made 12 ball recoveries—more than anyone else on the pitch—won three tackles and generally harried the life out of his opponents. He was also effective on the ball, using it quickly and forcefully.
He looked extremely fit, which has frustratingly not been the case often enough throughout his career, and his influence was every bit as important as headline-grabbers Mohamed Salah, Roberto Firmino and James Milner, who has racked up a record nine assists in a Champions League campaign.
Jordan Henderson has rarely played better than against Roma. Up against some serious class in particularly Nainggolan (Roma's best player) and De Rossi and loved the challenge. And he dominated Strootman. Henderson turning into a real leader on and off the pitch. #lfc

— Henry Winter (@henrywinter) April 25, 2018
Good to see Jordan Henderson getting plenty of praise today. He was superb last night. Others scored the goals but there was no doubting that he was the leader of that Liverpool team.

— Oliver Holt (@OllieHolt22) April 25, 2018
Henderson the player is somebody who will always be disliked by many, with their stubbornness never allowing their opinion to change, while refusing to give him even an ounce of praise.
It is as a captain that we are seeing some alterations in supporters' stances, however, and the praise coming the England international's way is fully merited.
He looked like a true leader on Tuesday, strutting around the pitch and barking instructions, and he is carrying himself with a different aura.
If on the pitch that impact still only gets highlighted sporadically, it is impossible to deny the kind of effect he is having off it.
His authority as captain seemed to go up a gear around the turn of the year, and his classy social media message to the fans who experienced difficulty travelling to Porto was a lovely touch.
Similarly, his heartfelt note to Liverpool fan Sean Cox, left in a critical condition after being assaulted by Roma supporters on Tuesday, was dignified and well-timed.
Henderson is the undisputed leader now, and Jurgen Klopp recently hinted as much, when he spoke about the dominance of the English players in the dressing room.
Everybody at Liverpool thinks very highly of him as a role model, whether it be youngsters, senior players or employees at Melwood, and it is pleasing to see such a likeable figure realising his potential as captain.
His dominant showing against Roma was arguably his biggest statement yet leading the Reds, as he shone brightly in the biggest home game for a decade.
Whisper it quietly, but a legendary period may be on the horizon for Henderson in the coming weeks.
Captain to legend?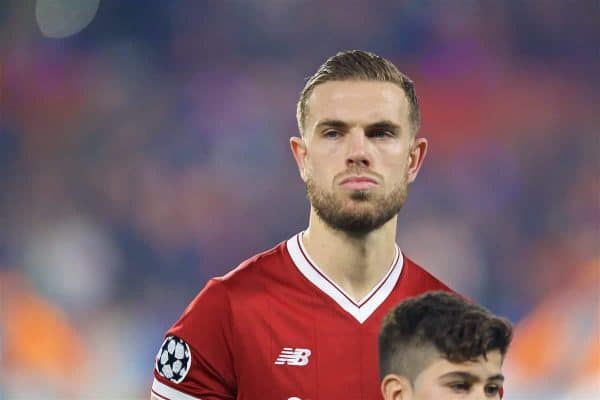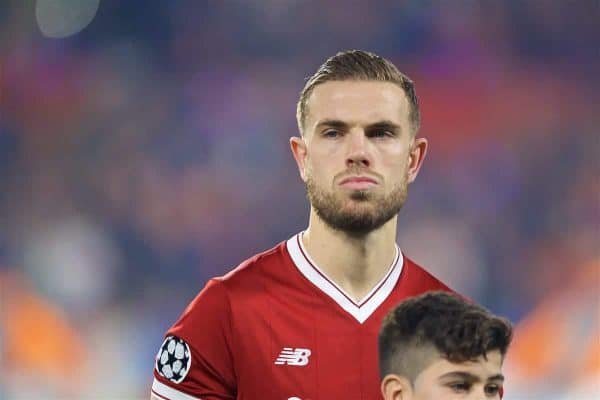 "I'm getting off lads. I'm not putting myself through seeing Jordan f***ing Henderson lift the Champions League. No chance. Was nice knowing you all."
Those were the words of a generic rival supporter on Twitter during the wonderful 5-2 win over Roma, and it was a post that sums up the bizarre negativity that heads in Henderson's direction.
He has been mocked ever since his disappointing early days at Anfield in 2011, and no other English player has to deal with such levels of vitriol.
Quite why that is the case remains a mystery.
Yes, he has clear limitations as a footballer, and couldn't be more of a football hipster's nightmare if he tried, but it makes the current situation all the more heartwarming.
Henderson is a couple of matches away from becoming just the fifth Liverpool captain to lift a European Cup, following in the footsteps of Emlyn Hughes, Phil Thompson, Graeme Souness and Gerrard.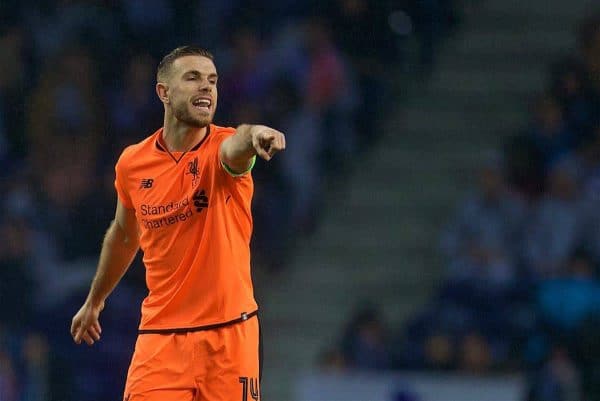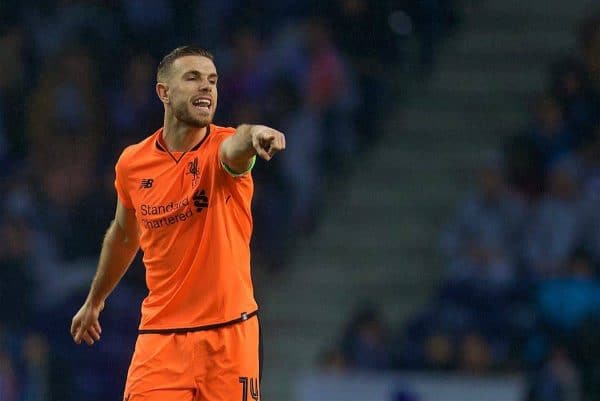 We don't want to get too far ahead of ourselves, but that would be an achievement worthy of legendary status for him, regardless of how good or bad you think he is.
Gerrard echoed that sentiment, and there's no disagreeing with the great man himself!
Captaining Liverpool to a Champions League triumph leaves no doubt about a player's standing in the years that follow and Henderson will be desperate to etch his name into Reds folklore.
If we want to start straying into the realms of improbability, Henderson could even lift the World Cup this summer as well, although sensitive poster boy Harry Kane looks set to skipper the Three Lions.
They have next to no chance of winning the tournament anyway.
Henderson is somebody who is easy to root for. He is a long way from the flash stereotype of the modern footballer, he lives a grounded lifestyle and is someone his team-mates treasure.
Even his biggest detractor could not question his work ethic, and he fully 'gets' everything to do with representing Liverpool and skippering a club of such stature.
"I believe this Liverpool team are stronger with him in it…"

"If he delivers this Champions League he'll be a legend here forever."

Steven Gerrard passes verdict on Liverpool captain, Jordan Henderson. pic.twitter.com/1nW7l3UWLn

— Football on BT Sport (@btsportfootball) April 24, 2018
He will never come close to matching the playing feats of Gerrard, Souness and many, many more talented players who have come before him, but he is threatening to create a little piece of history of his own.
For the sheer fume it will cause among rivals should he hold 'Ole Big Ears' aloft in Kiev next month, Liverpool fans should all be cheering him on that little bit extra.
Is Henderson nailed on to start and be captain for years to come? Absolutely not.
He can be improved upon in the middle of the park, and Virgil van Dijk may end up a more reliable choice as skipper in terms of fitness levels and longevity.
Henderson is doing an admirable job these days, though, and Klopp's words on him earlier in the season feel like a fitting place to finish.
"He is the captain here and that says everything about what I think of him."