Liverpool ran riot in the Champions League once more, beating Roma 5-2—but it wasn't all positive ahead of the semi-final second leg in Italy.
While the Reds can look firmly forward to completing the job in Rome next week and moving into the final itself, there's another game to come beforehand.
Klopp's side host Stoke City at Anfield on Saturday in the Premier League, looking to get back to winning ways after dropping two points last weekend at West Brom.
The manager will have a delicate balancing act to perform: keep players fresh for the second leg, while picking a team to get three points against a side fighting for their Premier League lives.
Alex Oxlade-Chamberlain's injury means he'll have to do that with just three fit senior midfielders at his disposal.
This Is Anfield's Karl Matchett (@karlmatchett) spoke to Henry Jackson (@HenryJackson87), Paul Croker (@pclfc8) and Patrick Ambachtsheer (@patrickkk1997) to get their views on both Roma and Stoke.
The good…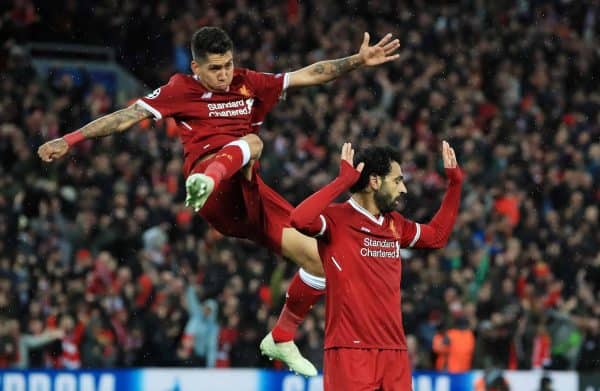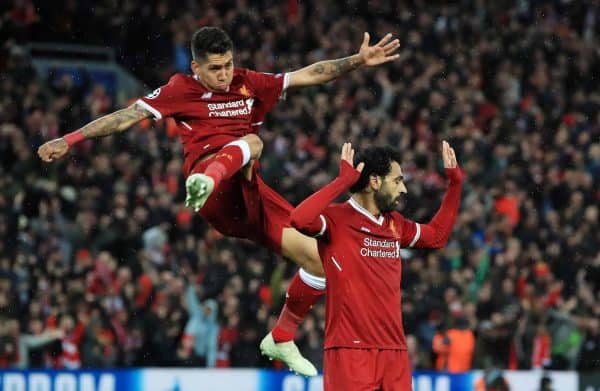 KARL: That spell when we were relentless, not just accepting a lead but seizing the moment to kill teams off.
It's imperative to be ruthless and that streak is really developing nicely under Klopp.
Firmino was immaculate, Salah world class.
HENRY: Seriously, where do you start? This Liverpool team is unbelievable.
Salah is the best player in the world on current form. What he is doing is beyond belief now.
Firmino has to receive enormous praise too for his all-round performance.
The attacking football Klopp has got this team playing is a joy to behold, and the performance between minutes 20 and 70 was up there with the best I've ever seen by Liverpool.
One foot in the final!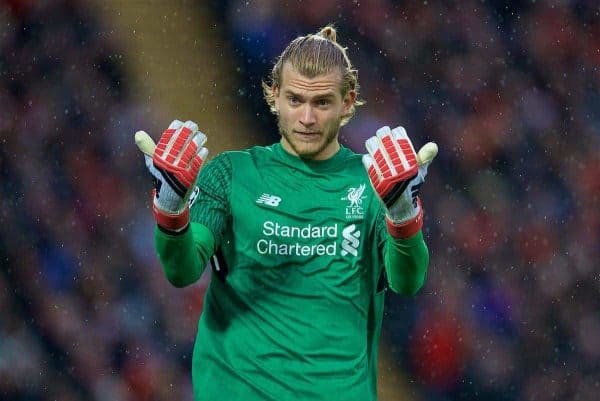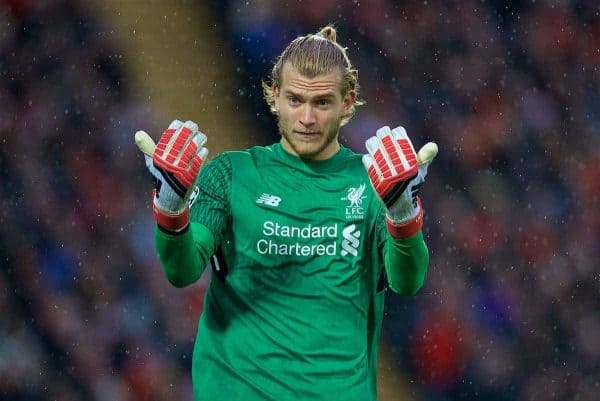 PAUL: The single best point of last night was how surreal that half-hour either side of half-time was, but at the same time it was almost expected.
The fact that spells like that are becoming normal under Klopp is incredible.
PATRICK: I thought Karius did very well, and showed why I like him so much. Really hope people give him the confidence and back him, even if he makes a little mistake.
Both full-backs were very good once again, especially Trent; so confident and mature for his age. Those two positions are sorted for the coming seasons.
The underrated Wijnaldum was impressive after he came on, always spot on in those big matches.
Last but most importantly, the sensational front three.
We all love to watch Messi, we all know how good Ronaldo is, but the best thing about our attack is the way they play together. It's a joy to watch how they combine, how they play for each other instead of looking to create their own success.
The bad…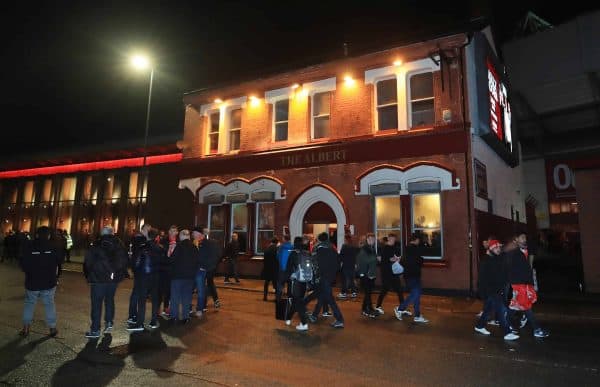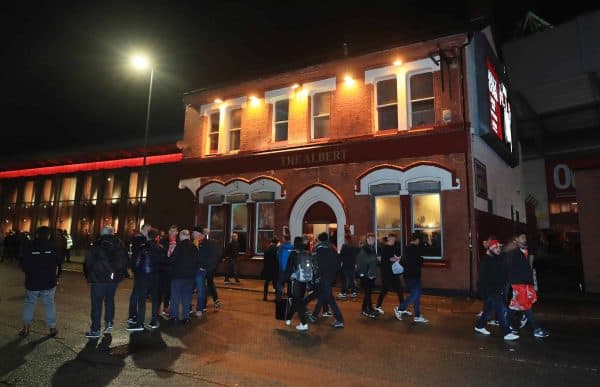 KARL: Clearly, a fan going to the match and ending up in hospital.
There's simply no place for that around football and it is imperative that the clubs and police work to ensure a repeat performance does not occur before the second leg.
UEFA must also step up and take responsibility, now. The authorities are quick enough to do it when someone wears sponsored underpants or, as was the case before the first leg against Man City, throw drinks at a bus.
Attempting to take someone's life is off the scale compared to these misdemeanours, very literally the worst kind of act.
Roma's statement is a step in the right direction but it's of scant consolation to the supporter who was attacked.
HENRY: Lovren again cost his side dearly, which is a shame because he has been good of late. You just cannot trust him.
Klopp is a genius in my eyes, but substituting Salah was a bad move and Roma grew in confidence because of it. You wouldn't see Messi or Ronaldo taken off at that stage of a semi-final.
The injury to Oxlade-Chamberlain was very sad, and it is not only a massive blow to him but also the team. Here's to a speedy recovery.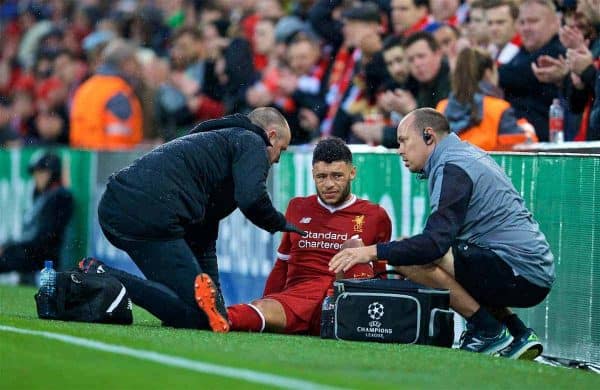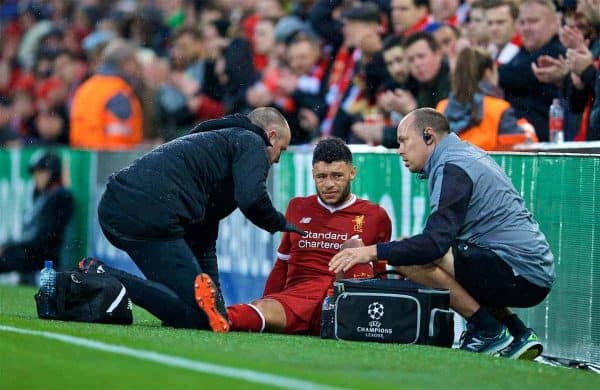 PAUL: Worst was watching Mane struggle for confidence after missing that first chance, that's the biggest difference between him and Salah at the minute.
He lets misses get to him and affect the rest of his game.
The other thing I don't like is the mental factor of taking Salah off.
Lovren's misjudgement for the first was awful too, he has too many of those.
PATRICK: First of all just another Lovren mistake. How many is he allowed to make? He actually had a very good match until that poor moment, which basically sums him up perfectly.
Him mistiming the ball is not even the worst thing, it's the position he takes up. Our defensive line would have been perfect if Lovren held his own. He is around 10m behind it.
Second is the injury to Oxlade-Chamberlain. He was in such good form recently.
…and who should play in midfield against Stoke?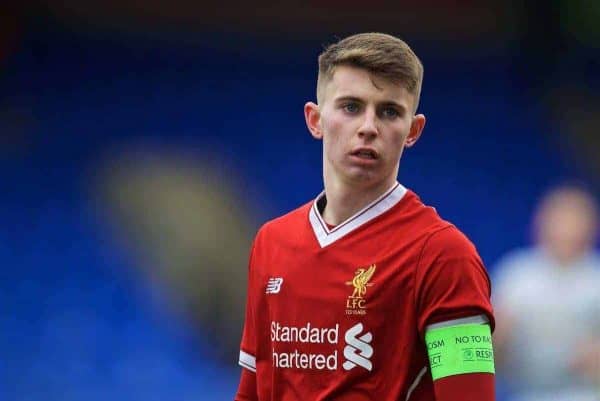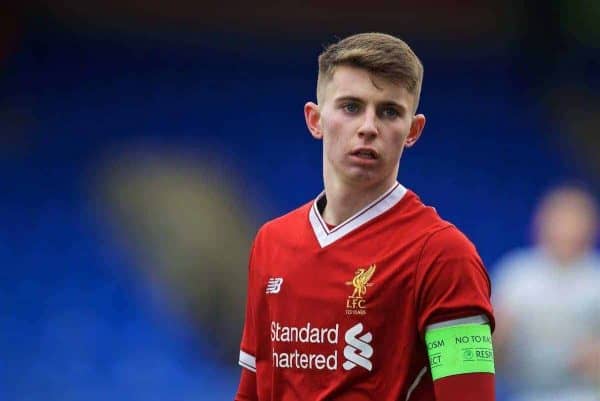 KARL: To start it needs to be the three seniors. The league isn't finished with yet and the Reds cannot slip up now.
There's time between games, so start Henderson, Wijnaldum and Milner and change one or two when we have worked a reasonable lead.
Woodburn should be involved at some point; he's likely to be called upon across the remainder of the campaign so get him up to speed quickly.
HENRY: I think Woodburn has to start, even though he will likely be off the pace, and I wouldn't be unhappy to see Jones brought in, too. He's a great talent.
I would personally start all of the front three and hope they can get the job done, and consider leaving Henderson, Milner and Wijnaldum out.
Maybe just start Gini alongside two youngsters, considering he didn't play the entire 90 minutes on Tuesday.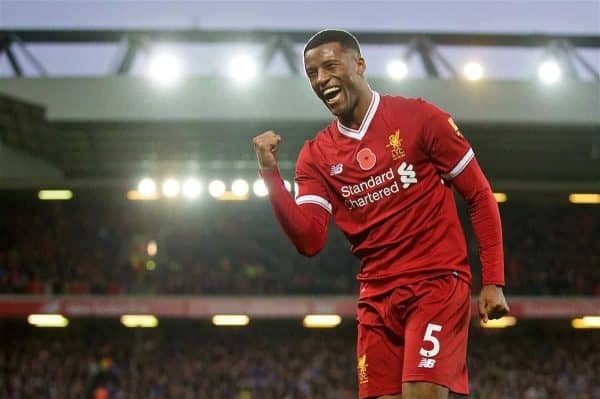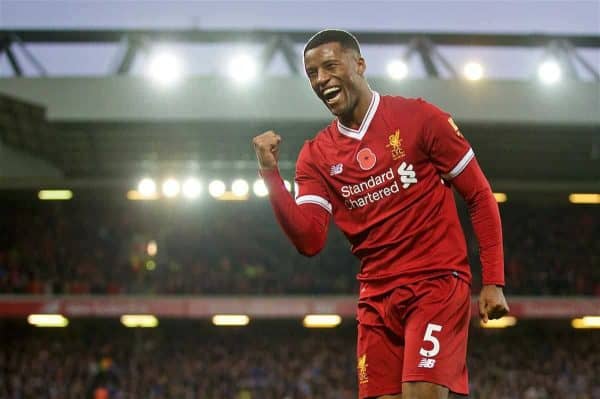 PAUL: We can probably play Henderson, Wijnaldum and Milner because there are three clear days either side of the game.
Possibly give Alexander-Arnold a go in there for Milner if he needs a rest, but it's a huge game and we could do with putting the top four to bed.
PATRICK: I would go very strong vs. Stoke and not make more than three or four changes to the team.
We play Tuesday, Saturday, Wednesday so I think there is enough time after Stoke to prepare for the second leg.
The thing I would do is go back to a 3-4-3 system for once, with Henderson and Wijnaldum in central midfield.