Jurgen Klopp gave an update on Alex Oxlade-Chamberlain's injury, the challenge ahead and his reaction to the 5-2 win over Roma on Tuesday night.
The Liverpool boss saw his side take a five-goal lead before the Italian side fought back to net twice late on, making the second leg in a week's time much more than a formality.
Klopp was pleased with his side's performance for the most part—but a serious injury to key midfielder Oxlade-Chamberlain tempered any real joy.
"The biggest blow is the injury to Oxlade-Chamberlain," he told reporters.
"It looks like it is [the season over for him]. It doesn't look good. I'm a very positive person and I hope it only 'feels' bad.
"We lost a fantastic player tonight. I'm not really in the mood to talk about specific, fantastic things."
Klopp was naturally disappointed with the way Roma were allowed back into the match late on.
"It's much better than I could have expected before the game, but of course I feel the two goals [conceded]," he added.
"Conceding two goals is not what we want. The boys played a brilliant game over a long period.
"We made one mistake, the ref made one mistake. Two goals, that's how it is."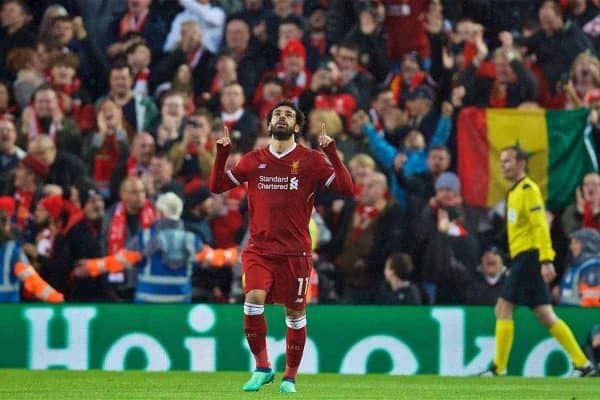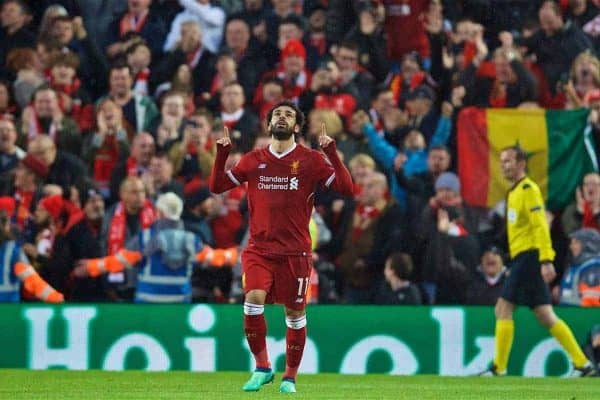 On Mohamed Salah, scorer of two more goals on the night, Klopp was effusive in his praise.
"Outstanding. He has a massive impact for us. First goal is a genius strike, he's scored a few like this. It's no coincidence," the manager enthused.
"If anyone wants to say it's my mistake we conceded two goals because we changed the striker (Salah), I'm fine with that.
"It would not have helped us if he gets an injury, and that's the reason for [the sub]."
Finally, Klopp was adamant that Roma were still in the tie and the Reds would have to match their Anfield performance in the second leg.
"We controlled the game in a very nice football way, good to watch, even for me. But it's not over," he concluded.
"Since when I arrived, Liverpool has always had to take the difficult way. But in the end, we have succeeded.
"If one of my players doesn't think Rome will try to come back, he won't play!"