Jurgen Klopp has spoken on the task ahead of his team as they prepare to defend a first-leg lead against Man City in the Champions League.
Liverpool take on their domestic rivals in European competition on Tuesday night, with a 3-0 lead from the Anfield fixture last week.
Since then both teams played out contrasting local derbies in the Premier League, with the Reds drawing 0-0 with Everton in a low-key fixture before City threw away the chance to wrap up the league title.
Despite being two goals up at the break, City collapsed to lose 3-2 to United—but Klopp has warned that successive defeats do not change the fact Pep Guardiola's team are in incredible force.
"I didnt need City defeats [to know they can be beaten]," he told assembled reporters.
"When we lost 5-0 here earlier in the season everybody saw the quality when we were one man down. It was clear, the preparations for the season, their signings, we all know about Pep—the best manager in the world.
"It was clear they'd be outstanding but there's no perfect football team in the world. The game doesn't give you the chance to be perfect."
"They had two results nobody expected but we had to play our best to bring that, and United for sure.
"City could have scored five or six [in the first half of their derby match].
"It will not be a surprise. We have to be at our best again. That's how it is."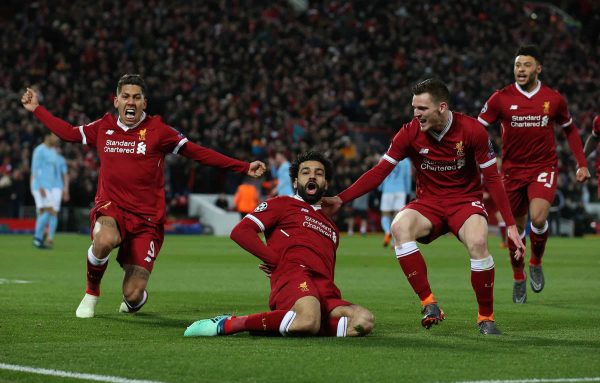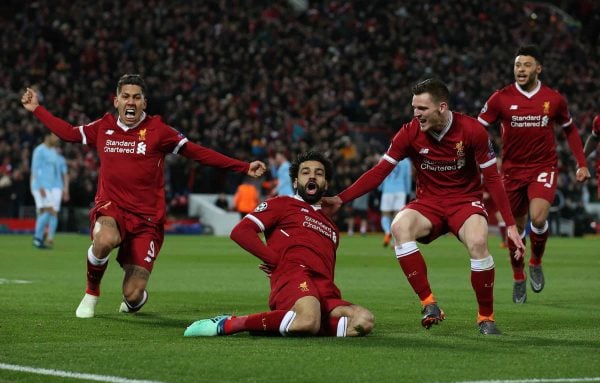 Klopp also gave an update on the fitness of his squad after several players missed out the draw at Goodison Park.
On key forward Mo Salah, the boss was hopeful of a positive reaction to taking part in this evening's training session.
"It's not sure 100 percent. We'll see if he can be part of training, rather [more] yes than no but we wait and see the reaction tomorrow and we'll make a decision."
Left-backs Alberto Moreno and Andy Robertson are also expected to return.
Elsewhere, Klopp discussed the importance of experience in the Champions League, his excitement at being involved and—very briefly—Roberto Firmino's form.