Liverpool defender Virgil van Dijk believes an in-form Mohamed Salah is capable of doing damage even to a dominant Manchester City and could still beat Blues midfielder Kevin De Bruyne to the Player of the Year award.
The hugely anticipated Champions League quarter-final clash between the Premier League's two top-scoring sides kicks off on Wednesday at Anfield where the emphasis is likely to be on goals.
Runaway league leaders City's attacking intent revolves around the De Bruyne-David Silva partnership in midfield providing the ammunition for a pacy forward line of Raheem Sterling, Leroy Sane and either Gabriel Jesus or Sergio Aguero.
But in Salah Liverpool have the top flight's leading scorer, with 29 of his 37 goals in a remarkable debut season with the Reds coming in the league and at such a consistent rate he has equalled the record of Robin van Persie and Cristiano Ronaldo of finding the net in 21 different matches—with six games still remaining.
Asked whether the Egypt international could do serious damage to City, having already scored against them in their only Premier League defeat so far at Anfield in January, Van Dijk said: "That's what everyone knows. That's how we feel as well.
"He's that kind of player that you just need to be on your best. When he is 100 percent and in the zone then he can beat anyone.
"There are ways to stop him but I'm not going to tell you because I don't want our opponents to think about it!"
De Bruyne's form in the first half of the season appeared to make him a shoo-in for the Professional Footballers' Association Players' Player of the Year award, but Salah's goalscoring exploits are likely to have made it a much closer race.
Van Dijk would not disclose whether the Liverpool players would be voting tactically and not supporting De Bruyne to help their team-mate's chances of winning.
"That's obviously not my decision. We need to look at ourselves," he added.
"He's having an amazing season but he needs to keep going, the season is still going."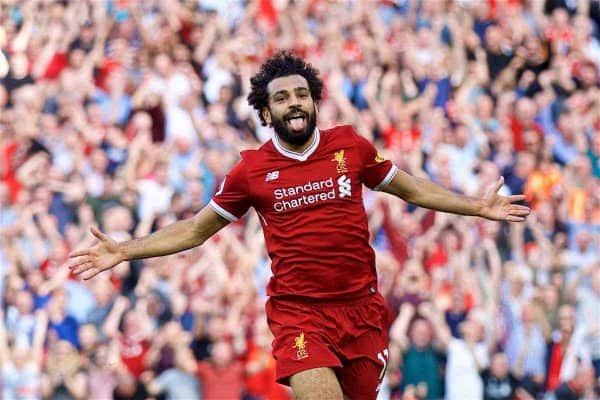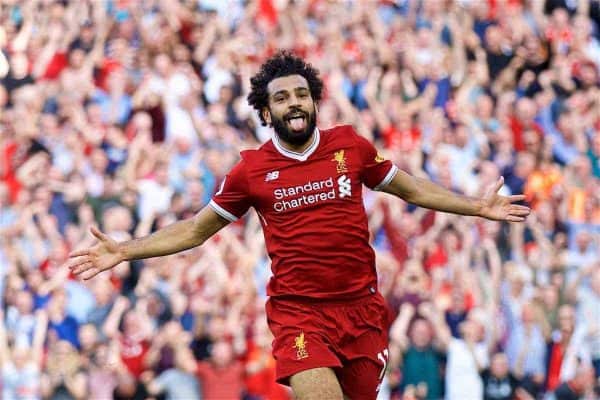 Despite being elevated to superstar status over the last year after his heroics in guiding Egypt to the World Cup, Salah remains a humble and hardworking player who shuns the limelight and is reluctant to give media interviews.
Van Dijk insists that fits in perfectly with the team ethic manager Jurgen Klopp has built within the squad and admits facing the on-fire forward in training every day has had a positive effect on him and his fellow defenders in particular.
"As defenders we need to step up our game obviously and make sure we are aware. It makes us better. That's what we want, that's what it's going to be like at a top club," he said.
"Mo is a great guy and works hard, just like the rest of the guys.
"I think everyone in the dressing room are just normal guys. Nobody feels better than each other, everybody is working hard for each other to get the win.
"That's a very good thing to have in a team. Everyone knows our team spirit and without all of us Mo wouldn't have scored his goals.
"That's what he knows and that's what everyone knows. Everyone needs to be giving 100 percent and I think we do that."