A place in the Champions League semi-finals is up for grabs but Liverpool should not fear Man City's presence at Anfield.
"If it bleeds, we can kill it."
Undefeated. 28 goals scored. Three of the competition's top nine scorers. Second-fewest goals-against record currently in the competition.
These are not the achievements of our opponents who are being hailed by the media and instated as the favourites for this tie, but rather Jurgen Klopp's Liverpool side who are well and truly on the up.
The all-English Champions League encounter pits Liverpool against Pep Guardiola's thrilling City outfit, and whilst the Premier League leaders are merely a victory away from tying up the title, we have nothing to fear.
The invincibility and aura which has enveloped City this season has been rightfully earned, yet their arrival on Merseyside will turn all of that on its head and instead see Liverpool and Anfield appointed as the safeguards of the first leg.
From my point of view, it is ours to lose.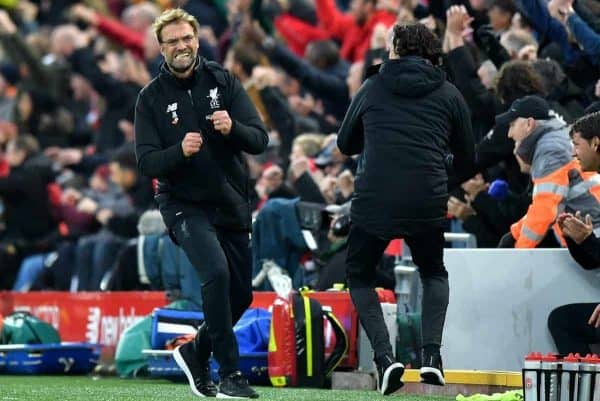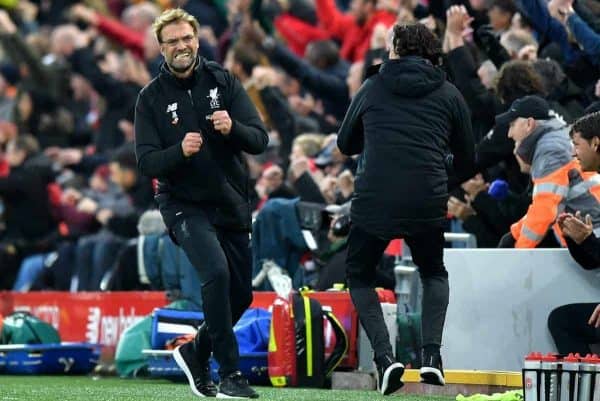 It does not stem from naivety to City's capabilities but rather the undying belief that Liverpool, under the tutelage of Klopp, have made Anfield a fortress which serves as an advantage that City cannot return in kind.
The smallest of margins will decide both encounters, with away goals set to be key in progressing into the semi-final.
Yet, for all of City's achievements this season a cup tie of this magnitude is a whole new ball game and 'if it bleeds, we can kill it'. And here's why.
Lack of Mystique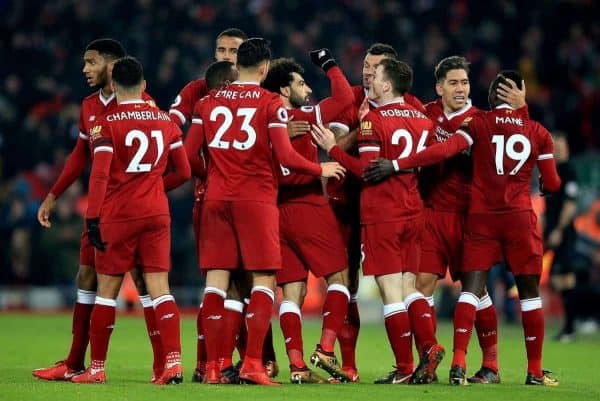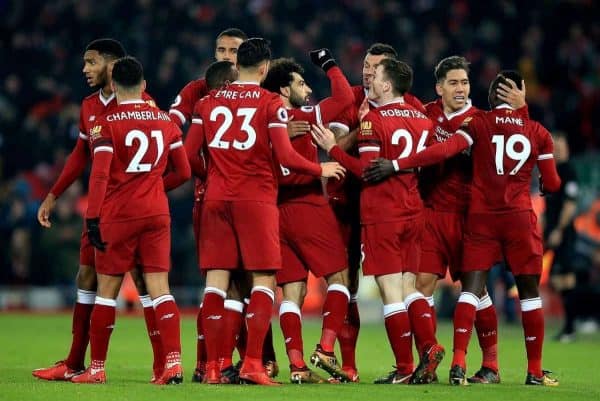 Unlike the remaining clubs in the quarter-final stage, we play City at least twice a year and as such the mystique and the feeling of the unknown was quashed as soon as our fate in the draw was decided.
A sense of apprehension may have enveloped a tie with another member of the last eight but having both felt the brunt of City's all-out attack and inflicted their first league defeat of the campaign, we should be well informed as to all possible eventualities.
Guardiola's men have an air of invincibility, a unique attribute which forces teams to concede defeat before a ball is kicked. A sign of champions.
They have been overcome on just four occasions which is a testament to their star-studded squad.
Whilst City have the tenacity and experience to have moved on from their sole league defeat at our hands, Liverpool's victory over Guardiola's men provided a confidence boost which cannot be understated.
Thinking you can beat City is one thing but knowing you already have is another.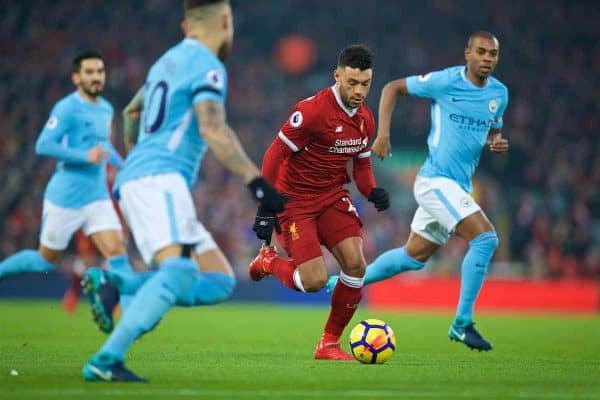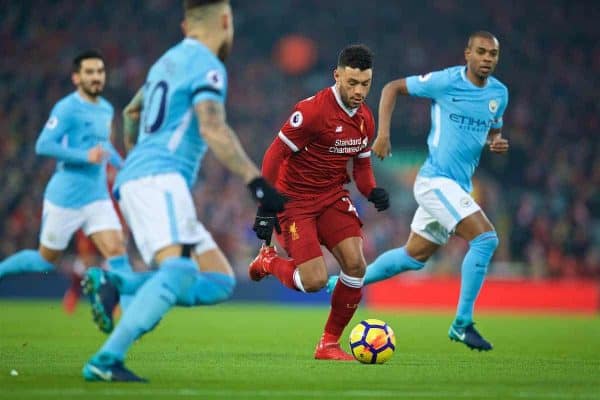 Liverpool will know our visitors are most comfortable in possession, using quick transitional play to spring their front three into action.
The increased level of knowledge and detail which comes with facing a domestic foe will play into the hands of both sides, as neither manager will be willing to alter their style of play.
Thus, City may be the domestic kings but ahead of their second quarter-final in this competition they don't have the aura of a European powerhouse, at least not yet.
That title remains with us.
Our absence may have blurred the memories of our rivals but our 13th quarter-final appearance in the European Cup lends itself to a pedigree which is deeply entrenched into the club's fabric.
Jurgen Klopp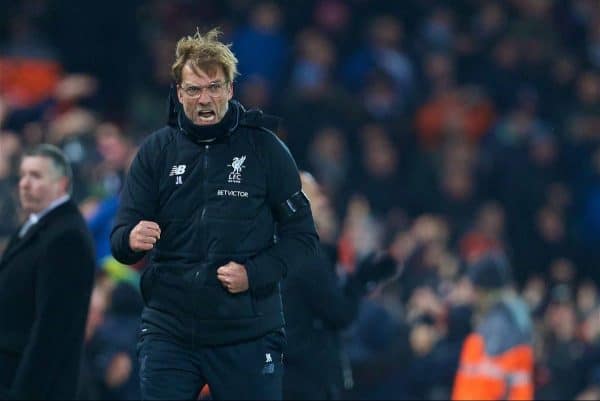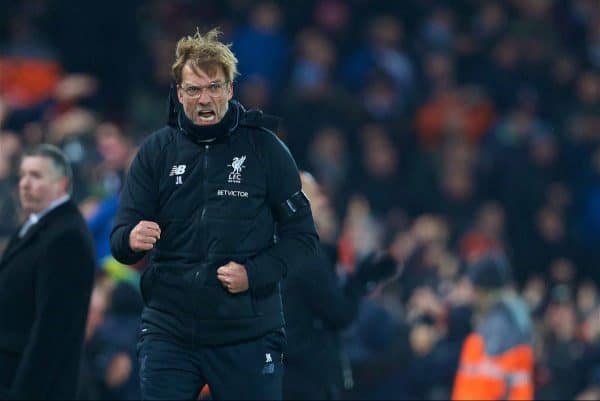 The manager boasts an impressive record in his meetings with Guardiola having won six of their 12 encounters to date in a rivalry which ignited when the pair were at Borussia Dortmund and Bayern Munich respectively.
Klopp has managed to expose his opposite manager's system by isolating Guardiola's key players and our meeting at Anfield in January was a perfect example of how our pressing game forced City to crumble.
Having all but cut the strings to their pivot in front of defence (Fernandinho) and used our front three to squeeze City's back line, we were on the front foot and capable of attacking—unlike Guardiola's pressing style which looks to recycle the ball once possession is regained.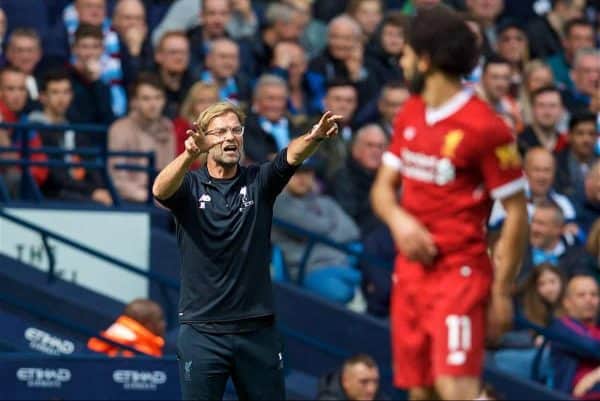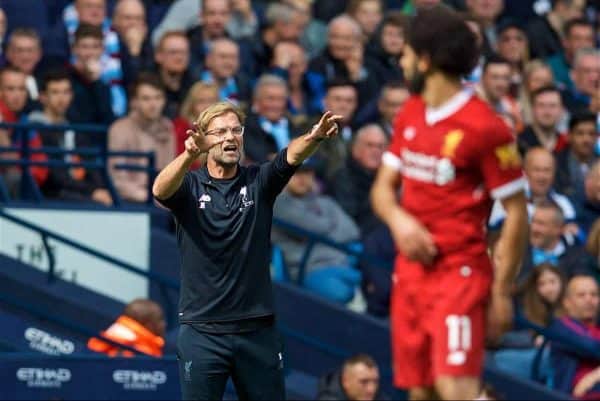 Although City have a superior squad to call upon, Klopp has proved countless times that his tactics—when deployed to a tee—can bridge a gap that appears unbridgeable.
His ethos of 'a champion team will always defeat a team of champions' is key to our success due to our inability to compete pound-for-pound.
Guardiola's a mastermind in his own right and if we are to set up the deciding game at the Etihad next week in our favour, then tonight's game will hinge on our ability to be greater than the sum of our parts.
Anfield Is Our Fortress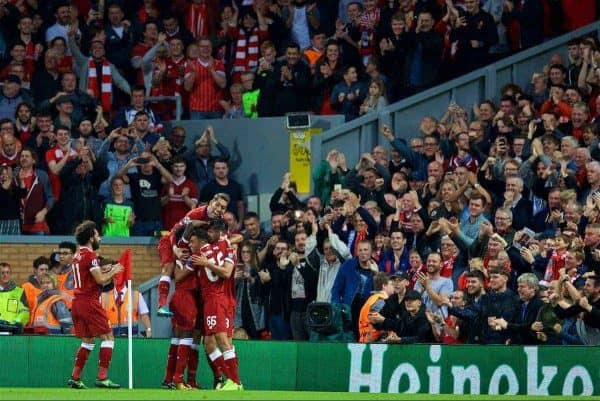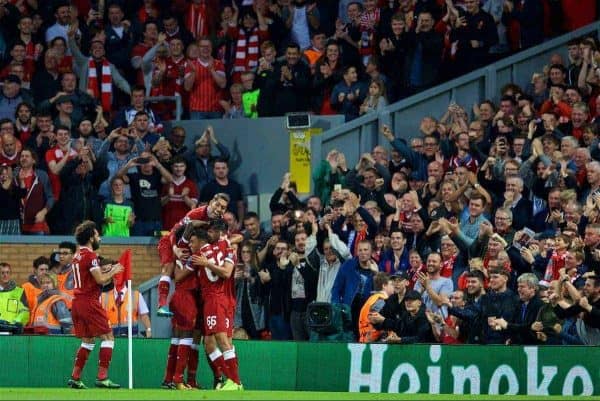 It's not a secret or an illusion: Anfield is a hunting ground which spares no visiting player; a cauldron of deafening noise which reverberates from every corner.
Like a series of unfortunate events, one cannot prepare for the overload of sensory input as tens of thousands of Kopites use their voices, scarfs and flags to will Liverpool to victory.
A Premier League match is unrivalled by the passion on show on European nights as the noise floods onto the pitch and causes the very best of players to crumble under the immense pressure.
As This is Anfield's Henry Jackson alluded to this week, underestimating the power of Anfield will only result in the oppositions downfall. And City have done just that.
The victory over the Manchester side earlier this year gave them an insight into the noise Liverpool supporters can muster, but it was just the tip of the iceberg.

The intimidation does not solely exist within the four walls of the stadium but transcends into the surrounding streets as supporters will line up outside the ground to 'greet' the team bus.
A welcoming plan which was instantly met with complaints.
City's key will be to silence the crowd at the first opportunity but having failed to come up against an opposition side which is finely tuned to their supporters on the European stage, it is advantage Liverpool tonight.