There have been worse Merseyside derbies than the 0-0 draw at Goodison on Saturday, but Liverpool have never played in one with a weirder aura.
Sandwiched between the two legs of the Champions League quarter-final, and thus embraced by Liverpool in the manner of a limp handshake given and eye-contact broken away as soon as it's made, this was a weird one.
Understandably, a League Cup style lineup was named.
Not one yellow card was dispensed.
Everton fans didn't really celebrate a point in the derby as if they've won the lottery.
Everyone saw through Sam Allardyce's predictable approach to the game, and nobody elaborately defended it.
I even felt vaguely sorry for Wayne Rooney when he was hooked just 10 minutes into the second half.
A Mixed Bag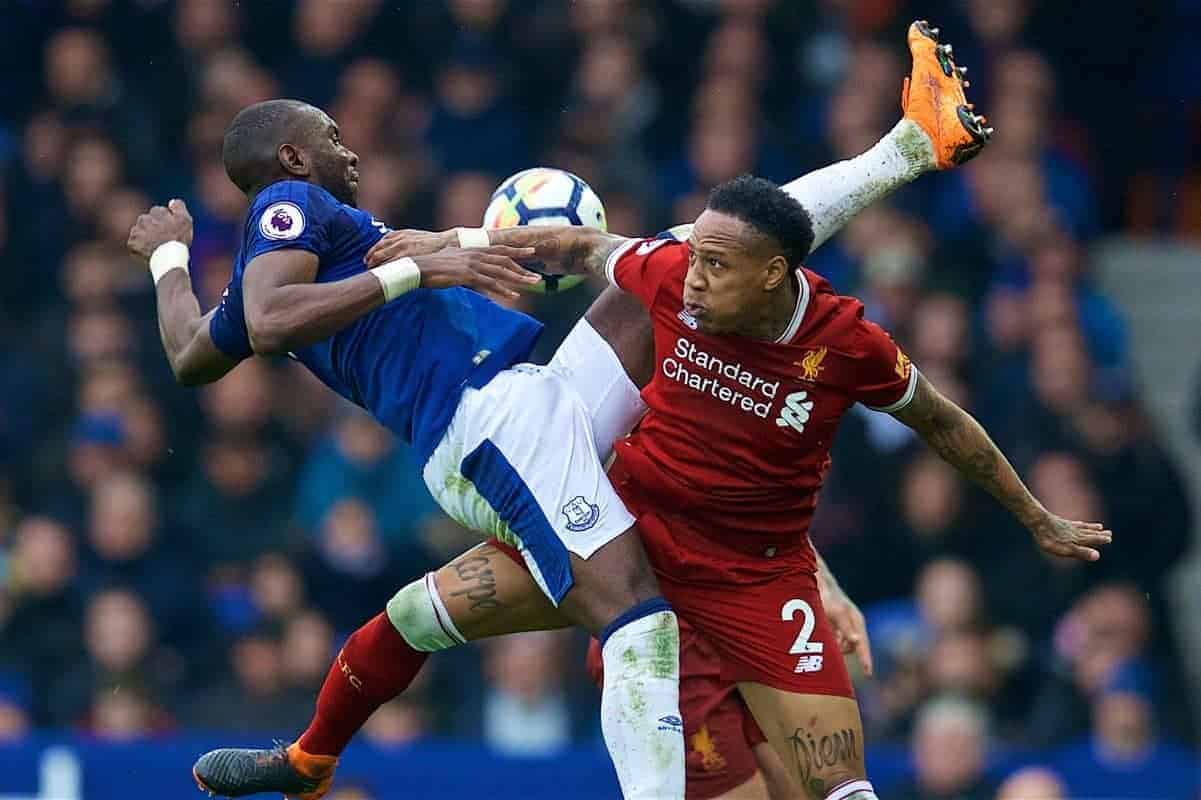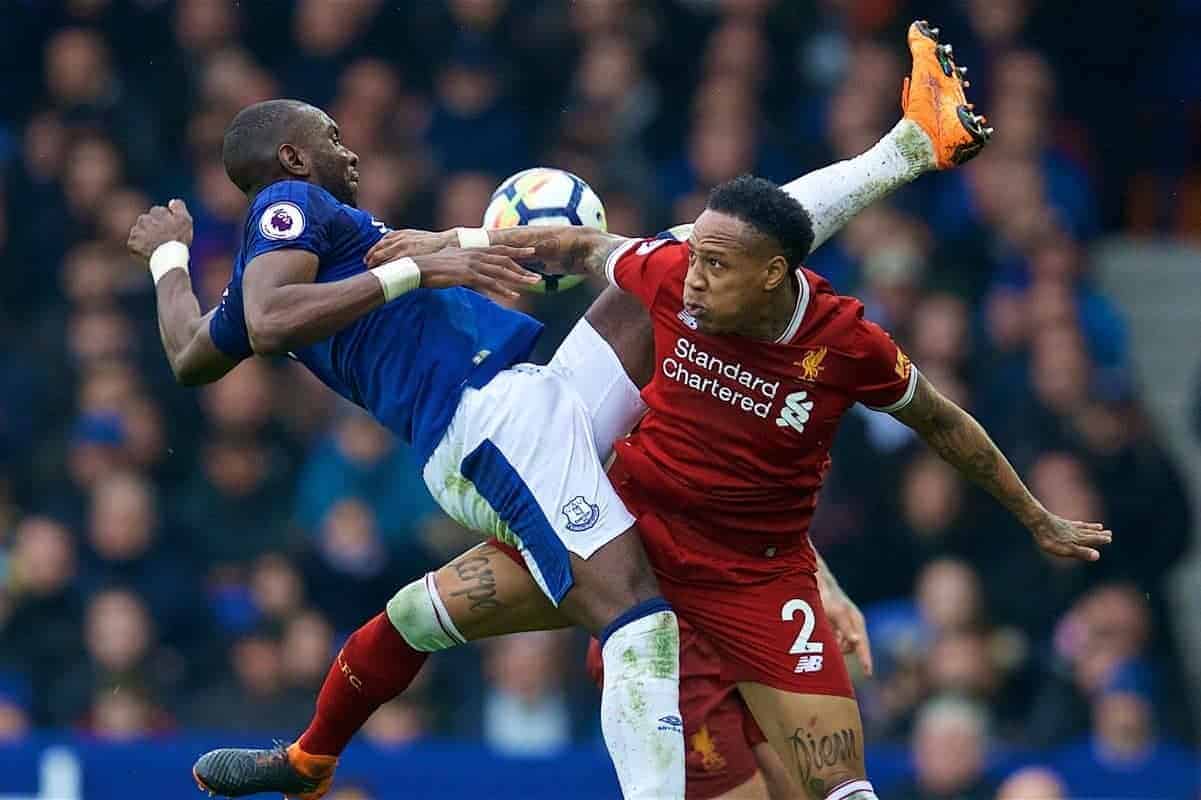 It was good to see Nathaniel Clyne back in action, and he did pretty well. In Clyne we still possess one of the better right-backs in the Premier League.
He might well prove integral between now and May, if Jurgen Klopp feels the need to deploy Trent Alexander-Arnold in midfield at some point.
Clyne's return certainly provides a much-needed extra option, just at a time when the injury list is really ticking upwards.
Danny Ings deserved a game.
You can't help but will him on, to find that goal, to create a niche for himself in Klopp's Liverpool, while still feeling that he can only fall further down the pecking order by the start of next season.
Loris Karius is looking more and more like a 'keeper of substance. Projected transfer funds for a new 'keeper could well be saved for something else instead.
Georginio Wijnaldum did well enough in a deeper midfield role, but the test he'll face on Tuesday evening will be that bit more taxing than the one at Goodison.
Given the number of changes, given the tweaking of the formation, this was always going to be a game where we might trip ourselves up.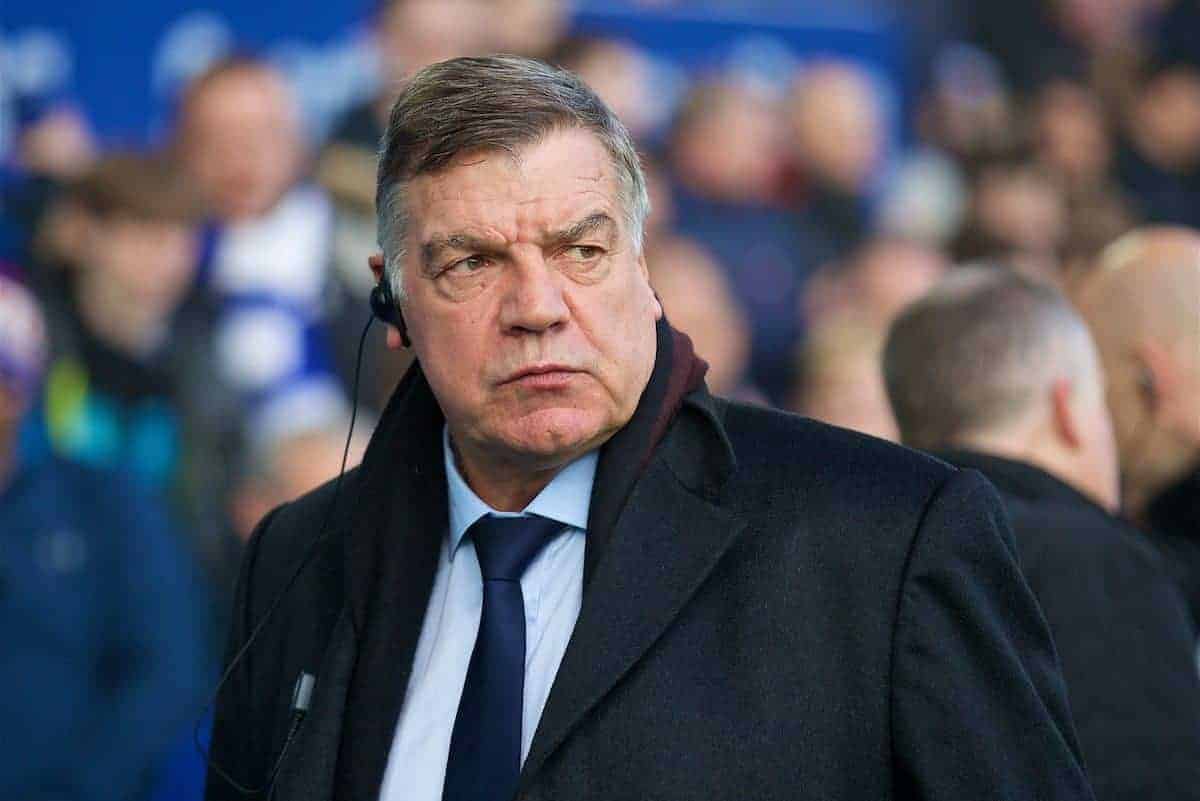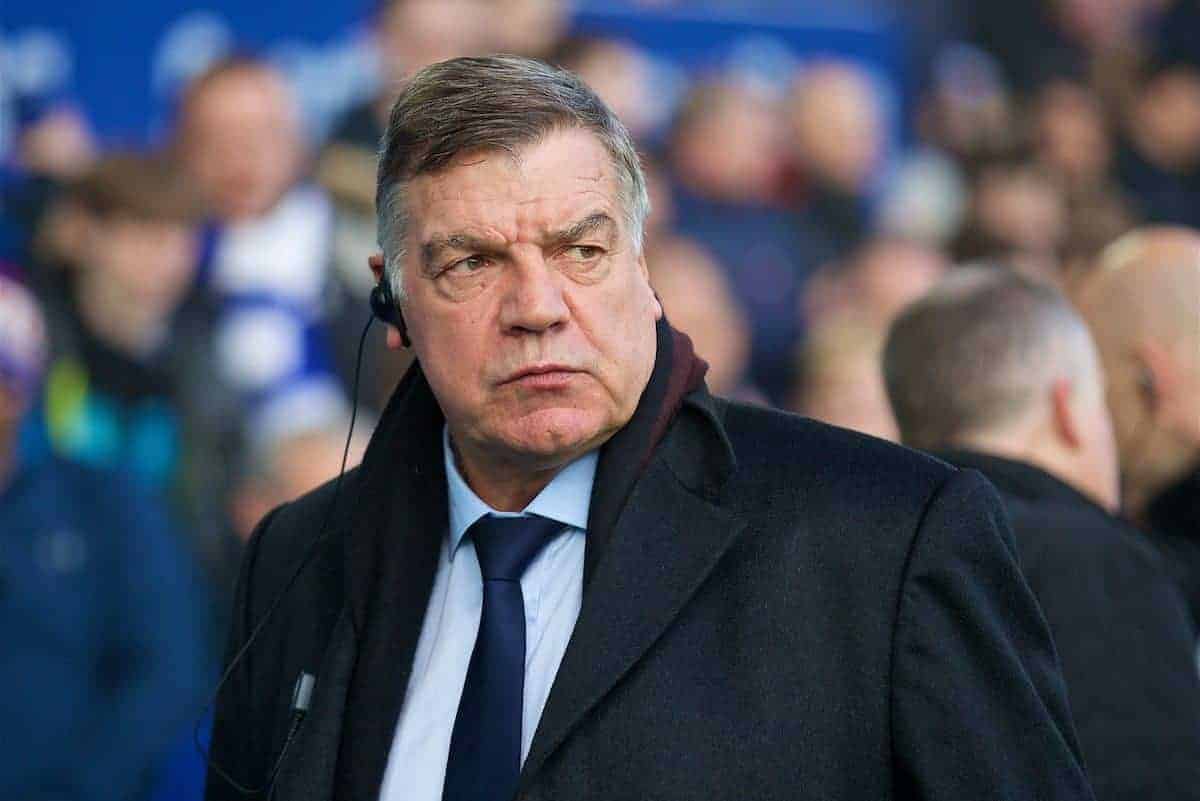 Thankfully it was Allardyce though, and he was always going to protect what he had until the closing stages of the game.
You couldn't even say Everton were chasing shadows at times, as you have to venture forward to chase those.
Conversely, they could have snatched all three points late on.
Elsewhere, Dominic Solanke should have scored. I like the way he creates space in the penalty area, and he seems instinctive in the way he aims for goal.
A goal will come at some point, and that is where it will become interesting with him.
Don't feel tempted to write him off too soon: Ian Rush also had to search long and hard for that first goal in a Liverpool shirt.
Angry Birds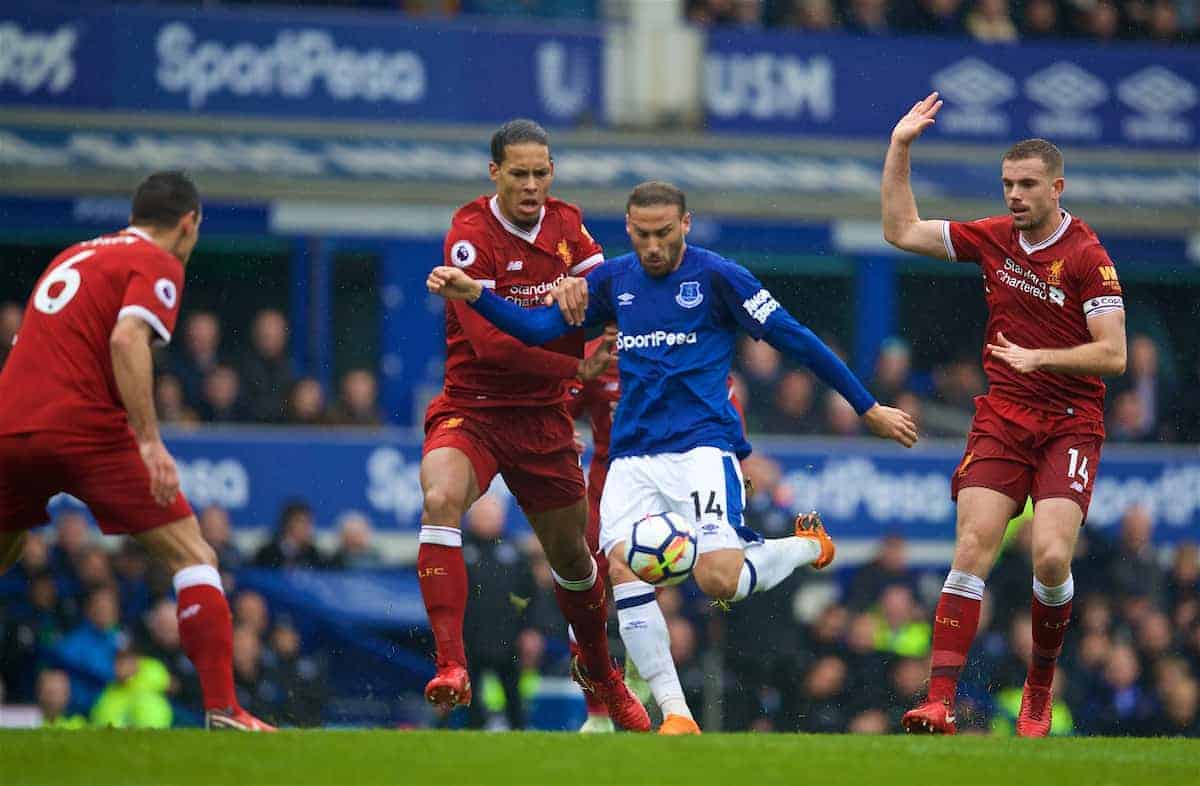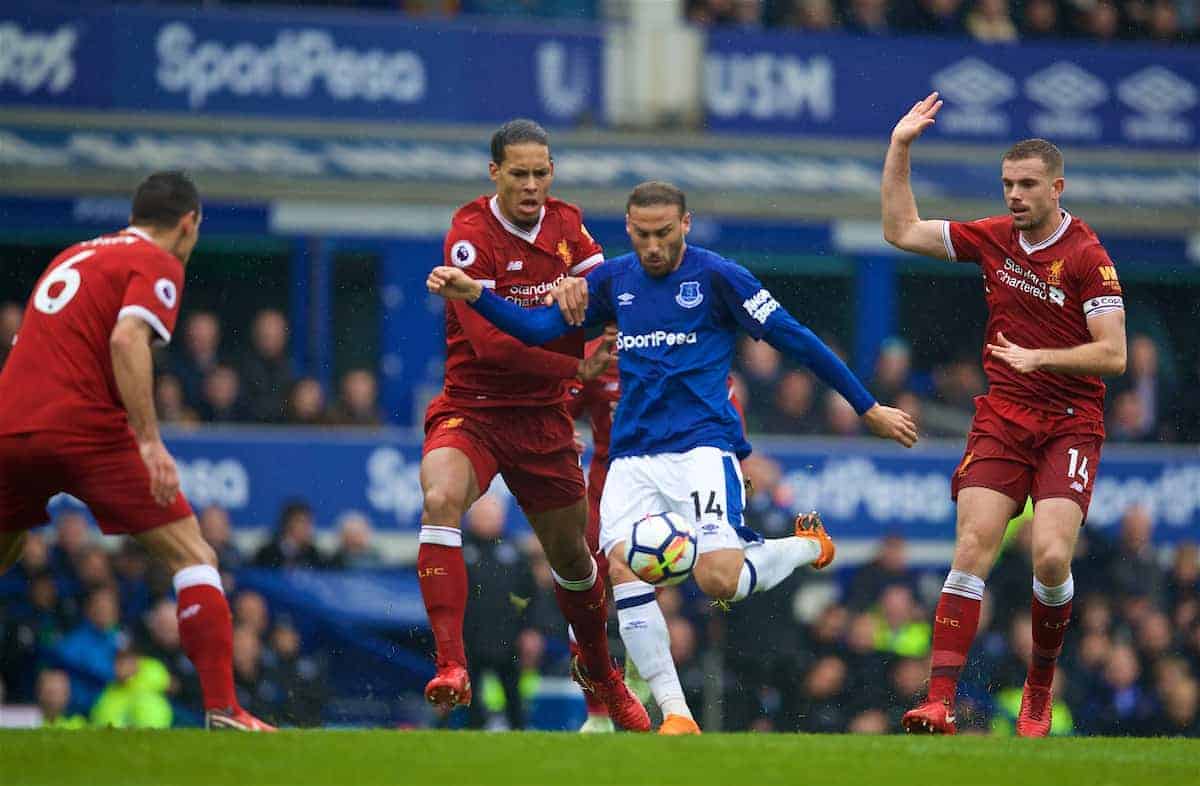 I keep forgetting about Everton's sleeve sponsorship deal with that game my kids used to play.
I find it hard to avert my gaze from it whenever Everton cross my path. Thankfully, that only tends to be twice a season, unless one of the domestic cups throws these old rivals together.
Angry Birds make it hard to take a 125-year rivalry as seriously as it should be taken.
Away from all things Liverpool, I don't watch much in the way of English football.
There are myriad of reasons for this.
I have three children under the age of 11. We own an Xbox. I largely get nowhere near the TV.
At points of time when Liverpool have been mostly dragging their feet—for recent examples, think 2009-2013 and 2014-2016-ish—then I've had no appetite to watch other Premier League games, whether the TV has been available or not.
I tend to seek my extracurricular football from the Bundesliga, Serie A or La Liga. That sense of detachment is the balance to the over-attachment to Liverpool.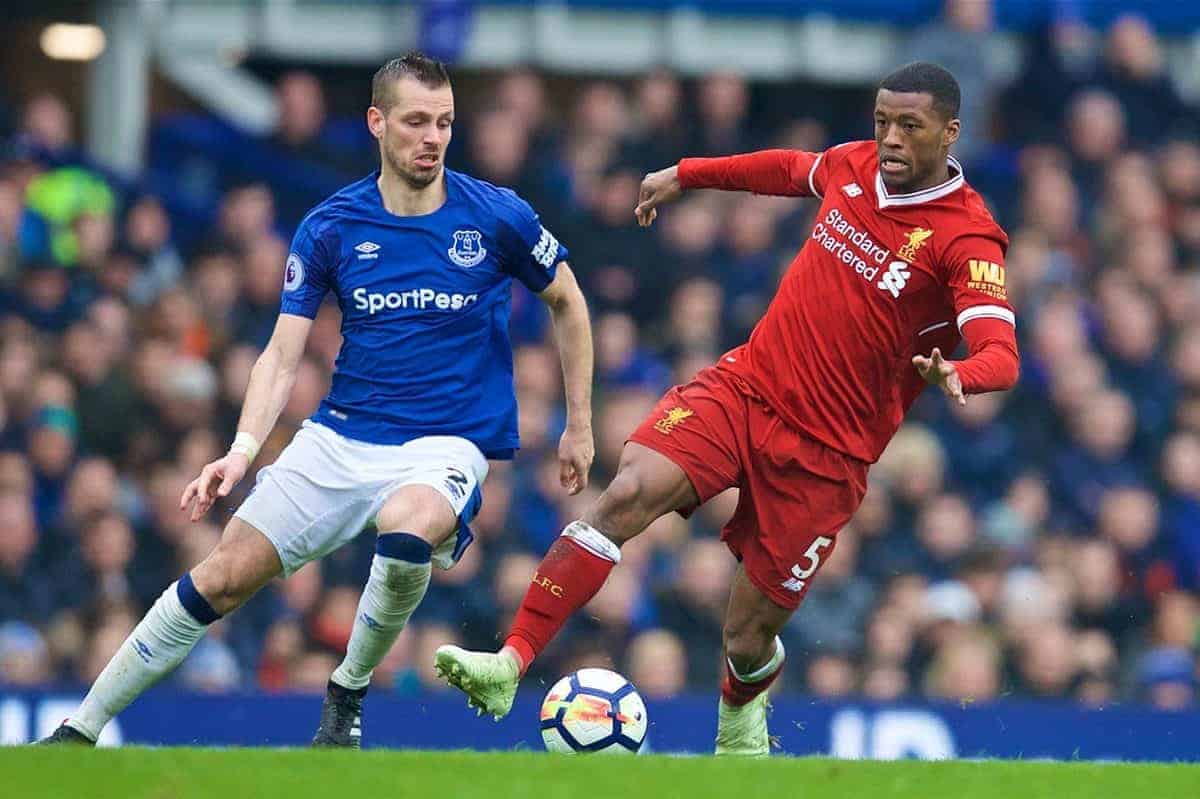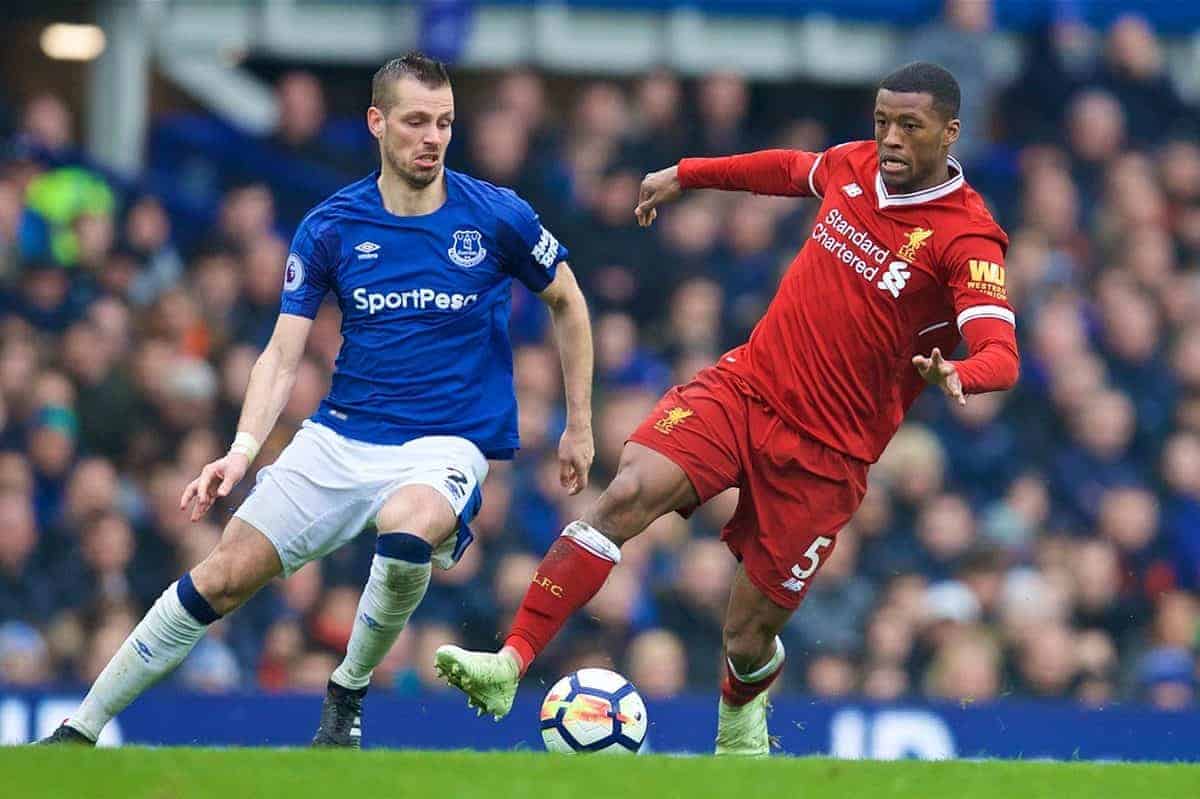 I can see however that Everton are in a weird place.
They've had teams with far less talent at their disposal than the current one, but they've never been managed by Fred Flinstone before.
The Allardyce era might actually scare them back into being brave, as they partially were when they employed Roberto Martinez.
You know it's been a weird derby day when the Blues aren't celebrating a point as if they've just won the league. The resignation in the air could be cut with a spoon.
Next Up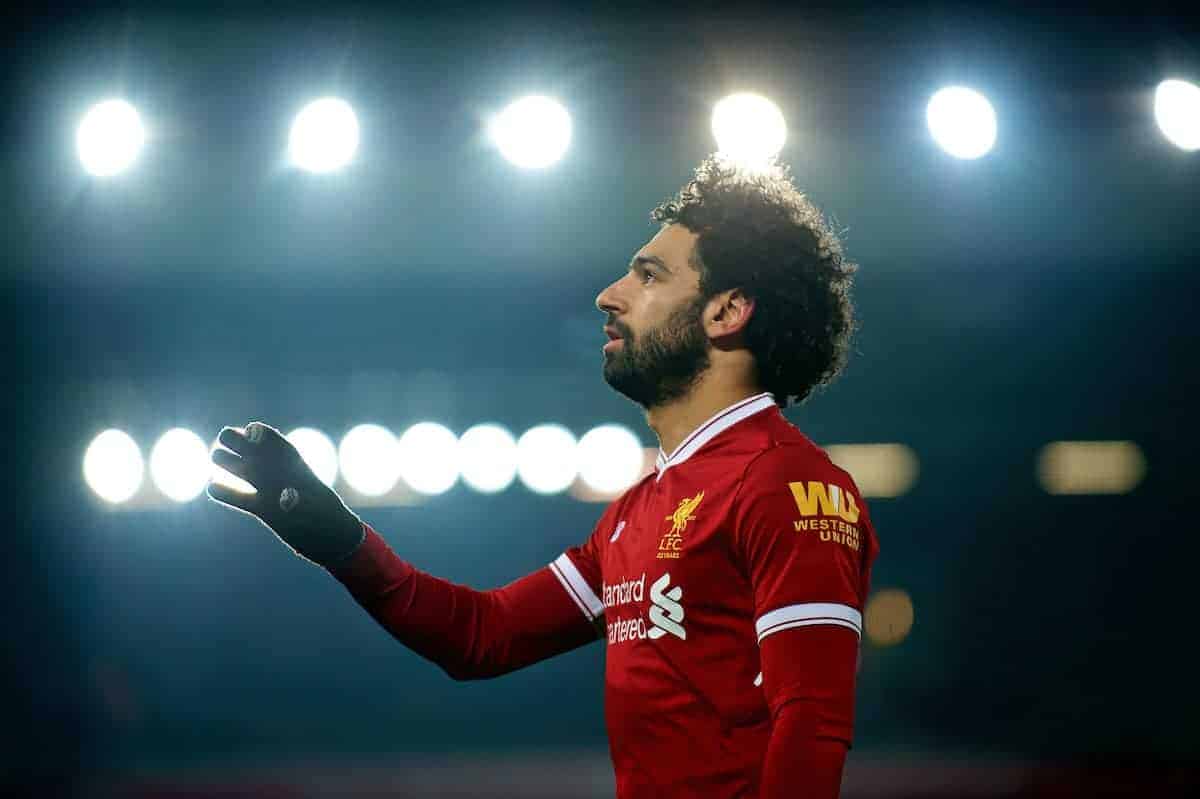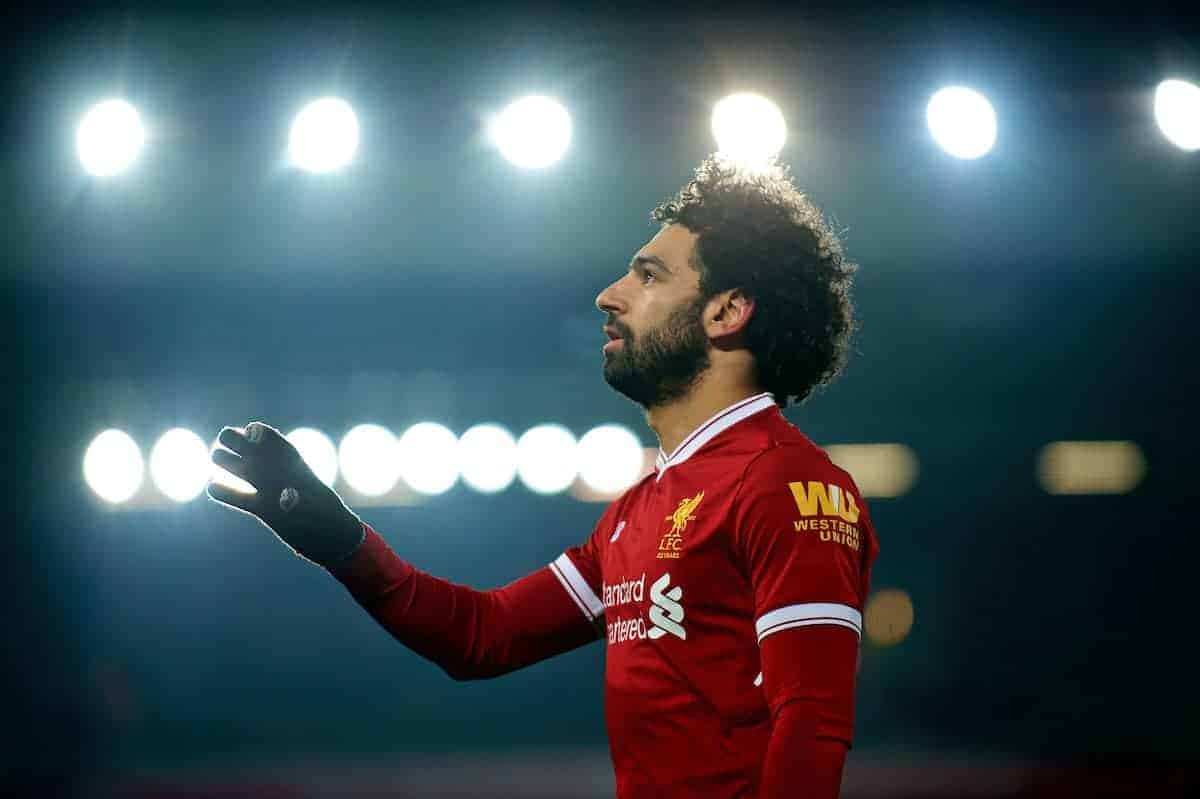 We all know what's next up.
The big question is: do we go into that game with, or without Mohamed Salah?
Beyond that—maybe Andy Robertson aside, as he also sat it out at Goodison—the rest of the team will pick itself on Tuesday evening.
Does the formation though?
If there is no Salah, then I'd back us to go 3-5-2, or 3-4-3, and maybe Goodison will prove to have been an experiment of sorts, with a knock-on effect to our trip to Eastlands.
The games against City have absorbed all sound and light over the last few weeks, to the point that they marginalised derby day, in a way it simply isn't used to.
It's difficult to focus on anything other than Tuesday.
Off the top of your head, without checking first…who do we play next weekend?