Liverpool face Real Madrid in the Champions League final and there's plenty of history between the two sides; here are all the best stats ahead of the match.
Reds vs. Real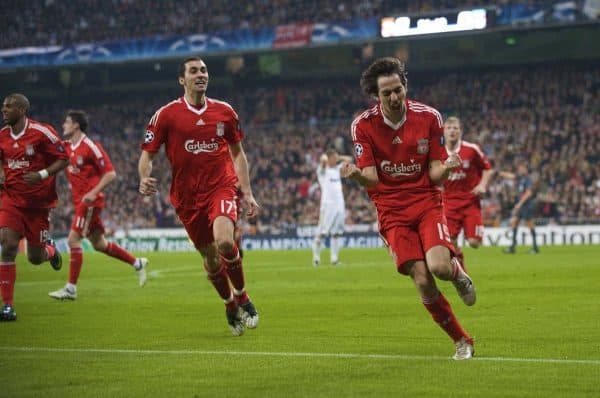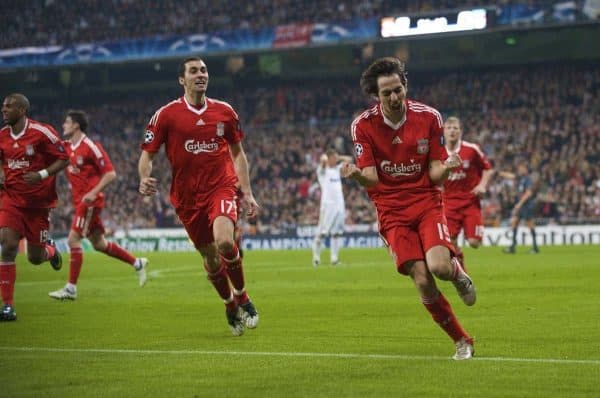 This is the first season since 1981 that last four of this competition was represented by a team from each of England, Germany, Italy and Spain.
That year Liverpool lifted the trophy defeating Real Madrid in the final thanks to Alan Kennedy's goal in Paris.
That is the last time Real Madrid lost in a final of this competition. They have lifted the trophy six times since.
The last time Liverpool were beaten for a second successive game in Europe came in 2014 when they lost to Real Madrid.
Jurgen Klopp has faced Real Madrid six times during his career, all with Borussia Dortmund and all in the Champions League, winning three and losing two with one draw.
Madrid's heaviest Champions League defeat away from the Bernabeu remains their 4-0 loss at Anfield in 2009.
They say there will be goals…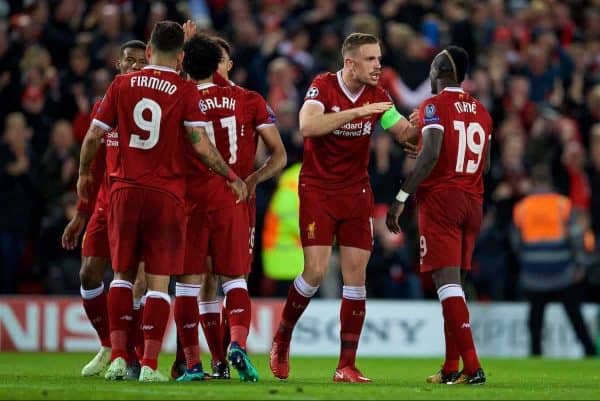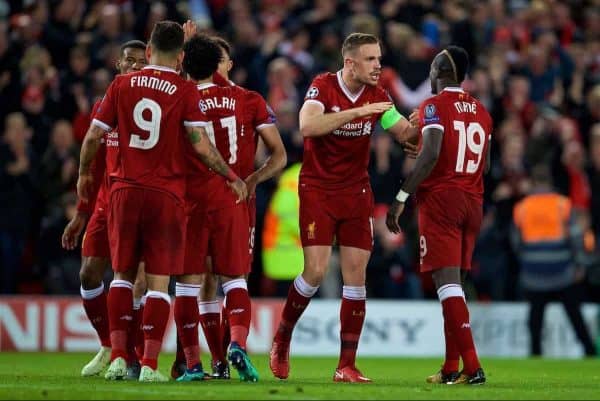 The two teams face each other this evening having scored a combined total of 279 goals this season: Liverpool 134 and Real 145.
Mohamed Salah has scored 44 goals for Liverpool this season—the same total that Cristiano Ronaldo has netted for Madrid.
The two met as recently as March when Portugal defeated Egypt 2-1 in a friendly in Zurich. Ronaldo scored twice in stoppage time after Salah had given his country the lead.
In the last 26 games that Sadio Mane, Roberto Firmino and Salah have all started for Liverpool they have scored 57 goals between them.
The Reds are the first side in Champions League history to have three players who have scored eight or more goals in a single season.
Sergio Ramos is the only defender to score in two Champions League finals having scored in both clashes with Atletico Madrid in 2014 and 2016.
Spanish dominance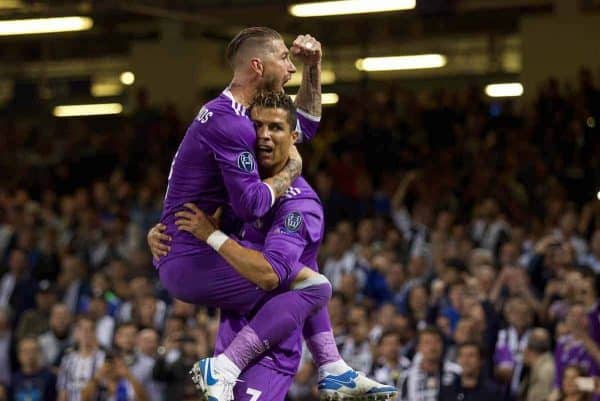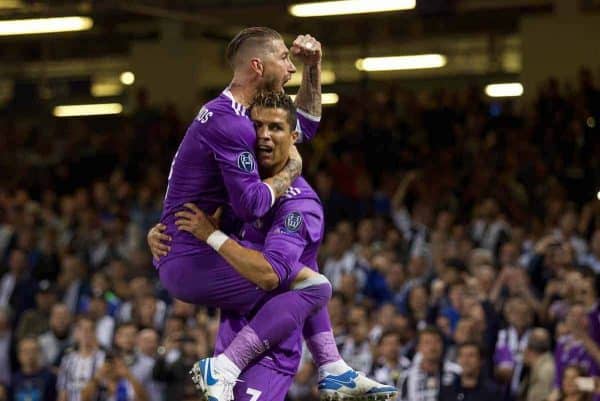 This will be the fifth time an English team has played a Spanish team in the final of the European Cup/Champions League and only one has won: Liverpool overcoming Real Madrid in 1981.
Of all Spanish clubs only Real Madrid (12 times) and Barcelona (five) have won the European Cup.
Victory in Kiev would see Real become the fourth team to lift the trophy in three successive seasons and the first to do it twice.
Spanish teams have won 12 of the last 18 European finals following Atletico Madrid's Europa League victory over Marseille earlier this month.
Not since Bayern Munich beat Valencia on penalties in 2001 has a Spanish team lost a major European final to a non-Spanish club.
In the last 17 years the score reads: Spain 13, Rest of Europe 0.
Cristiano Ronaldo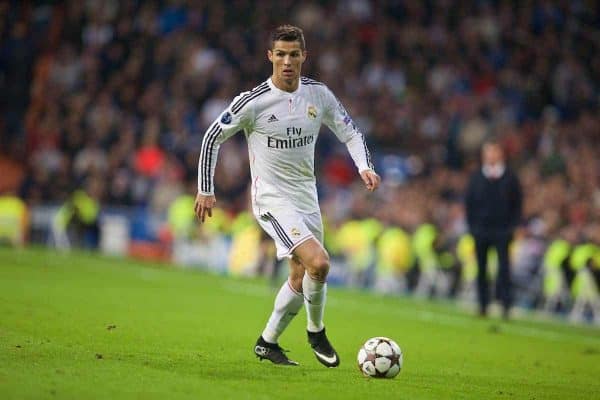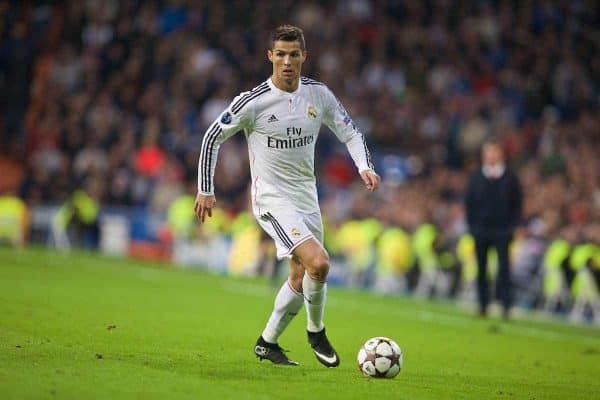 Cristiano Ronaldo is the only player ever to score in three Champions League finals, doing so in 2008 for Manchester United and in 2014 and last year for Real.
He has scored three times in 11 appearances against Liverpool with Manchester United and Real Madrid, winning seven and losing three.
No outfield player has made more appearances in this competition than Ronaldo, who is in line to play his 153rd Champions League game.
Ronaldo is the only player to play in all 12 of Madrid's matches to the final. He has scored 25 goals in his last 17 Champions League games.
European Royalty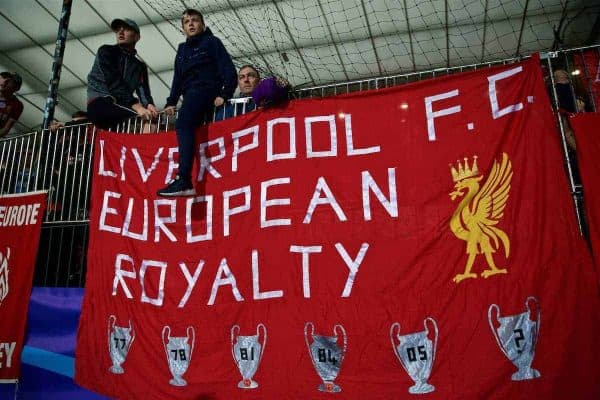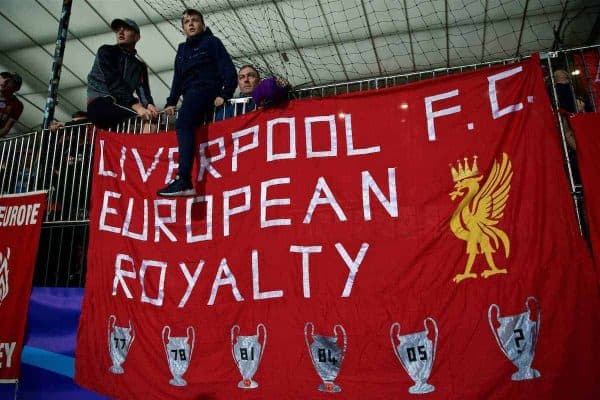 This is Madrid's 31st UEFA final. That tally is made up of 15 European Cup appearances, two each in the UEFA Cup and Cup Winners Cup, six in the Super Cup and five in the European/South American Cup.
By the same criteria it will be Liverpool's 20th: seven in this competition, four in UEFA Cup, a single Cup Winners' Cup appearance, five in the Super Cup and two in the World Club Championship.
Real's season began with a final success over an English club—they defeated Manchester United 2-1 in the Super Cup in Skopje in August.
Real Madrid have faced English sides 37 times in this competition, recording 15 victories, 11 defeats and 11 draws.
Odds and Ends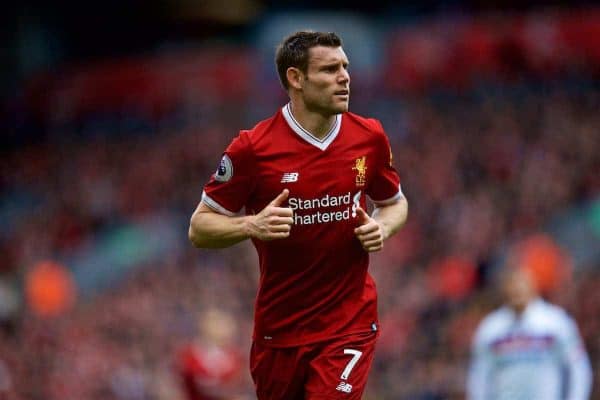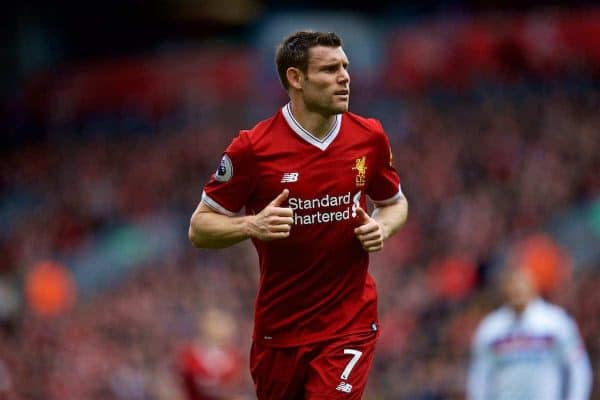 Gareth Bale once scored for and against Liverpool in a game while playing for Tottenham in November 2012.
Zinedine Zidane could become the first man to coach three European Cup winners in successive years, having become the first last year to win the trophy in two consecutive seasons.
The Frenchman took over the Real hot-seat from Rafa Benitez in January 2016. He has never lost a Champions League knockout tie since his appointment, winning nine two-legged ties and two finals.
James Milner leads the way in this season's competitions with assists, on nine, with team-mate Firmino on eight.