Injured for much of the run-in, Emre Can could well have played his last match for Liverpool—but could a surprise return in Kiev prove a glorious swansong?
The last two months have been frustrating for the midfielder, no doubt.
But that's a mere replication of what he has perhaps given Liverpool supporters throughout his time at the club.
Ever-divisive, fans seem to either love or loathe the German, heralding him as a Gerrard Mk. II or shrugging and asking exactly what is it that he's good at?
Pretty much everything, is the real answer…but not often enough. Not every week, and not even every season of his four campaigns on Merseyside.
That spell in England appears set to come to an end, out of contract and seemingly far from agreeing an extension with the Reds, and with Juventus among those calling loudest.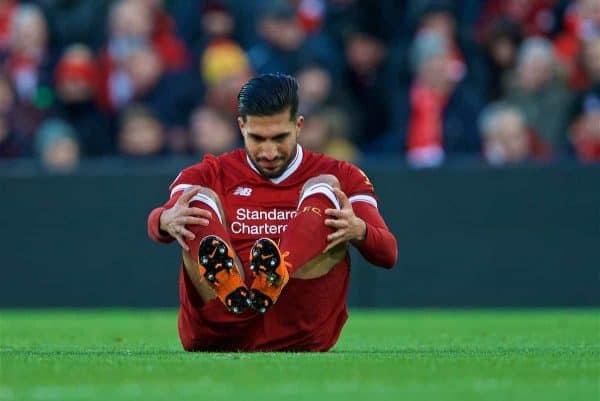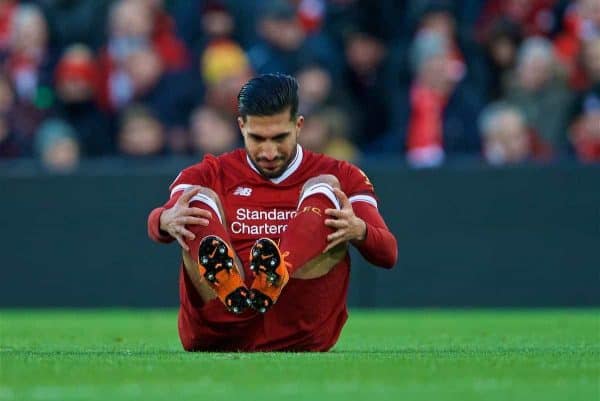 Injured since Watford, mid-March, Can's Anfield exit would have been a polar opposite to how he signed off almost precisely one year previous: a spectacular overhead goal of the season against, ironically, Watford.
But that's Can: brilliant, then absent. Dominant, then anonymous.
And even now, barely a week before a Champions League final and with Jurgen Klopp's midfield options thin on the ground, Can continues to divide opinion.
He's back in training, back with the first team. Having missed the epic wins over Man City and Roma, the No. 23 has an outside shot at being fit for inclusion for the final itself—and some decry they don't want him involved.
Commitment issues aside, this is clearly arrant nonsense.
The Reds' central options are non-existent and the only other potential addition is Adam Lallana, similarly returning to fitness but having played far less this term than Can.
Simply put, Liverpool have no choice: if both are fit, they go in the squad.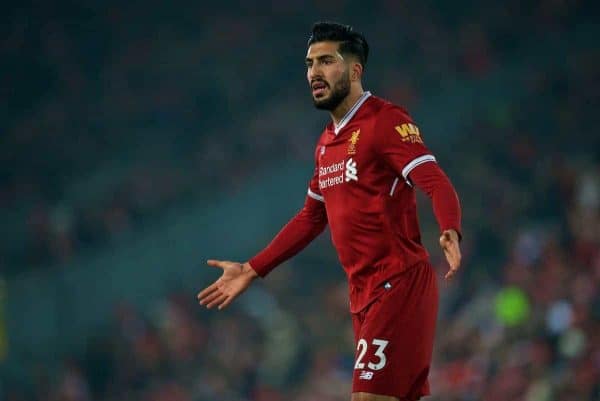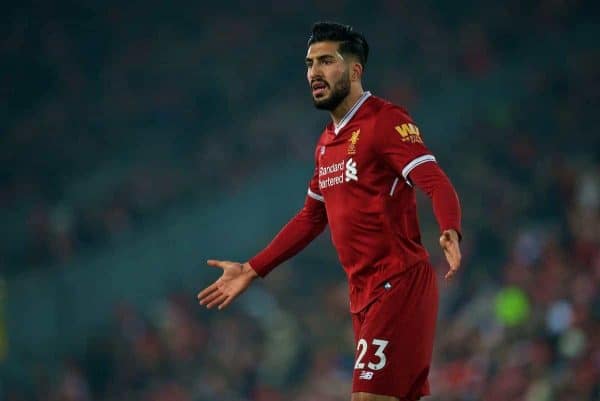 And for Can, it's an extraordinary, unlikely opportunity to go from disinterested summer sale to potential hero, leaving at the highest possible point, an iconic exit on par with those remembered throughout Anfield history.
Even if fit, Can won't—shouldn't—start.
But off the bench, he provides tactical cohesion more rounded than perhaps any other at the disposal of Klopp, perhaps with the exception of Gini Wijnaldum.
Needing more offensive power? Can can provide it. Defensive steel? He's more than adept. A creative outlet, a passer from deep? Aerial prowess, full-back cover, an extra centre-back for any reason?
He ticks every box.
Regardless of the scoreline, Can would be a go-to option off the bench for the boss, and one he would likely be prepared to use far earlier than he has turned to the likes of Dom Solanke, Alberto Moreno or Ragnar Klavan recently.
It's fanciful to suggest Can's first (and only) game back would lead him to come on, belt home a winner and dance off into the sunset, trophy in hand…and yet, it wouldn't be the first time.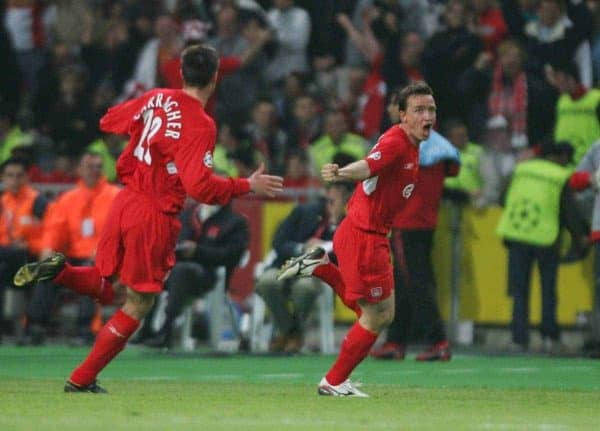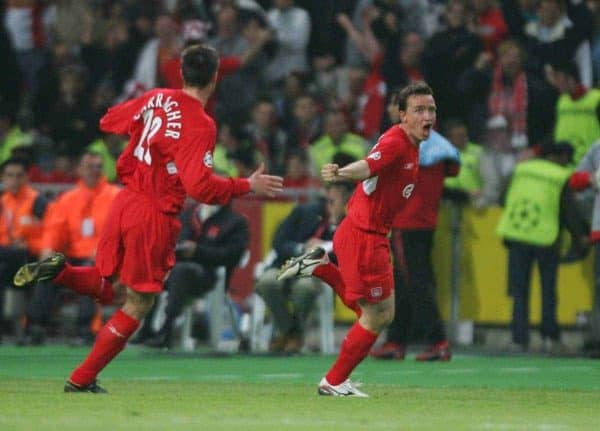 Rewind the clock to 2005, and that's exactly what Vladimir Smicer managed.
The parallels are obvious: a much-heralded player, who split opinion through versatility, a lack of consistency and too many injuries.
Yet it was Smicer who provided a dagger in a time of need in Istanbul, and his final touch of the ball for the Reds was a penalty, scored, in the shoot-out.
And, of course, all that came off the bench.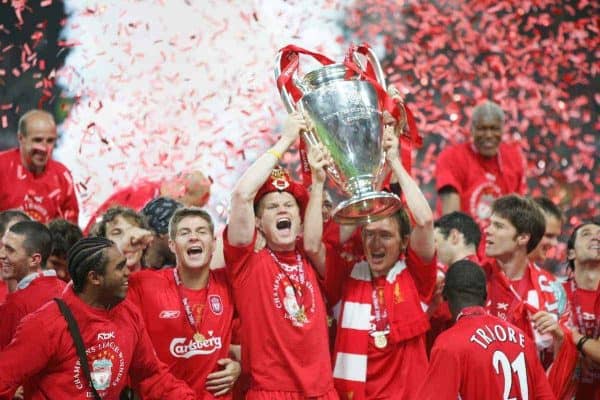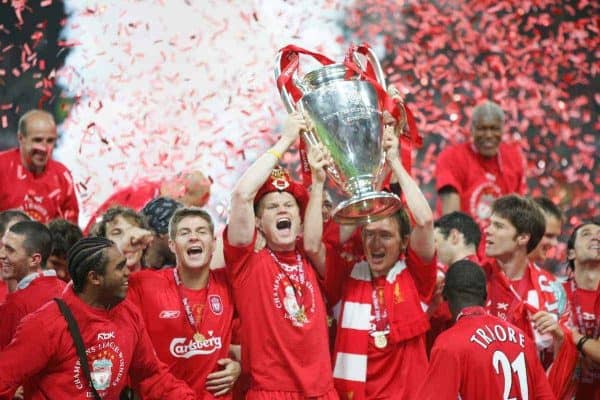 Smicer, a gifted but erratic attacker who might otherwise have faded into the rarely recalled past alongside the likes of Mark Walters, Jermaine Pennant or Oyvind Leonhardsen, instead wrote his name into folklore.
Even before that, way back in 1977, Kevin Keegan had already announced he was off at the end of the season—a campaign in which his last match was the European Cup final.
Keegan won a penalty late on to help seal the 3-1 win, sending the Reds to lift their first-ever European Cup.
A mere 41 years later, it's Emre Can who is hoping to repeat such feats and ensure the Reds lift their sixth.
And depart a hero.