Former Liverpool coach Pepijn Lijnders has left his role as manager of NEC Nijmegen, but does that mean an imminent return to Anfield?
Lijdners was an extremely highly thought of member of Jurgen Klopp's coaching staff, having initially moved to Merseyside in 2014, working with Brendan Rodgers.
The 35-year-old departed Liverpool in January, however, after the opportunity to manage Nijmegen in the Eerste Divisie arose.
He failed to earn promotion to the Eredivisie this season via the play-offs, though, after Nijmegen were defeated over two legs by Emmen.
Lijnders has parted ways with immediate effect, with the Dutchman releasing a statement shortly afterwards: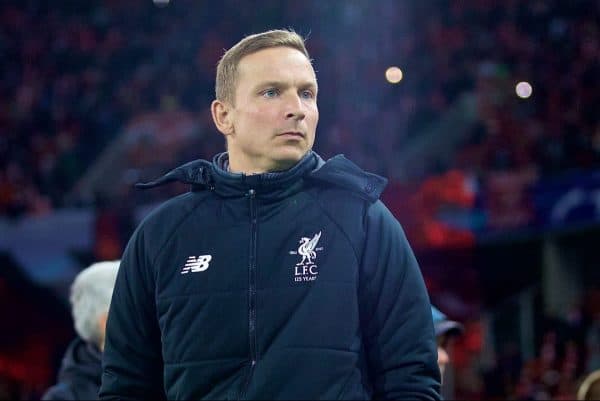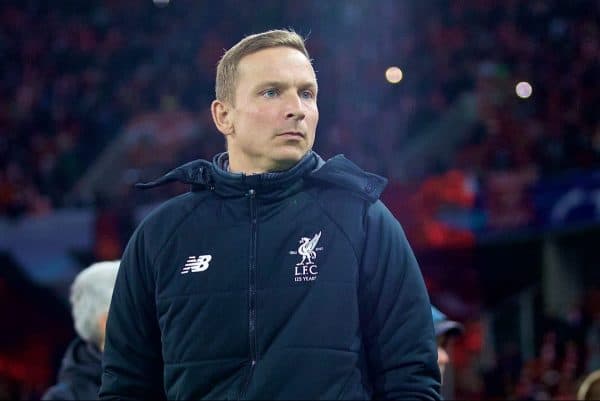 "Firstly, I want to thank my immediate daily staff, they have given everything and were very motivated to bring NEC success.

"Top and foremost professionals who give character to the club from the inside out.

"Secondly, I want to wish the club success, I wanted to build with a lot of drive, to form a new real NEC team but I feel that it is better to step out and open the door for a new coach who has the complete confidence enjoy."
The news has unsurprisingly sparked rumours linking Lijnders with a move back to Liverpool, where he had a very active role among Klopp's staff.
With assistant Zeljko Buvac exiting the club last month for personal reasons – whether he returns next season remains to be seen – it is understandable why some may feel a return for Lijnders is on the cards.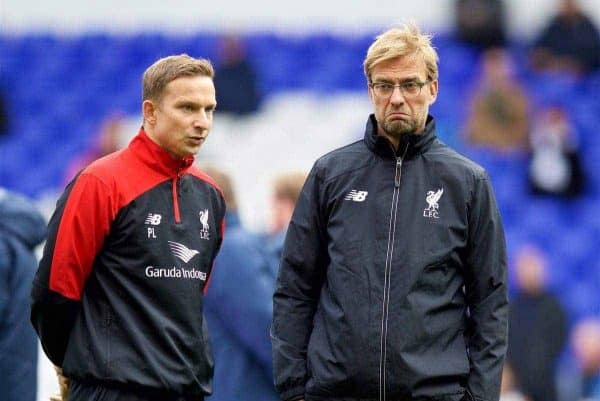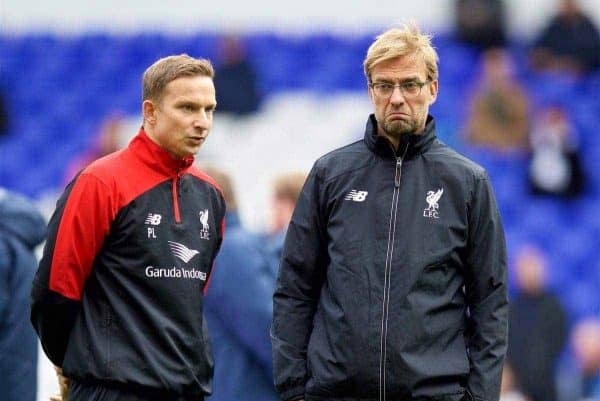 As mentioned, his knowledge of the game, particularly in a tactical sense, was rated very highly by Klopp, and the Reds manager was disappointed to see him leave:
"I am gutted to be losing such a valuable member of our coaching team and such a brilliant person from our group.

[…]

"It is hard to undersell the role Pep played in helping us settle, educating us about football life in England and then contributing ideas to the progress and development of this team.

"He has such a big football brain, but it's his willingness to learn and absorb information and always look to improve and be better as a coach that makes him stand out.

"Of course, one of his biggest legacies at LFC will be the development and integration into the first-team squad of so many young and exciting players.

"The role he played in making us aware of these players and then helping us get the best out of them will have a lasting impact here, beyond him leaving."
The Liverpool Echo claims that it is "not believed his departure is linked with the continued speculation over Zeljko Buvac's future at Anfield," but it certainly does feel coincidental. More may emerge in the coming days.
Lijnders started his coaching career at PSV Eindhoven and Porto, before taking charge of Liverpool's U16s. He was appointed first-team development coach in 2015.