Liverpool are preparing for the final two critical games of the season but there's plenty of news from Thursday regarding the Reds on and off the pitch.
Main headlines
Fekir father throws doubt over talks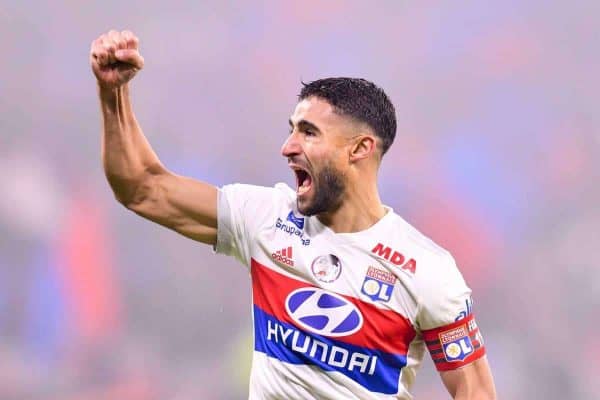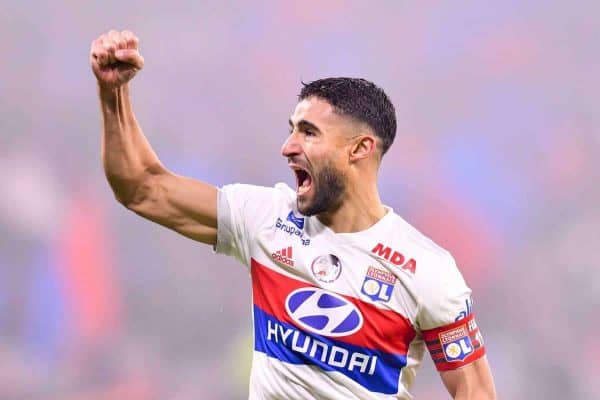 The entire week has been filled with rumours of the Reds going strong for Nabil Fekir this summer—but cold water has been poured on them by the Lyon captain's father.
Fekir had been rumoured to have met Jurgen Klopp to discuss the move, but that has been denied in an interview with Olympique-et-Lyonnais.com.
"I hear there are arrangements, stuff like that—I was surprised.
"I can deny this information right now; it's not true. Otherwise Nabil would have told me right away, we are very close.
"I can guarantee you that he never met him [Klopp]. His dream is to play in the Champions League with his boyhood club."
While the words might not be what fans wanted to hear, they can rest assured that this kind of rebuttal was always likely at some point regardless of genuine interest: the captain is hardly going to allow such talk to distract his supporters and team from the job at hand.
On a more cynical level, there's also the matter of having a strong bargaining hand when it comes to discussing contracts.
Lyon have two matches left to play in Ligue 1 and are second in the table.
Klopp demands focus on 'most important' game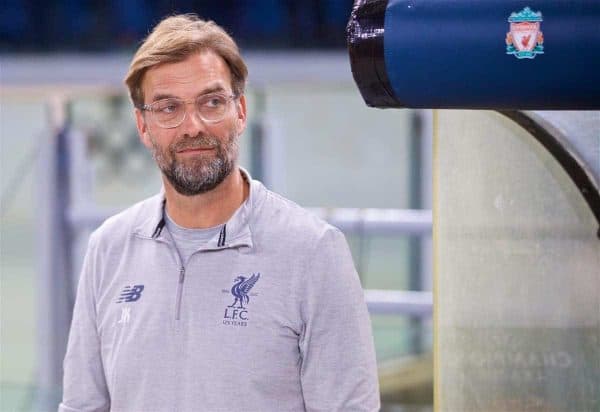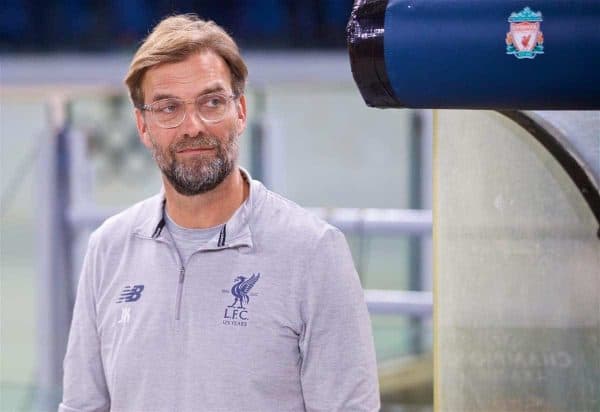 Liverpool fans might be looking forward to the Champions League final—but there's a final league match left to play and Klopp wants it taken care of.
"As long as we are not 100 per cent in the Champions League, this last game is the most important of the season," the boss said to Sky Sports.
"I've said it a few times, all the things we've done so far have built a basis, we have to use the basis. The basis is obviously good because if we win against Brighton we are in the Champions League.
"That's good but there is still a job to do. I have no problem with that. That wasn't because of the Chelsea game, it was all the other games; Tottenham and Everton at home when we dropped points.
"That's the situation but it's no problem to play the game, we have to play it anyway so now we have to win it, that's it."
A win against Brighton would boost the Reds' hopes of finishing third and would guarantee fourth, but even a draw is likely to result in fourth given their superior goal difference to Chelsea.
Lallana back to play his part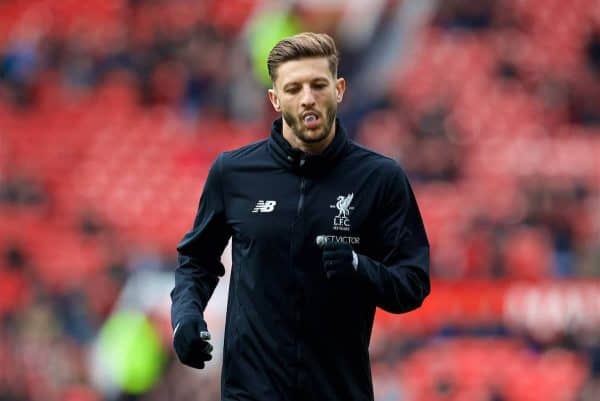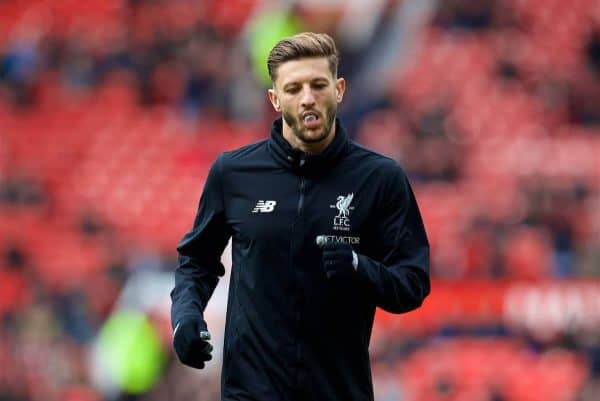 He's missed a huge chunk of the campaign, but Adam Lallana is back in full training and could feature for the Reds on the final day of the Premier League season.
While the England midfielder is still hoping to have enough of a quickfire impact to win himself a World Cup spot, the more important news for the Reds is that they'll have another experienced option for the bench in the Champions League final.
Options for Klopp have been thin on the ground in the centre of the park after injuries to Alex Oxlade-Chamberlain and Emre Can.
Lallana has played just 220 minutes of Premier League action this term, along with one 90-minute appearance in the Champions League.
"Maybe [it's] possible for Brighton for Adam, we have to see," said Klopp, per Reuters.
Release clause debate continues Can stand-off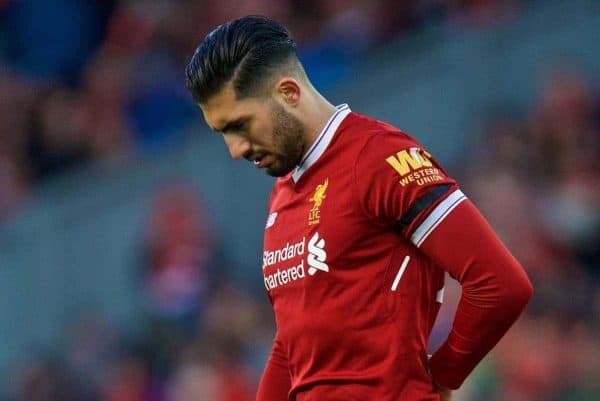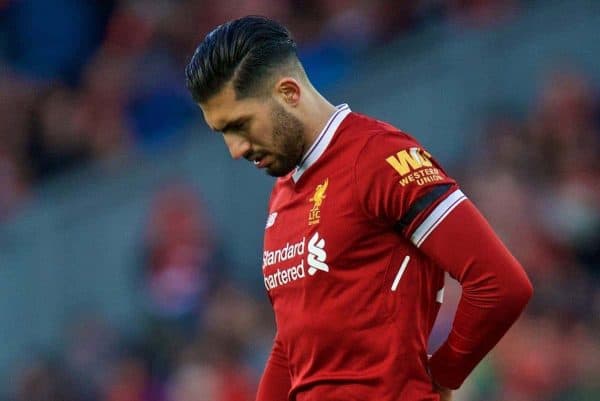 Emre Can is approaching the final weeks of his Liverpool contract and there appears to be no likelihood of the two parties coming to an agreement.
The Mirror have reported an update on the situation—but in truth it's the same issue as has been prevalent throughout the talks, with Can wanting a release clause included in his contract and Liverpool refusing.
While Can is sidelined with a back injury and looks set to end his Anfield career on a significant negative note—missing the Champions League final—the Reds are standing firm over his future.
Klopp has habitually said there's still a possibility of Can renewing, but the German midfielder is known to have options from the likes of Juventus and Bayern Munich.
He has very likely played his last game wearing the No. 23.
Oxlade-Chamberlain on the road to recovery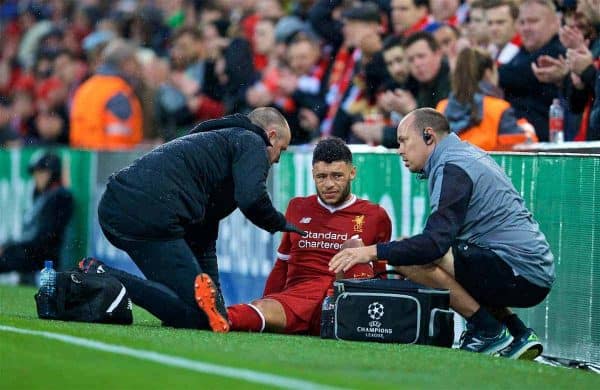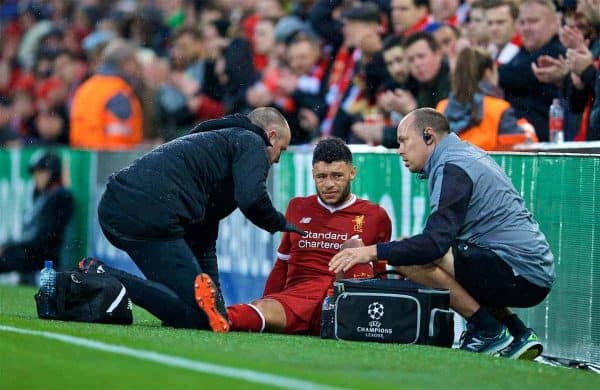 Finally, a positive note to end on as Alex Oxlade-Chamberlain posted an update on his recovery from a knee injury.
The midfielder required surgery after being hurt in a tackle against AS Roma at Anfield, meaning he'll miss the rest of the season and the World Cup.
However he has announced on Twitter that his surgery was a success and that the road to regaining full fitness has begun.
After a largely impressive first season on Merseyside it was a devastating way for him to end the campaign—but he's set to play an important role in the future.
Watching the boys in Rome last week taking us one step closer to something very special. Knee surgery was a success and the hard work has already begun ?? pic.twitter.com/uku0Ico18F

— Alex Ox-Chamberlain (@Alex_OxChambo) May 10, 2018