Liverpool moved swiftly to secure the services of 24-year-old Brazilian Fabinho from Monaco, as Jurgen Klopp's midfield overhaul takes shape.
Fabinho fills a hole which has existed in the Liverpool squad for a long time. The age-old suggestion that "Liverpool need a defensive midfielder" can now finally be put to rest.
Fabinho is that defensive midfielder, but he's also much more.
He began life as a right-back, and could easily have been one of the best right-backs in the world had he continued in the position, but Monaco manager Leonardo Jardim saw the opportunity to introduce Fabinho's traits into his midfield, and neither have looked back since.
His positional development and natural ability in the middle of the park mean he is now a midfielder who can fill in at right-back, rather than a full-back doing a job in midfield.
Maybe he's a blueprint for Trent Alexander-Arnold to follow.
He originally formed an effective partnership with Tiemoue Bakayoko, now at Chelsea, and Liverpool may have got the better of the two who were both highly rated at the end of the 2016/17 season.
Fabinho stuck around in Monaco for another year, managing to score eight goals, five of which were penalties (another string to his bow), and managing three assists.
This time around, in the 2017/18 season, he was playing with Joao Moutinho rather than Bakayoko, but whether he was with the box-to-box Frenchman in a 4-2-4, or the Portuguese creator in a 4-2-3-1, Fabinho provided the defensive insurance.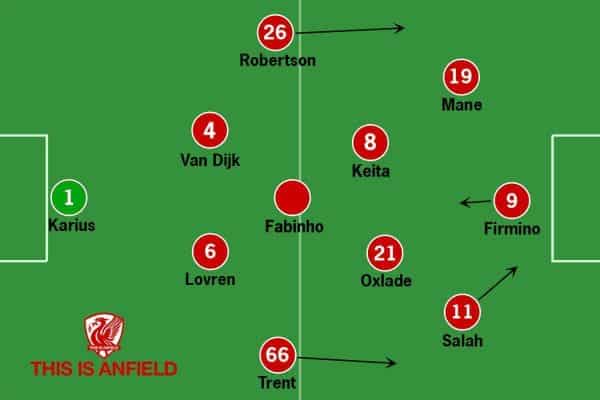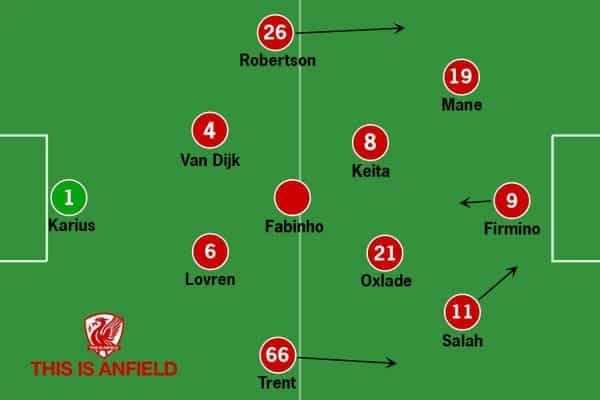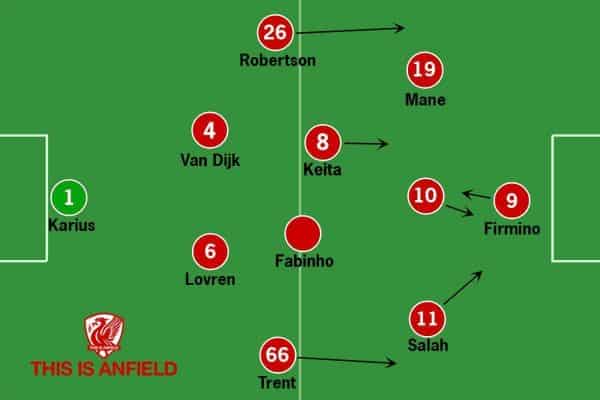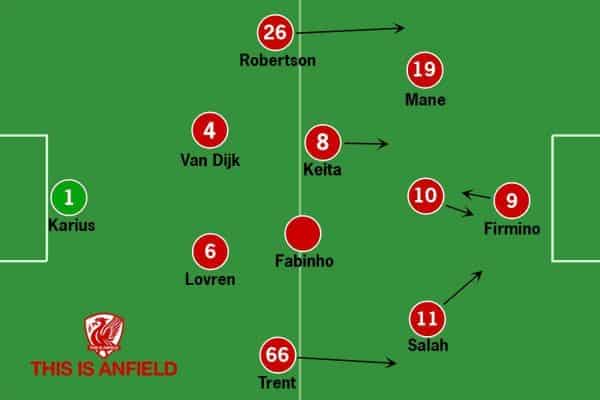 He's used to covering for attacking full-backs, and has a good reading of the game. He averaged 3.4 tackles per game last season—the highest in the Monaco team—but these duels are as much interceptions as they are tackles, as he reads the pass then engages with the player who receives it.
This means he should be ideal for the pressing game as those in front of him close down high up the pitch, and he reads the play, picking up scraps in front of the defence.
Can Compare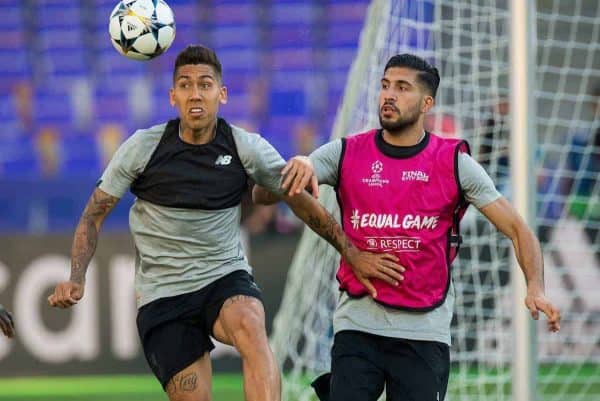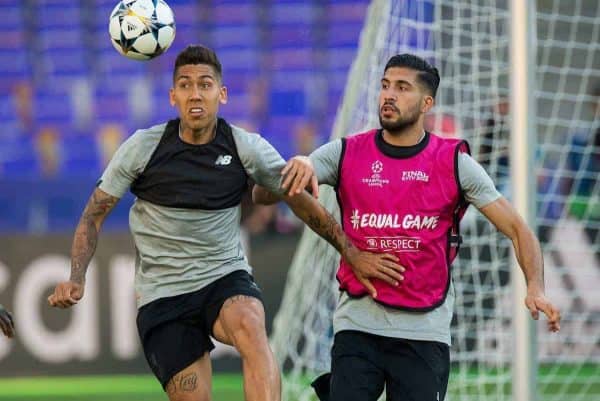 The Brazilian's arrival softens the blow of Emre Can's imminent departure.
The new arrival should at least be on Can's level, and if he can reach the standards he has during periods of his Monaco career, he could even be an upgrade.
Specialising in the deep role, he also seems to be a better fit, and should work well with midfielders around or in front of him such as Naby Keita, Georginio Wijnaldum and Alex Oxlade-Chamberlain—allowing them all more freedom to attack.
Any worries that the club appeared too focused on the attacking and creative side of their midfield are now allayed, and at 6'2″ he'll provide some much-needed height to the side.
This isn't to say Fabinho doesn't pose an attacking threat from deep, and he will occasionally drive forward with the ball from the back as Can occasionally did.
He could surprise a few with his dribbling skill and occasional late arrivals into the box to score.
His previous life as a right-back should also mean he is able to play more advanced midfield positions if needed, especially those wider, shuttling central midfield roles which offer support to the full-back while also advancing towards the edge of the opposition box.
Concerns?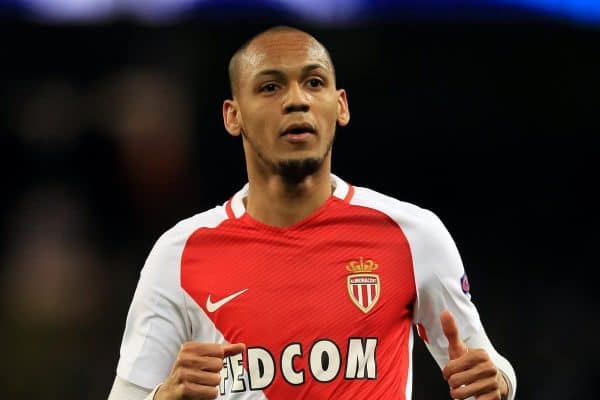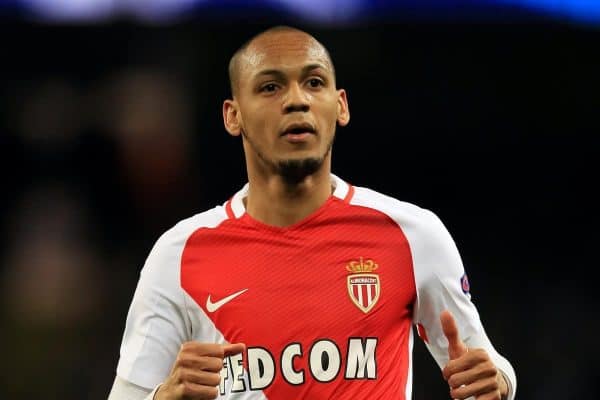 This transfer is about as nailed on as you can get in this position, and in terms of its timing, swiftness and the profile of the player, it is one of the most impressive moves Liverpool have made in the transfer market.
However, there are always a couple of doubts when a player switches leagues, and any weaknesses will soon be spotted by the club's global fanbase.
Can, for example, was an excellent player, but even he came in for criticism for being supposedly too slow on the ball and off it, even though it wasn't really the case.
The same accusations may get levelled at Fabinho, and he's not quite the 90-percent passer you need at the base of a midfield (he completed 86 percent of his attempts last season) though he should easily become that once he settles into Liverpool's system.
Fabinho will look to avoid the type of inconsistent start made by former team-mate Bakayoko, who moved to Chelsea and is yet to convince.
Ligue 1 to Premier League is a step up, but the French league is, in theory, a good warmup division for the English league.
However, good players should be able to shine regardless of where they're from and where they're moving to, as long as they fit the system, and Fabinho is a very good, tactically versatile player.
View from the Klopp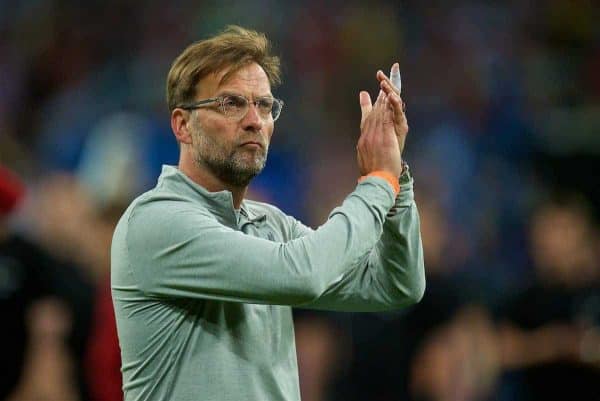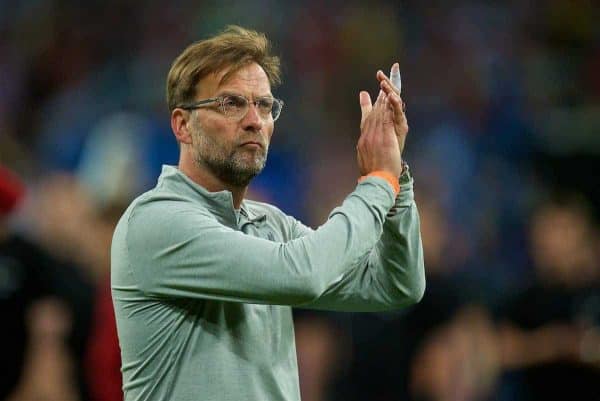 "We have signed a fantastic player, but someone who is an equally fantastic person," Klopp told LiverpoolFC.com.
"He is tactically very strong and football smart. I think he improves our squad and there aren't that many players you can say that about in this moment, because the quality we have already is so high.
"He has ability and mentality to play at the highest level in a number of positions. He can play '6', '8' and '2'. This is cool.
"I like that he is young yet experienced also, with a high number of games at a club that compete to win."
Fabinho has the experience of winning a league title—something few in the Liverpool squad can boast—and has played in Champions League semi-finals for Monaco.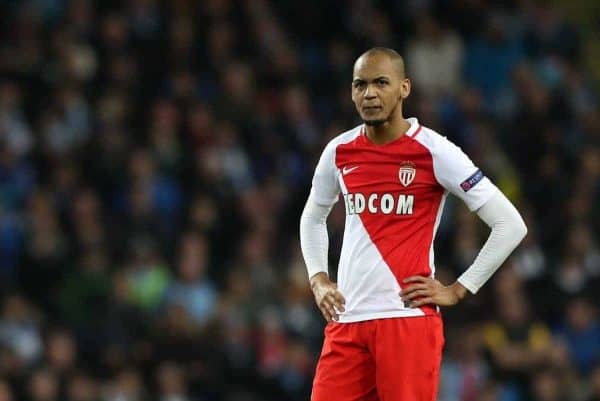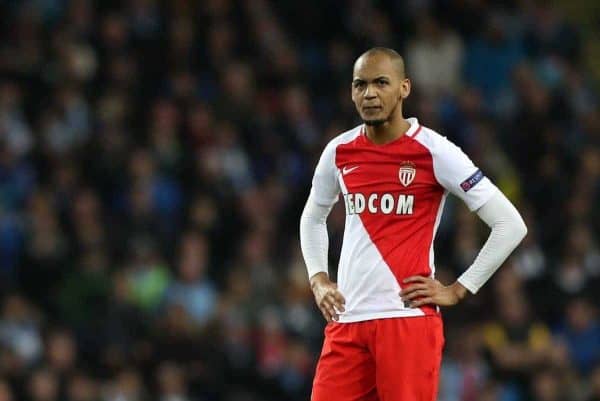 He was part of the team which defeated Man City in the round of 16 in 2017, and he was on the scoresheet in the 3-1 victory in the home leg.
With the mentality comes a presence, and he's another player signed by Michael Edwards and his recruitment team who fits a mental profile as well as a technical one. He's also very consistent in a physical sense.
It's a signing which ticks all the boxes, and though no deal is ever 100 percent certain to come off, this one is about as close as you can get.