Jurgen Klopp says being in charge of Liverpool is "a f***ing sensation," and has outlined exactly why he chose the Reds initially.
It is still less than three years since Klopp took over from Brendan Rodgers, but he has led Liverpool to two European finals in that time.
Saturday's Champions League final is comfortably the biggest match of his tenure to date, with Real Madrid standing between the Reds and a truly special achievement.
In the latest extract from an interview between Klopp and Liverpool legend Robbie Fowler, serialised by the Mirror, the German admits he didn't have great prospects away from football as a youngster.
"I do what I love, I really do what I love and that's the biggest thing," he said.
"When I passed my A-levels, the school head said in front of all the other students: 'I hope you do something in football otherwise I'm not optimistic for you!"
Asked by Fowler how he handled that situation, Klopp brilliantly replied:
"It was really hard. It was really hard in that moment I can tell you. But I sit here today and I can train a club like Liverpool…it still feels like a fucking sensation. It's unbelievable!"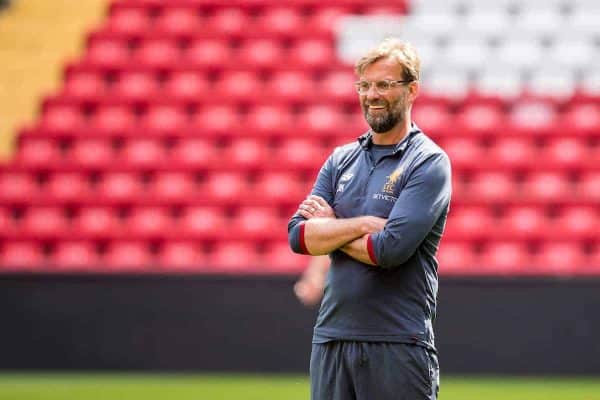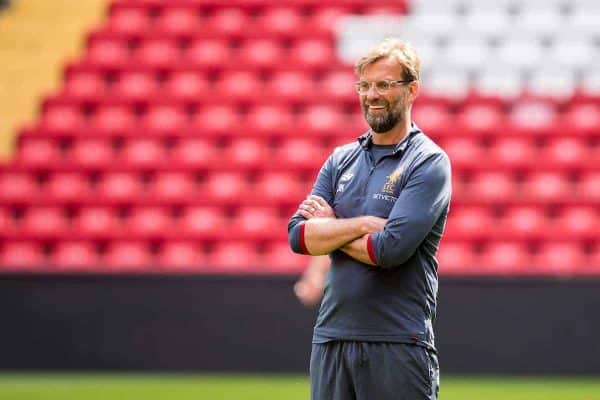 Klopp and Liverpool have felt absolutely made for each other from the second he arrived in October 2015, with his passion, heart and sense of humour all echoing the club's image.
Although planning a one-year break from the game after seven years with Borussia Dortmund, he says the Reds were the one club he couldn't ignore, with the likes of Man United and others all interested:
"I was not ready, I thought it made sense that I had one year off. But I really knew, OK, that is one club that I can not say no to.

"I love the history. I really am a football romantic. I knew I probably can help. They maybe really need me, in this time. I know what I'm good at.

"When they told me about the problems they had I thought 'OK, yeah, I am probably the really right manager for that club'.

"Liverpool is a world-class brand, big, big, big, but in Melwood, you know it Robbie, it is still a family, nothing else, and you can go in and feel that.

"It is a football club. A football club. I had talks with other clubs and they didn't sound like a football club. It sounded like marketing, image, you need to sign this, you need to sign that.

"And I thought wow, that's not the game I love. It's all part of football, but it cannot be the number one, two, three, four, priority.

"First of all please try to improve the game we play. And that's what I am good in. All the rest can happen but it's not so important for me."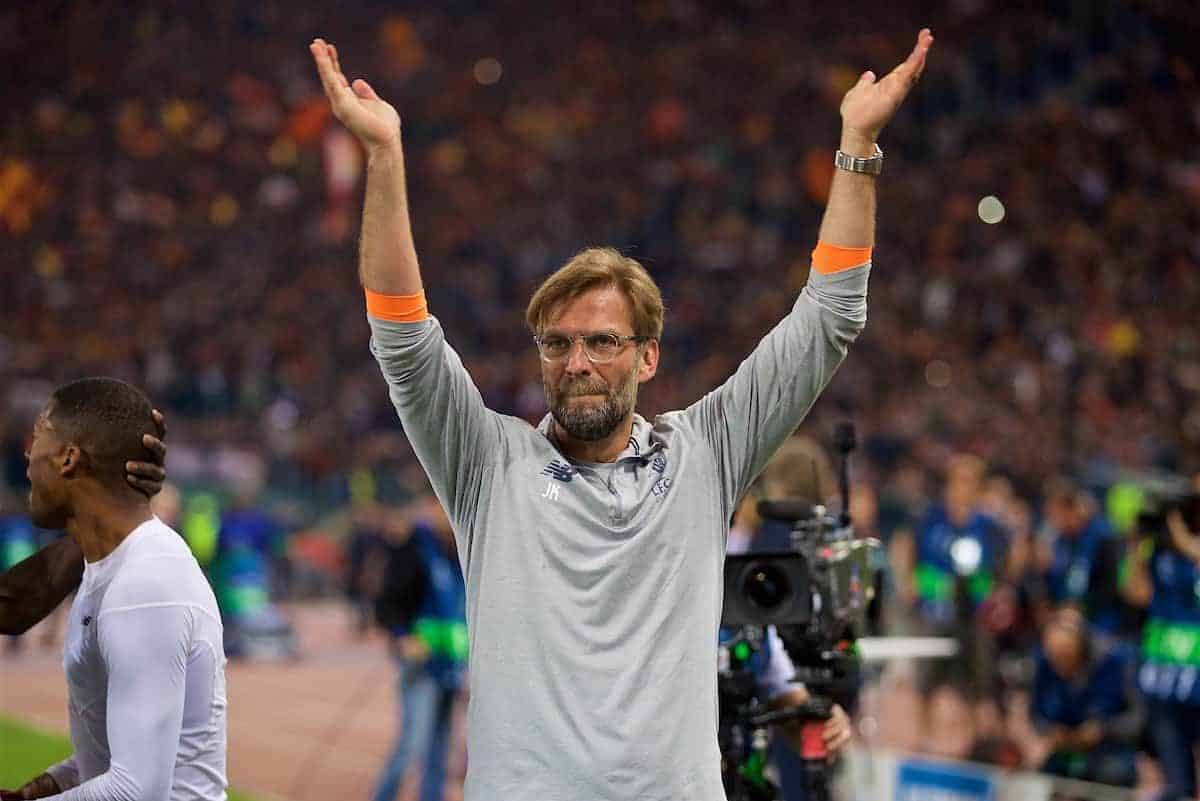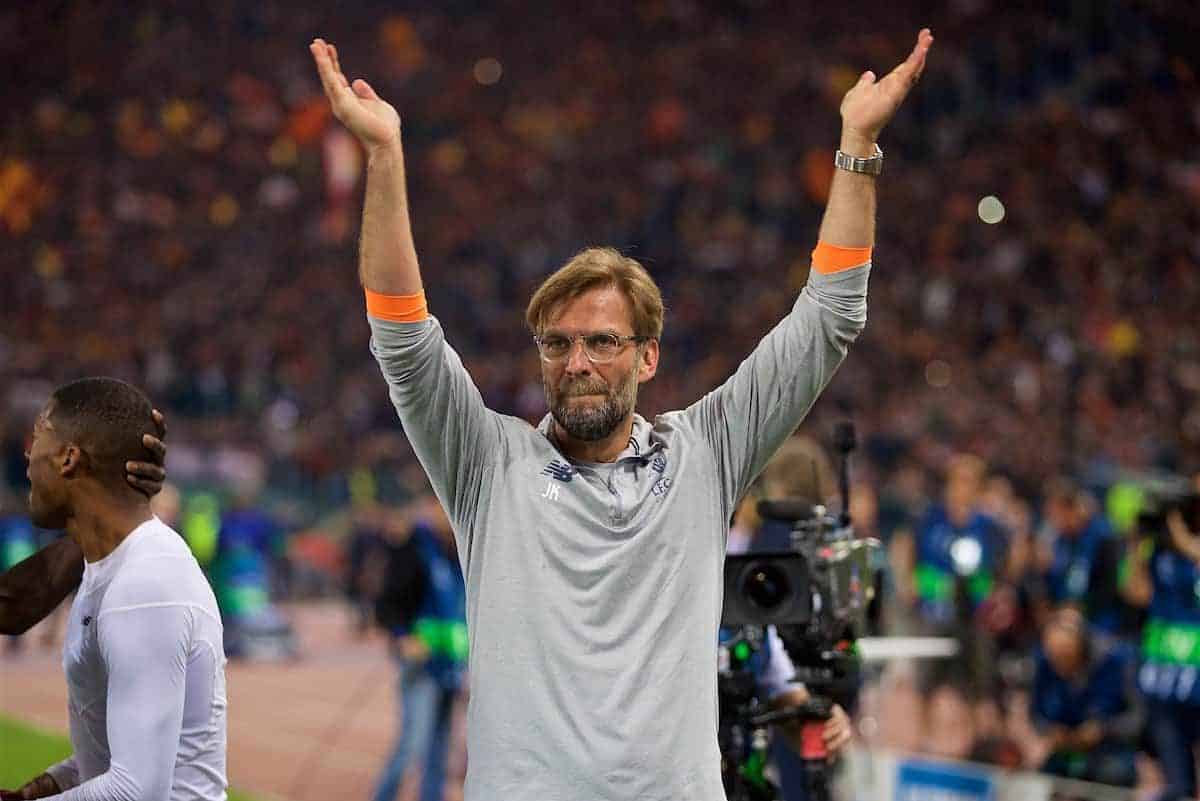 Klopp is doing an outstanding job in the Anfield hot-seat, and there genuinely isn't another manager in world football who feels better suited to the role.
He has got Liverpool playing their best football in 30 years, and to reach the Champions League final in his first season in the competition with the Reds is quite something.
While some past managers have stalled very quickly after seasons of success—Rodgers, in particular—the feeling is this is just the beginning under Klopp.
Something special is being built, brick by brick.