Ahead of his trip to Kyiv for the Champions League final, Mike Nevin recalls a less-heralded tale of Liverpool's success in the Liverpool Senior Cup.
I'm excited, nervous and delirious with anticipation, along with thousands and thousands from Europe; from Liverpool and way beyond, perhaps indeed from Paris down to Turkey, and now across to Kyiv, Ukraine.
This piece isn't just about the Champions League. Instead it's also about the lesser-heralded Liverpool Senior Cup.
I've taken a while to get cracking on this tale. But now I need a distraction if my football sanity is to remain intact before Wednesday's departure to Warsaw, Poland, en route to our eighth European Cup summit meeting with Real Madrid on Saturday evening.
Before I get to the subject matter of this letter, let's have one more scarf-twirling chorus of Allez, Allez, Allez.
How apt—at least for me—that the inspired lyrics read from Paris down to Turkey.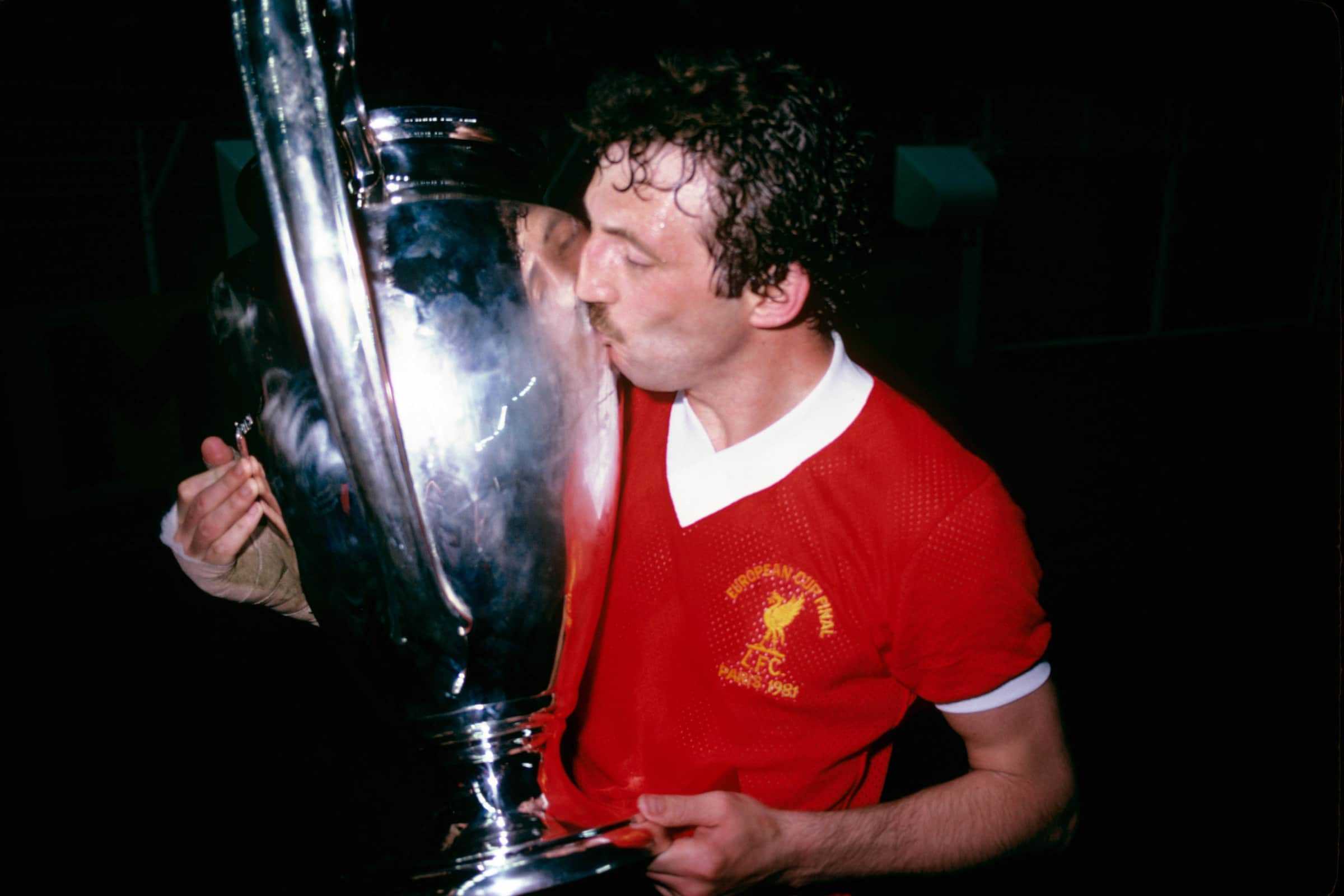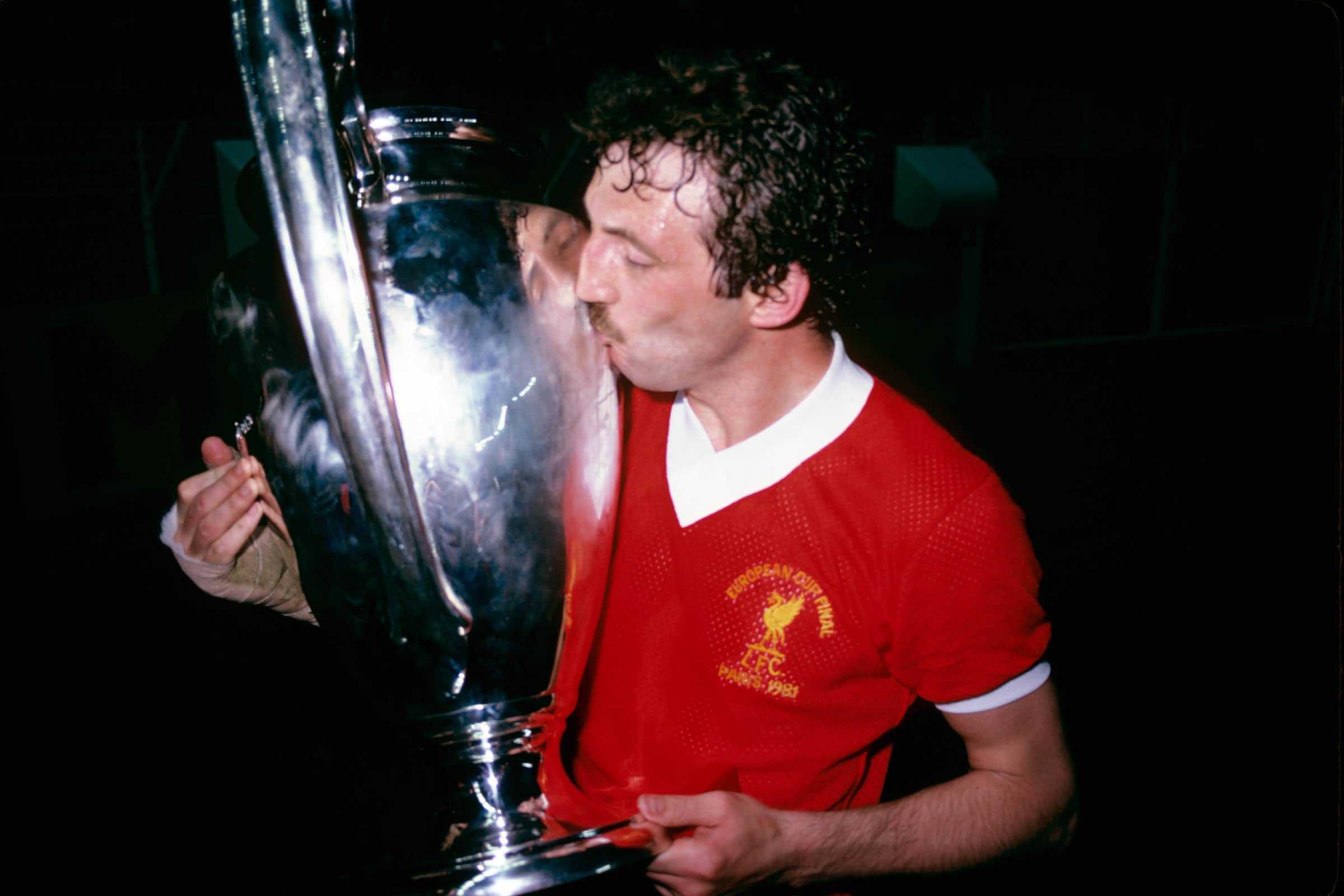 I was too young to visit Roma in 1977 or Wembley in 1978; too inhibited by A-level studies and my parents' fear of Roman menaces to see the Reds complete a Stadio Olimpico brace in 1984.
My payback was my Dad's fulfilled promise to take me to the next European Cup final we reached. That was at Heysel Stadium, Brussels and what happened there is, by anyone decent, lamented still long and hard to this day.
But I was in Paris (Gay Paree to all Liverpool supporters) in 1981, alone, at the tender age of 13, armed with 200 French francs in the hope of getting a ticket to see my first European final.
The more things change, the more they say the same, as the French say. Or in their, romantic tongue, courtesy of critic and novelist Jean-Baptiste Alphonse Karr, "plus ca change, plus c'est la meme chose." Liverpool were afforded just 12,000 Parisian tickets though the numbers of Liverpudlians there more than doubled that paltry allocation.
My bunce of Gallic dough (not garlic bread) wasn't enough to get me inside the Parc des Princes and see Kirkby's Phil Thompson grab the European Cup from the hands of UEFA's Artemio Franchi and raise Old Big Ears aloft on that sultry Paris night.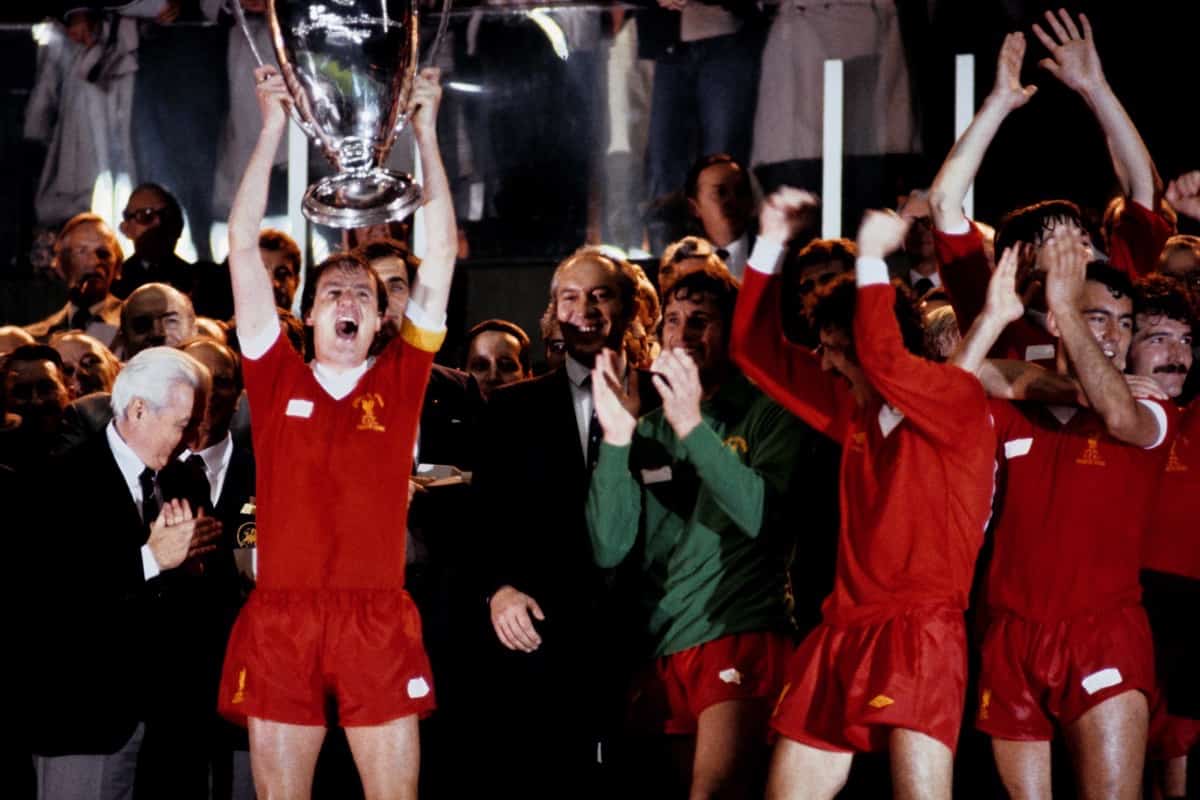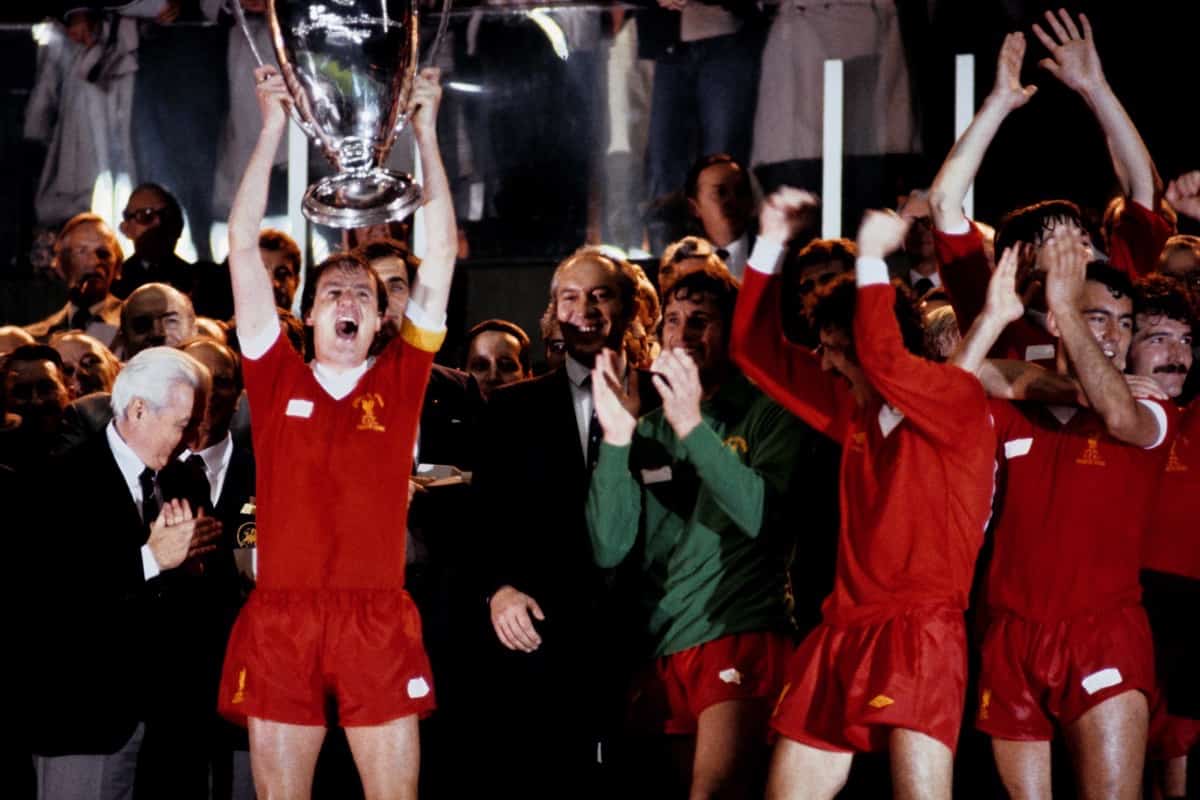 The closest I came to getting hold of the treasured gold-dust was when I tried desperately to persuade two middle-aged Nottingham Forest fans to part with their tickets.
They refused on grounds they wanted to see an English team follow their own 1979 and 1981 Euro Double—actually it had more to do with Brian Clough than them—by seeing the Reds make it five in a row for England.
The fact they delivered my bad news in that appalling East Midlands drawl and called me "ducks" only added insult to emotional injury. Well, fuck England, and fuck Forest. No wonder I hated Cloughie's red bastards.
That said, what a day! I mixed with and was looked after by Liverpool fans twice and triple my age. Scals everywhere—the Huyton Baddies and the Halewood Nasties to name but two of our crews—knew how to include a young lad on his own.
School could swing; I got more education that day than I'd had in three years of French classes back in Crosby. The Madrilenos too, in their white bowler hats, expectant of watching the late, great Laurie Cunningham grace the Paris turf, also looked out for me.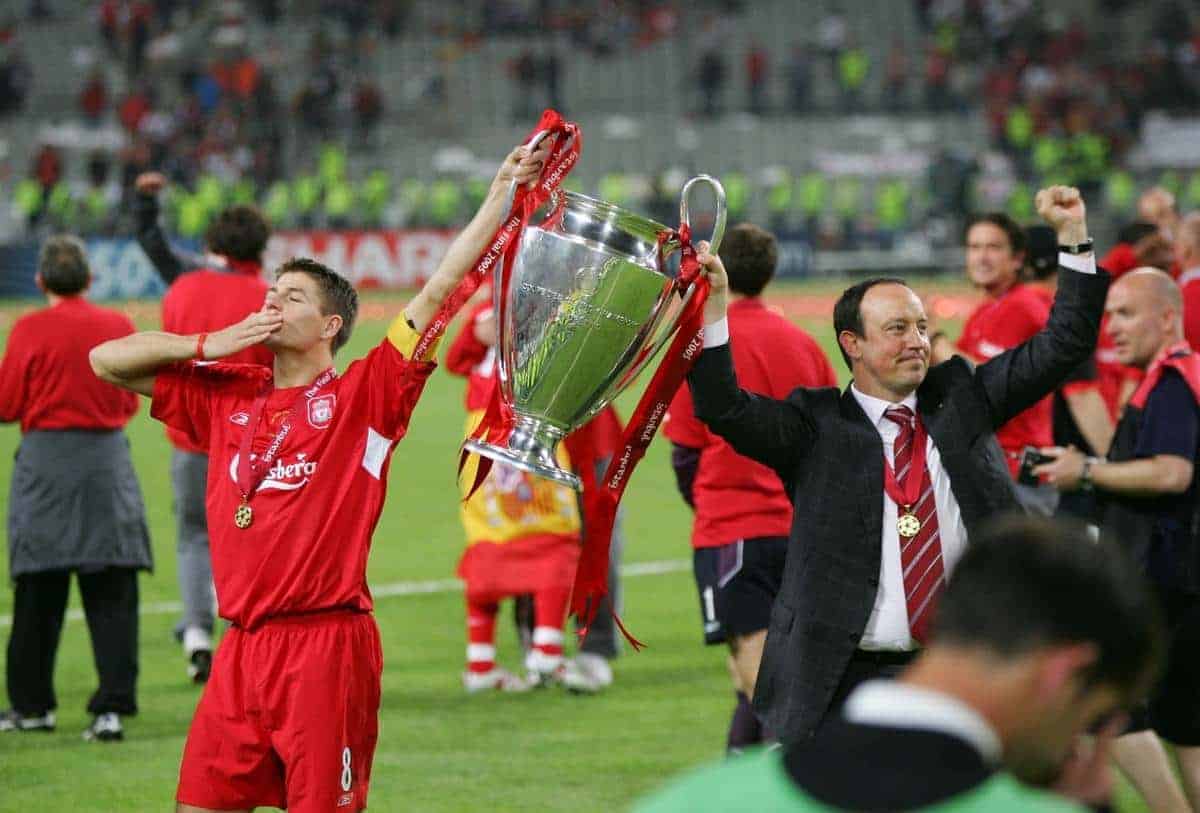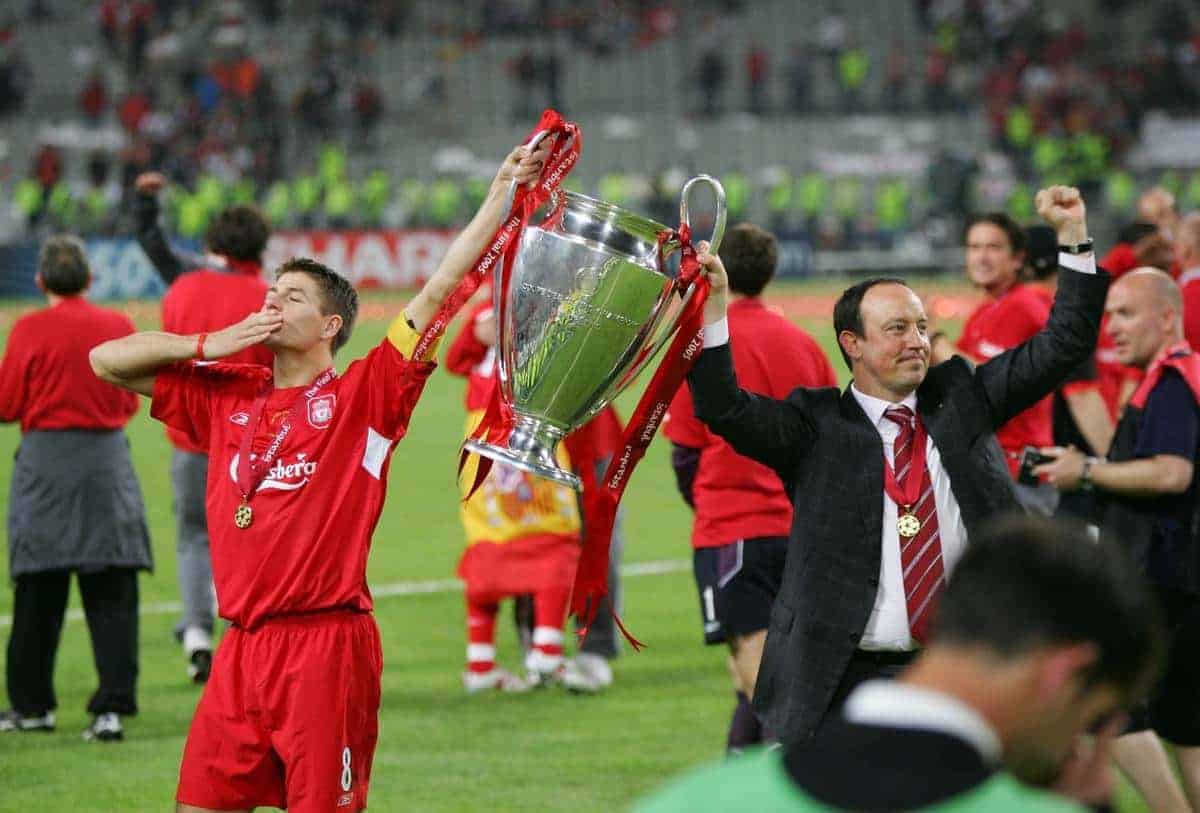 Like Rafa in years to come, they helped me fall in love with Spain and the Spanish.
When the ticketed went down the Metro subways around teatime it was depressing. The ticketless thousands headed for the bars.
I joined them and—seeing it was 1981 and hardly the age of technology—watched Barney Rubble's winning goal on a tiny black-and-white TV while sampling Pernod and Black for the first time. The taste of that potion still takes me back.
Then Heysel, then the ban and years of exclusion, followed by decline. Then Benitez and the Istanbul pilgrimage. Twenty years on I was 37 and my Dad was 57 and again we travelled together.
I was working by then, obviously. "The wife thinks I'm at work, and so does my gaffer, but I'm in the 'Bul with Stevie and Rafa." A lifelong dream was fulfilled; the wait was over. From Paris down to Turkey, indeed.
Now, on to the Liverpool Senior Cup.
I met a lad called Ben Barnes the other week—a fellow Red—after the Liverpool Senior Cup final at which his Prescot Cables side trounced my local team, Marine AFC, 4-0 on their own College Road turf.
Big Ben, cast aside by Marine earlier in the season, had kept a clean sheet. As the Cables celebrated in the Marine bar, they sang their own team version of Allez, Allez, Allez. It was joyous, funny but a little sad.
There was no sign of their cup; reclaimed by the Liverpool County FA after just 15 minutes bonding with the silverware. No sleeping with the cup like Tommo and Stevie, nor any sitting by the pool with it like Joe Fagan, or seeing in it the reflection of that famous Roman buffet when Bob Paisley and the Pope were only sober men on the Tiber.
It's stretching it to say this, but the Cables' cup being snatched away reminded me of unmarried mothers having their newborns claimed from them minutes after birth in days of yore.
The Liverpool Senior Cup, which is open to Liverpool, Everton and newly-promoted Tranmere Rovers plus all other FA-registered clubs on Merseyside, had produced another classic earlier in the season. Marine came from two goals behind at College Road to defeat City of Liverpool FC (only in their second season, versus Marine's 1894 formation heritage) by 3-2 with a joyous late winner.
Marine is a great non-league club with a nice community feel in Crosby, Merseyside; though most of us feel more could be done to drive the club onwards in future.
They are no small fry, have reached the FA Cup third round on occasion, and were FA Amateur Cup Finalists in 1922 when they lost out 1-0 to Dulwich Hamlet at London's Boleyn Ground—former home of West Ham—in front of 22,000.
Recent years have seen decline from a buoyant period in the 1970s, '80s and '90s, with an almost perennial threat of relegation—thankfully avoided thus far.
However, on Tuesday, October 24, 2017, this was feistier Marine than of late, both on and off the pitch. We stood our ground, on our own ground.
Some fairly puerile rancour followed and insults were aimed later—via social media—at Crosbonians and the "indigenous local accent," There are some great people at COLFC but sometimes we're all guilty of sucking on sour grapes after losing a game of football.
To my own shame, I've made a show of myself after defeat in the Reds' last two FA Cup finals. I've got to learn I can't fight the world or indeed, half of Chelsea's end or Man United's red army.
I was gutted not to see the Liverpool Senior Cup, just as the victors were sad to be robbed of the trophy. It has a rich history.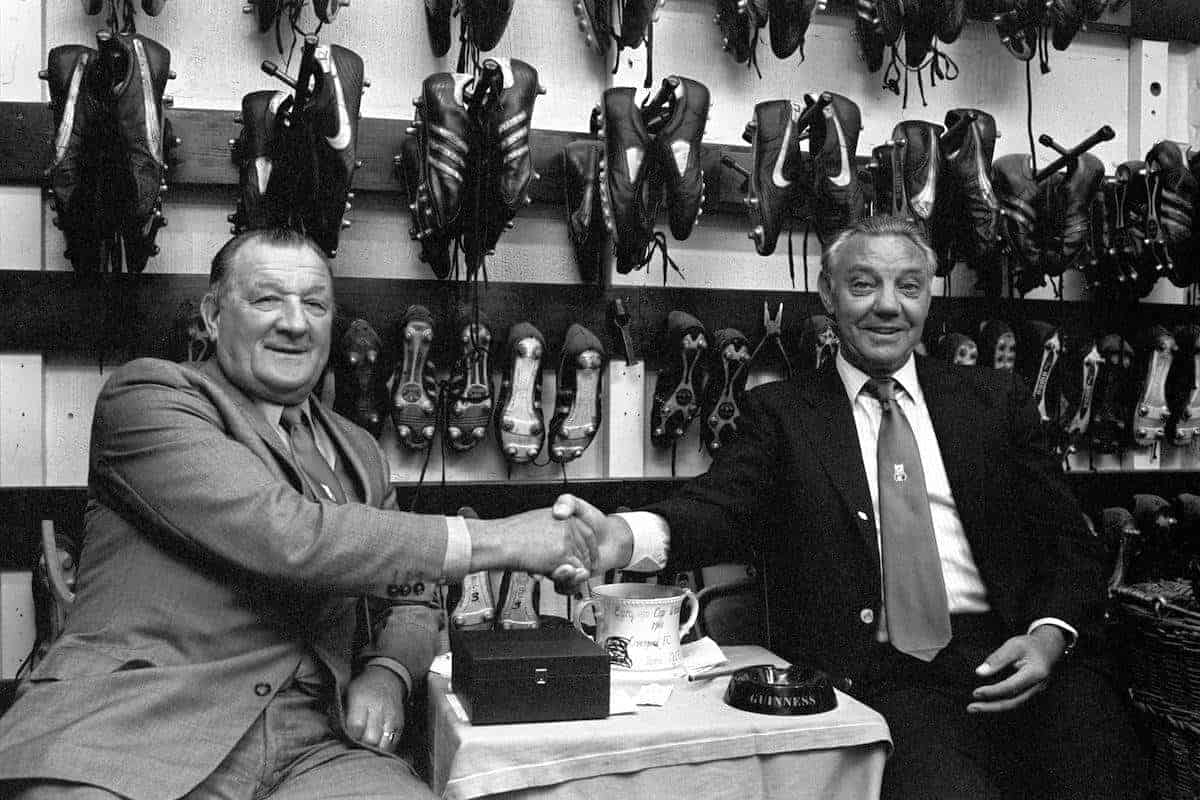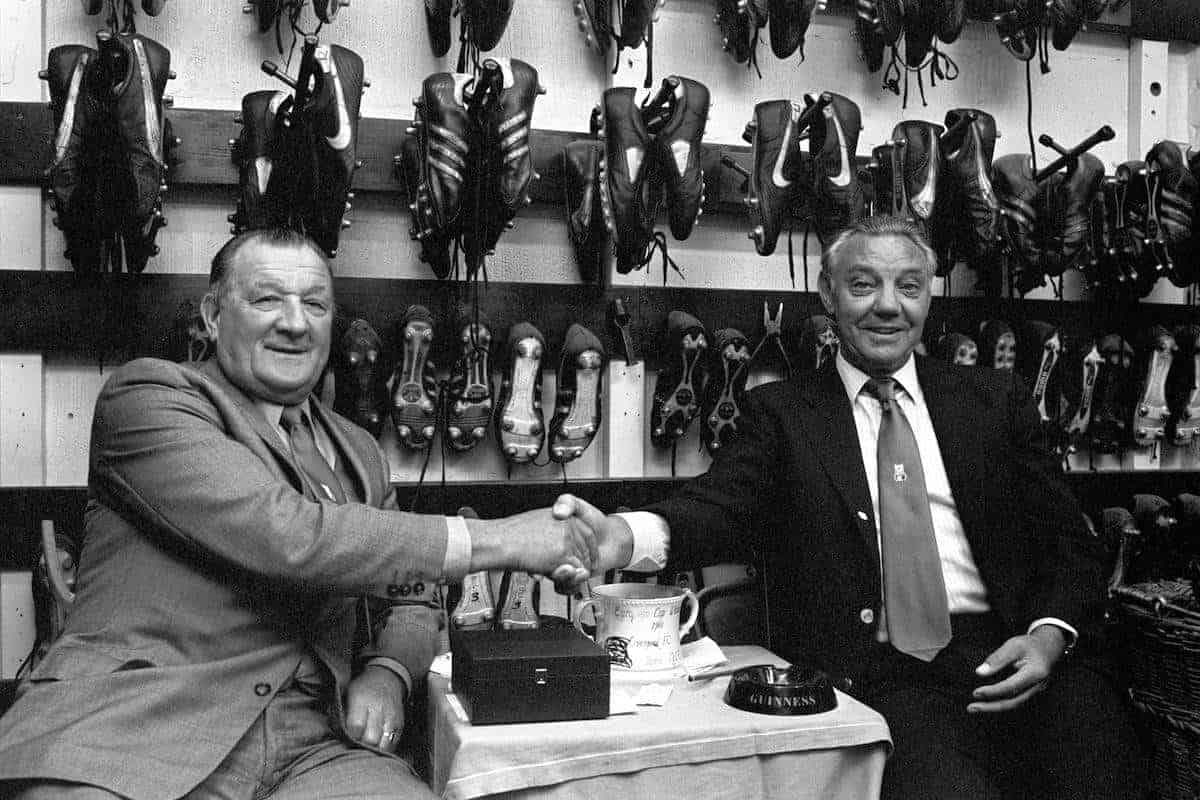 When Marine hosted Liverpool FC in 1985, the Reds fielded Paul Walsh, Jan Molby, Craig Johnston and Jim Beglin on a bone-hard pitch.
The final "score" was 0-0 after extra time, with a replay required the night before the Reds faced United in an FA Cup semi-final replay.
With Joe Fagan's squad players required for Maine Road, Liverpool fielded their youth side at Marine where the Whites prevailed 3-0. It was bad week for the Reds and we also lost to the Mancs in the FA Cup tie. What we didn't know was that the horror of Heysel was already in the post.
So, a storied history for the Liverpool Senior Cup, a competition in which Ian St John scored a debut hatrick in a 4-3 loss to Everton in the 1961 final. The Blues have won the trophy 46 times, to Liverpool's 12, Southport's 11 and Marine's six, and holders Prescot Cables' two successes.
But the Senior Cup's finest hour dates back to June 14, 1947, when Liverpool faced Everton in the final at Anfield.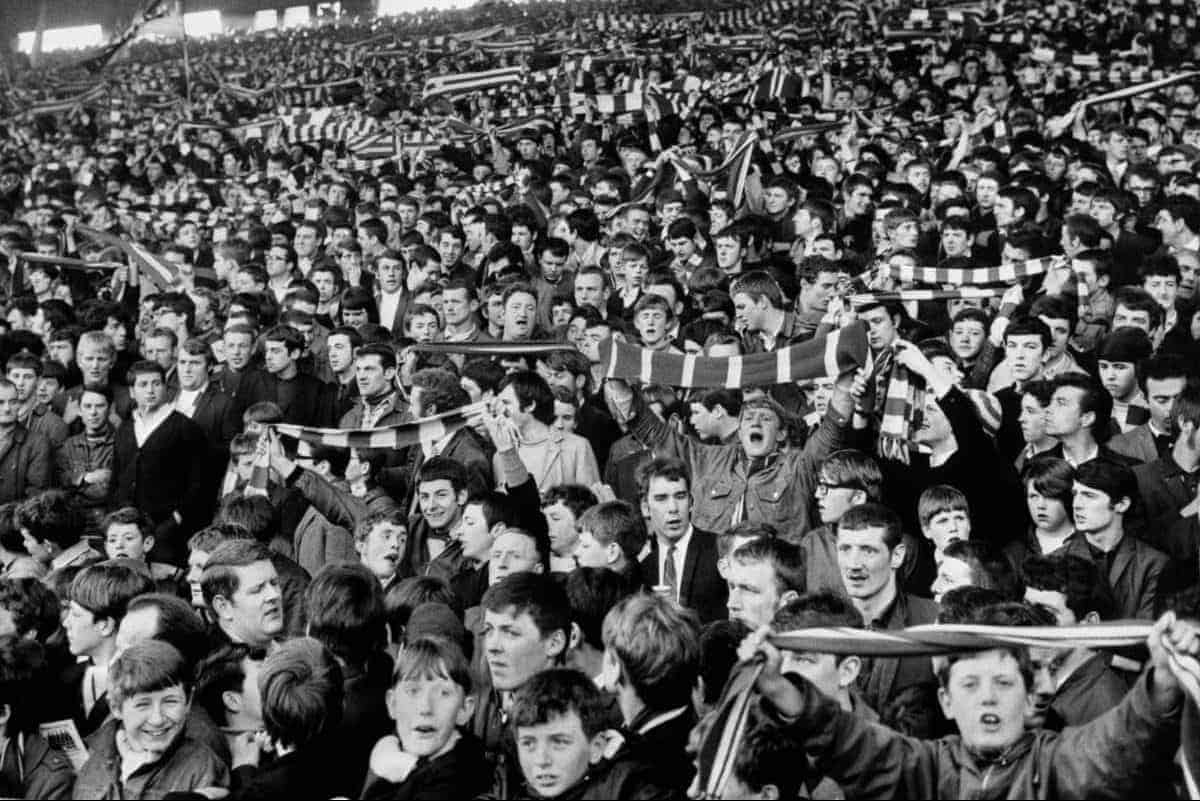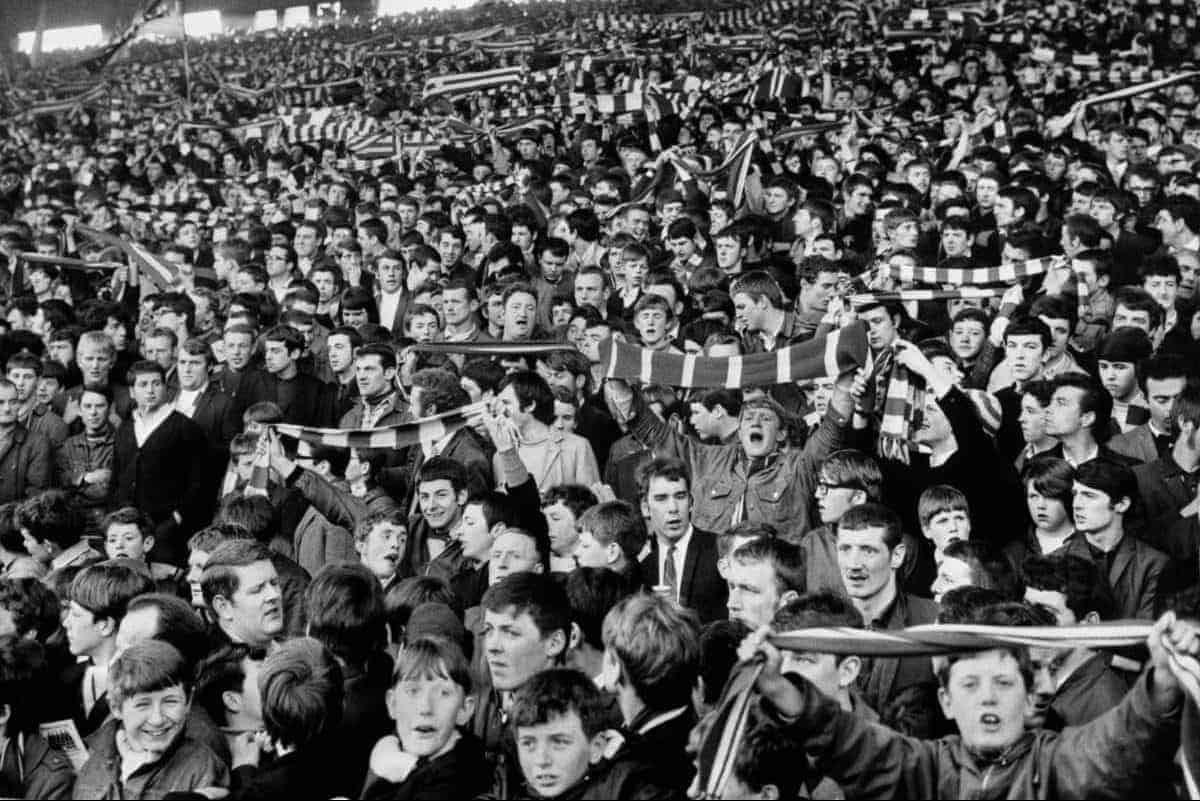 That same day, with Liverpool's league campaign complete after the harshest winter on record, the destination of the First Division title was still in abeyance after a long, long season.
One more league match remained though while the Reds and Blues met in the Senior Cup final at a packed Anfield.
In Yorkshire, Sheffield United we're playing Stoke City with the fearful prospect that the Potters could usurp the Reds' fragile position at the top of the table on the anachronistic calculation that is goal average.
The Senior Cup derby was contested as fiercely as any other renewal of the Mersey Family Feud but minds were elsewhere, hoping against hope, Stoke would slip up at Bramhall Lane.
The atmosphere was electric as supporters' hopes and dreams manifested in cheers for every Liverpool tackle on their last appearance of a season, dogged by postponements, spanning a full 10 months.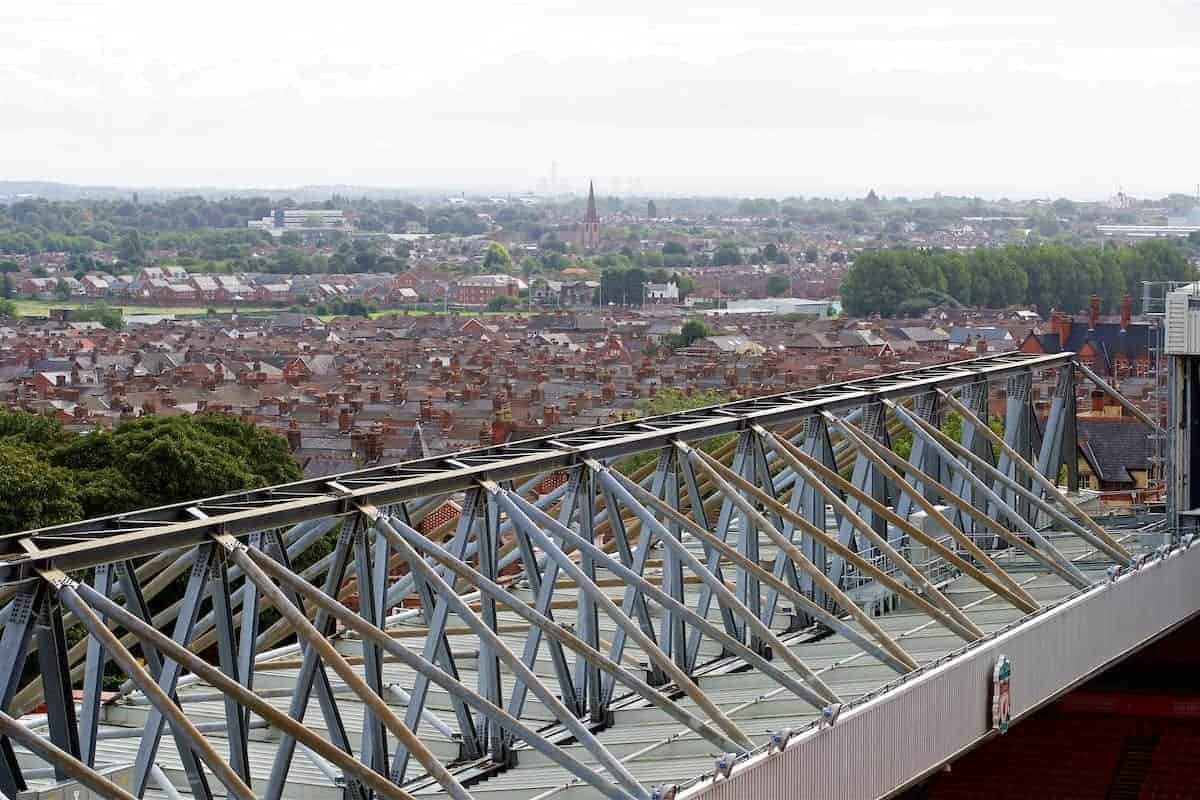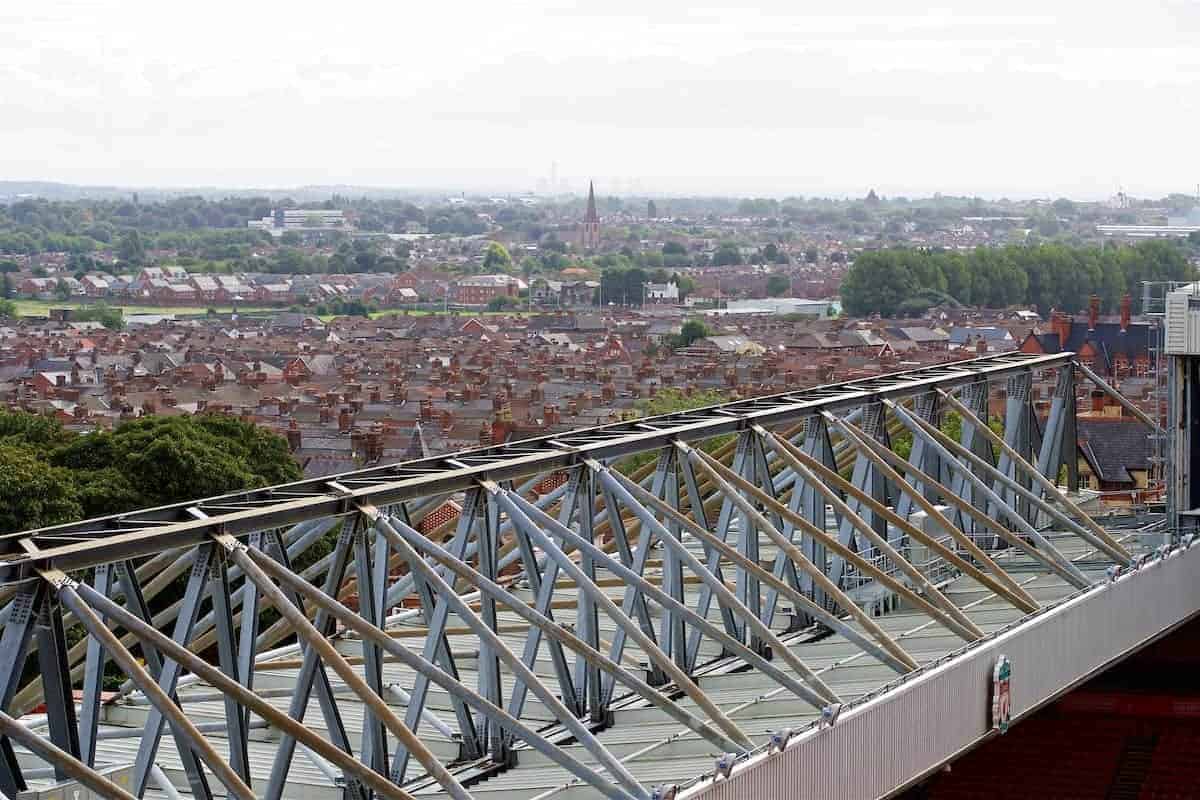 Liverpool won 2-1 to clinch the enormous yet elegant silver trophy but the loudest roar was reserved for a point in the game, three minutes into the second half, when news—possibly delivered by carrier pigeon—arrived from Sheffield.
United led Stoke by two goals to one and had hung on to give Liverpool the First Division title. The Reds had won two trophies in one afternoon; a feat unique in the club's history, more than a decade before Bill Shankly's arrival supposedly made Liverpool great.
Liverpool has become the first post-war league champions and an exultant demob-happy crowd wanted to salute their heroes.
With the league trophy absent, stationed at Bramhall Lane for an expected Stoke triumph, the Reds still made their glorious lap of honour and still they raised silverware to the Mersey summer skies.
But instead of the famous First Division trophy they paraded a gleaming Liverpool Senior Cup while Kopites raised the roof.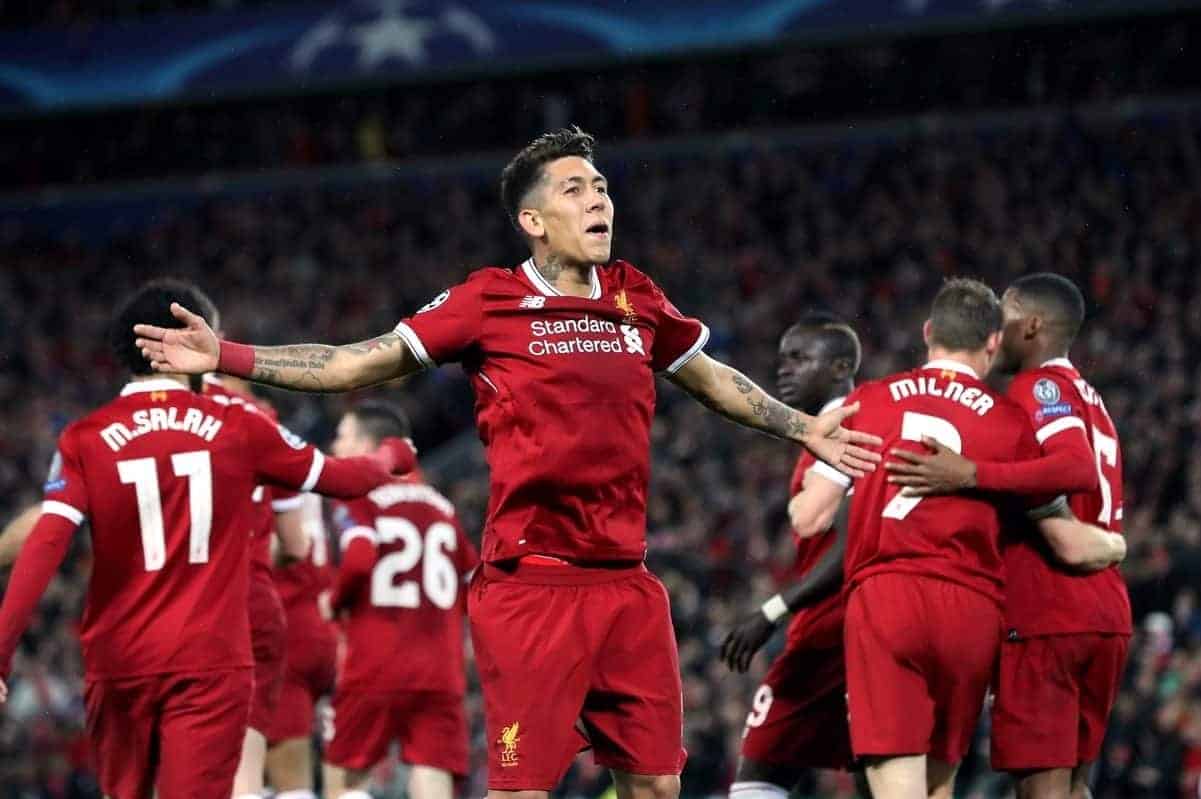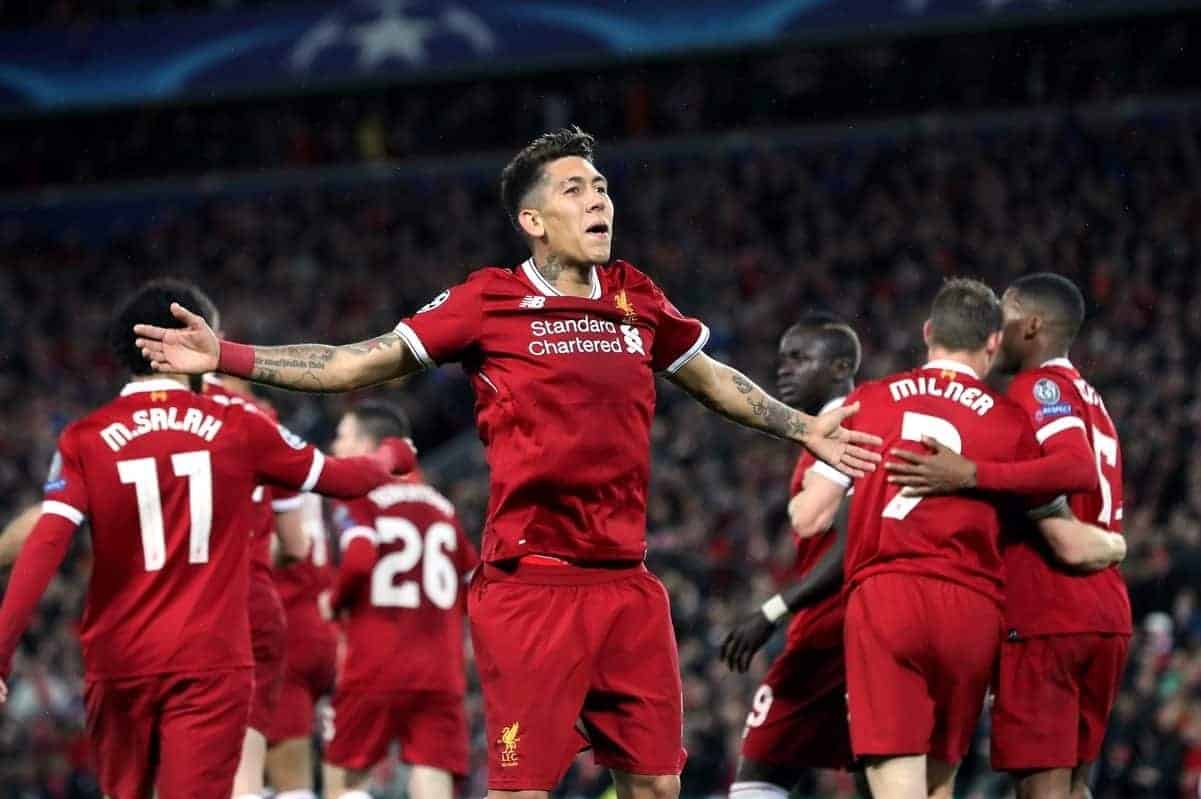 So, after that little story, back to this week and the long haul to Ukraine. Magic isn't it?
Before I sign off I'd like to thank Mark Platt and Gary Shaw for their excellent book on 1946/47 called At the End of a Storm, which gave me my knowledge of this parochial Liverpool yarn.
I'd like to thank the same Gary—and Emily—for doing so much legwork in sorting out our trip to Kyiv. I'd like to say well done to Prescot Cables and to Ben Barnes for the inspiration to write this. I know most of you will be rooting for us on Saturday whether at home or abroad.
And I'd like to thank Liverpool FC, its players and managers for taking me on a journey that went from Paris down to Turkey—and now across to Ukraine.
Safe travels, Reds. YNWA.
This piece is dedicated to the late, Tony Hollinshead, a young Reds fanatic who passed away in his sleep earlier this season; and to his Mum and Dad. Win in Kyiv for them, Reds.
---
* This is a guest article for This Is Anfield. If you'd like to contribute a piece for consideration please see this page. Follow Mike on Twitter, @michaeltnevin.