Liverpool are reported to be negotiating the signing of Lyon captain and attacking midfield Nabil Fekir this summer, in an ambitious move from Jurgen Klopp.
Fekir has been a stand-out performer in Ligue 1 this season and his addition to the Reds' squad would be an important one.
Versatile, extremely high-quality from a technical standpoint and with the capacity to both score and create goals, Fekir would add another dimension to an already impressive offensive side.
With reports of a £62 million deal in the pipeline, Fekir would follow the signings of Naby Keita and Virgil van Dijk as enormous outlays by Jurgen Klopp.
Below we detail exactly why the Reds have an interest in him and why even current Liverpool stars are excited for his potential arrival.
Final-third threat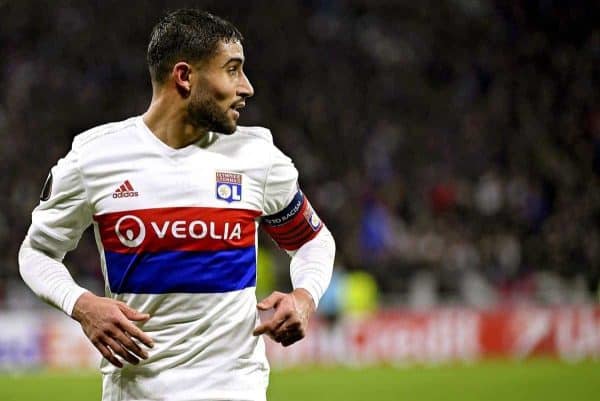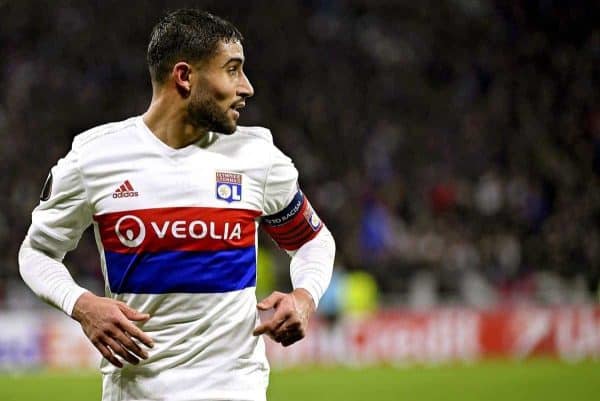 The ability on the ball that Fekir brings means he's a massive presence in the attacking half of the pitch—no matter what he's doing.
In fact, he ranks in the top 10 of Ligue 1 this season for each of dribbles per game, shots per game and key passes per game, highlighting how rounded a player he has become.
As can sometimes be the case, the sale of a key man — in this case Alexandre Lacazette — allows another to jump up a level, and Fekir's best-ever season shows that's the case here.
Twenty-two goals across all competitions represents more than a 50 per cent jump from last term, while his previous career high was 15 in 2014/15.
French journalist Jacques Santucci says Fekir is "one of the best French players," who could bring traits the Reds are missing.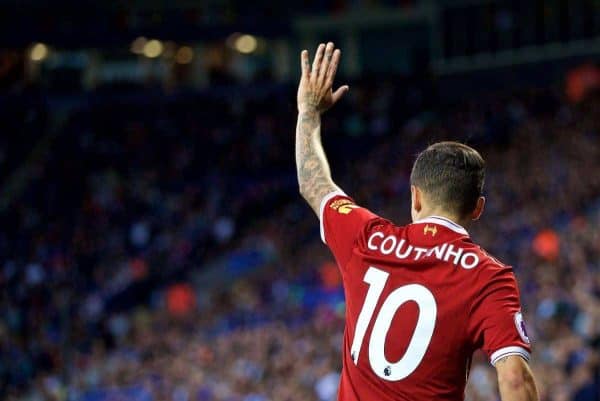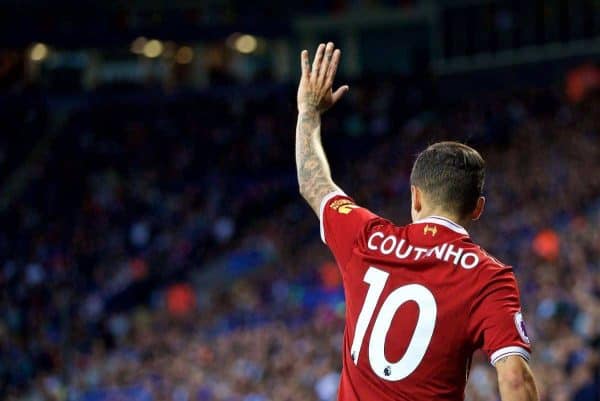 "He has the ability to break down deep defences like Philippe Coutinho did. He can make the difference on his own.

"That's been a weakness for Liverpool against bus parking teams. He is even more of a dribbler than Coutinho.

"We've never seen him in the No. 8 role where Coutinho played but I think he could play there. He would be great in the front three but I can't see him taking Salah, Mane or Firmino's place. He would be a great option to have."
It's unlikely the Reds want a like-for-like Coutinho replacement given Klopp felt he made the team too predictable at times.
But a goalscoring addition from the second line is a must.
Ligue 1, 17/18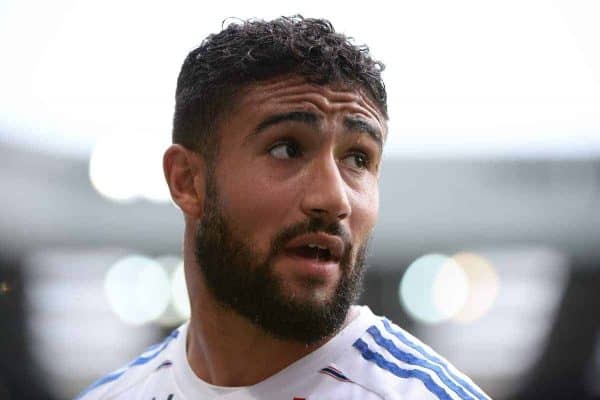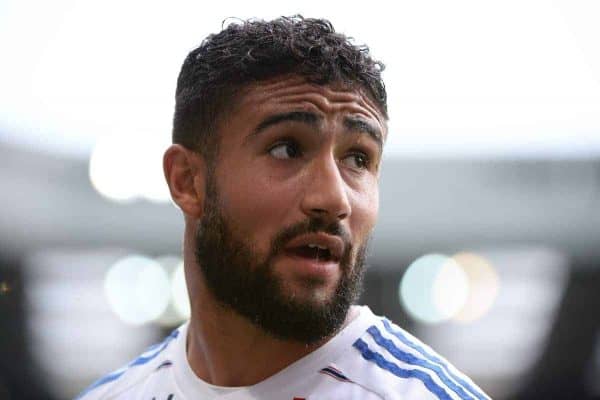 Paris Saint-Germain are the dominant domestic force in France, no doubt.
In fact, they sealed on Tuesday night a third treble in four years, showcasing the gap between the best and the rest thanks to massive investment.
But while Monaco won the title last year and have the players and money—thanks to sales—to also reinvest heavily, it's Lyon who have ended the season in such good form that they're leading the race for second.
Fekir has played a huge role in that.
Ligue 1 expert and journalist Andrew Gibney highlights for us how the 24-year-old has developed this term.
Fekir is still Fekir. He's really blossomed since the others left, has taken this front line and made it his own.

He's bullish, driving forward with the ball, his dribbles are up this season. He has become more of a goal scorer than a creator, so he's not a Coutinho in that sense.

But he still creates chances. He has great acceleration to beat players, lovely link-up play and he's added maturity too.

He's maybe a little more like Salah in terms of cutting past players and shooting, but he has elements of all Liverpool's attack in my view.

With a narrow attack it would work, but I'm not having him as a left-sided No. 8. You need to let him do his thing and give him freedom in the final third.

I'm still not convinced he'll fit entirely at Liverpool in the current scheme. But I know Klopp is flexible.
Future with France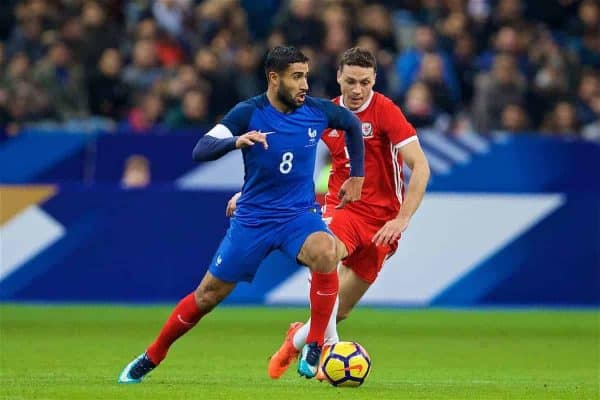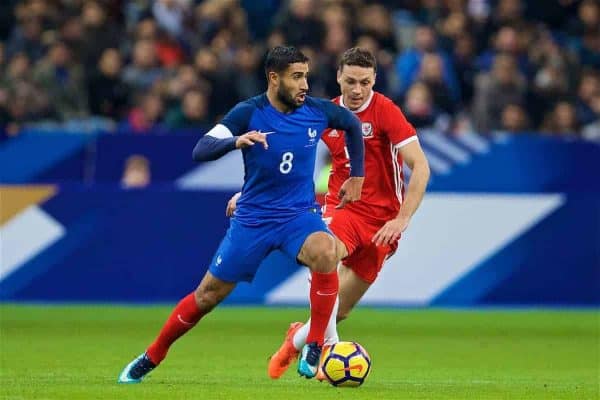 Fair to say, France's national team is one of the most stacked in the world, particularly in attacking areas.
For midfielders of varying kinds, they have Paul Pogba, Thomas Lemar, Ousmane Dembele and Kingsley Coman to choose from. In attack, there's Antoine Griezmann, Kylian Mbappe, Alexandre Lacazette, Olivier Giroud and Anthony Martial.
It's a deep, deep squad, even without the ostracised Karim Benzema.
Fekir isn't yet a regular in the team but has earned 10 caps thus far, scoring once. Both tallies would arguably be higher if not for a couple of knee injuries along the way, a serious one of which robbed him of the chance to go to Euro 2016.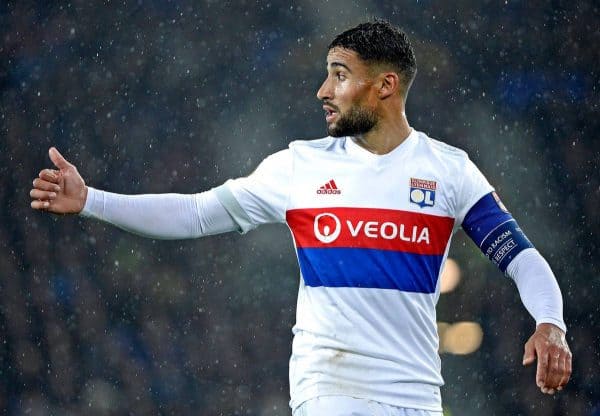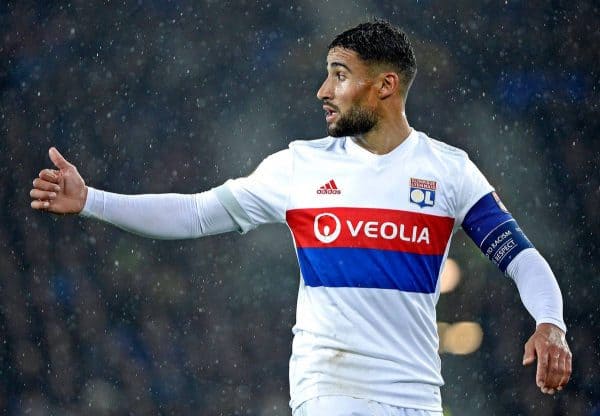 He's certainly in line to be part of the next iteration of the team, however.
Making the World Cup squad is a possibility having played a sub role in the qualifiers, though he missed the March friendlies through injury.
With Wissam Ben Yedder making that squad though, there's at least one spot up for grabs and a big move this summer which works out could well force a reshuffle of the team if the likes of Giroud or Blaise Matuidi, both 31, are given reduced roles for the next tournament qualification phase.
For sure, Fekir has lots more to give the national team—and succeeding at Liverpool in a team fighting for major honours would boost his profile even further.
Fitting in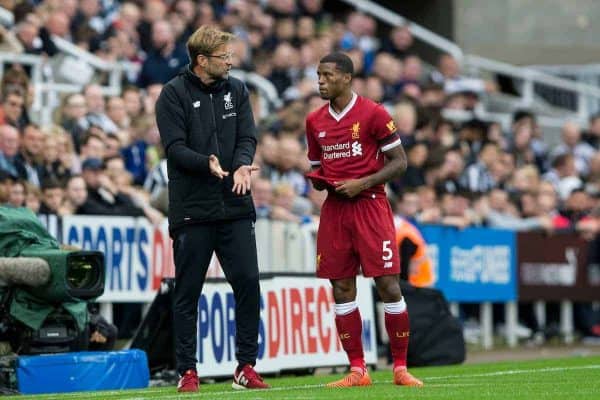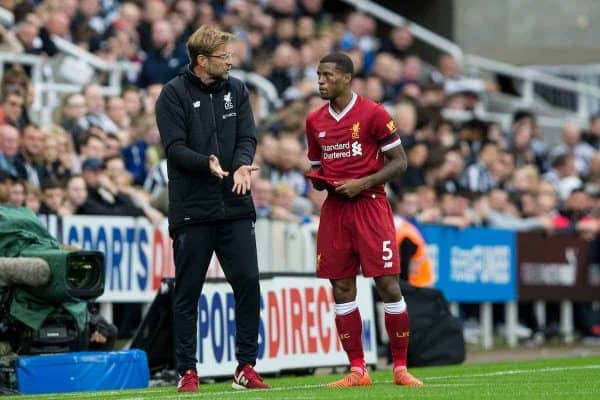 The lingering question mark over Fekir seem to be precisely where he might play: both Gibney and Santucci have expressed concerns over him slotting straight into the 4-3-3, and they aren't alone.
But, rightly and understandably, they are perhaps more Fekir-watchers as opposed to Liverpool-watchers.
The Reds' formation and system is nothing if not flexible.
This term alone there have been two key variations: a three-man defence in possession where only one full-back attacks, but quickly filtering back to a line of four when defending.
And, the standard 4-3-3 look in attack, but leaving Salah central with Firmino off the ball, a 4-4-2 or 4-4-1-1 when losing possession.
Fekir offers the chance to further develop the fluidity and unpredictability of the team.
Take, for example, the athleticism and power, the drive and all-round ability of Naby Keita.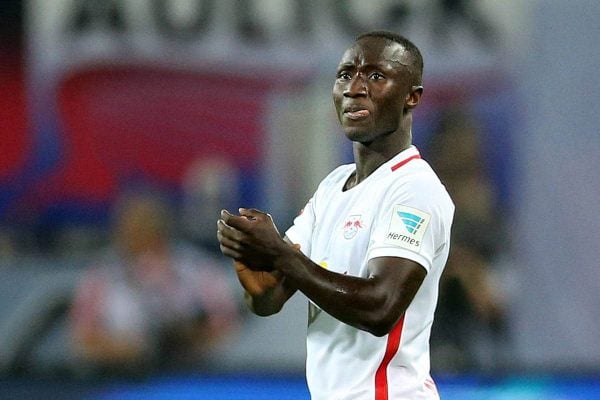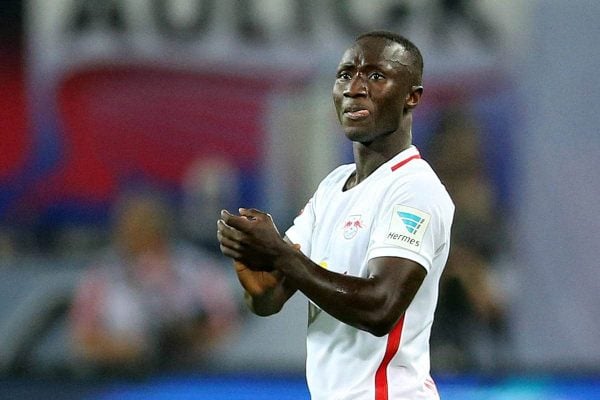 A holding midfielder—Jordan Henderson and Gini Wijnaldum being the obvious two choices here at present—Keita and Fekir as the nominal 'three' in the centre.
But in possession? Fekir, just as Salah has done, has the licence to immediately be looking to find spaces between the lines, to move higher, ready to attack from the second line as he loves.
A Wijnaldum-Keita axis would have no trouble at all in regaining position if the ball is lost, and Keita specifically is used to operating in a true double pivot, even if less-so this season.
There are endless variations of the current team which could see Fekir flourish, not least of all because in many matches the Reds dominate.
Being named a third central midfielder is largely irrelevant: his game would take place outside the opposition penalty box.
Add in his capacity to play along the front line and it's clear: Fekir can add a huge amount to the team and, just as importantly considering the limitations faced at the end of the current campaign, the squad.