Liverpool and Real Madrid are two of the most successful club sides in football history, with 17 European Cups and 50 league titles between them.
Throughout their rich and illustrious histories, the two sides have locked horns both on and off the pitch, whether it be in European finals, Champions League tussles or transfer dealings.
Ahead of the Champions League final in Kiev on May 26, we take a look at some of the key moments in history between the pair.
Kennedy secures third European Cup for the Reds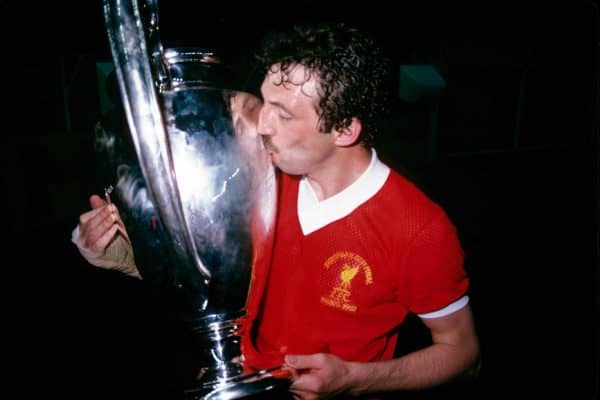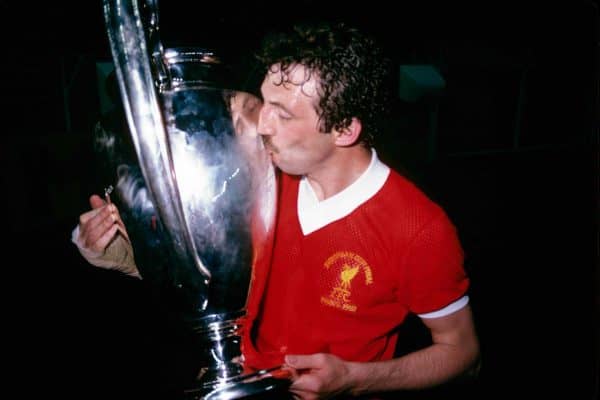 In 1981, Liverpool had become one of the greatest sides of the era.
Consecutive European Cups had been won in 1977 and 1978, and three years later, they met Madrid at Paris' Parc des Princes.
It had been 15 years since the Spanish giants' last success in the competition, and thanks to Bob Paisley's superb outfit, that run continued.
The game's only goal came via the trusty left foot of Alan Kennedy, with the left-back squeezing his 82nd-minute shot past Agustin Rodriguez's near post to send the travelling Reds delirious.
European Cup number three was secured.
Macca sours his reputation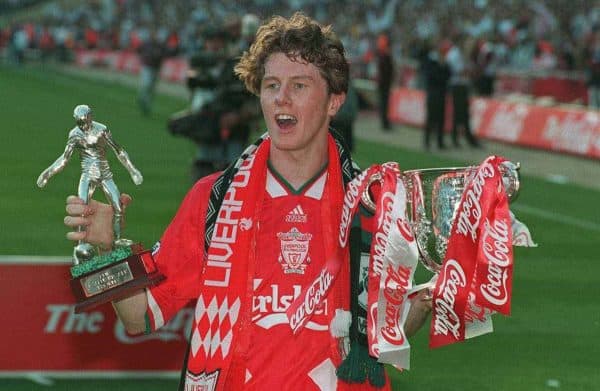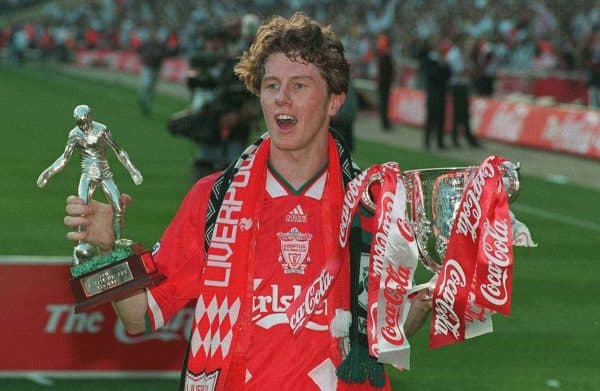 Throughout the 1990s, not many Liverpool players were as influential and gifted as McManaman, with the midfielder offering endless trickery, guile and running in the final third.
Only Robbie Fowler could lay claim to being more popular for much of the decade, but sadly, the events that unfolded in 1999 tarnished his reputation for many.
When Madrid came knocking, Macca found it impossible to turn down their interest, but the fact that his Liverpool contract had drifted into its final year allowed him to move for free and Liverpool were the first club to lose out due to the new Bosman ruling.
Many fans felt it was a decision that came solely down to money – something McManaman has fervently denied – and he has never been as popular since. Truth be told, it was poor business from Liverpool allowing his contract to run down, having turned down £12 million Barcelona the summer before.
It was hard to argue with the former England international's decision and at the end of his first season in Spain, he scored in Madrid's 3-0 win over Valencia in the Champions League final.
He would go on to become something of a cult figure there, winning two La Liga titles and a further Champions League crown.
Owen departs, Nunez arrives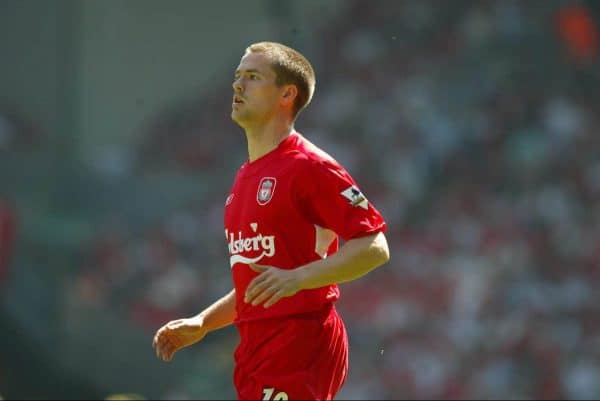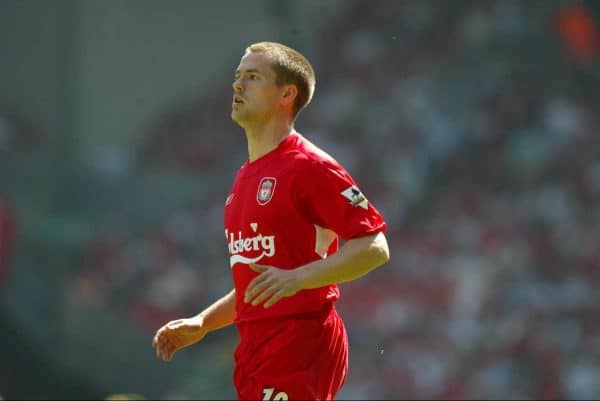 By the time the summer of 2004 arrived, Michael Owen had scored 158 goals in 297 appearances for Liverpool, at the age of just 24.
For almost seven years, he had been one of the most exciting English players in decades, with his electrifying pace, lethal finishing and big-game mentality making him a favourite at Anfield.
When Rafa Benitez took charge of the Reds, he saw Owen as a key man moving forward, but the striker had other ideas.
Like McManaman, Madrid wanted to acquire his signature, and he saw it as a decision too tempting to reject at that point in his career.
It irked many, with Owen often accused of not loving Liverpool, and he has never been respected as much since. His move to Man United in 2009 was the final straw for many Kopites.
Antonio Nunez came the other way as part of the deal, but it became clear very early on that the winger was one of the most limited Real Madrid players in history.
Ironically, Liverpool won the Champions League at the end of Owen's first season in Madrid – a key reason for him leaving Merseyside in the first place – and he will always be reminded of it.
Morientes proves to be a flop

There was great excitement in the air when Benitez persuaded Fernando Morientes to trade Madrid for Liverpool in January 2005, with the striker joining for £6.3 million.
Here was a striker with proven pedigree at club and international level, and at 28, there appeared to be plenty left in the tank.
It just didn't happen for Morientes, however, and despite moments of class – his first Reds goal, away to Charlton Athletic, was a belter – he never came close to being a success.
Twelve goals in 61 matches certainly wasn't much to write home about, and within 18 months of arriving on Merseyside, he had to returned to Spain and joined Valencia.
Two of Liverpool's great Anfield European nights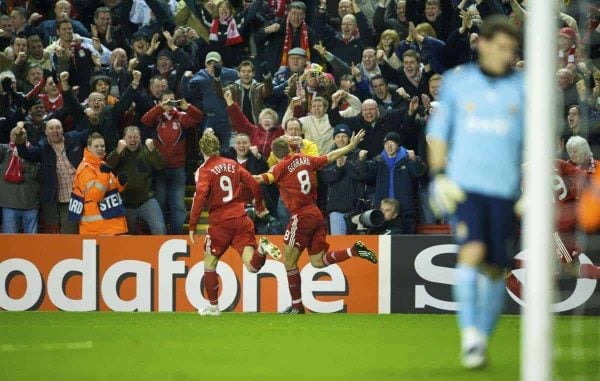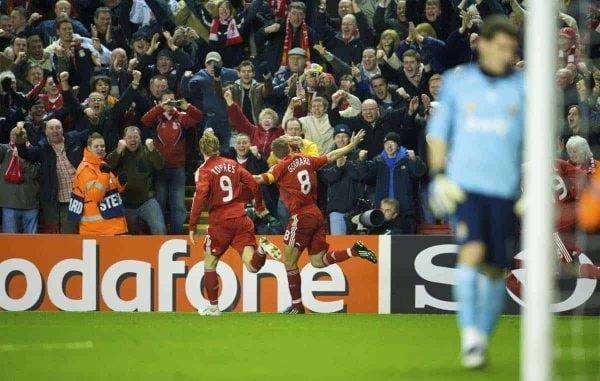 The 2008/09 season will always be remembered fondly by Liverpool fans, even though the team ended up trophy-less for their efforts.
Benitez had created a magnificent side that contained Gerrard, Carragher, Fernando Torres, Xabi Alonso, Javier Mascherano and Pepe Reina, and they remain the Reds' most complete team of the last 25 years.
When Fabio Capello's Madrid side were drawn against them in the Champions League second round there was some concern, but we need not have worried.
A typically dogged defensive display at Santiago Bernabeu saw Yossi Benayoun's header earn Benitez's men a famous 1-0 win, before a sensational performance in the return leg at Anfield.
Gerrard, arguably the world's best player during the early months of 2009, scored twice, and Torres and Andrea Dossena also found the net, in a thrilling 4-0 win.
To see a side of Real's class taken apart in that fashion was quite something – their starting line-up featured Iker Casillas, Sergio Ramos, Fabio Cannavaro, Wesley Sneijder, Arjen Robben, Raul and Gonzalo Higuain – and it proved what a force Liverpool were.
Two Spaniards return home

Come the end of 2008/09, things would never be the same again under Benitez, with ownership issues and the team's performances ensuring 2009/10 would be his final year at Liverpool.
The exit of Alonso was an almighty blow, even though Benitez had actually tried to replace him with Gareth Barry 12 months earlier, but it was impossible for him to say no to Madrid.
His playmaking ability in the middle of the park had made the Reds tick, and he is still one of the club's most popular foreign players of all time.
Alvaro Arbeloa may not have earned as many headlines, but his decision to join los Blancos also hurt the team, with his consistent performances at right-back important for a couple of years.
Alberto Aquilani and Glen Johnson were tasked with replacing the Spanish duo, but while Johnson enjoyed a good first season, neither came close to reaching Alonso and Arbeloa's level.
One-sided 2014/15 affairs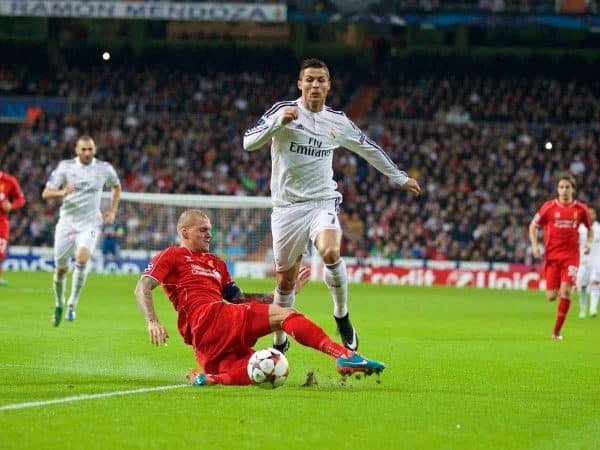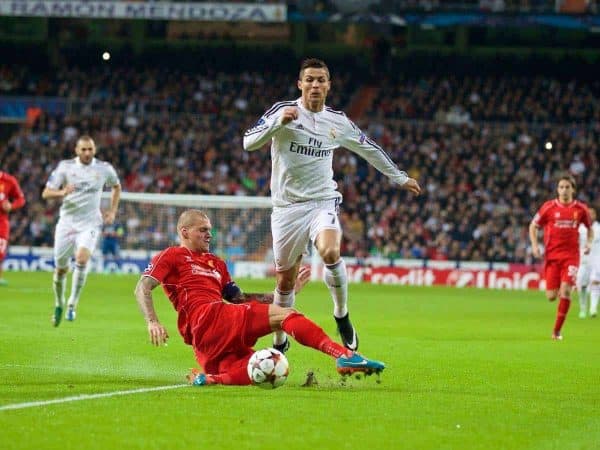 In the five and a half years between the Anfield mauling and the two sides being drawn in the same Champions League group, the only contact between the pair had been Nuri Sahin joining on loan in 2012/13. The less said about his spell at Liverpool the better.
Having come so close to winning the 2013/14 Premier League title, Brendan Rodgers' side did at least have a return to the top European table as a consolation prize.
Unfortunately, however, their performances were wretched in their six group matches, and they exited the competition at the first hurdle.
Rodgers famously fielded a second-string team for the 1-0 defeat at the Bernabeu – something that remains an unfathomable decision to this day – while the 3-0 loss at Anfield was embarrassingly one-sided.
It is last time these two great clubs met, but hopefully, Jurgen Klopp will ensure they are bumping into each other more regularly in the coming years.