Jurgen Klopp faced the world's media ahead of the Champions League final and declared his team were ready for the challenge ahead of them.
Liverpool face Real Madrid in Kiev and Klopp is hoping to lead the Reds to their sixth European Cup.
Ahead of the match, the boss faced the media at Anfield and was quizzed on matters including Emre Can's return to training, the experience of the opposition and the team's mindset.
Klopp stated that the mentality was good in the squad and that he was delighted at having had the past week to prepare for the final in Kiev.
"We finished the season in the best way we could. Then, having the time we've had now to prepare the game is really good.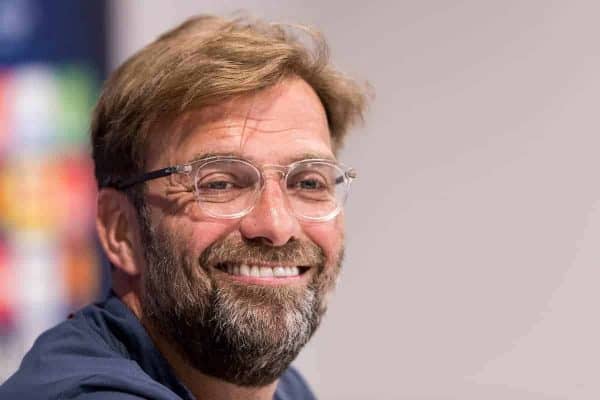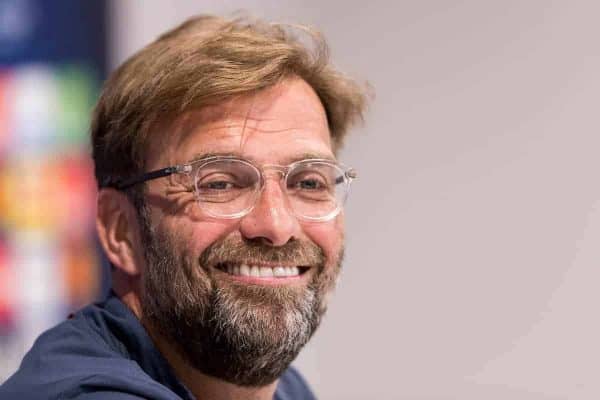 "We didn't have to compress it into two or three sessions so good recovery; today because you were all here we only did a little athletic session, but from tomorrow on we have again three more sessions which are very important.
"If you want to talk about confidence, yes we feel really good and we deserve to be where we are.
"Now we want to bring it to a best possible end."
Clearly in a great mood and bringing his customary humour to the occasion, Klopp more than once had the reporters laughing with him.
Klopp good-naturedly rejected a question on whether Mohamed Salah or Cristiano Ronaldo were more important to their relevant clubs, instead acknowledging both players' abilities.
"I can already read the headline which my answer would create!" he responded.
Elsewhere he spoke on his defensive players, changing tactics and just how huge the occasion of the Champions League final is.