Georginio Wijnaldum may not be Liverpool's marquee name heading into the Champions League final, but Scott Swanson believes he will be crucial.
"You can put yourself there with legends that won the Champions League. That's what everyone wants.
"That is what makes it really exciting for us because we have the opportunity now to win a big trophy with a massive club waiting for a lot of years for a trophy."
Those were the words of Gini Wijnaldum speaking in the build up to Kyiv. The Dutchman is a growing presence during press duties of late. Klopp selected Gini to field the press conference before the return leg of the Champions League semi-final in Rome.
Skipper Jordan Henderson took press duties in the first leg. You are indeed in the manager's good graces if your handling duties of the captain.
The manager gives the impression that he makes no decision without a purpose or message. In this regard, Klopp is telling the football world Gini is a natural representative of the club.
Gini exudes a calm, soft-spoken persona while lighting up the room with his 'million-dollar smile' whether that's at Melwood or in front of television cameras in Rome.
As his stature within the club grows, there is a growing appreciation of what he brings to the side tactically, and he will be the most critical player in Kyiv if Liverpool are to lift No. 6.
It's relatively apparent this appreciation does not come from the spreadsheet: Gini has three goals and four assists in all competitions going into the final.
Klopp seems to have a keen tactical eye for players and how their intangibles can be put to use in his team.
There are parallels here with his admiration of Alex Oxlade-Chamberlain when Dortmund played Arsenal in 2014.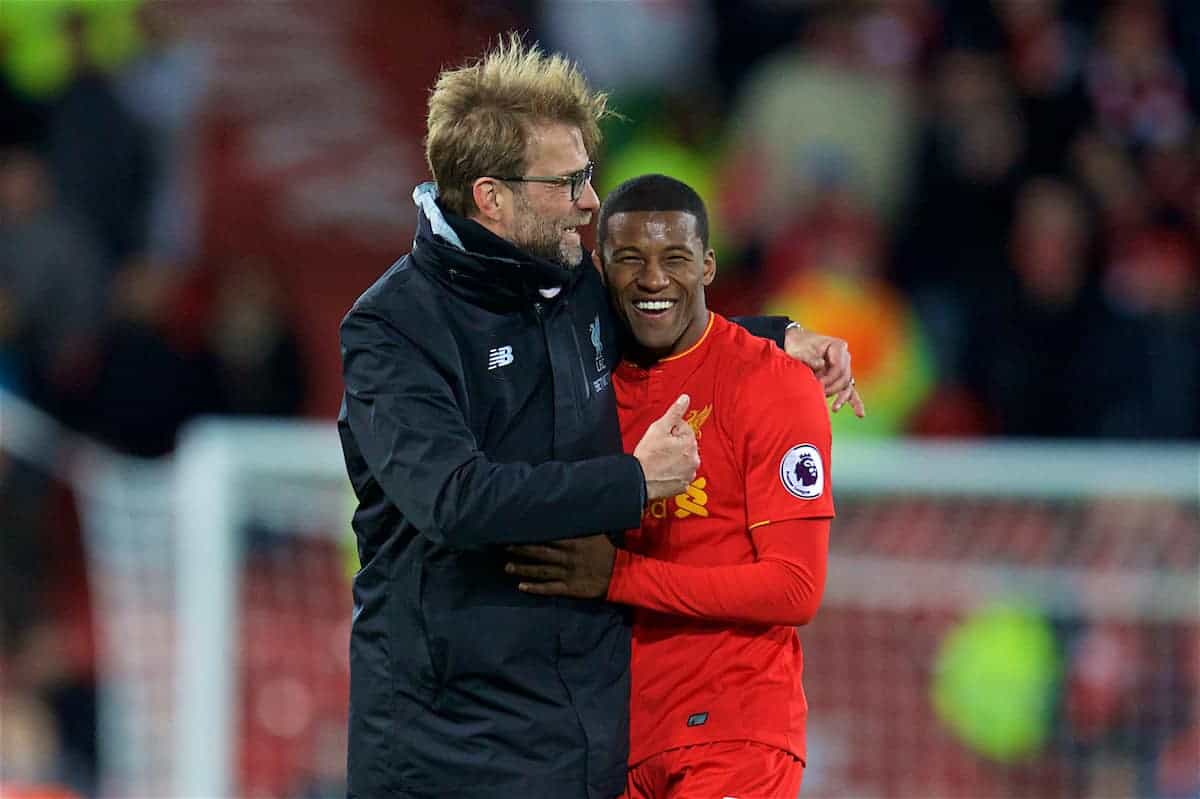 Like with Alex, Klopp has followed the football journey of Gini since he was 16 or 17, identifying him as a 'special footballer' on his signing with Liverpool in July 2016:
"I've known him as a player since he was 16 or 17 when I first watched him play for Rotterdam.

"You will see it when you talk to him here. He's 25 with a special story of life and a clear mind.

"He can play in five or six different positions. That's one of the things I really like about him."
The roots of Gini's positional versatility is in no small part thanks to his development in the Dutch system renowned for developing footballers that are comfortable with the ball anywhere on the pitch.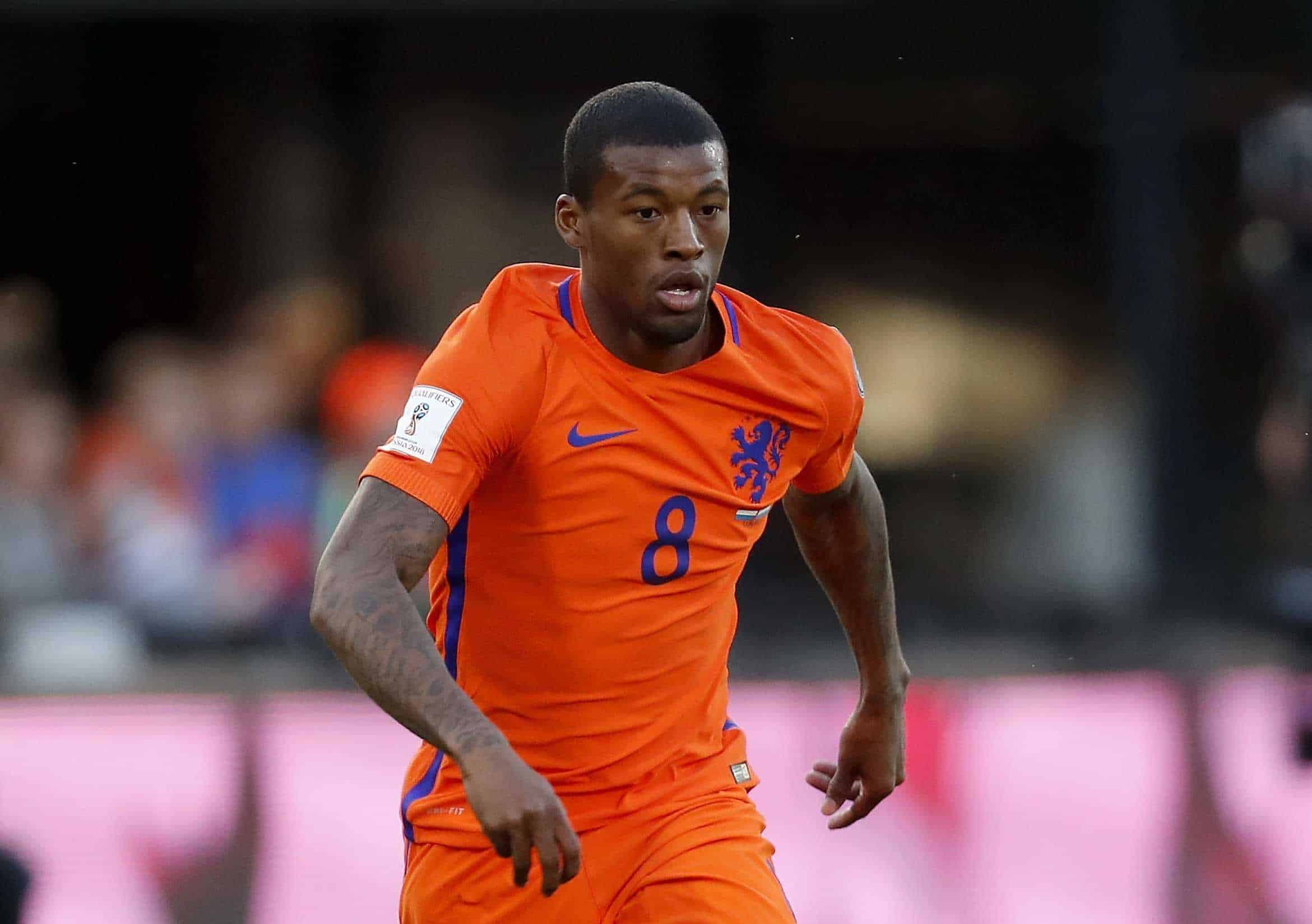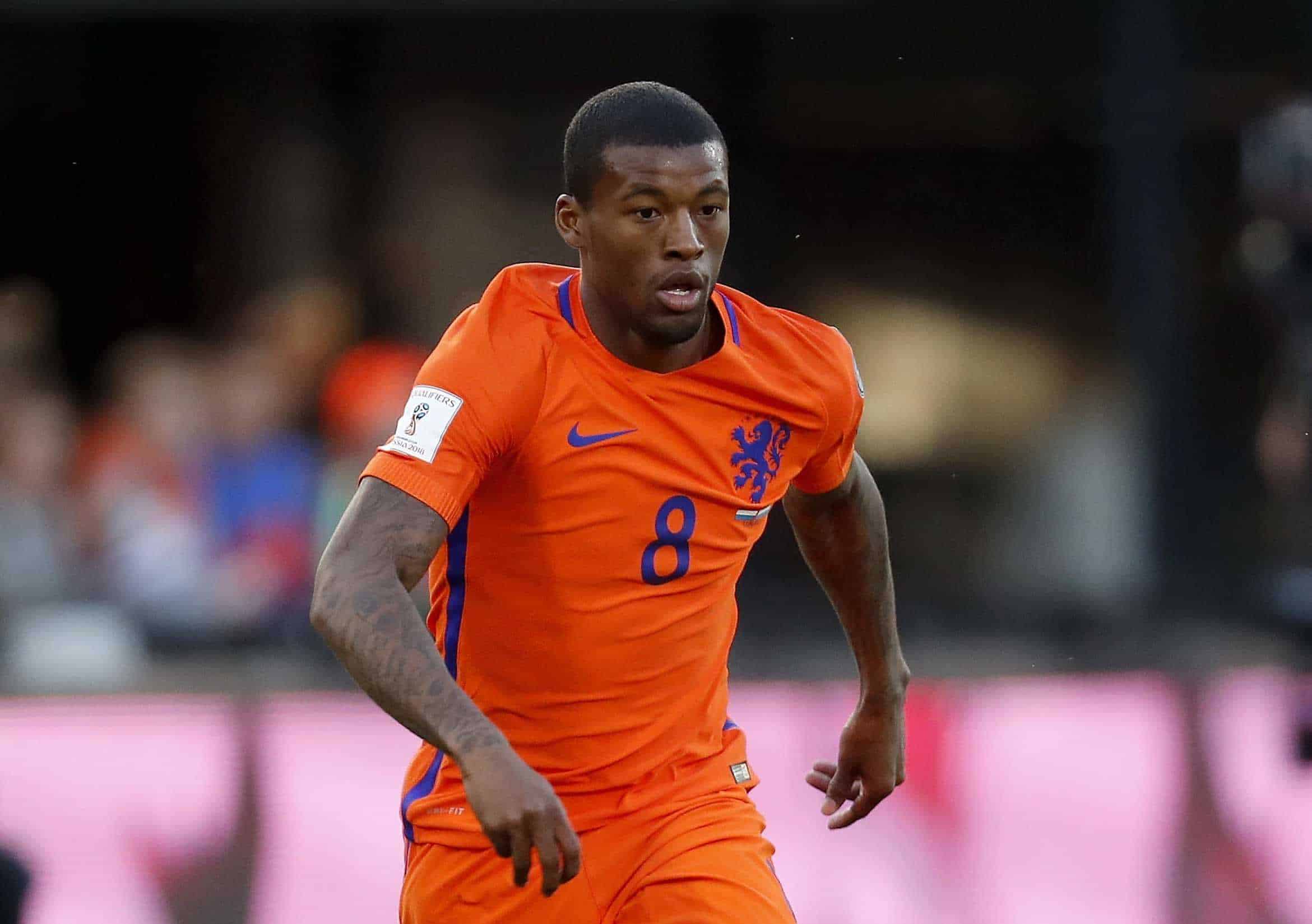 The tenets of the revolutionary Total Football approach spearheaded by Johan Cruyff would see a young Gini, a winger who was keen to dribble and take people on, becoming indoctrinated in the 'Dutch way' during his time a Feyenoord.
Feyenoord was the formative time in his career under manager Gertjan Verbeek. He instilled in Gini to not fixate on a particular position, but to play the game with this approach wherever he was lined up on the pitch.
Few around Liverpool would have known him well when he signed from Newcastle two years ago. Those who did expected the player that scored 15 goals for a relegated Magpies side.
However, in his two years at Liverpool, he has yet to come close to duplicating those numbers. His best statistical season was the six goals and nine assists he registered in 2016/17.
Much of the decline in Wijnaldum's 'spreadsheet stats' are done to his positional change this season. Gini is now a controller, with a No. 6. He has made the position his own now with the injury to Emre Can.
Can may have an excellent physical build for the position, but lacks the tactical mind the Wijnaldum possesses, and so does the rest of the squad.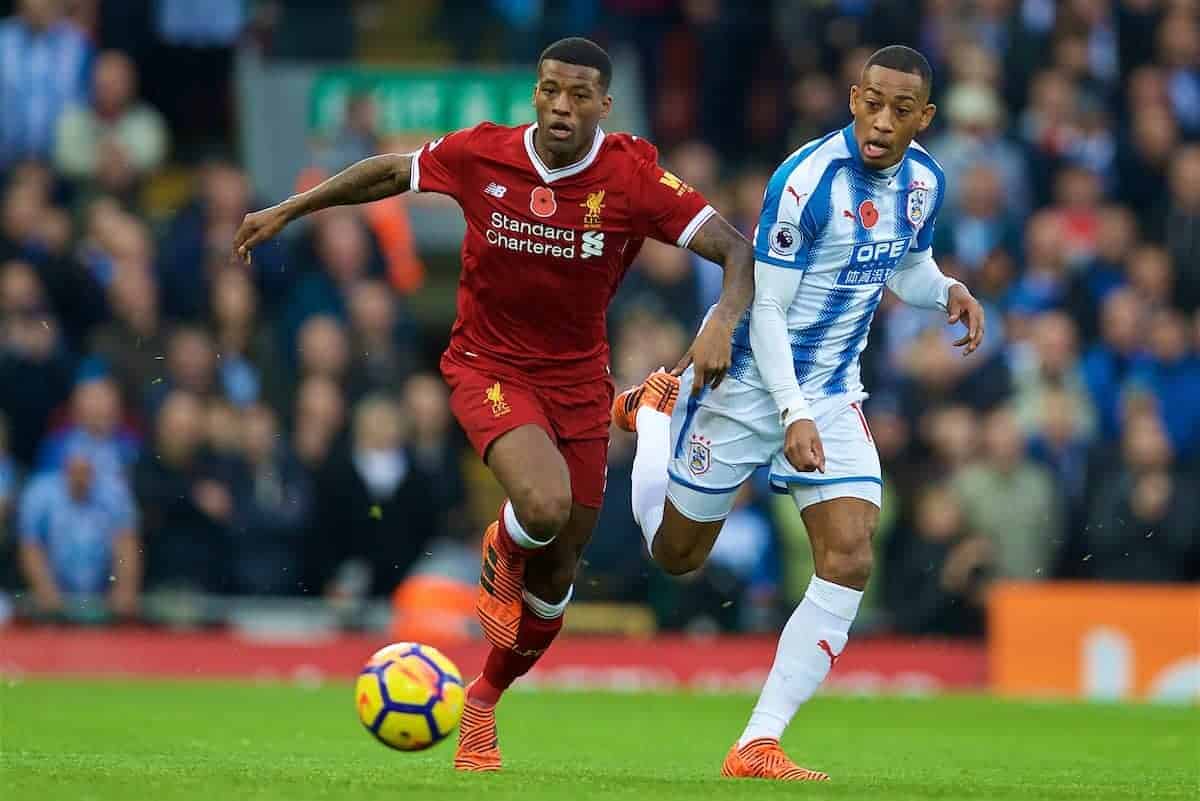 The tactical ability of a player is hard enough to define never mind effectively measure.
But not only is it a key to understanding football at a higher level, without a player of Wijnaldum's ilk in the first XI a system doesn't function as the midfield fails in each of its components.
Analytics sites geared towards the football fan tend only to measure interactions with the ball, which means a player's worth to the side is measured through interactions with the ball and just what is quantified on a spreadsheet.
He has the shortest average pass length (16m) and highest accuracy (90%) of all our midfielders. It's likely his best attribute is that he is one of our few players comfortable receiving the ball under pressure.
Undoubtedly, this was something learned from his time in Feyenoord where he was expected to have very little time on the ball. He's a player perpetually on the half-turn.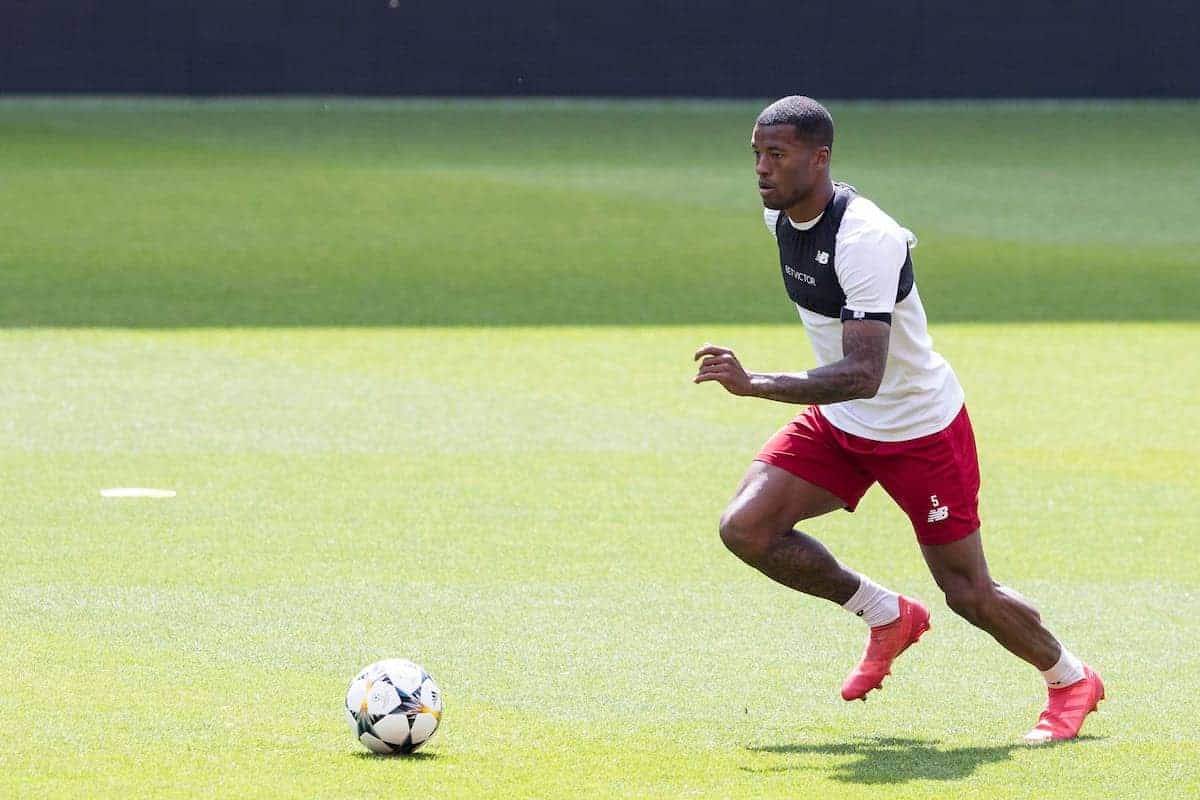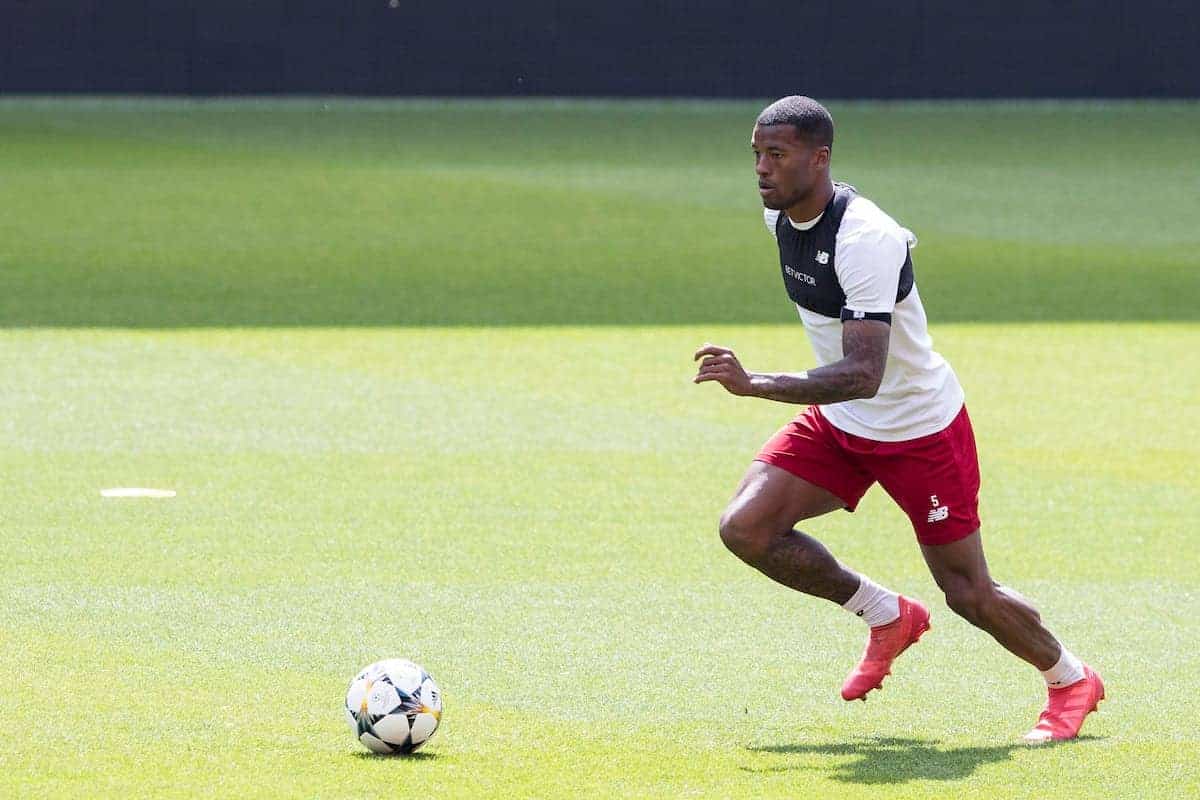 Last season Gini was positioned 15 yards further forward. It goes a long way to explaining his nine assists, compared to four this season.
Currently plying his trade deeper means he is playing little 10- to 15-yard passes into the players between the lines to feed the strikers, instead of supplying them directly.
Unfortunately, this season we have a chronic lack of players who can play between the lines, and a player schooled in Dutch possession-based football knows not to try and break three separate lines and play low-percentage passes.
His ability to think through a match is the main reason he may be our most important, if under-appreciated, player on Saturday night in Kyiv.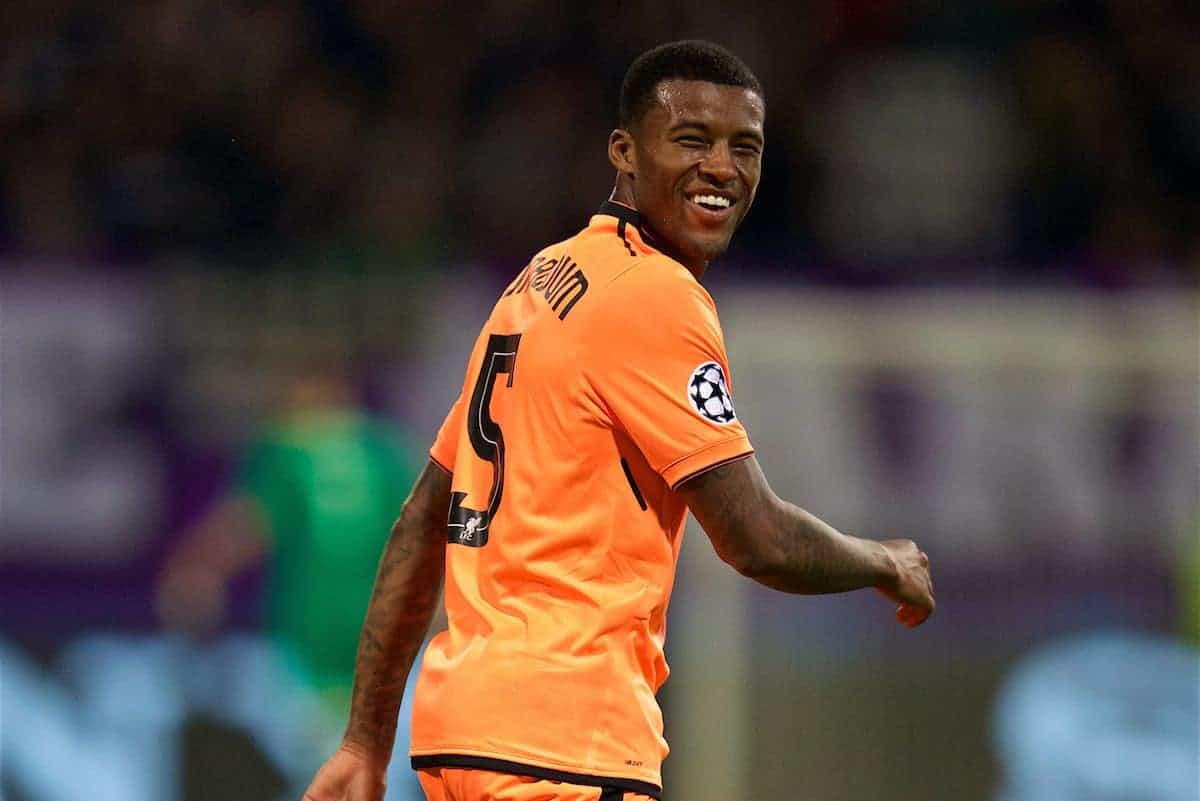 Henderson may be the captain, but Wijnaldum will be the brains. A player who thinks then acts.
You will not see him go chasing the ball at the wrong time, exposing our formation, or breaking into the box leaving it exposed to the vaunted Madrid counterattack.
Every top side needs a water carrier. The front three deserve all the plaudits they receive, yet, if Liverpool are to lift No. 6 in Kiev, you can be certain Gini played a considerable part.
Just don't expect to find it on any spreadsheet.
---
* This is a guest article for This Is Anfield. If you'd like to contribute a piece for consideration please see this page. Follow Scott on Twitter, @AtoptheKop, and Facebook here.