With Nabil Fekir's transfer to Liverpool being cancelled at the eleventh hour, which other players narrowly missed out on joining the Reds?
Fekir looked certain to become a Liverpool player last week, so much so that he had even conducted interviews with LFCTV.
For now, the deal is off. Whether that changes, time will tell.
Regardless, Fekir isn't the first player to have been close to heading to Anfield; here are 11 more from recent times.
Loic Remy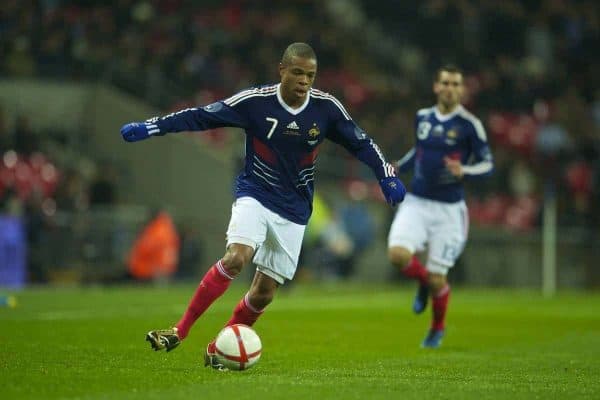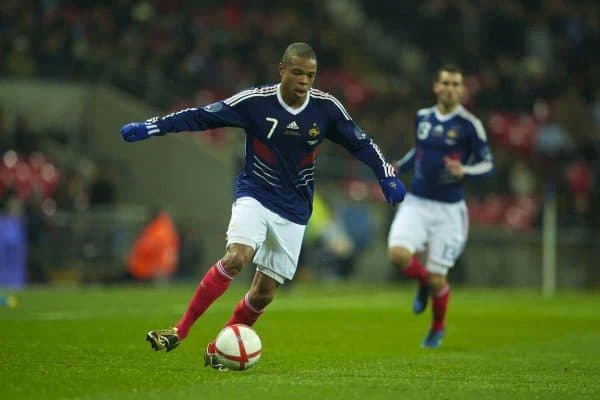 In the summer of 2014, Brendan Rodgers was keen on bringing in striker Loic Remy from QPR, in order to fill the void left by Luis Suarez.
It felt like a shrewd piece of business at the time, but a deal failed to materialise at the last minute.
How close was it? He flew to Liverpool's pre-season tour of America to have a medical.
Why did it break down? The medical failed due to the Frenchman's apparent heart problems.
How did it turn out? Remy went on to do adequately at Chelsea, scoring 12 times in 47 appearances, but he would never have been a superstar at Anfield, like Suarez.
Diego Costa

Diego Costa is the type of player you love as long as he plays for your team, and he was so nearly a Red back in 2013.
The Spain international confirmed this himself years later, long after the deal had become a thing of the past.
How close was it? A fee was agreed and £20million release clause was triggered.
Why did it break down? He decided to stay at Atletico and signed a new deal.
How did it turn out? Costa was one of Europe's best strikers in the years that followed, and he had a short but successful spell at Chelsea.
He is now back at Atletico, and remains a top player.
Clint Dempsey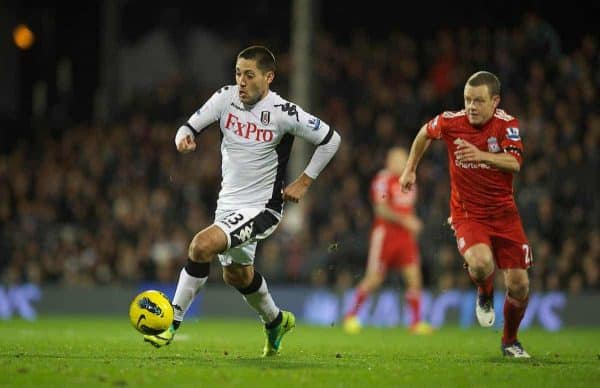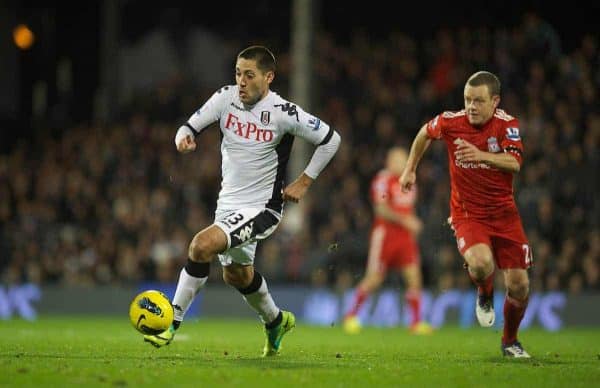 Rodgers famously wanted to bring in Clint Dempsey upon his arrival at Anfield in 2012, with Jordan Henderson going the other way.
The USA forward looked likely to move to Liverpool all summer, even going on strike at Craven Cottage, but it wasn't meant to be, and the Reds ended up being reported for the manner in which they conducted business.
How close was it? Liverpool were in a straight fight for Dempsey's signature on deadline day.
Why did it break down? The Reds refused to increase their bid on a 29-year-old.
How did it turn out? Dempsey went to Spurs, but was a disappointment. Bullet dodged.
Joey Barton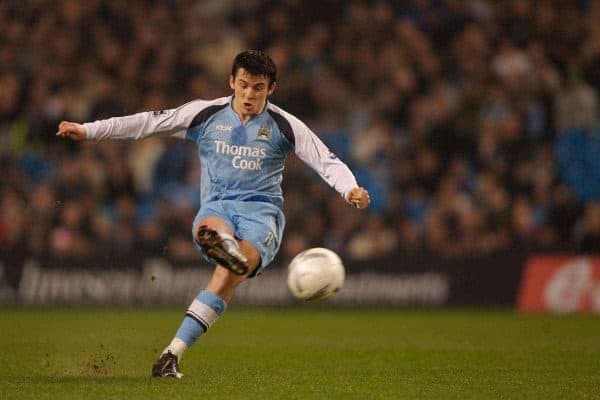 Back in 2004, Liverpool almost signed a youngster from Man City by the name of Joey Barton – a boyhood Evertonian.
In his autobiography, 'No Nonsense', Barton confirmed he almost played for the club he grew up detesting.
"From what I gathered, Steven Gerrard agitated to get Liverpool to sign me in 2004, because he felt we had the potential to forge a partnership.

"I met with Gerard Houllier at Melwood, and agreed everything verbally. A deal was close to being concluded but then he was sacked that summer. It was never revived."
How close was it? As Barton states, VERY!
Why did it break down? Gerard Houllier's sacking and Rafa Benitez's subsequent arrival.
How did it turn out? A lucky escape. Barton's career ended up being one filled was controversies, for all the wrong reasons.
Oh, and Liverpool signed a certain Xabi Alonso instead!
Lee Bowyer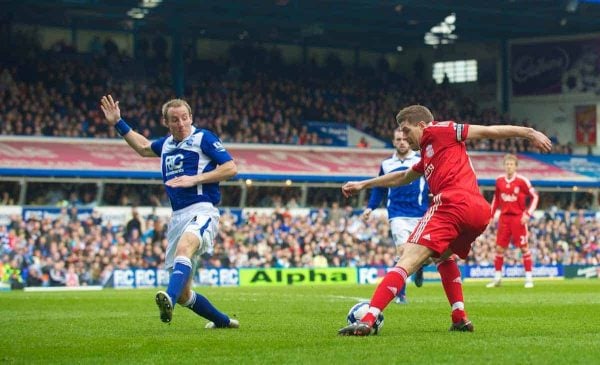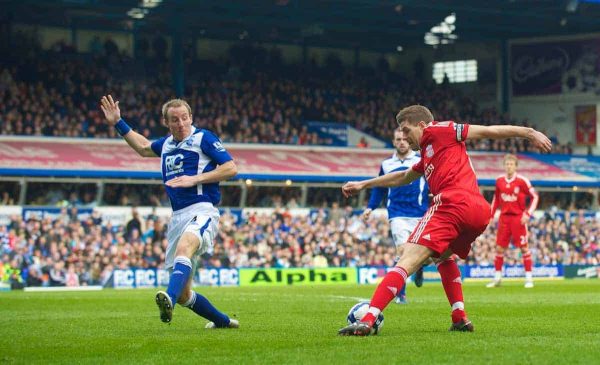 Lee Bowyer was arguably one of the best midfielders in England during his time at Leeds United in the early 2000s, and the thought of him playing for Liverpool was an exciting one.
The box-to-box midfielder looked nailed-on to become a Red in the summer of 2002, but the move had a last-gasp twist.
How close was it? A £9 million fee was agreed and he and his agent visited Melwood to agree terms.
Why did it break down? Houllier was not impressed by Bowyer's lack of hunger and excitement at joining Liverpool, so he pulled the plug. A statement from the club read: "Manager Gerard Houllier was not convinced the player had either the hunger or desire to play for the club, qualities which are essential for any Liverpool player"
How did it turn out? Another bullet dodged. Those Leeds years would prove to be the peak Bowyer's career, with failed spells at West Ham, Newcastle United, Birmingham City and Ipswich Town following.
Michael Laudrup
Michael Laudrup was one of Europe's greatest players during the 1980s, and one of the most naturally gifted footballers of his generation.
The Danish came oh so close to becoming a Red in 1983, as a 19-year-old, but it ended up being a case of what might have been.
How close was it? In Laudrup's words:
"We actually agreed a deal and I came over with my father to talk to Liverpool's representatives. We agreed a three-year contract and went away thinking it was all done.

"But two weeks later they came back saying they wanted to offer me the same package, but for four years because I was still young and needed time to develop. I was disappointed because although nothing had been signed, we had an agreement."
Why did it break down? Because of that extra year on the contract.
How did it turn out? A terrible decision; Laudrup would likely have been a Liverpool legend and the perfect replacement for Kenny Dalglish. He was a superstar at Juventus, Barcelona and Real Madrid.
Cristiano Ronaldo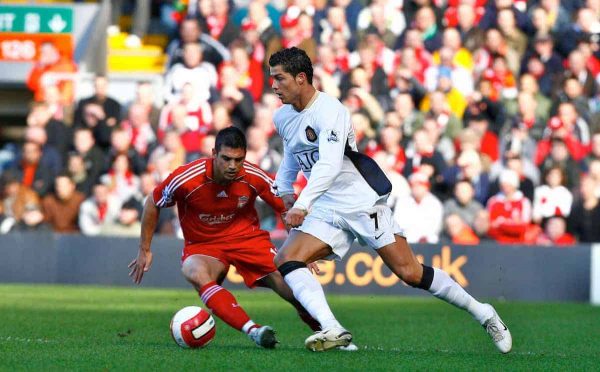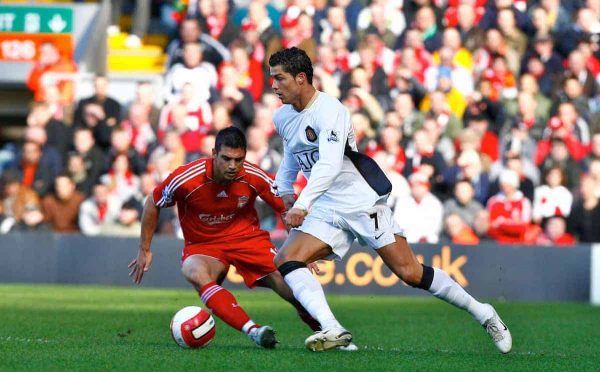 It may sicken you, but Cristiano Ronaldo once had a genuine chance of heading to Liverpool.
He was available for just £4 million from Sporting Lisbon in 2003, with then assistant manager Phil Thompson flying out to watch him in action.
How close was it? Talks were going well, and Liverpool believed they were in pole position to sign their man.
Why did it break down? Those pests up the M62, Man United, swooped in and got him for £12.2 million.
How did it turn out? Ronaldo was a United legend, and at Real Madrid, he has cemented his place as one of the greatest players of all time.
Lucas Neill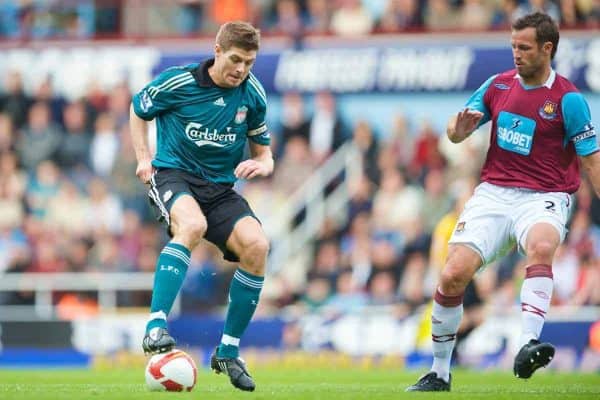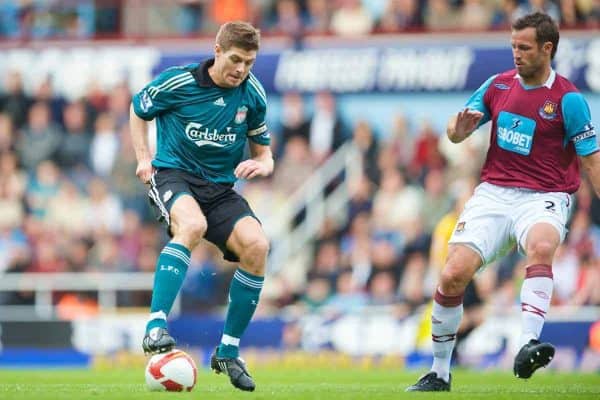 Lucas Neill was not popular with Liverpool supporters, having broken Jamie Carragher's leg with a nasty tackle while at Blackburn in 2003.
The Australian right-back was a major transfer target of Rafa Benitez's in January 2007, though, but a move petered out despite looking very likely.
How close was it? Neill's representatives said he would only sign for Liverpool, and the player wanted to leave Blackburn.
Why did it break down? West Ham offered more money, and Neill's representatives had a change of heart.
How did it turn out? Neill would have been a solid but completely unspectacular signing. Alvaro Arbeloa arrived instead and was largely excellent.
Dani Alves

Dani Alves was an emerging 23-year-old right-back at Sevilla in 2006, and Benitez had eyes on him as an upgrade on Steve Finnan.
Just £8 million was required to prise him away from the La Liga club, but Liverpool appeared to lose their wallet.
How close was it? All it needed was the two clubs to agree the fee.
Why did it break down? Liverpool didn't pay the £8 million. You can apparently blame Rick Parry for this one not happening.
How did it turn out? Alves has been one of the best full-backs of his generation and has won more club trophies than any player in history.
So no, it did not turn out well.
Gareth Barry

Benitez wanted to replace Alonso with Gareth Barry in the summer of 2008, much to the dismay of many fans, despite Barry playing good football at the time.
A move looked highly likely, but fortunately, it never got completed.
How close was it? A deal was done in the eyes of many, including the Guardian's Stuart James.
Why did it break down? An exit deal for Alonso couldn't be agreed, and Aston Villa demanded more money.
How did it turn out? Barry has had an excellent career – he has the record number of appearances in the Premier League (653) – but he never quite felt up to Liverpool's standards.
Plus, Alonso was supreme the following season – 2008/09 – in what was his last at Anfield before joining Real Madrid.
Gabriel Heinze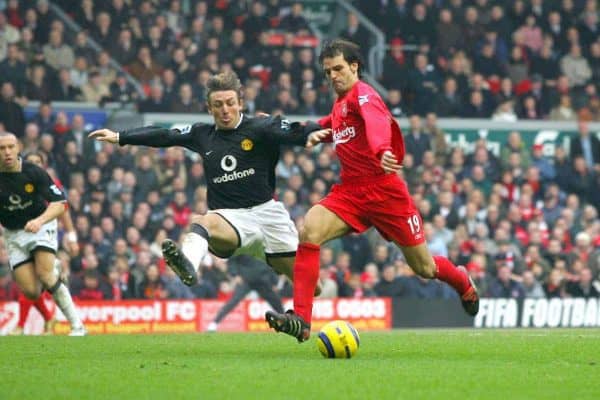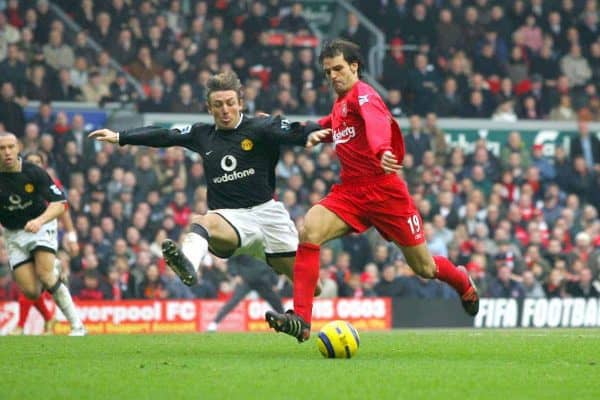 Direct transfers between Liverpool and Man United are an incredibly rare thing, but one almost came to fruition in the summer of 2007.
The gritty Argentina had fallen out with Alex Ferguson at Old Trafford, and joining the Reds was something that appealed.
How close was it? Only a tribunal prevented it from happening.
Why did it break down? United got their knickers in a twist about Heinze moving to their bitter rivals, and despite him apparently being able to join anyone for £6.8million, they backtracked.
Eventually, the tribunal went their way (surprise, surprise!).
How did it turn out? Heinze was an excellent defender and would have given a few years of good service to the club. It was a far from the end of the world, though.