A year ago, Dominic Solanke won the battle in pre-season against Divock Origi, it's a situation the two find themselves in again this year.
When Jurgen Klopp lines up his side for their opening pre-season friendly at Chester in just over a fortnight he'll have some strong options in defence and midfield.
The early domestic friendlies will see two XIs each playing 45 minutes, and we'll get the likes of Andy Robertson, Alberto Moreno, Nathaniel Clyne, Virgil van Dijk, Joe Gomez, Ragnar Klavan and Joel Matip in defence.
In midfield, there will be new signings Fabinho and Naby Keita, plus James Milner, Gini Wijnaldum and Adam Lallana.
Youngsters Harry Wilson and Ben Woodburn will feature prominently, looking to do enough to remain in the first-team picture in the new season.
But with the front three of Sadio Mane, Roberto Firmino and Mohamed Salah all at the World Cup, it's in attack that there will be the biggest opportunity for players to shine.
Most notably, it presents a straight head-to-head between two players who found themselves in a similar position a year ago; Dominic Solanke and Divock Origi.
Last summer's pre-season saw Solanke move ahead of Origi in Klopp's thoughts, scoring in friendlies against Crystal Palace, Hertha Berlin and Athletic Bilbao.
Origi, three years Solanke's senior, needed to be playing regularly and sought assurances from Klopp which he couldn't be given and the Belgian headed out on loan while Solanke became the main back-up to Firmino.
The argument for Origi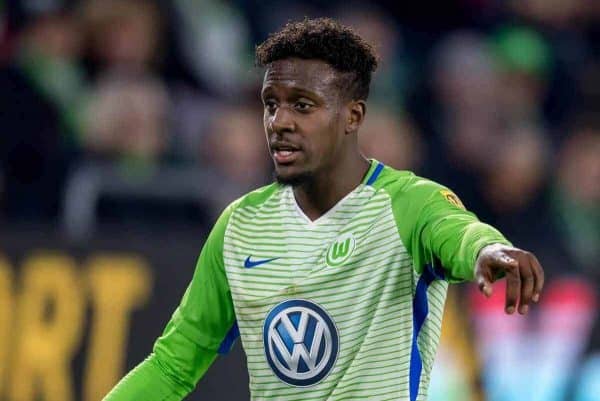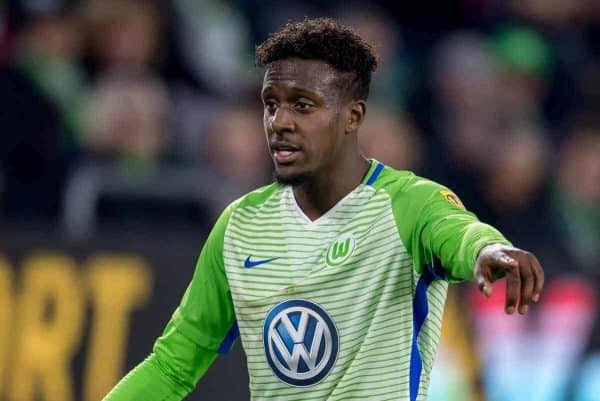 Origi's loan at Wolfsburg was pretty unsuccessful; scoring seven goals in 36 appearances for the German side.
It must be noted though that a change of manager mid-season, plus tactics that frequently switched and didn't get the best from the player, didn't work in Origi's failure.
That tally of seven goals was disappointing, especially given that he'd scored double figures despite a peripheral role in his two seasons previous at Anfield.
That, though, perhaps shows that had Origi remained at Liverpool, he'd have scored close to double figures again – which would be more than Solanke managed.
It's very difficult to imagine that had Origi not gone out on loan that he'd have scored more than one goal all season.
This is, after all, a player who showed great promise in the early months under Klopp and scored home and away against Borussia Dortmund in the Europa League.
Solanke's season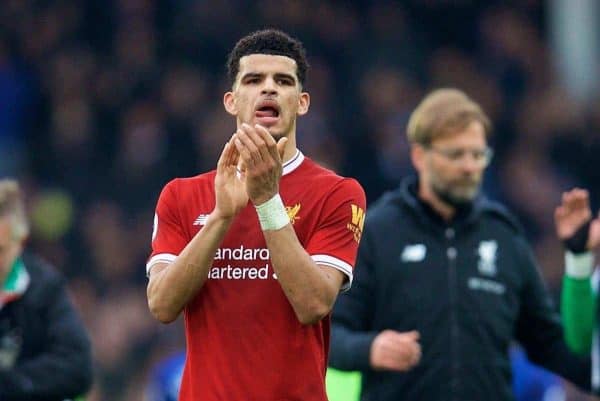 When Solanke arrived last summer from Chelsea, initial reports claimed he would actually be joining the Under-23s squad initially.
But clearly an ambitious player, he forced his way into Klopp's plans and ahead of Origi in pre-season. He was then the primary back-up to Firmino, even if most appearances arrived as late cameos from the bench.
A full league debut at Stoke in November pointed at an increased involvement as we headed into winter, but that never materialised and he started just twice more until the heavily rotated side that lined up at Everton in April.
In the meantime, he somehow fell behind Danny Ings in Klopp's thoughts, with the injury-hit Englishman starting against West Brom instead of Solanke. Only to then be back ahead of Ings for the final game of the season, starting and scoring his first goal for the club against Brighton.
It was a confusing season then for the Londoner and he now finds himself in a very similar position to a year ago.
Opportunity knocks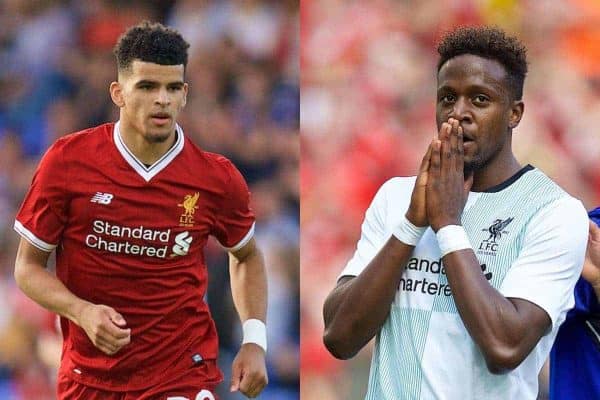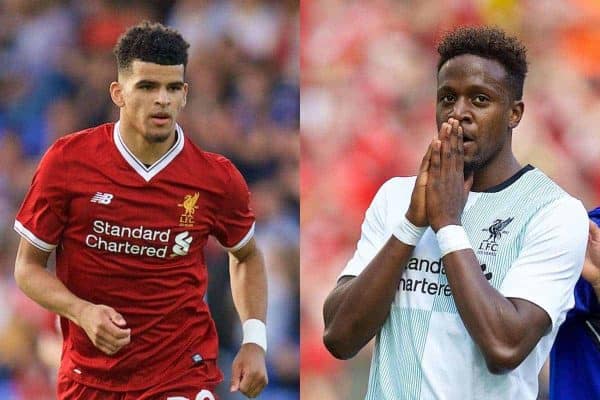 We're very likely to see Origi and Solanke play 45 minutes each as the centre-forward in these early friendlies; with the likes of Wilson, Ings, Woodburn, Kent and Ojo as the wider forwards.
Origi, who missed out on Belgium's squad for the World Cup, has been doing personal training over in America while on vacation in Los Angeles; clearly he knows the importance of taking the opportunity this summer where he failed to last year.
With Firmino's Brazil likely to progress far in the World Cup, the Reds' No.9 won't be involved in pre-season until the sixth friendly – against Man City in New Jersey – at the very earliest. Even then, he won't be playing full 90 minutes. There's a huge opportunity for Solanke and Origi to impress.
Rhian Brewster's injury will keep him out until late August so despite being fast-tracked to the first-team he won't be involved early on.
What's likely is that Klopp will go with Firmino, Salah, one of Origi or Solanke, plus Brewster as his central options.
It's a head-to-head between the two and pre-season will decide who wins the chance to remain at Anfield in 2018/19.