Dominic Solanke's first season at Liverpool saw the youngster rely on cameos and half-chances for an opportunity to impress at his new club.
Signed last summer, the teenager was perhaps a surprise arrival — and it wasn't clear whether he would go immediately into the first-team fold or spend more time with the U23s.
Moving after his contract ended at Chelsea, there was always going to be an argument over a settlement fee — aged under 24, the west London club would be entitled to a payment for his development, the disagreement would centre around how much.
The Blues valued him at £10 million whilst the Reds had a figure of £3 million in mind. The fee still hasn't been agreed now a year later.
Despite this, the overriding thought was of where he would fit in; Daniel Sturridge had been beset by injury but was still the main option from the bench, while both Divock Origi and Danny Ings had shown in flashes that they could be called upon—if fit.
It looked like Solanke would be fifth choice in the pecking order of Liverpool strikers.
But after impressing in the U20 World Cup, scoring four goals for tournament winners England, pre-season then offered an opportunity for the player to stake his claim.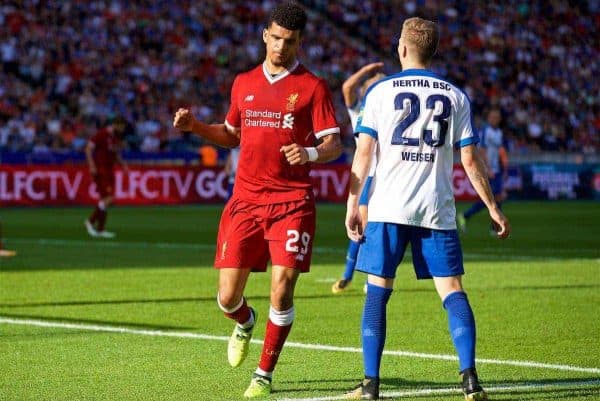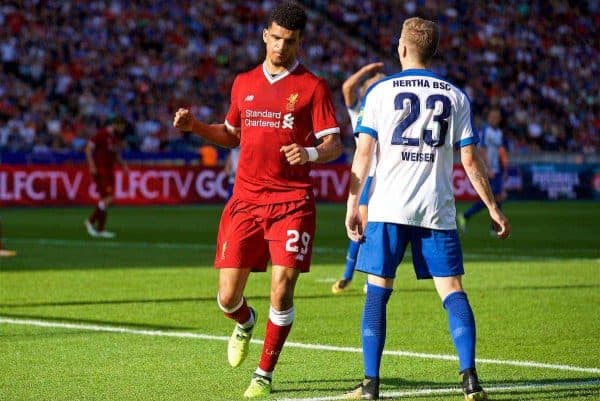 Frank de Boer's Crystal Palace faced the Reds first and Solanke was to make everyone sit up and take notice of his arrival shortly after his second-half introduction.
Receiving the ball with his back to goal, and with a sharp touch out of his feet, he unleashed a shot from 25 yards that left Wayne Hennessey a spectator.
Jurgen Klopp gave his substitute a rapturous round of applause—it was a fantastic strike.
By the time pre-season had finished, Solanke had found the net on a further two occasions, against Hertha Berlin and Athletic Bilbao—not a bad introduction, but what would await him once the full season got underway? Could he realistically expect any game time?
Klopp answered the question almost immediately: Origi was sent on a season-long loan to Wolfsburg and Solanke was preferred to both Sturridge and Ings.
By the time the 2017/18 season was a month old the young striker had made four appearances—one in the Champions League Playoff and three in the Premier League; however, crucially he'd only featured for 58 minutes—it was to set the tone for the majority of his season.
Dominic Solanke, 2017/18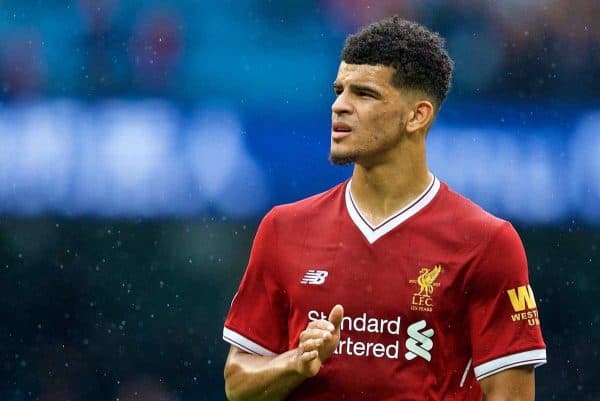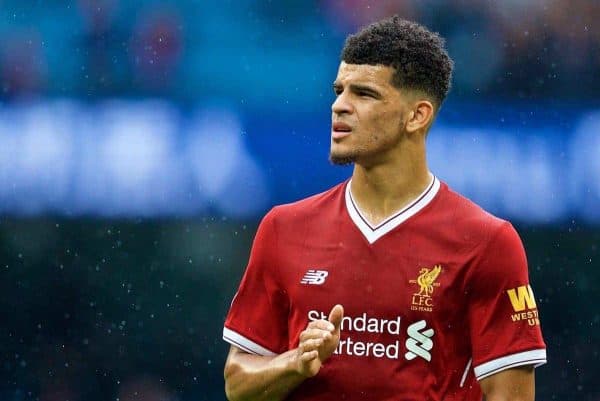 Started: 6 (All competitions)
On as a substitute: 21
Unused sub: 22
Goals: 1
Assists: 1
Average TIA Player Rating: 6.4 (Rank = 12th)
A Couple, a Few, None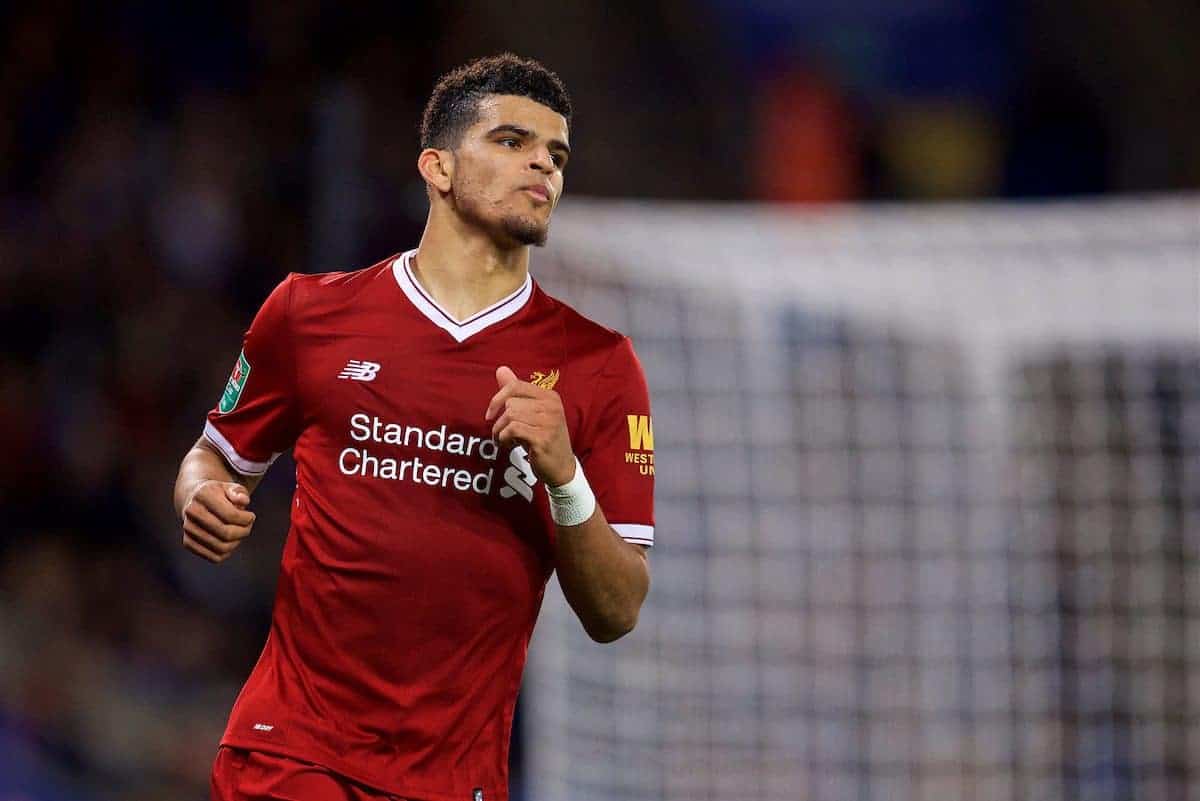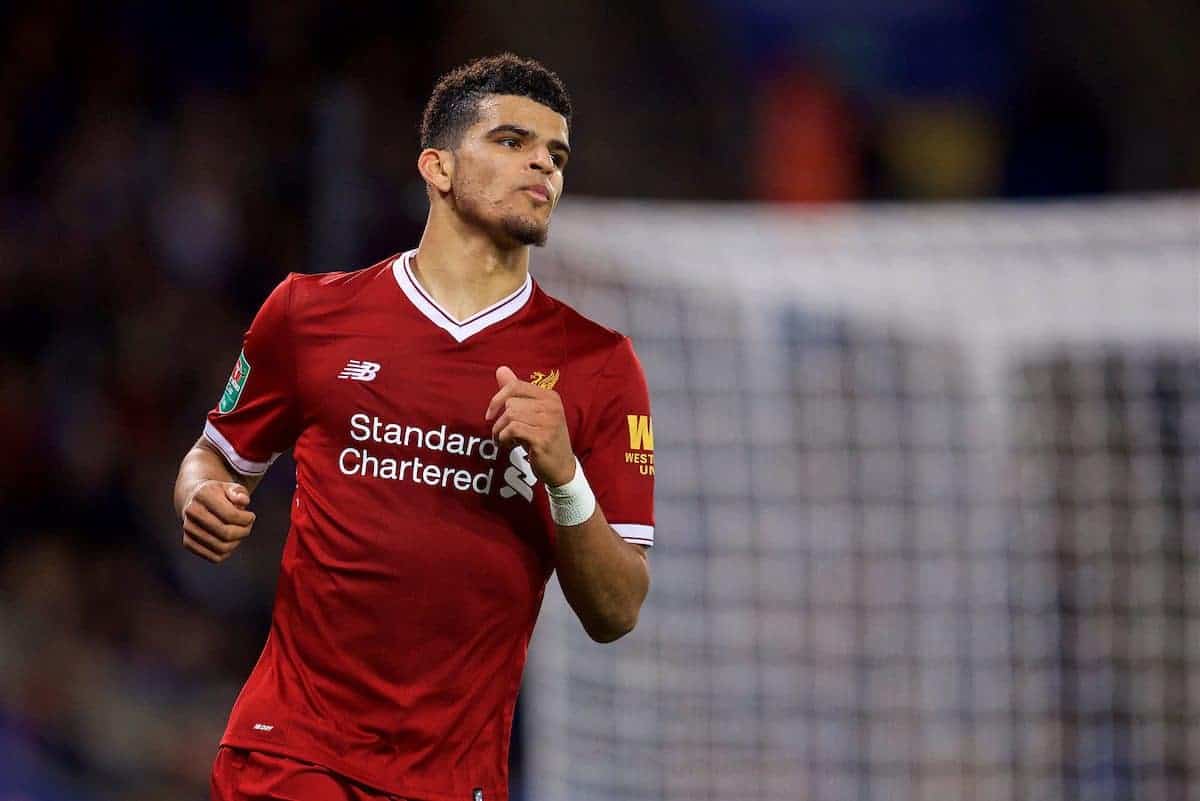 Liverpool's front three of Mohamed Salah, Roberto Firmino and Sadio Mane were not only setting the Premier League alight, they were quickly establishing themselves as the most potent strike force in Europe.
As such, the Solanke was going to find it hard to break into any sort of full-time striking role.
January saw Sturridge depart to West Brom and Solanke continued to get the nod ahead of fellow benchwarmer Ings, but he was still in search of his first Liverpool goal.
An assist had already been achieved against Stoke City where Solanke arguably put in one of his best performances.
Salah needed a rest and Solanke was thrown a rare start against the Potters; it was a chance for him to show his worth and he duly took it.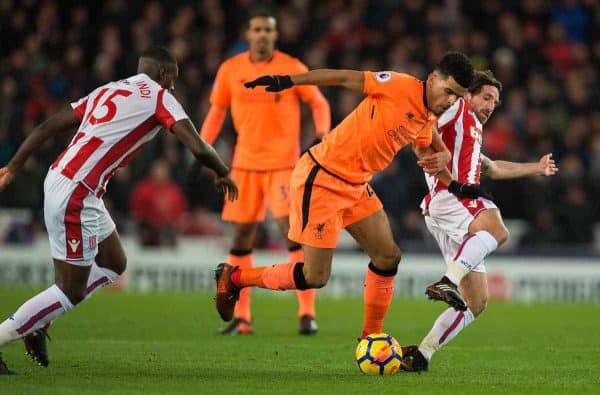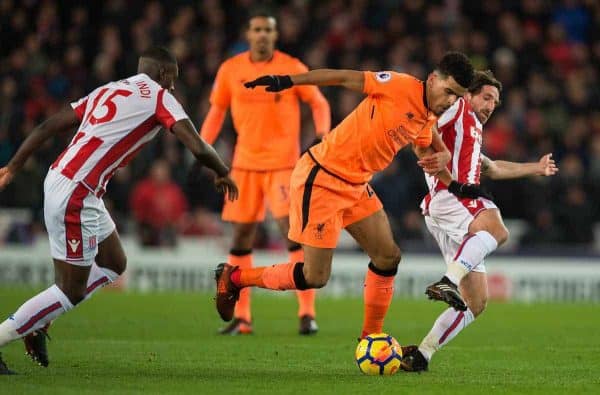 Whilst he may not have filled the gap left by the soaring Egyptian, Solanke put in a good shift which ultimately resulted in a neat piece of play inside the 18-yard-box.
What followed was a clever ball to Mane and bang, Liverpool had their opener.
From thereon in Solanke's season became a stutter. Following the Stoke game he got a two-minute cameo against Brighton, before getting another start against neighbours Everton.
It should have been an opportunity for the Englishman to shine but Liverpool opted for a less familiar 4-1-4-1 formation.
He was replaced on 77 minutes by Ings and a controversial penalty saw the Blues leave Anfield with a draw.
Highs and Lows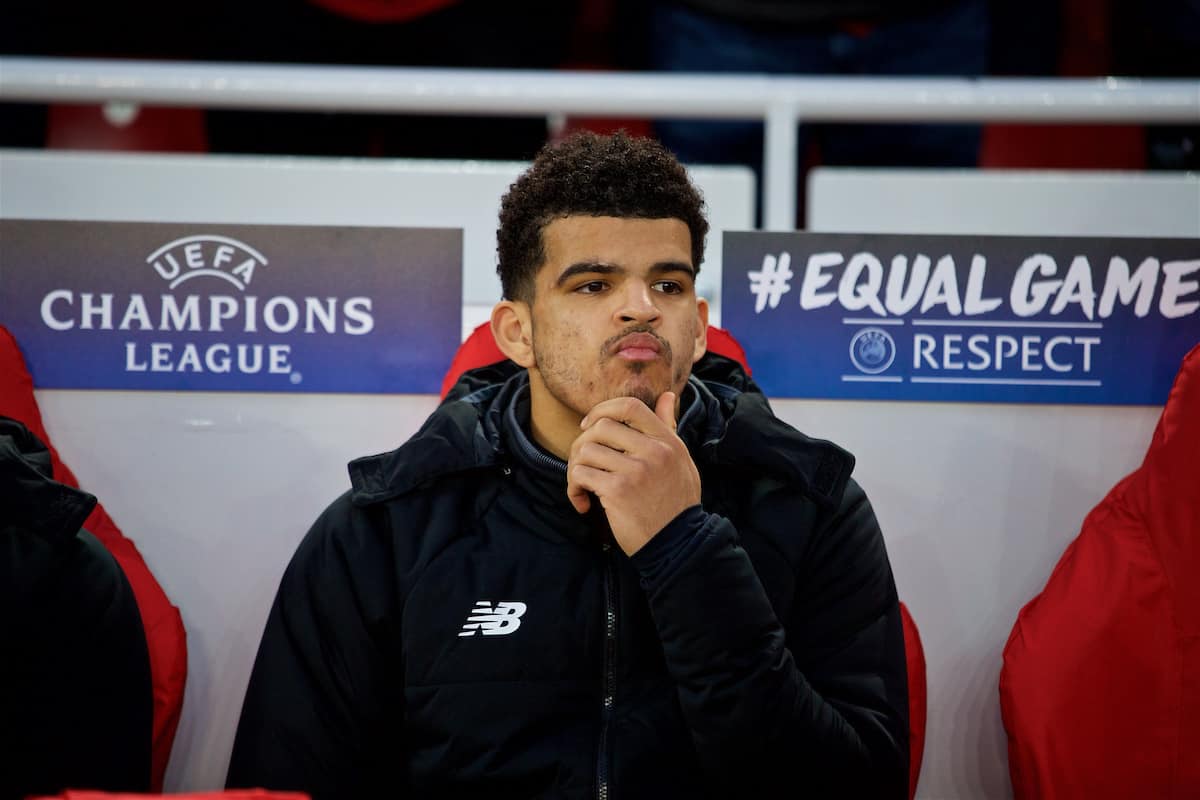 Criticism was beginning to be fired at the striker from some angles: was he at a level ready to wear the red shirt?
Many said no, but strikers rely on constant game time and working relationships built on the pitch.
Training is no substitute for match action and Solanke was getting very few minutes to work with. It was understandable due to the now-cemented front three, but this was hardly his fault.
The situation that Solanke found himself in was highlighted against Chelsea in May as Liverpool pushed for Champions League qualification.
With 16 minutes remaining he was given a chance from the bench against his old club, the Reds were chasing a 1-0 deficit thanks to Olivier Giroud's first-half header.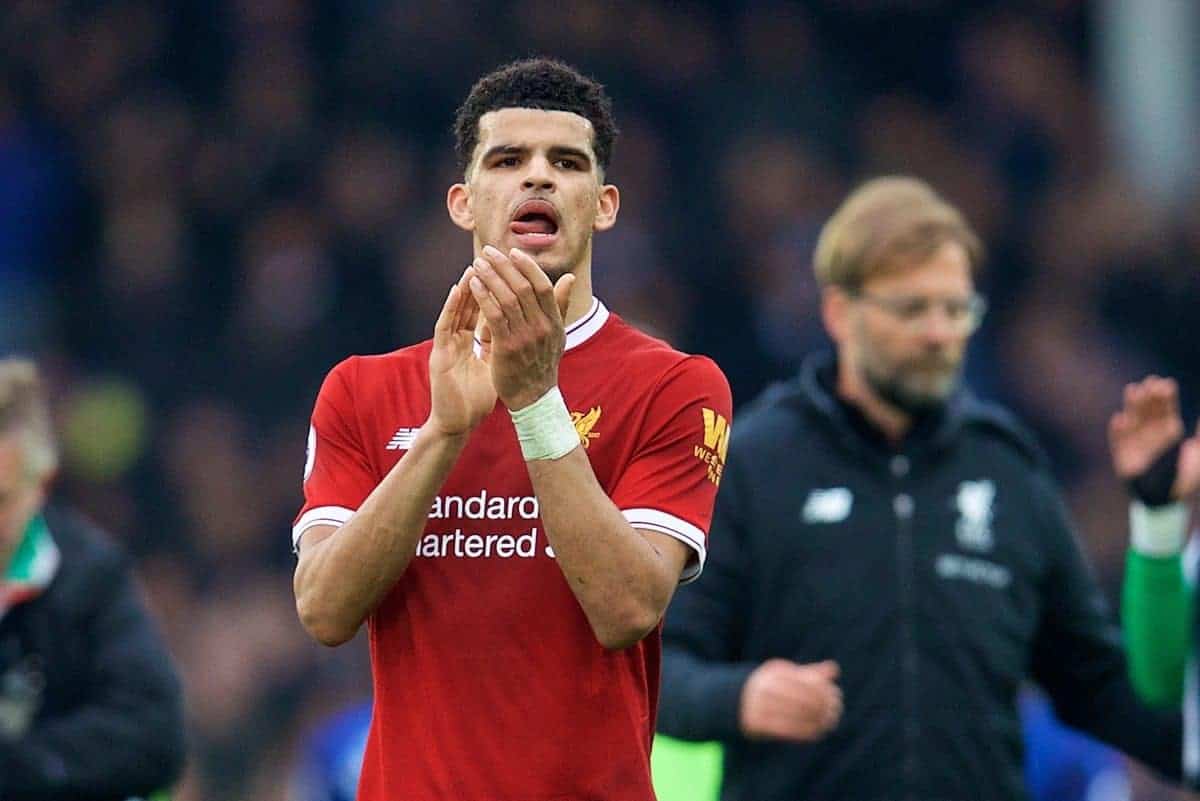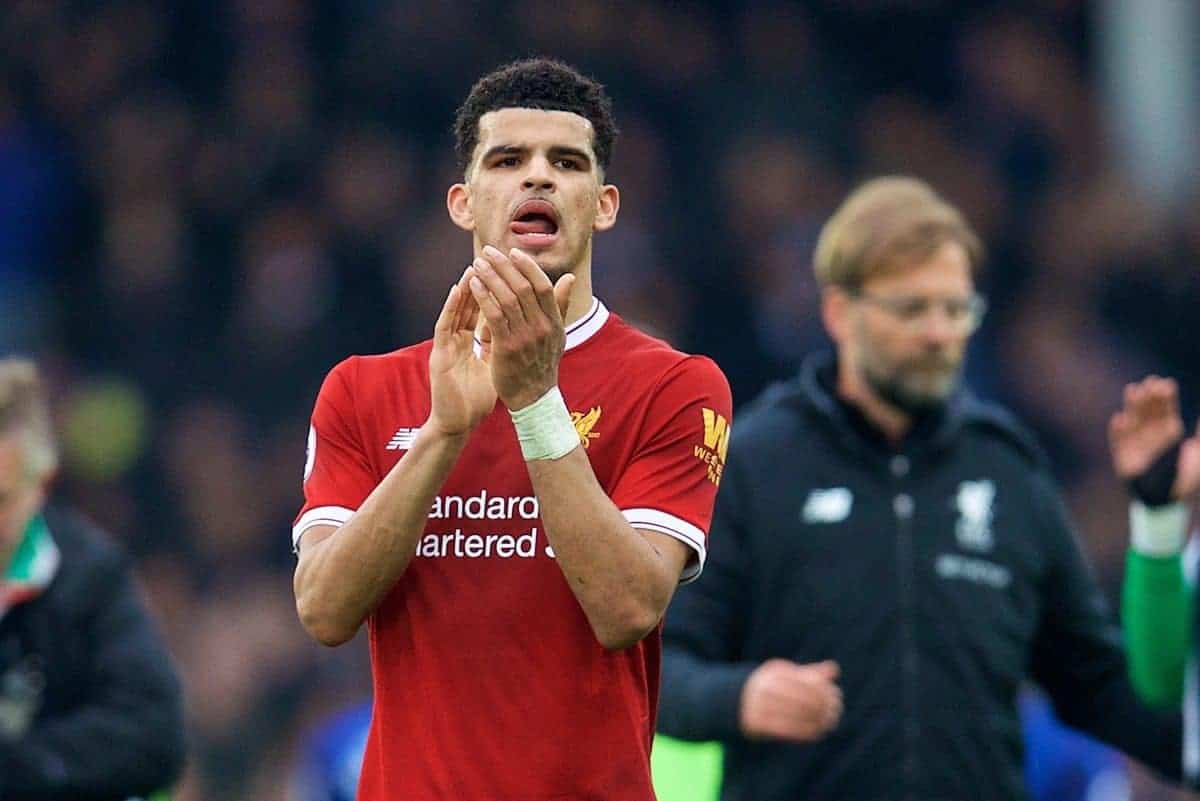 As the clock ticked into added time the young striker found himself with space inside the box, all he had to do was steer his header into the goal, he couldn't and the chance soared over the bar.
It was a massive three points dropped at Stamford Bridge and the fury of Liverpool potentially missing out on fourth place was too much for many to take.
Solanke seemed an easy target and that was enough for some.
Strikers need game time, they need chances and they need consistency.
With a few moments here and there Klopp had sacrificed the youngster for the bigger picture—once again, fully understandable, but not everyone was either aware or sympathetic.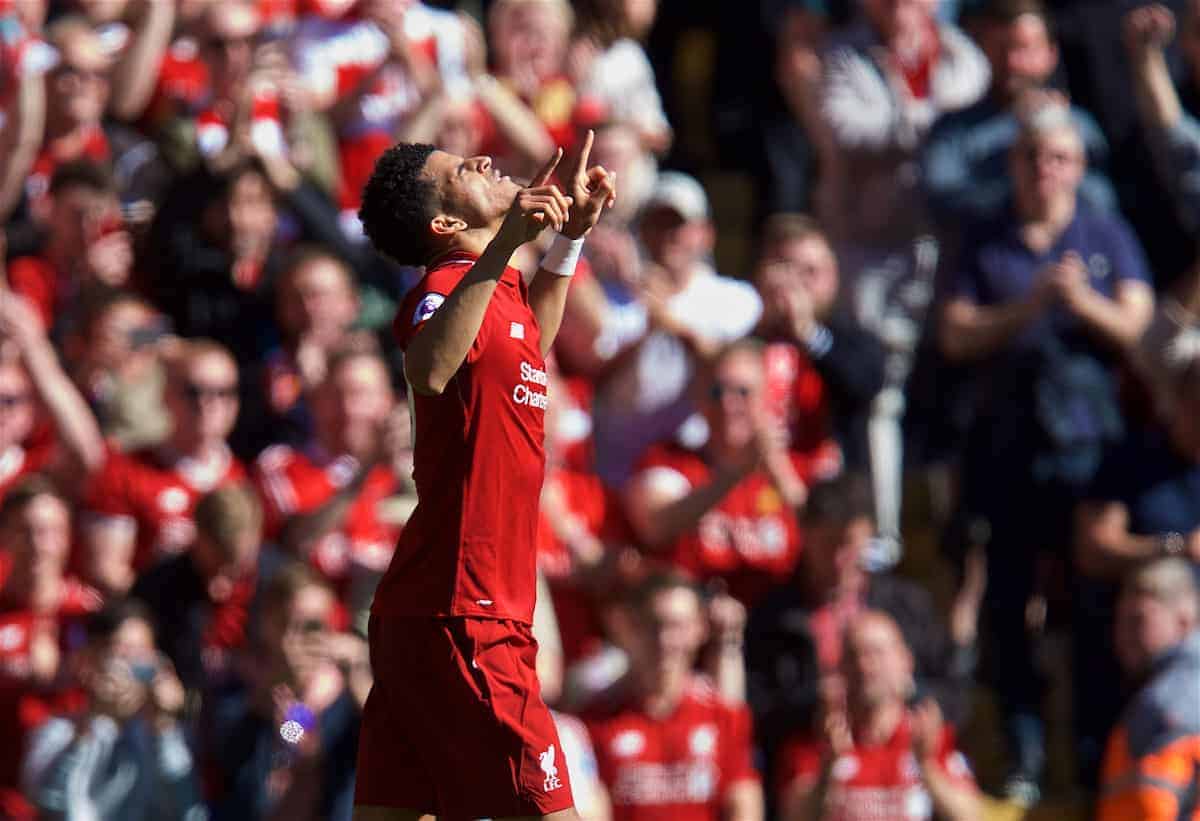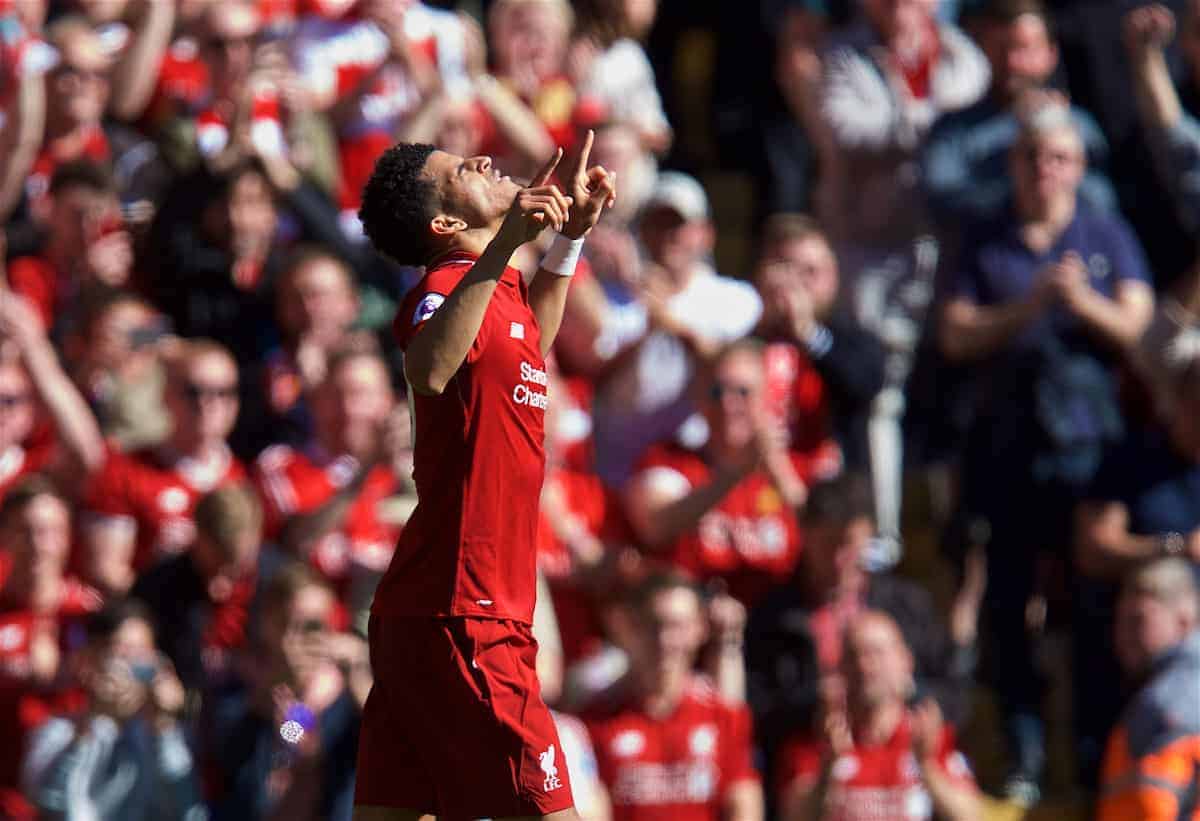 On the final day of the Premier League season Solanke would have his say though.
Liverpool faced Brighton in a do-or-die situation: the Reds needed a win to ensure their season didn't come down to a Champions League playoff in the final against Real Madrid.
Solanke was chosen to partner Firmino in a 4-4-2 formation—Klopp had one eye on Kyiv.
The No. 29 was equal to the manager's request, and with a fellow forward to work with he rolled back the months to his time in Asia, smashing the ball into the top corner from just inside the area to put the Reds 3-0 up.
It was a wonderful finish and with that Solanke had bookended his first season at Liverpool with two fabulous strikes.
Improvements & Future Role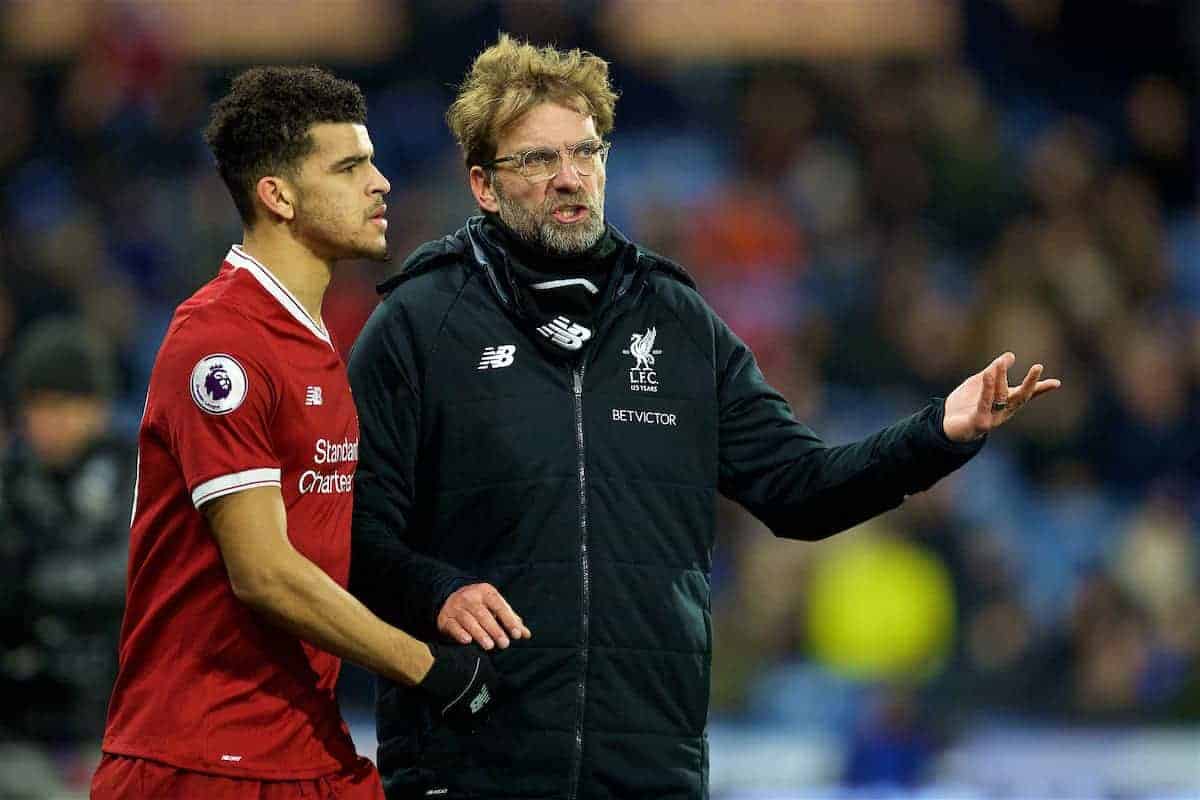 With Liverpool once again fighting on four fronts, and many players returning from a World Cup late this summer, Solanke could get considerably more game time during 2018/19.
However, a loan move could also be on the cards if Klopp's past decisions on youth players are taken into consideration.
This would, though, leave the Reds short on striking options should something happen to the established front three.
For Solanke to develop fully he'll need game time and this should come in the form of the domestic cups, so a good run in either the FA Cup or League Cup should allow the striker to get desperately needed consistent minutes at some level.
Liverpool's return to the Champions League should also allow Solanke to feature in some group games, as well as Premier League clashes that follow the European midweek, should Klopp wish to rotate his front three and keep them fresh as possible; though this depends on further signings.
Whatever happens though, Solanke will need more than two minutes here and 14 there to establish himself as a fully functioning striker.
This is something that Klopp will either have to accept, or work around, as he seeks to guide Liverpool to that so far elusive trophy.
---
Best Moment: The final day of the season and a blistering goal at the Anfield Road end.
Worst Moment: Missing an injury-time golden opportunity away at Stamford Bridge.
Role next season: To try and pressurise the manager to give him more minutes, especially in the domestic cup competitions.