Liverpool have eight players at the World Cup in Russia—and the England duo could face the possibility of meeting Reds team-mate Sadio Mane in the knockouts.
Trent Alexander-Arnold hasn't yet featured for the Three Lions, with Kieran Trippier starting right wing-back in the opening match.
There remain two group games for the youngster to figure in though, as well as—hopefully—a knock-out stage ahead.
Once again displaying a maturity beyond his experience, Alexander-Arnold took on the press ahead of England's second match, where they face Panama, and he was questioned on the possibility of facing Mane among other matters.
In his pre-game press conference, the right-back also stated he was trying to watch all of his club team-mates' fixtures.
"I try to watch every one of my club-mates' games out here, I watched their first game and I want to see him do well," said Alexander-Arnold.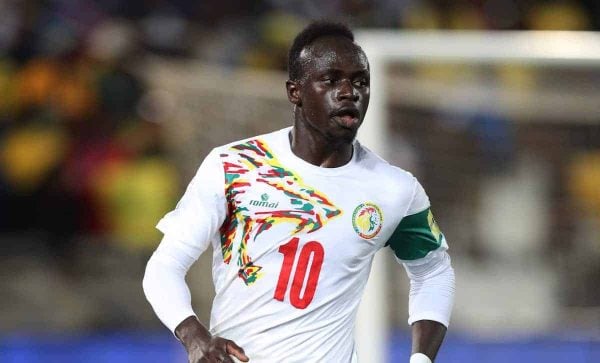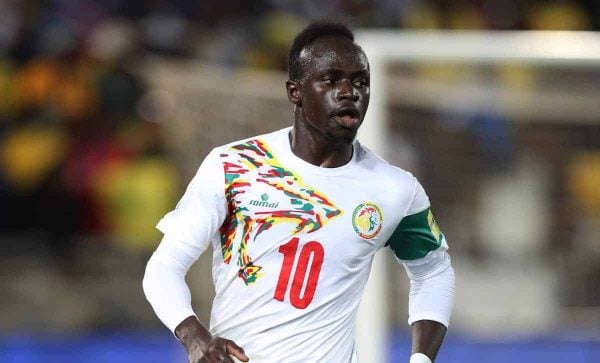 "It's only right we all support each other in that sense. Whenever I watch Senegal I want to see them win and the same with my other teammates.
"We're just focused on ourselves but if the time comes when we hopefully get out of the group and we play them, that's when we'll focus on it.
"We never spoke about [playing each other in Russia], there were three games we needed to get past and there's still two now.
"Until we know we might be playing each other, that's when we'll speak."
One player who isn't at the finals in Russia, but undoubtedly would have been if not for injury, is Alex Oxlade-Chamberlain.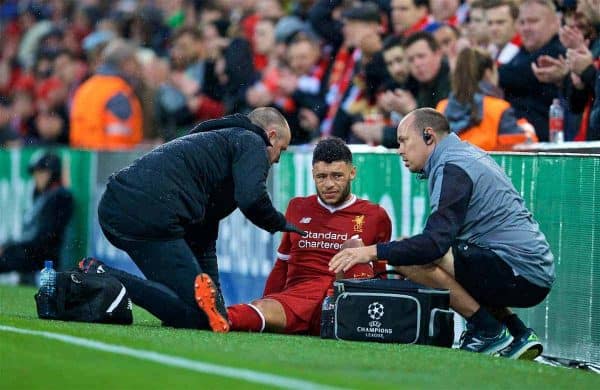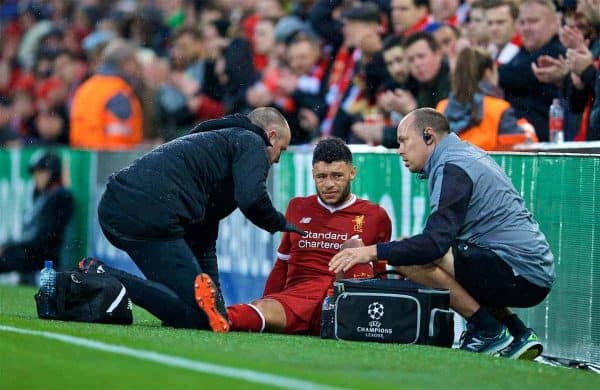 Skipper Jordan Henderson, however, says his midfield partner will be back stronger than ever.
Speaking on the club's end-of-season DVD, Henderson alluded to Oxlade-Chamberlain's strength of character—something which has often shone through in interviews.
"He's came in and I think he's put in some brilliant performances and you can see how the fans have took to him straight away. [He's] brilliant to have around in the dressing room, he's a big character and he'll be missed over the time that he's out, definitely.
"But I know that he'll be back as soon as he can and as strong as he can, because that's the type of person he is.
"He's always positive, even now when he's injured he comes in with a smile on his face and he's always joking around and laughing.
"It's amazing to see, really, because of where he is at the minute and he's got a pretty long journey ahead of him to recover, but I'm sure he'll attack that.
"He's got brilliant people around him and helping him, and the lads will help him as much as they can throughout that journey. I've got no doubt he'll be back as soon as he can and he'll be even better when he's back."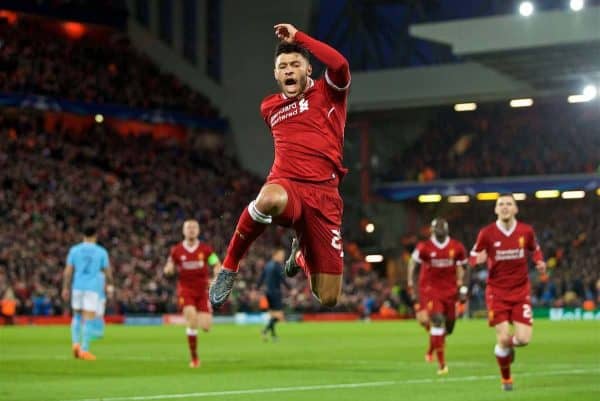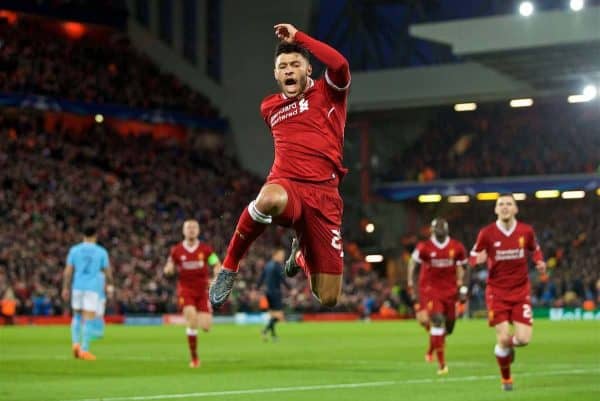 With new additions in the midfield engine room ahead of next season, in Fabinho and Naby Keita, Liverpool at least shouldn't be short of options while Oxlade-Chamberlain fully recuperates.
When he's back, however, he'll face a battle to regain a regular spot in the side—and it's a challenge he'll doubtless take on with determination, just as he did in winning a place initially after joining last summer.