It's claimed that Liverpool are expected to finalise a deal for at least one more player within the next 24 hours, as negotiations for key targets move forward.
The Reds have already sealed the signing of Brazilian midfielder Fabinho from Monaco, while Naby Keita is also due to make his long-awaited arrival on July 1.
But with Jurgen Klopp targeting an early influx of talent ahead of the World Cup, sporting director Michael Edwards has been busy in the first week of June.
And according to the Independent's Simon Hughes, a breakthrough in talks with various clubs has seen "the probability of at least one target being secured inside the next 24 hours increasing dramatically."
The players Hughes mentions are Lyon's Nabil Fekir and Stoke City's Xherdan Shaqiri; one long known to be on Liverpool's radar and the other a surprise candidate to emerge on Wednesday.
Hughes writes confidently that Fekir "does not see his future anywhere other than Merseyside," while club president Jean-Michel Aulas "accepted that."
The identification of the playmaker's successor, Houssem Aouar, who will sign a new five-year deal with Lyon, and the urgency of Liverpool's pursuit are factors behind Hughes' conviction.
He even adds that Aulas "has realised a pre-World Cup agreement might be the most profitable way of moving forward," as a ready-made 'tournament premium' could be negotiated.
Crucially, it doesn't seem to be a case of one or the other between Fekir and Shaqiri, as Klopp eyes "two new creative additions capable of functioning in a number of attacking positions."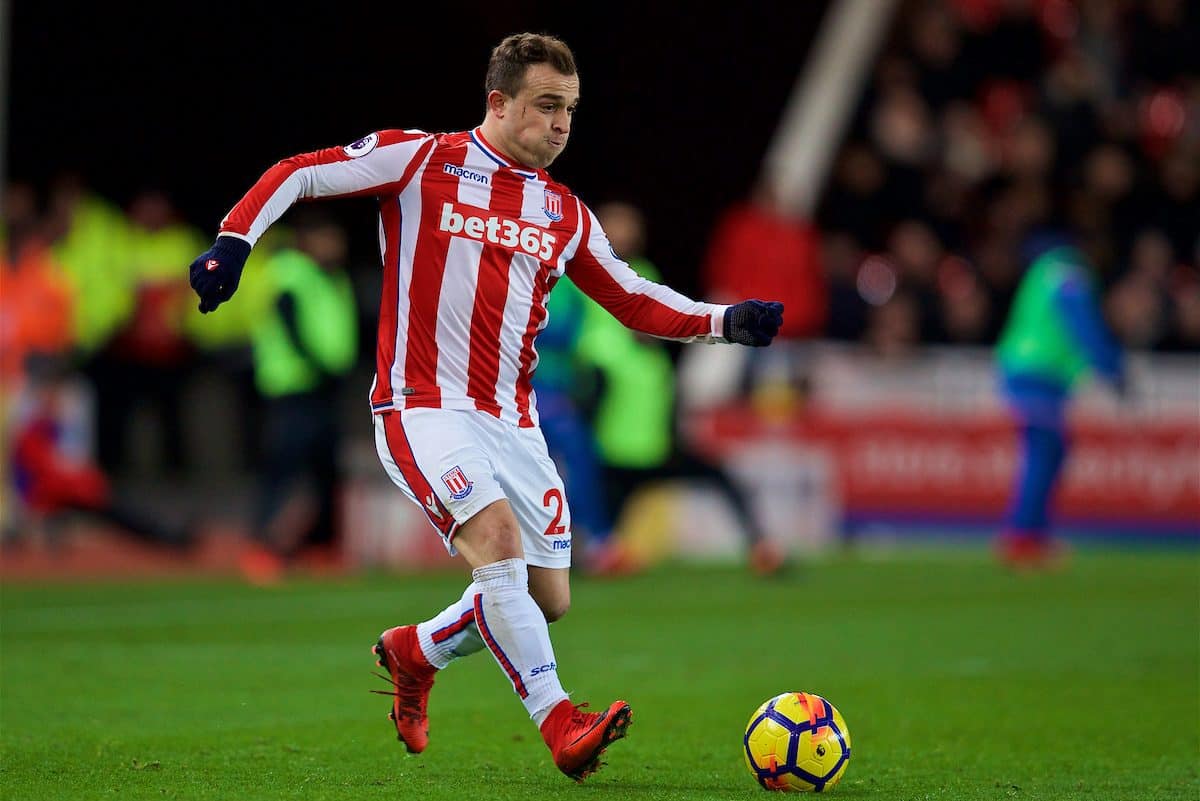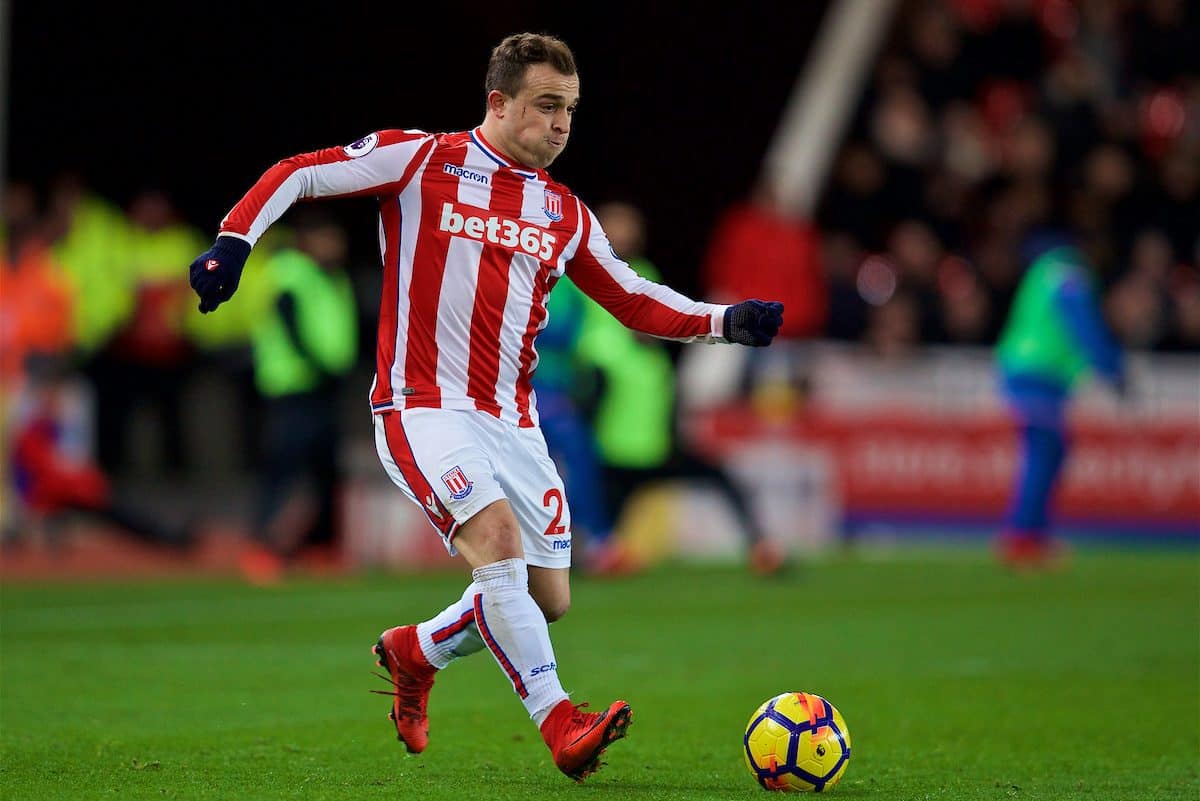 With regards Shaqiri, Hughes describes the Swiss winger as "low-risk and a bargain," with his £12 million release clause eradicating any need to negotiate with Stoke.
The Potters suffered relegation to the Championship after 10 years in the top flight last month, with Shaqiri's clause coming into effect as a result.
The 26-year-old has set his sights on remaining in the Premier League, and though Tottenham and Southampton are among his suitors, Liverpool should be confident of securing a move.
Interestingly, Hughes adds that both France and Switzerland have "made it clear to players subjected to transfer speculation that selection will be influenced by focus on the [World Cup]."
This serves as an added incentive to both player and interested club to get their business done before June 14 or, more likely, before Fekir and Shaqiri depart for Russia.
Hughes speculates, therefore, that Thursday is Liverpool's D-Day, and supporters can hope for an exciting 24 hours if this proves to be the case.