Liverpool have seemingly escaped the prospect of playing a behind-closed-doors fixture in Europe next season, instead being given a fine by UEFA.
Reds supporters lined the streets to welcome the team to Anfield ahead of the Champions League quarter-final first leg against Manchester City in April.
But while the home players and staff were given a memorable reception, the away team's bus was targeted by a handful, throwing objects and cracking a window.
Liverpool went on to win the first leg 3-0, but the club and Jurgen Klopp had to apologise to City and UEFA levelled several charges at the club.
Those charges included:
• Setting off of fireworks
• Throwing of objects
• Acts of damage
• Crowd disturbances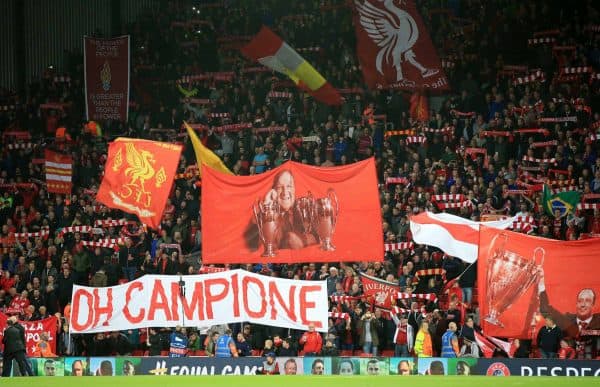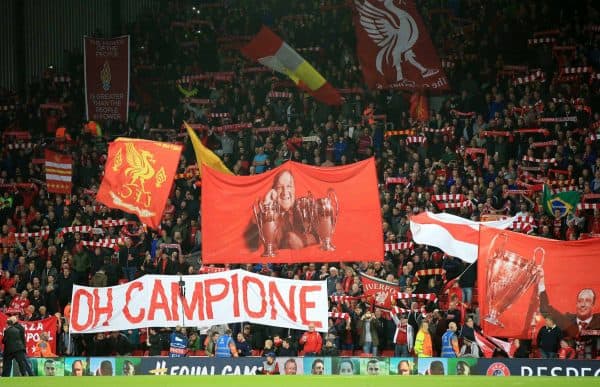 There had been fears that the disciplinary board would move to punish the Reds as a result, by making them play a game in Europe next season behind closed doors.
That would impact heavily in a financial sense, given the Reds' improved matchday revenue since the Main Stand was rebuilt, as well as in a sporting sense.
Liverpool's fans were widely credited with having helped the side blow away the likes of City and Roma en route to the Champions League final—and thankfully they'll be in place next season.
UEFA have instead fined the club €20,000 (£17,500).