Sadio Mane was a key part of Liverpool's devastating attack and enjoyed an overall impressive campaign once again in 2017/18.
Having been the best, or at least the most important, player for Jurgen Klopp's team in 2016/17, big things were again expected of Mane for 2017/18.
A change of starting position was a surprise to some, but he adapted perfectly and ended up as perhaps the most in-form member of the attack by the end of the campaign.
In between, there were plenty of ups and downs for the Senegal international, but it was a campaign where he proved his quality over and over again, despite a few setbacks.
He remains a critical part of the side and recent rumours involving his departure were swiftly rubbished by the club, another indication of his growing importance and stature.
Sadio Mane, 2017/18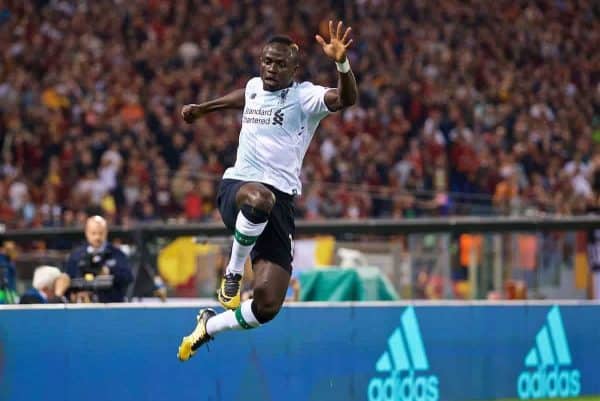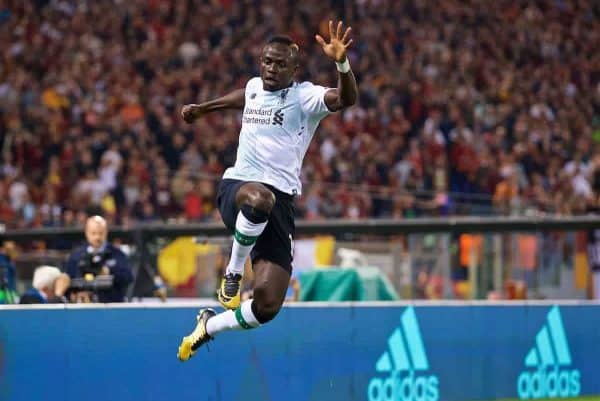 Started: 43 (All competitions)
On as a substitute: 1
Unused sub: 3
Goals: 20
Assists: 9
Average TIA Player Rating: 7.02 (Rank = Joint 4th)
Early Highs & Lows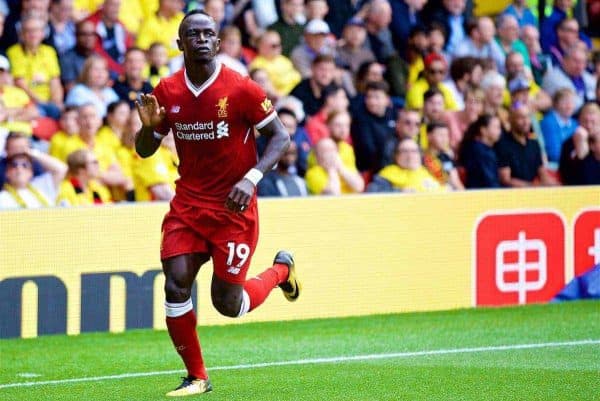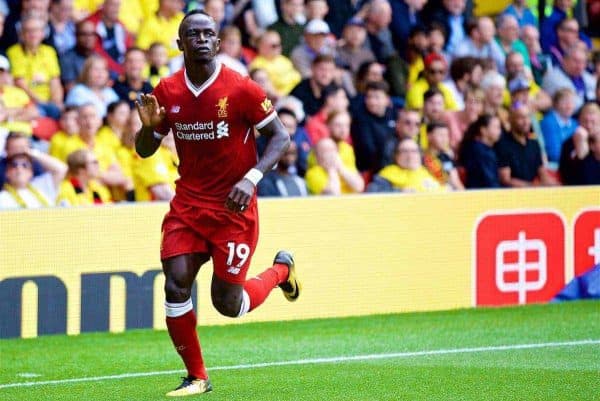 Having already looked in good form in pre-season, it wasn't a surprise to see Mane heavily involved and among the goals in the opening weeks.
He netted in each of the first three league games of the campaign—but thereafter began his rollercoaster of a season with a major downswing.
A red card at the Etihad Stadium came for a high boot, catching goalkeeper Ederson square in the face, and Mane ended up missing seven of the next nine matches.
Two came through suspension, while the remainder were as a result of a hamstring injury sustained upon his return.
As is often the case, it took some time to regain his rhythm and Mane's worst period of the season was compounded when, in the Merseyside derby, he spurned a great chance to set the Reds two goals clear, missing a straightforward shot when he also had team-mates to pass to with an open goal.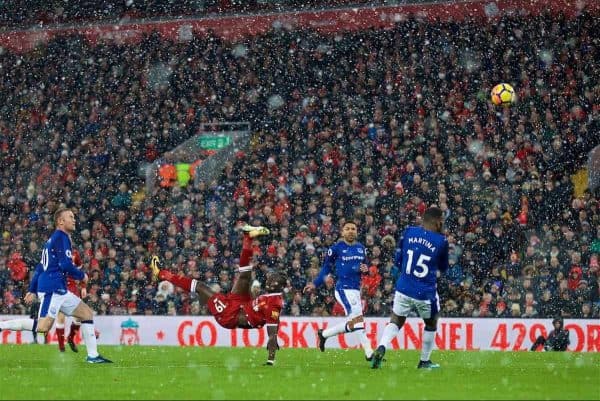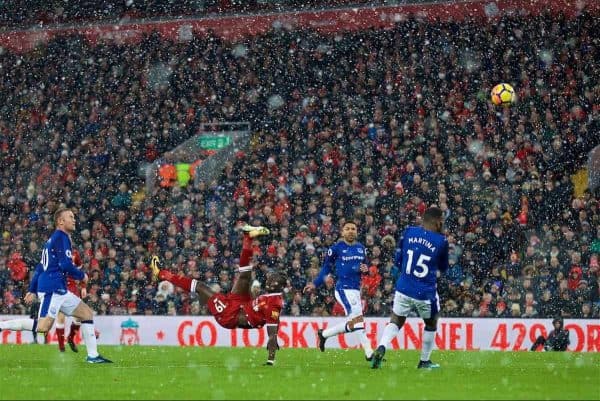 The match ended in a draw and Mane's decision-making bore the brunt of the blame from fans and pundits alike.
Klopp largely stuck by his man, though there were sporadic rests and early substitutions for Mane in that time, and by the end of the calendar year the No. 19 had only managed one league goal in four months.
But Mane has often displayed the fact that not only is he a confidence player, but one who can bounce back with tremendous vigour and in explosive style.
He absolutely battered in a crucial goal against Burnley and followed it up with a thunderous effort against City, helping the Reds to two narrow, but crucial, victories in the process.
His form was back, the smile on his face was back, and Mane from that point on never really stopped his upswing in productivity.
Ending the Season on Fire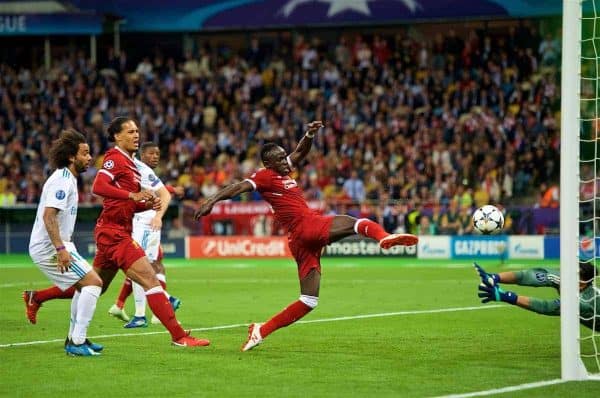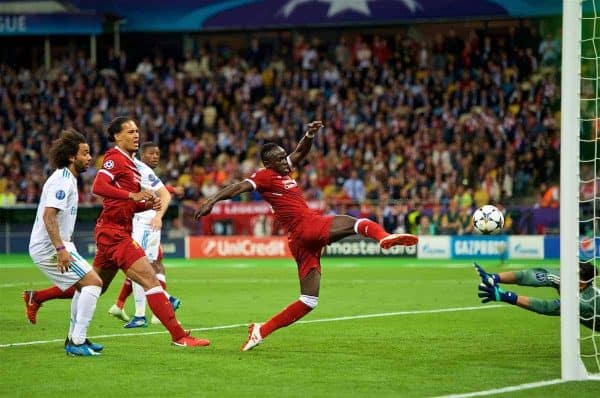 It was in Europe where Mane made his biggest mark, with some incredible form in front of goal.
A hat-trick against Porto was a highlight, as was the Reds' strike in the final itself, but he actually netted 10 Champions League goals in his final nine games.
More impressive was that they came at an average rate of one every 79 minutes, and against the likes of Sevilla, City and Roma as well as Real Madrid—not exactly your everyday, mid-table opposition.
That run showcased just why Mane has been an equal part of the attacking trident, despite Mohamed Salah stealing many of the headlines and Roberto Firmino deservedly winning plaudits from the fans.
Speed, game intelligence, reliability and dribbling were all high on Mane's showreel from January to May, and he very nearly helped the Reds over the line in Kyiv.
Improvements & Future Role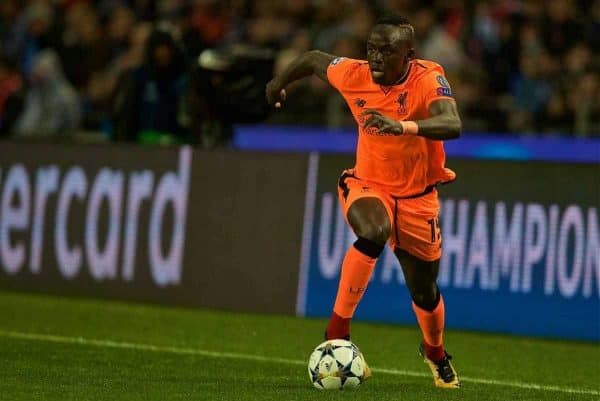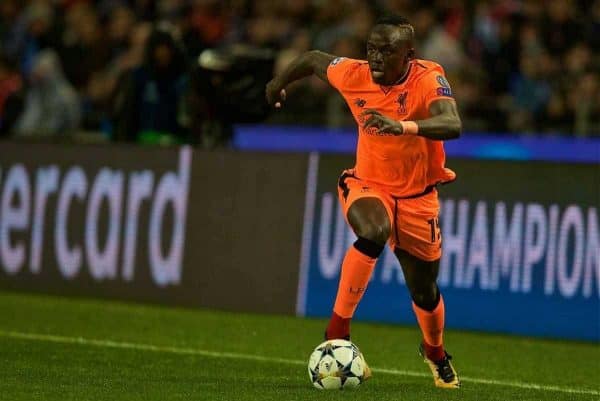 Mane has shown in his two seasons at Liverpool that injuries can set him back somewhat, taking some time to find confidence in his touch afterward.
He also seems affected to an exaggerated amount by the outcome of his first chance of a match.
Score or go close by making the right choice, and he's a livewire; make a bad decision or execution, and he looks bereft of confidence for the next half-hour.
An improvement of self-belief is necessary for Mane to progress further; he could be one of the most effective and potent inside forwards in the league, but for his wild swings in form at times. Three-month goal droughts shouldn't really happen.
Next term he'll still be key for Klopp, but systematically Liverpool may change somewhat, resulting in a deeper starting point at times for Mane perhaps, or more rotation to keep all attacking options fresh.
---
Best Moment: A Champions League final goal was memorable, but bittersweet. A hat-trick against Porto earlier in the competition was decisive and brilliant.
Worst Moment: The furore created by his non-pass, and subsequent missed shot, to better-placed team-mates against Everton.
Role next season: Key starter, but perhaps with multiple roles.