Liverpool target Xherdan Shaqiri showed what he can bring to the party, while Roberto Firmino again produced a key cameo for Brazil.
An interesting trio of matches lay before us on Friday; Brazil left it late to beat Costa Rica 2-0, Nigeria defeated Iceland by the same scoreline and Switzerland edged out Marko Grujic's Serbia in the evening.
There was plenty to discuss.
The Good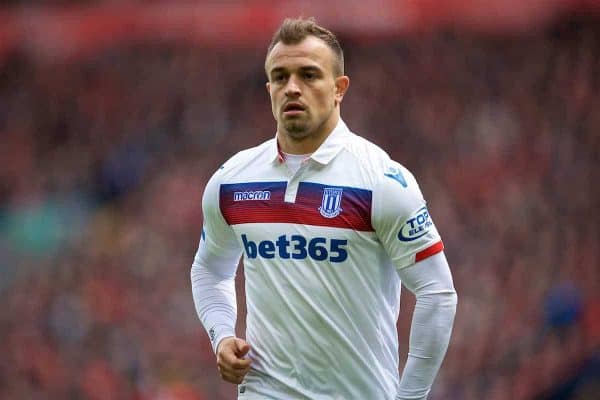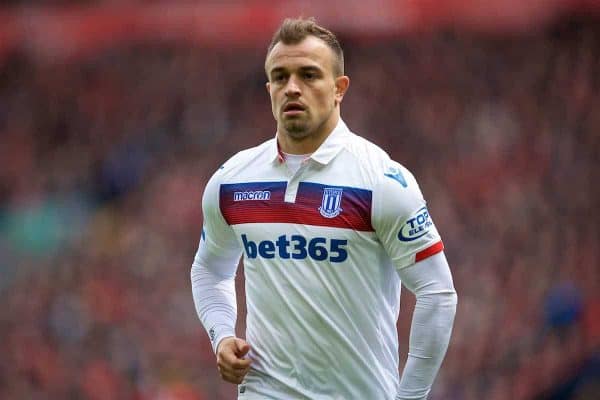 Shaqiri is hotly-tipped to be Liverpool's next signing, with Jurgen Klopp thought to be keen on acquiring the winger from Stoke City.
After a fairly reckless showing against Firmino's Brazil at the weekend, all eyes were on Switzerland's talisman to deliver in a crucial clash with Serbia.
All appeared to be going wrong when Serbia led early on, but Arsenal's Granit Xhaka equalised with a long-range effort before one of Shaqiri's most career-defining moments arrived.
Sent clear on the halfway line in the last minute, the enigmatic former Bayern Munich man raced into the penalty area and finished well, as Group E was turned on its head.
https://twitter.com/itswazzz/status/1010249071561465856
There hasn't been universal positivity about Shaqiri potentially joining Liverpool, but he would be a great addition to the squad, possessing that sprinkling of stardust off the bench that didn't exist last season.
Meanwhile, Firmino again staked a claim to start Brazil's next game in place of Man City's Gabriel Jesus, following an influential cameo against Costa Rica.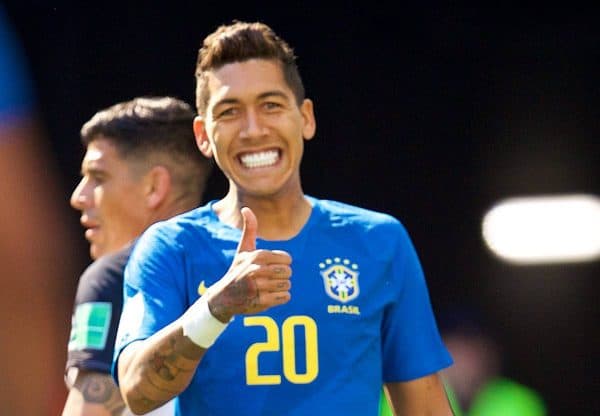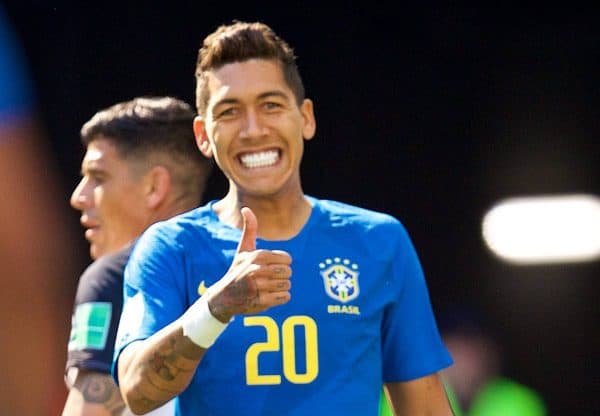 Liverpool's leading man crucially won a header in the dying moments, and after Jesus failed to bring the ball down, Firmino's good friend and former Reds favourite Philippe Coutinho was on-hand to make it 1-0.
Firmino almost added a second after some typically intricate work in the penalty area, before Neymar found the net even deeper into stoppage time.
A special mention to Ahmed Musa, too, whose double inspired Nigeria to a vital win against Iceland – a huge result for Argentina.
The first was a belter:
Ahmed Musa lookin' calm, cool and collected while scoring #NGA first goal. ?

Live #WorldCup coverage here ? https://t.co/wa6L7Ey1Jp pic.twitter.com/HMi9jd1kzm

— NBC Sports Soccer (@NBCSportsSoccer) June 22, 2018
The Bad
There wasn't too much to be negative about on Friday, but you can always rely on something Everton-related to let the side down.
Iceland were given a great chance to get back in the game after Musa's brace, with Gylfi Siguardsson tasked with stroking home a penalty.
Instead, the Everton man put his effort over the crossbar and his country's World Cup hopes are now hanging by a thread.
There were also claims that Sigurdsson was concussed earlier in the game but didn't come off, which is something we might not hear the end of for a while.
The VAR (yet again)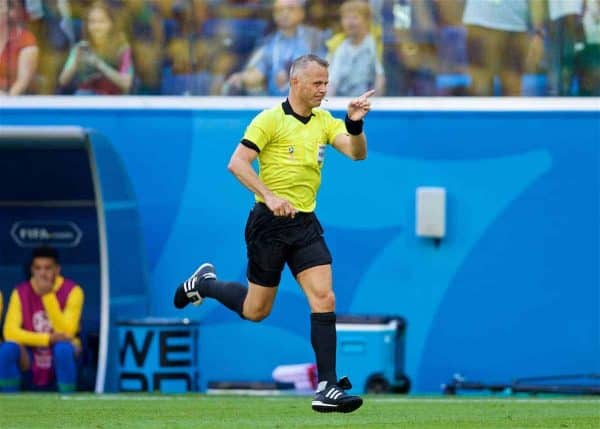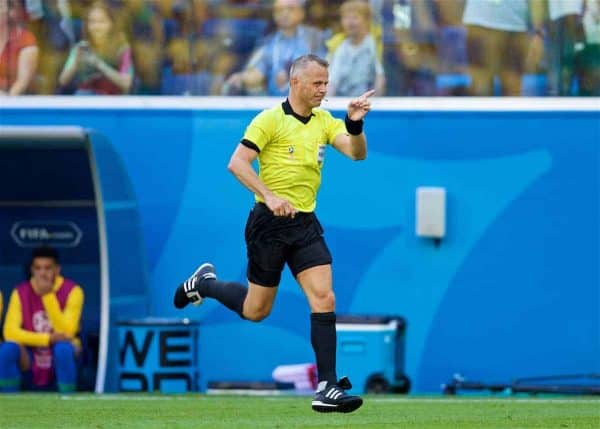 It's fair to say VAR has been a dominant presence at this World Cup, with some critical of it and others finding it refreshingly accurate.
On Friday, it was Brazil's turn to be denied by the much-discussed technology – in fairness, it was absolutely spot on.
Neymar's pathetic fall to the ground earned the Selecao a late penalty, but referee Bjorn Kuipers reversed his decision after viewing the replay.
Brazil ended up winning regardless, but hats off to Kuipers for having the balls to change his mind against arguably football's biggest international superpower and one of FIFA's poster boys.
Saturday's matches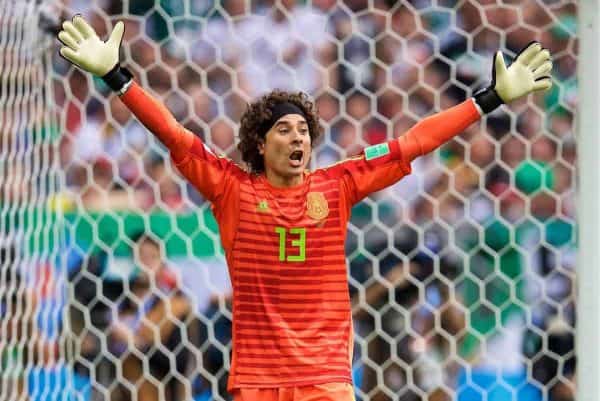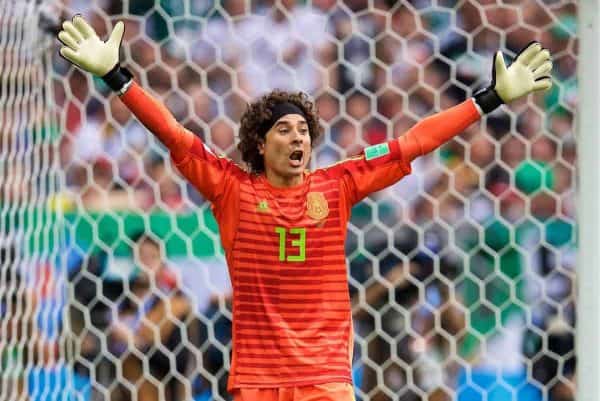 All eyes will be on Mexico on Saturday following their thrilling victory over Germany last Sunday. They come up against South Korea at the Rostov Arena.
Before that, Simon Mignolet's Belgium take on Tunisia, while the evening action sees the under-fire Germans face Sweden.
Belgium vs. Tunisia (Group E) – 1pm – BBC
Prediction: 2-1
South Korea vs. Mexico (Group D) – 4pm – ITV
Prediction: 1-2
Germany vs. Sweden (Group E) – 7pm – ITV
Prediction: 1-0