Liverpool have already gotten their summer transfer work off to a positive start and there's more to come—and new arrivals should all share particular traits.
Jurgen Klopp has made a habit over the last couple of years of signing players who have gone on to greatly improve the team.
Sometimes, as in the case of Mohamed Salah or Sadio Mane when he arrived, it's in an immediate and obvious boost to the productivity of the side.
Other times it's more difficult to quantify: the leadership of Virgil van Dijk, say, or the possibility to develop a player like Dominic Solanke, a star in his age group.
What's certain is that Klopp wants a certain type of player to add to his squad, a collection of players who appear more together and determined to progress than other Reds teams in recent memory.
And that, in part, is due to the demands the manager has: absolutes, non-negotiables, which recruits must tick the boxes of before he gives the go-ahead to bring them to Anfield.
Mentality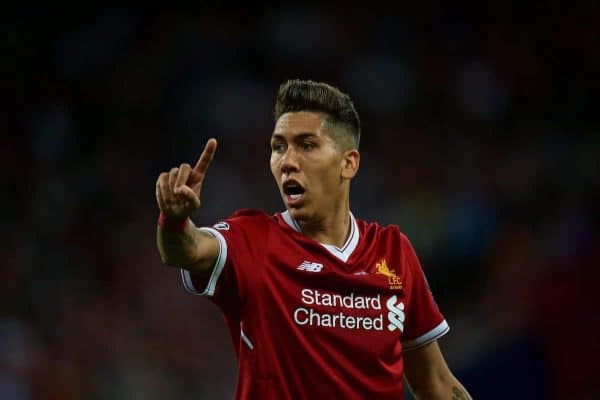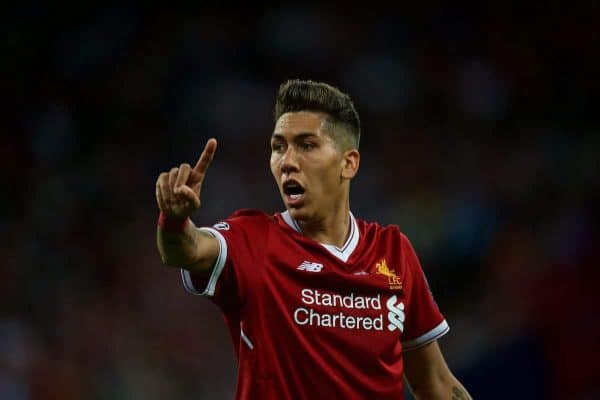 The squad, even 18 months ago, was weak. Not in terms of a lack of strength, but lacking character, belief, the utter iron will to win.
Some have it from the side Klopp took over, in different measures.
The players being brought in now, however, are those who on a minute-to-minute basis refuse to shirk a single tackle, don't want the opposition to have the ball.
Demand to win matches, not merely try to.
Naby Keita and Fabinho are prime examples of such, ferocious competitors who will raise the demands on the rest of the players around them.
Then there are those who come in having needed to prove their worth: the doubts on Alex Oxlade-Chamberlain as an elite performer with Arsenal, for example, or someone like Andrew Robertson who had to fight to keep his career alive and has played the same way since.
At one time the Reds had an impassable midfielder: Javier Mascherano, Momo Sissoko and Co. There simply was not a way through them.
That type of mentality is being rebuilt by Klopp and will keep the Reds on the path toward success.
Physicality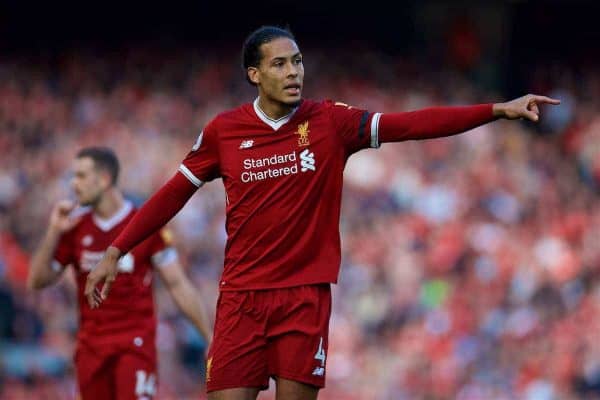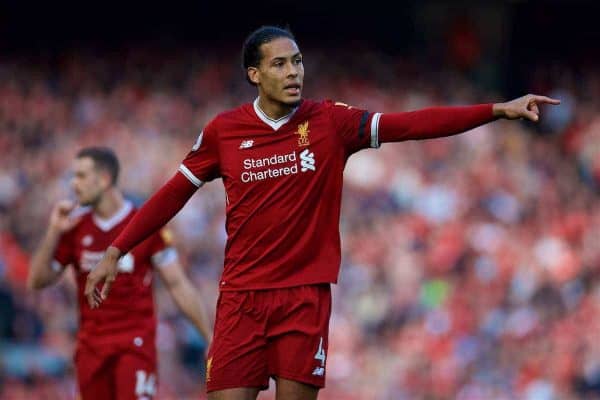 Not everybody has to be built as powerfully as Virgil van Dijk, a real mountain of a man, but there are huge demands on Liverpool players.
Klopp's intense style, his wish to press teams and keep the midfielders, forwards and full-backs producing constant sprints on and off the ball, requires extremely durable players.
Expect stamina to be high on the list of attributes for most, if not all, new arrivals, as well as a reliability in terms of season-long fitness.
Injuries can of course happen any time, to any player, particularly impact issues.
But if there's a history of muscle complaints, a lack of determination to overcome minor hurts or a tendency to wilt from the hour mark onward, they aren't players likely to be required by the manager.
Those at the club pre-Klopp who fall into or near those categories have found themselves marginalised, a self-fulfilling circumstance.
If they are enforced to miss games, those coming in with the above stronger mentality—the desire to play and win—keep their place and make it more difficult for others to return.
Technique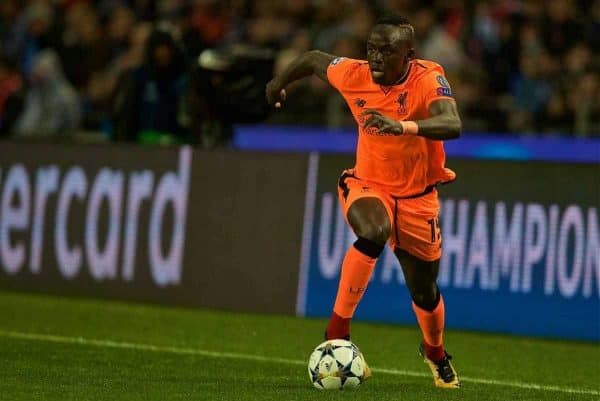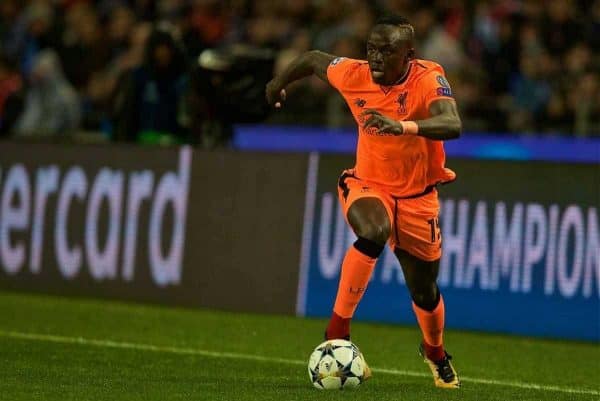 A clear requirement for the Reds has been players with improved ability on the ball.
That's far from exclusive to Klopp of course; Brendan Rodgers wanted technical players, passers and those to bring control, but it's essential for the current side—particularly in attack.
The speed the Reds combine at, the way players interchange positions while linking with each other and the nature of the manager's quick transition football all demand a sound touch.
In midfield, the ability to weight a through pass, taking advantage of the pacy front players, is vital.
For the attack, multiple touches when one could release a team-mate will hinder, not help, the stellar search for goals.
And even from in goal or defence, the ability to play out or take possession under pressure is a must.
Don't expect any links with fumble-footed hoofsters to end up with them performing the fabled Melwood lean.
Personality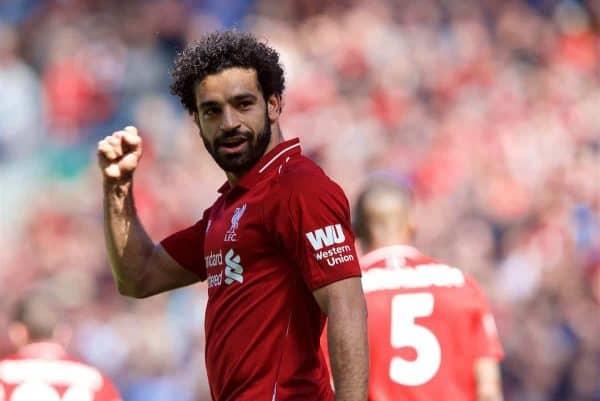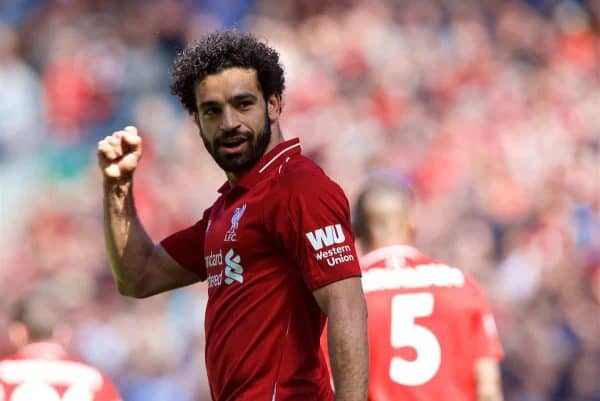 For the Reds manager, being a good person is as important as being a good player. Cultivating a togetherness in the squad as he is, that's naturally a vital sign to look for.
Take Klopp's recent comments on new signing Fabinho:
"He has a lovely family also – adding a person like this to our dressing room only makes us even stronger. What we have – in terms of our environment at Melwood and in the team – means anyone coming in must be of that build. They must be the highest quality person and player."
Klopp doesn't want risks taken with players who won't contribute to the overall collective, on or off the pitch.
Greatness can be achieved by all players working for each other, and having great characters naturally lends itself to wanting to work in that way.
Development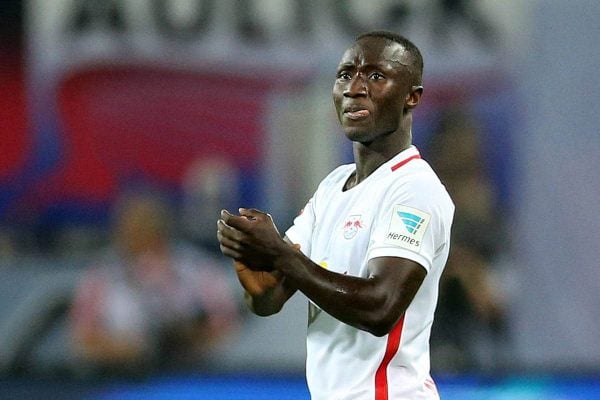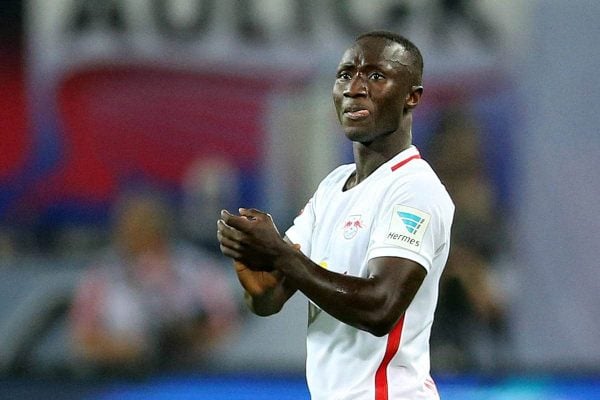 Finally, Klopp wants players who are hungry to learn, eager to get better.
Buying young players is one way to do exactly that—they haven't reached their peak, of course—but in truth he has showcased already he can help even experienced players learn further.
The coaching on show at Anfield is proven to work, proven to play a key role in the team-building process.
Players want to play for Klopp, and he wants to invest his time and belief in them to become even better.
There is always room for improvement, and this manager finds the way to get the best out of each new arrival.