The prospect of Xherdan Shaqiri playing for Liverpool may not be universally popular, but Scott Swanson believes a £12 million deal makes sense.
Stoke City's Shaqiri and Moses Simon of Gent have been touted as two targets to add depth to the Reds' front line.
Either would make for an underwhelming signing, but the low fees for both show Liverpool's priorities in the market lie elsewhere.
When Mohamed Salah went off in the Champions League final through injury, Adam Lallana came on in his place; a player who only regained fitness two weeks prior and only featured 12 times in the Premier League last season.
For all that Lallana's skill can offer, pace, that can keep defences honest and won't allow opponents to push up to condense play, is not one of them.
It did not take the image of Salah seething in pain in Kyiv to highlight the need, it has been common knowledge since injury to Sadio Mane in 2016/17 that the squad lacks depth in wide areas.
For all the plaudits the performances of Salah have garnered, it's useful to remember when Liverpool made him their record signing many thought of him as a foil to Mane, or as added depth.
There was certain 'risk' involved with the fee of the player as Jurgen Klopp has mentioned previously.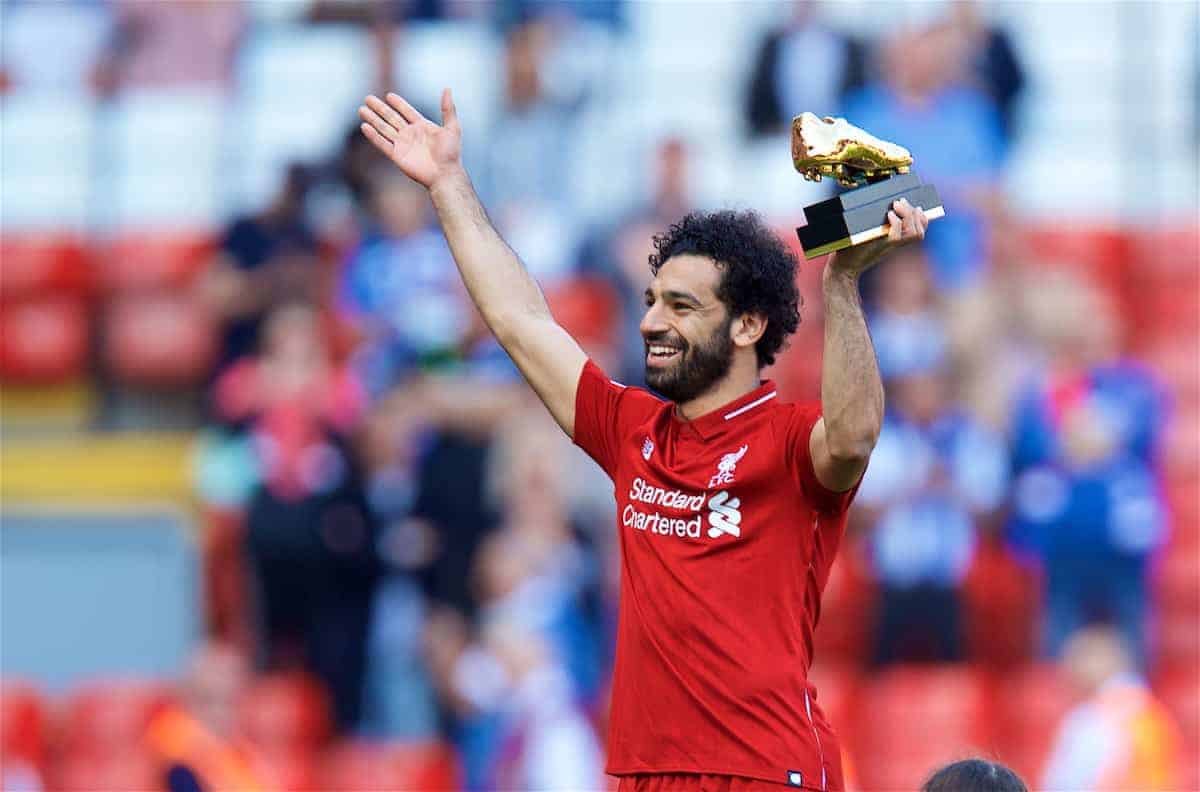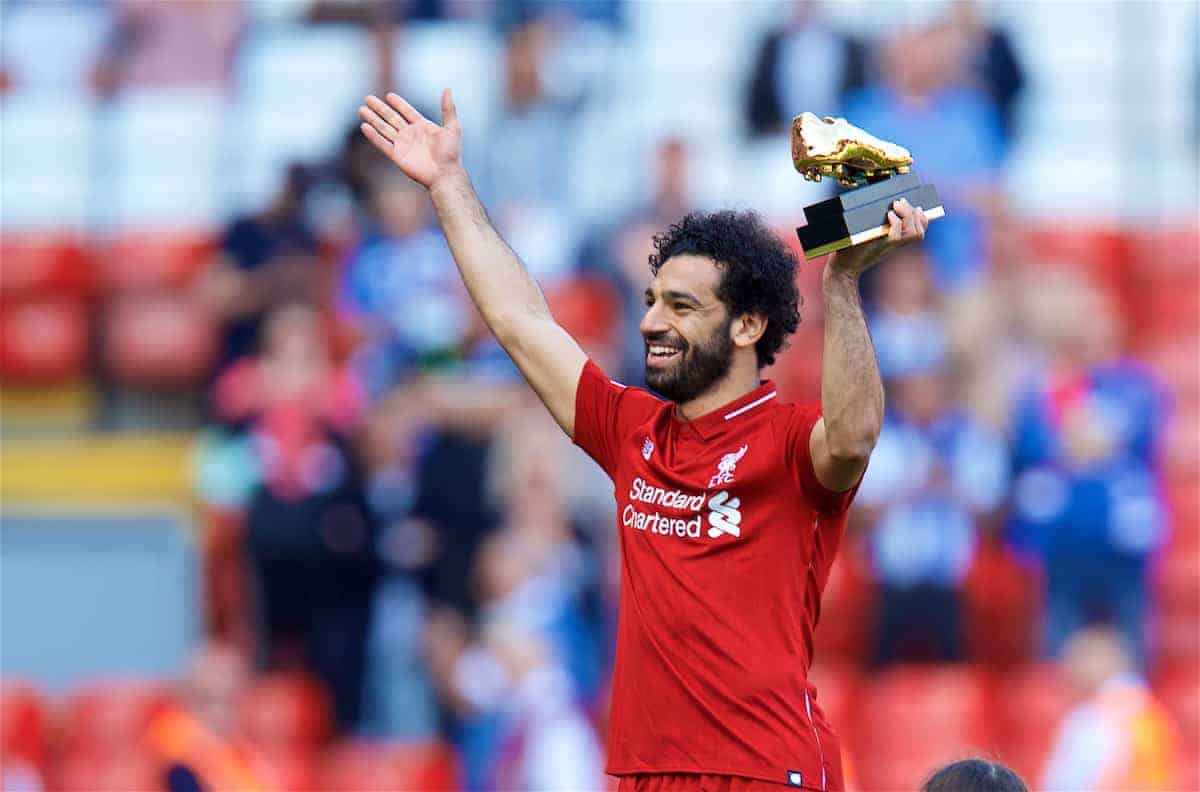 The way Mo's season (and ours for that matter) panned out was beyond the realm of possibility at the time of the signing.
For all the undoubted quality the front three possess, we have been a player light in those positions since the sale of Philippe Coutinho, while lacking an option in our ranks with similar physical abilities who could fill in for Mane or Salah when they are unavailable for selection.
If Liverpool were able to bring on a more like-for-like replacement, someone who could have kept Real Madrid on their toes with their pace, maybe they could have continued the good work seen before Salah's injury changed the face of the match.
It should come as no surprise that the links to this type of player have begun. It's just the names being mooted are underwhelming.
Out of the two being linked, only Shaqiri makes sense for Liverpool.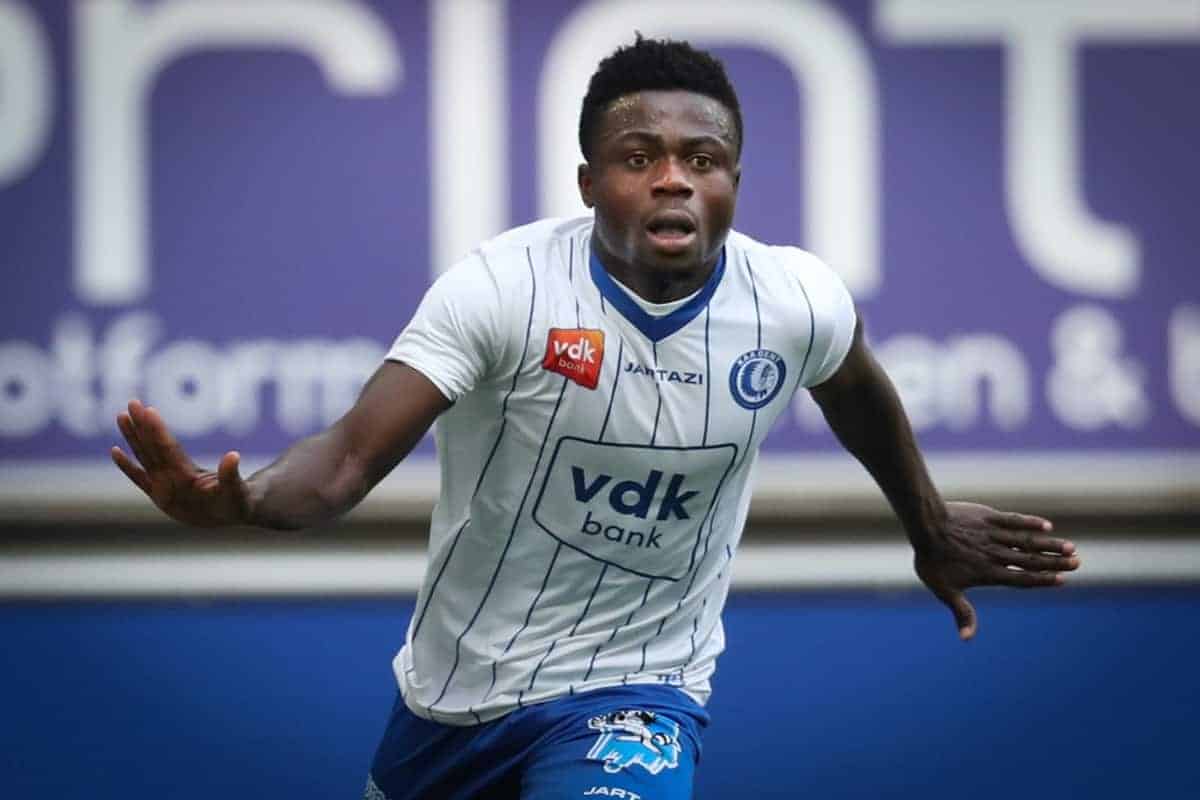 On Simon, his output is low for a weaker European league. As an example, Liverpool striker Taiwo Awoniyi went on loan to Belgium with Mouscron last season and produced better numbers than Simon while also being two years younger, scoring six and assisting three in 33 games to Awoniyi's 10 and seven in 31.
It could be argued that the Championship would at least be a similar league to the Belgian top flight and that the numbers produced by Harry Wilson in his short time at Hull City are superior to Simon.
However, Wilson does not possess the pace of Simon, which may play a part in the decision to look outside the squad for reinforcements.
There isn't much that stands out about Simon, and at the age of 22 and a £10 million price tag, he can no longer be classified as a prospect for the future and too expensive for a punt.
If our only two options were between Shaqiri or Simon, Liverpool should undoubtedly go for the Swiss.
In some aspects the link makes sense. Current Liverpool sporting director Michael Edwards was part of the 'transfer committee' when the club tried to sign him while at Bayern Munich in 2014.
The deal supposedly fell through when Bayern wouldn't drop the asking price, and Liverpool have shown a propensity under the current boardroom to go back in for a player they've recently missed out on, like they did for Salah.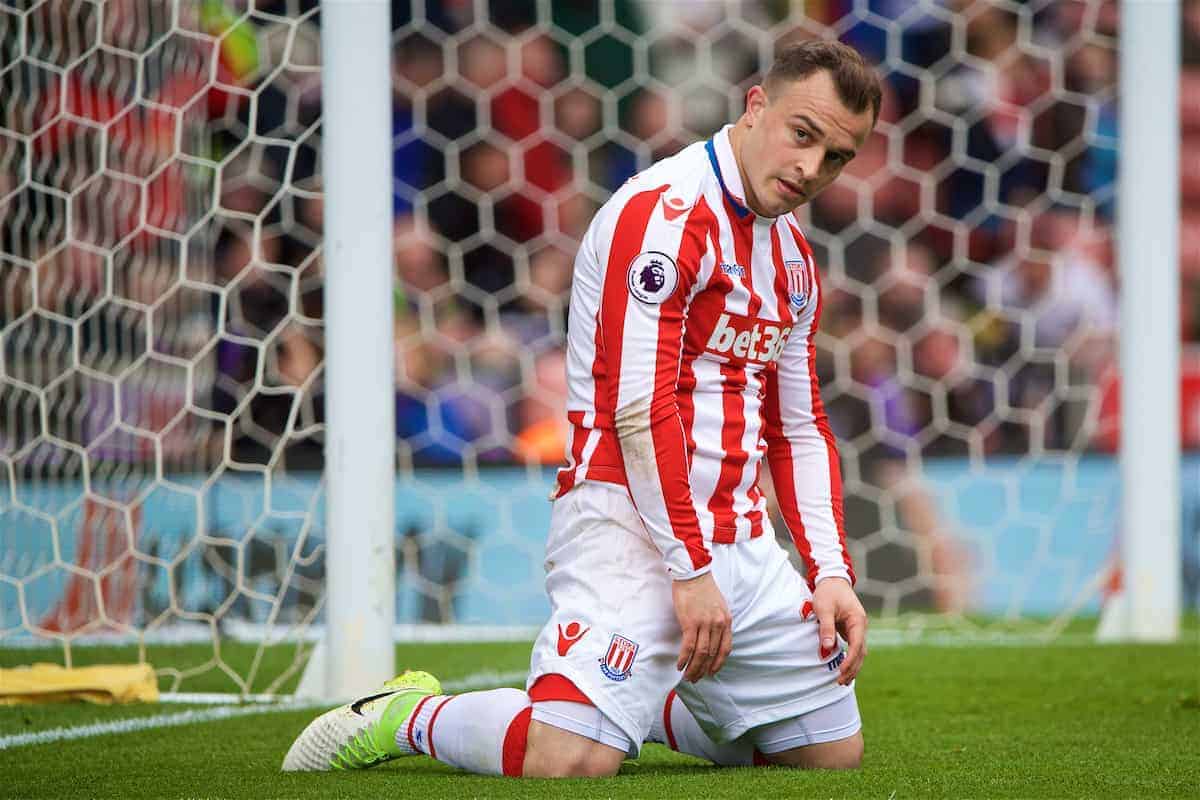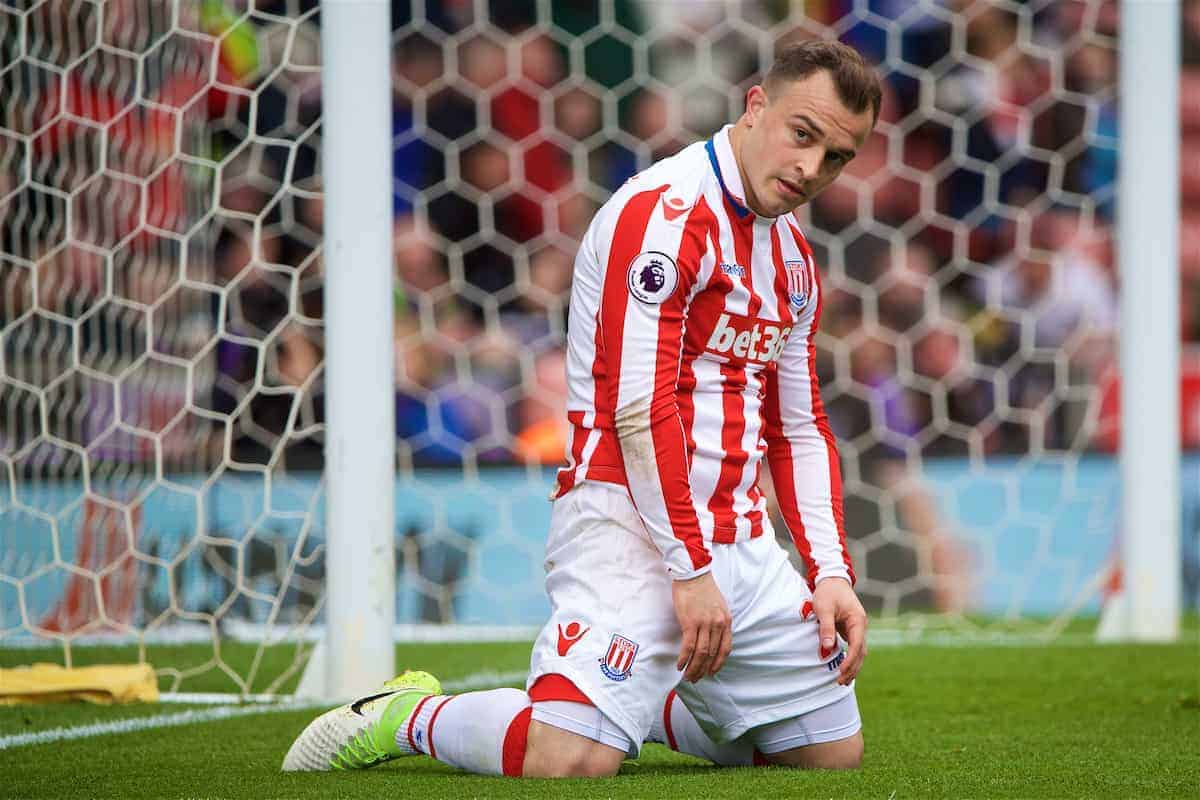 Shaqiri has also been linked to the likes of Everton and Leicester City. The difference is at those clubs he would be a guaranteed starter, but with Liverpool would surely be backup to Mane or Salah.
If the player is comfortable with joining a top side, but in a part-time role, still remains to be seen.
He led Stoke with eight goals and seven assists in the Premier League. Those statistics accounted for 42 percent of Stoke's 35 league goals, and compare very well to the 10 goals and seven assists of Sadio Mane.
Many supporters think we should be after some of football's biggest names to fill this role, that the Reds should be going all out for Ousmane Dembele or Christian Pulisic in place of the Stoke winger, and they wouldn't be wrong.
It's possible Liverpool will go all out for either player next summer. However, the timing doesn't feel right for either.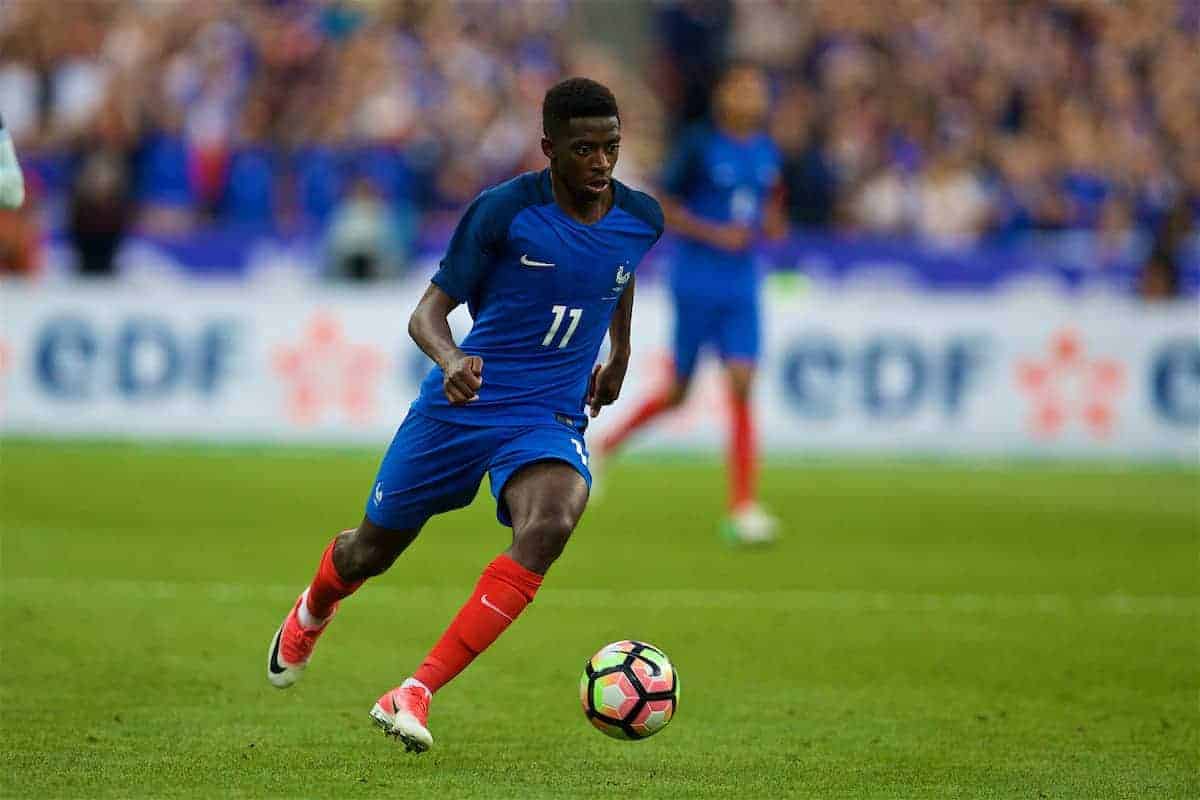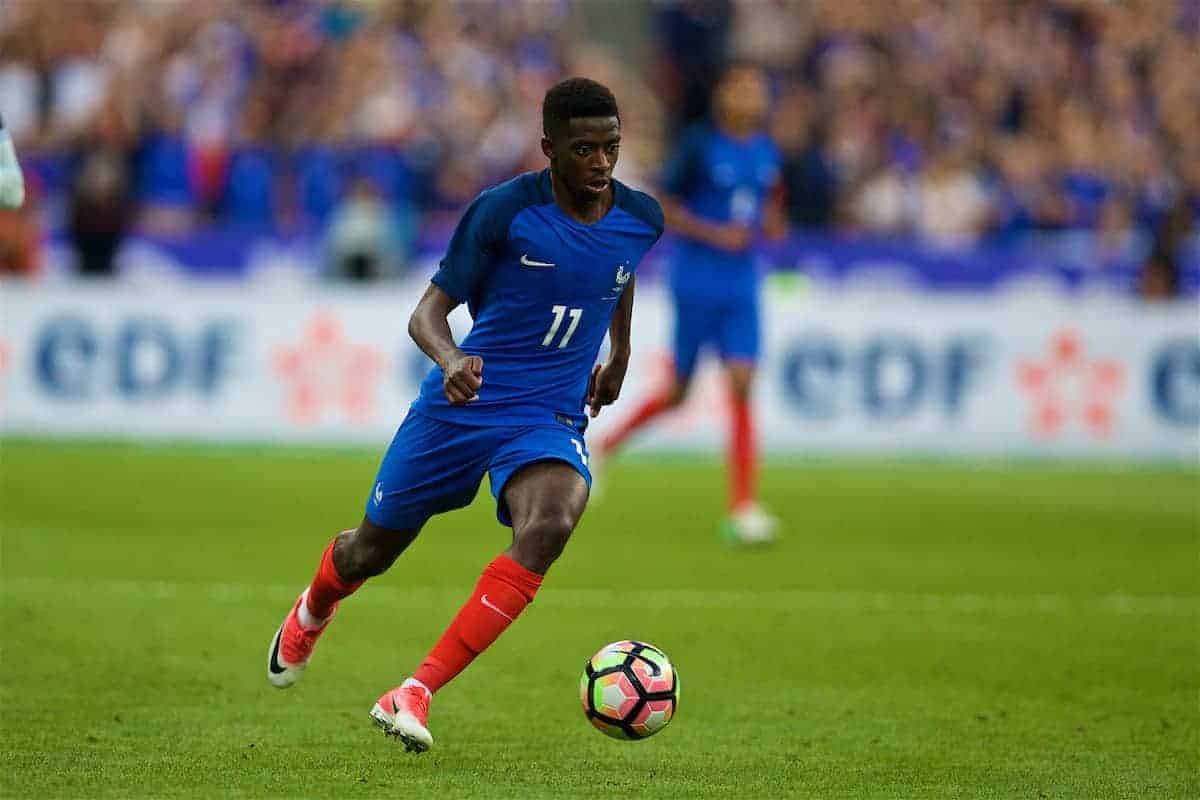 Dembele has only been at Barcelona for one injury-plagued year. It would be a premature admission by those at Camp Nou to allow a player that cost an initial £96.8 million to go after only one season.
For Pulisic, he and his camp have made all the right noises about Dortmund being the right fit for him at present.
He seems well-advised by his agent and father, and it would be hard to convince a player who is pushing himself towards elite status to come to Liverpool where he would not be guaranteed the playing time his development currently needs.
Not only is the time not right for those two to come to Liverpool, most importantly, but it's also not the right time to be splashing all their transfer funds on this position.
We have more pressing matters in finally replacing Coutinho, and solving our long-term problem at goalkeeper.
Liverpool seem sure to get Nabil Fekir at some point this summer to solve the Coutinho-sized hole.
But after splurging on Fabinho and revamping our midfield in the process, the club will need the funds saved from a purchase like Shaqiri to go all out for Alisson or Jan Oblak.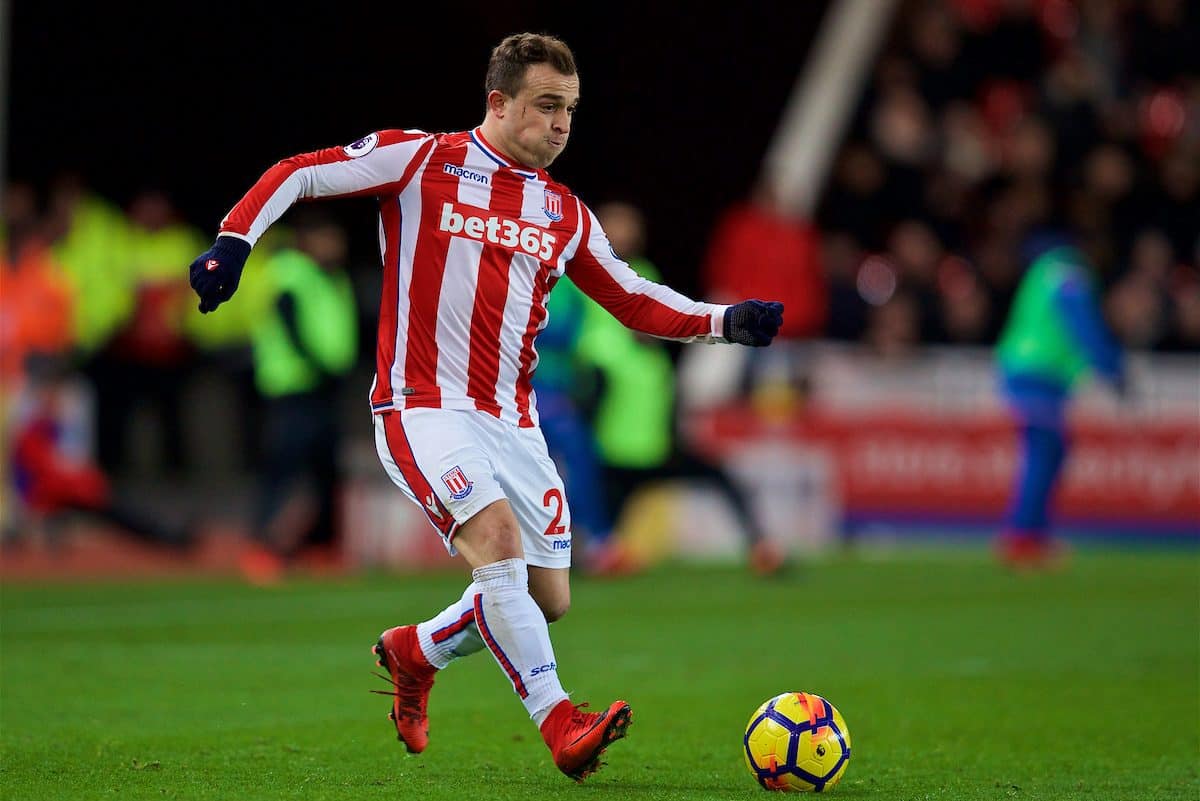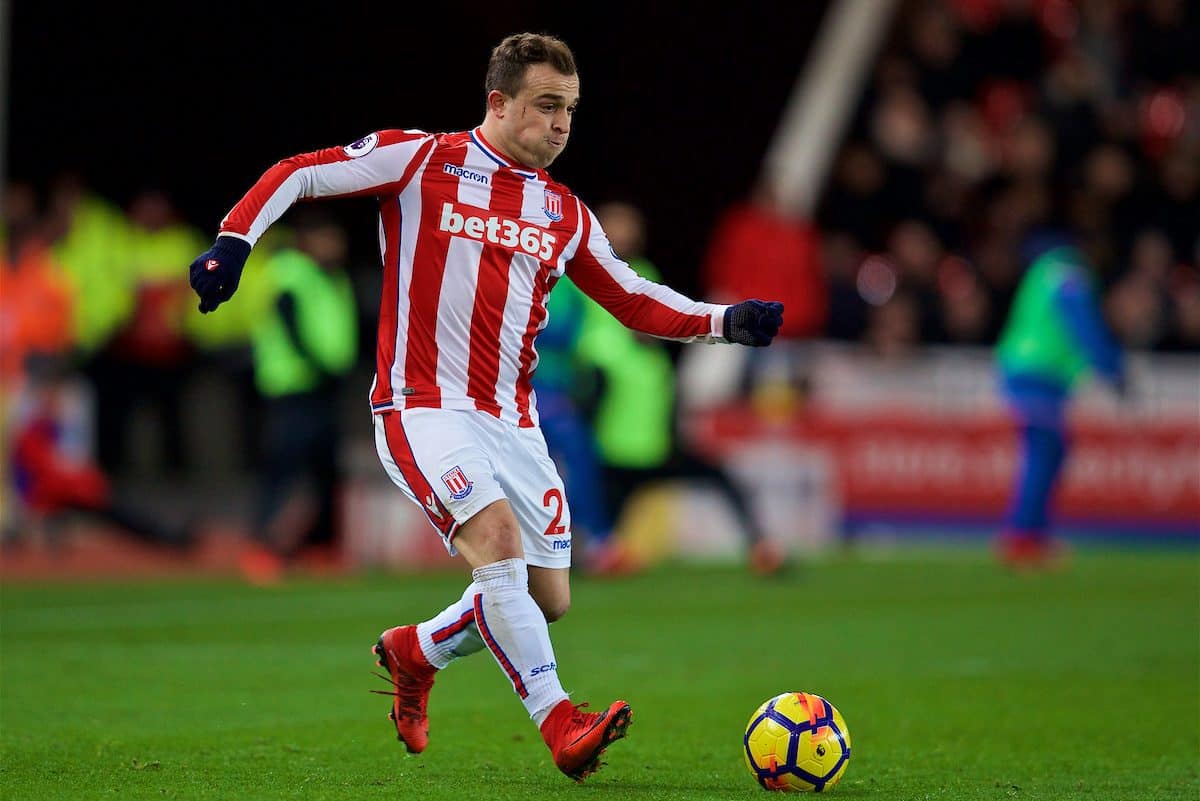 That's another critical facet to the interest in Shaqiri; he would come reasonably cheap by today's standards, and even below his own value due to a £12 million relegation clause in his contract.
You can be assured that if Liverpool do trigger the relegation clause in the Stoke player's contract there will be many disappointed supporters.
However, now is the time for perspective. We are not PSG or Man City with unlimited resources; we have to use our funds strategically.
Shaqiri may not be the player everybody wants, but he is the type of player we need if we are building on last year and strengthening the squad in more priority positions.
---
* This is a guest article for This Is Anfield. If you'd like to contribute a piece for consideration please see this page. Follow Scott on Twitter, @AtoptheKop, and Facebook here.