As Daniel Sturridge continues his fine run of form for Liverpool this pre-season, could the striker convince Jurgen Klopp his future still lies at Anfield?
It's happening again. Here we are, on the cusp of a new season and debate rages as to whether Sturridge—or more to the point, his body—can endure.
We are here against our better judgement. 2018/19 will after all mark five years since Sturridge—with the help of a certain Uruguayan—fired us to the brink of the Holy Grail.
Five years since he contributed on anything like a consistent basis. That is enough time even for the most ardent of supporters to give up the ghost.
So why am I writing this article? Because Daniel Sturridge has a habit of luring you in, offering a glimpse of what might have been; of what could still be. He is in effect a footballing tease.
He is also a wonderfully gifted player capable of lighting up even the dullest of games. Pre-season has been a case in point.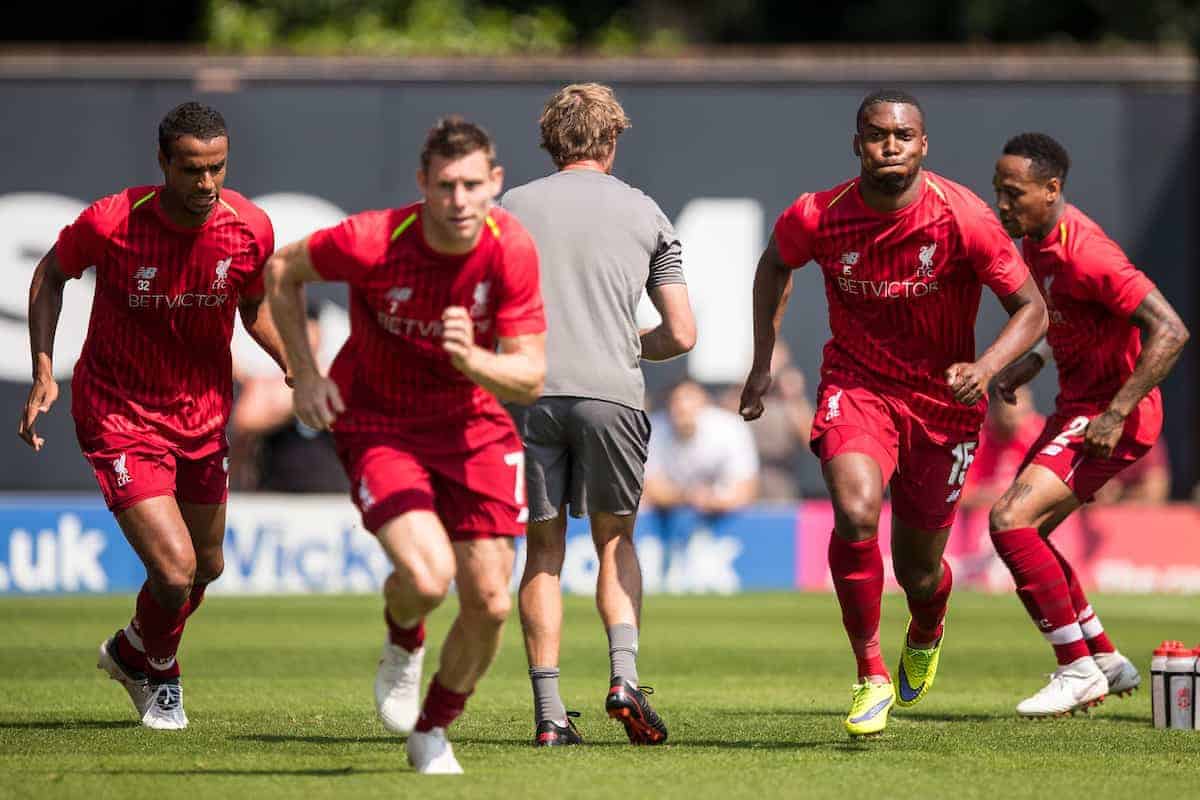 Runouts away to the likes of Chester and Tranmere can be likened to a test of your fandom. Tough it out and you are christened a rabid Red—worthy of entry into a farcical members sale by way of reward!
Those of us that sit through what are essentially glorified training sessions delight in even the smallest flashes of quality. Heck, Andriy Voronin deserves a statue for preventing a month-long sleep in summer 2007/08.
And up until now Sturridge has assumed the role of entertainer.
Of course looking good against lower-league opposition is one thing; impacting games against the English and European elite is another altogether.
Just as telling as Sturridge's own contribution, however, has been a lack of one from Messrs Solanke and Origi respectively. In short, their failings could—and perhaps should—enable him to see out the final year of his contract.
For while the 28-year-old has looked sharp and menacing, his striking peers seem to have regressed alarmingly.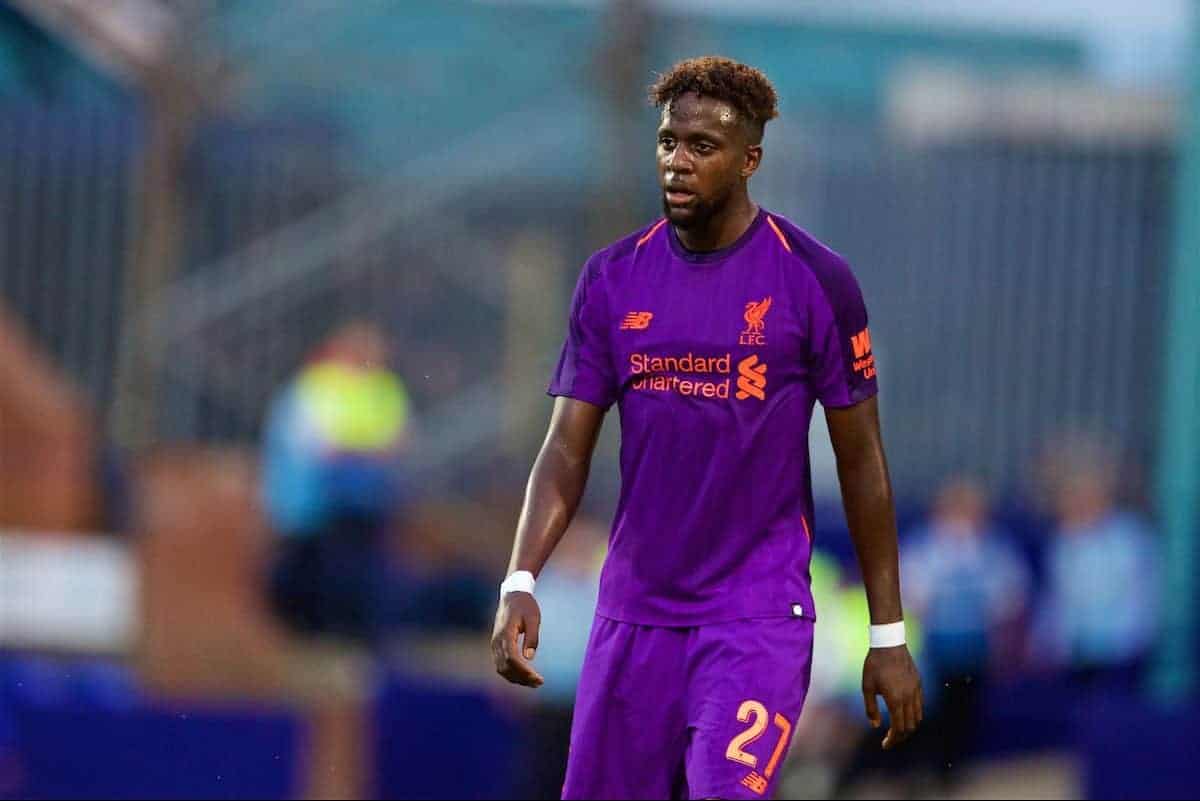 Divock Origi endured a difficult season on loan to Wolfsburg and is surely in last-chance saloon at Anfield. Yet rather than grasp the nettle he is misplacing passes, squandering openings and generally looking out of place.
At least he is involved. Dominic Solanke, by contrast, is a peripheral figure whose first touch is a tackle. Both have fulfilled roles out wide and both have fluffed their lines.
Just as big a question as Sturridge's reliability then is the quality of our backup options. With Danny Ings soon to depart and Rhian Brewster sidelined until Christmas can we truly risk having to call upon one of this pair?
Not if we hope to challenge a Man City side with Sergio Aguero in reserve.
Make no mistake, if pre-season is an audition Sturridge is currently a shoo-in for supporting actor. If only this was a matter of quality alone, then there really would be no debate.
Instead the spectre of injury continues to loom large, threatening to make fools of us all, or at least those championing his cause.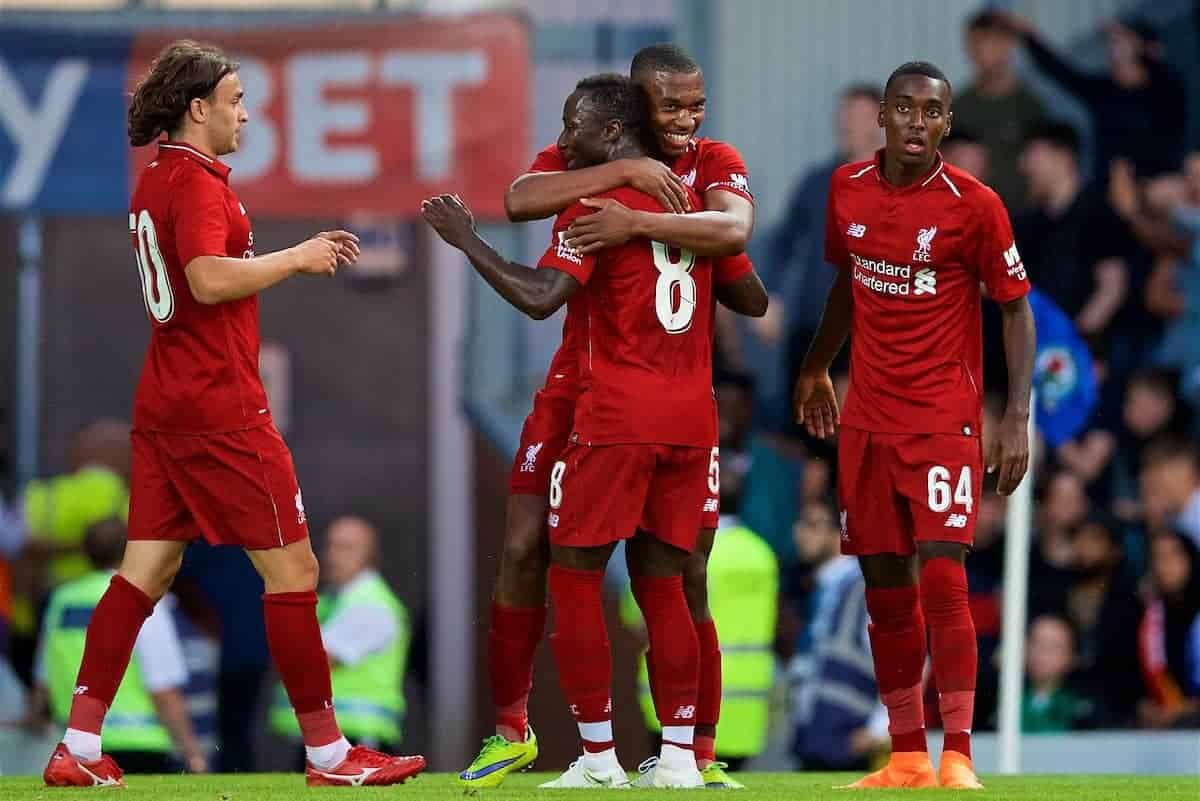 Admittedly, Sturridge is not the player he was. He seldom runs the channels, presses even less and seems incapable, or unwilling, to break into a full sprint.
That said the frontman appears to be managing his body better now than in previous years. Significantly, a player of his quality can use movement alone to steal a yard. And a yard is all it takes.
Forget not this is a striker who helped himself to 50 goals for the club in just 87 appearances. That ratio bettered the likes of Fowler, Dalglish, Owen and Suarez. He remains the best finisher at the club, even now.
The truly great footballers meanwhile are capable of building a rapport, as Sturridge has already established with Naby Keita. Indeed this potentially deadly linkup is a reminder as to the former's footballing intelligence.
We saw him display similar telepathy with Philippe Coutinho and—to a lesser extent—Luis Suarez.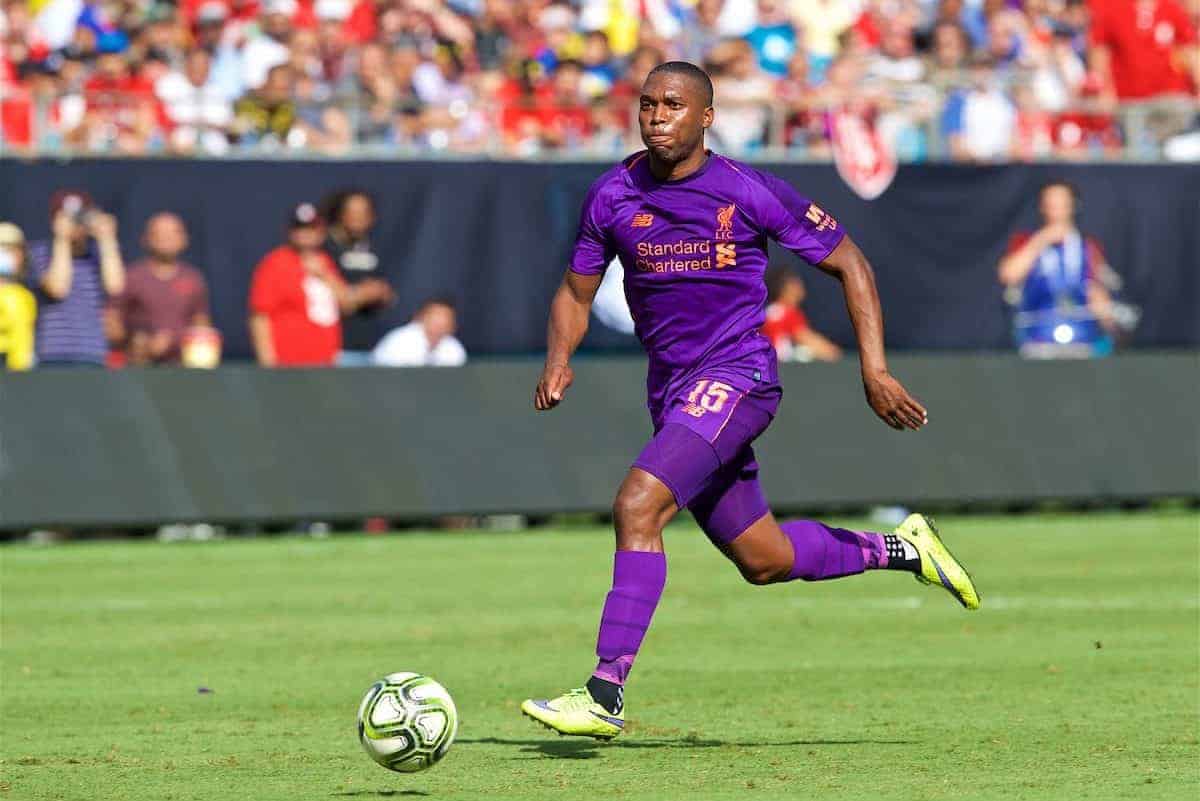 Top players not only gauge where one another are on the pitch but more often than not find the killer pass to prove as much. Moreover, top players evolve as they get older.
In dropping deeper and feeding through balls Sturridge is demonstrating playmaker credentials many doubted and suspected Nabil Fekir would assume. Our No. 15 becoming a No. 10 is unlikely, yes, but not exactly impossible.
Cameo appearances against packed back lines could hold potential.
Clearly Sturridge has built a compelling case but to back him remains a risk, if only because previous comebacks have been aborted.
In a desperate bid to gatecrash England's World Cup squad, he joined West Brom on loan in January. He made just six appearances, though, four of them from the bench.
In total the marquee loanee cost the doomed Baggies £50,000 a minute. Ouch.
It should be noted that Baggies boss Alan Pardew bragged about reducing Sturridge's workload in order to keep him fit, then the striker got injured four minutes into his second start. Genius.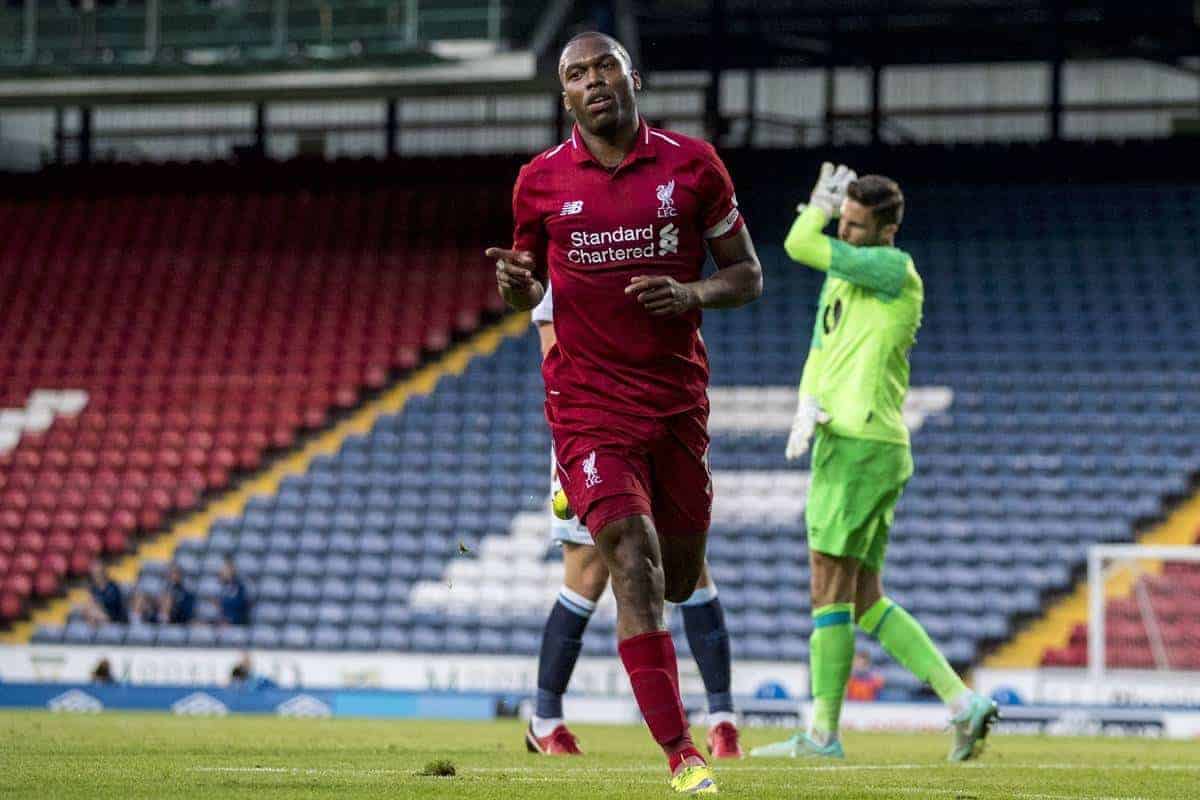 We can certainly relate to West Brom's faded hopes, however. Since joining Liverpool in January 2013 the striker has sustained 15 different injuries or bouts of illness—resulting in 567 days out and 99 games missed.
That is frankly astonishing and the reason why so many have lost patience. That and a reported £150,000-a-week wage.
But with no further signings mooted and Roberto Firmino beginning his own pre-season late there is an opportunity for one last hurrah.
Turning 29 in September this is likely to prove a career unfulfilled, no matter what. Indeed the chances of him securing a new contract at Anfield are slimmer than Wayne Rooney's of finding a hair transplant that takes.
Yet there could still be one glorious chapter to be written. Help—in any way—to bring a title back to Anfield and he will be remembered as a legend.
A player of his supreme talent deserves that bio rather than one prefaced with 'injury prone'.