Liverpool midfielder Fabinho is confident of challenging Man City for the title this season, as he vies to keep Jordan Henderson out of the starting lineup.
Fabinho's arrival on Merseyside has been one of the biggest surprises of the summer so far, with the buildup to his £39 million move from Monaco flying under the radar.
The 24-year-old has slotted in well so far this pre-season, providing Jurgen Klopp with the specialist defensive midfielder the Reds have been lacking since the departure of Javier Mascherano.
His addition, along with those of Alisson, Naby Keita and Xherdan Shaqiri, should propel Liverpool to become title contenders this season, having fallen short in both 2016/17 and 2017/18.
Having already been a Ligue 1 champion with Monaco, Fabinho brings a winning mentality to Anfield, and speaking to the Telegraph he stressed his belief that his new side can win the Premier League:
"We have a very good team and we will be able to fight for the title.

"I have just started with my team-mates and I understand we have excellent players.

"We have an excellent manager and a very good group.

"I understand City are the champions and produced excellent football last season, but we will do our best to get the title from them and make everyone here happy."
Fabinho added that he is relishing the opportunity to face off with former Monaco team-mates Benjamin Mendy and Bernardo Silva, who both joined City in 2017.
"Off the pitch we are very good friends," he continued, "but on the pitch is a different story."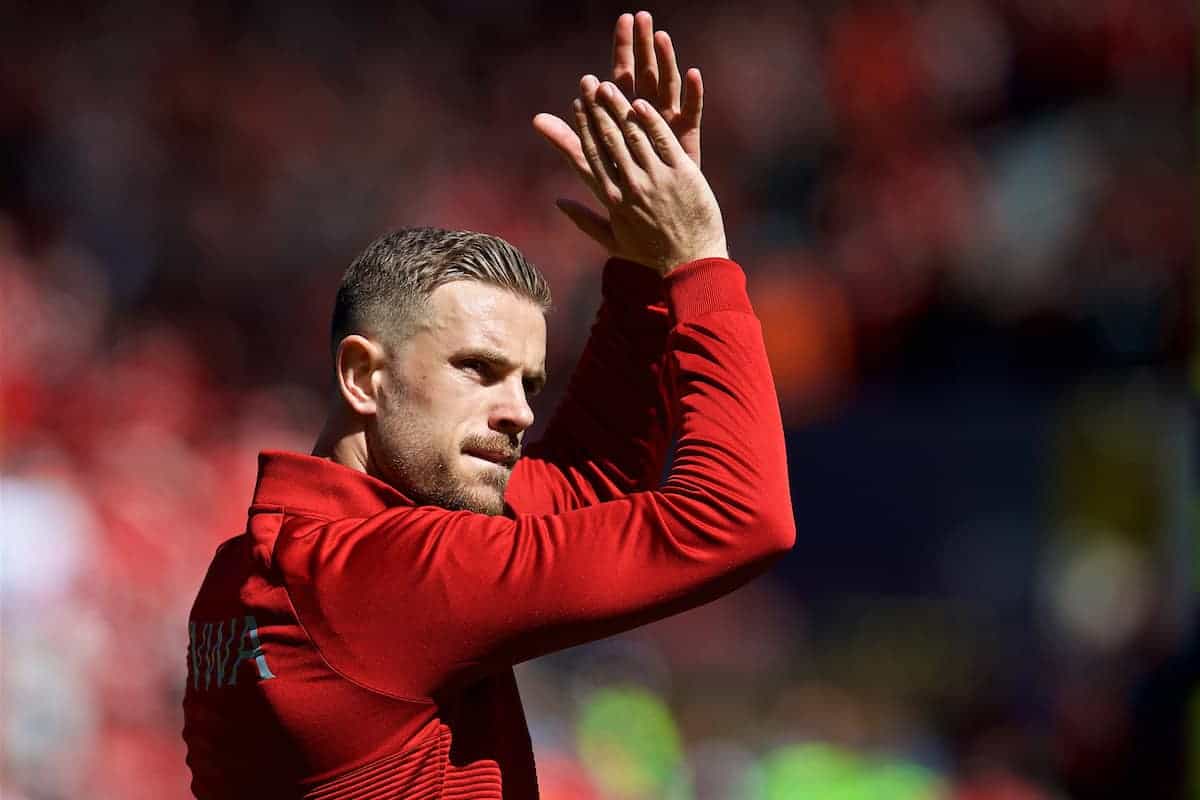 Fabinho's arrival threatens Henderson's place in Klopp's side, with both operating regularly in the No. 6 role.
Given Liverpool significant outlay, and his standing as a top-class talent, Fabinho can be expected to head into the season as first choice, with Henderson perhaps shifting roles.
But addressing the competition, the midfielder showed his humility, and insisted he would be willing to play any role for the Reds:
"Henderson—he [had] an excellent World Cup. If he comes later on or not, it doesn't count that much because I will have to apply myself.

"I can play wherever the manager wants. He has already said that he can use me in various positions.

"Last season when I was at Monaco, when we had the need for me to defend, I used to stay back and my team-mates would attack.

"If the same thing happens here, I don't mind whether I have to defend or attack.

'If they need a leg up front, I'm also happy to go up there as well. If they need a leg behind, I'll assist behind."
Klopp denied Henderson's request to return to pre-season training early following England's exit from the World Cup at the semi-final stage, with the captain not set to return until the end of the summer.
This would, therefore, suggest Fabinho will start at home to West Ham on August 11.
From there he can hope to establish a grip on the role of first-choice deep-lying midfielder.