Fabinho has featured in every pre-season game since his £43 million move from Monaco, with a string of low-key but steady performances so far for Liverpool.
Jurgen Klopp was quick to highlight the fact that it would take the 24-year-old slightly longer to adapt to Liverpool's style of play than Naby Keita.
This was due to the similarities in pressing and intensity between Liverpool and RB Leipzig, compared to what Fabinho was used to playing in France.
While Keita has made an instant and obvious impact in pre-season, catching the eye with a number of outstanding displays showcasing his exceptional skill and creativity, Fabinho's influence has been much more understated, going somewhat under the radar so far.
With Jordan Henderson only set to return in August, and therefore unable to take part in the vast majority of pre-season, the Brazilian looks set to occupy the No. 6 role for the start of the new season.
And while he has yet to demonstrate the full extent of his ability, the best is still very much to come.
Gradually Adapting to New Surroundings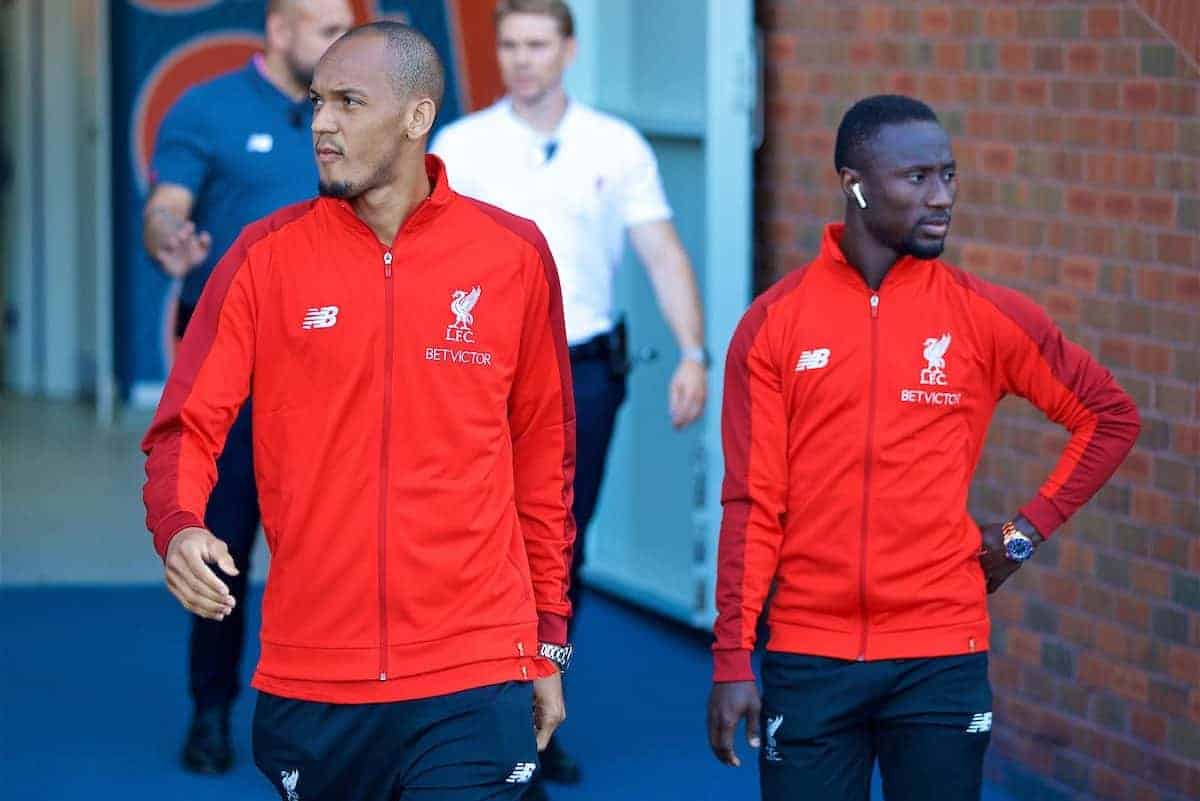 "He is tactically very strong and football smart. I think he improves our squad and there aren't that many players you can say that about in this moment, because the quality we have already is so high."
Those were the words of Klopp following the announcement of Fabinho's signing, and to fill such an important position on the pitch with a player of his quality—even before Emre Can's move to Juventus—was a bold and necessary move from the club, wrapped up in swift and efficient fashion.
Pre-season is always a difficult time to make informed judgments about players—especially new signings, who may perform at a very high level and then struggle to make an impact in competitive games, or vice-versa.
For a player like Fabinho, given the nature of his position, it's difficult to really catch the eye in the same way that a more attacking player is able to do in these games.
His job is primarily to circulate the ball from deeper areas, win back possession and provide a defensive shield in front of the back four.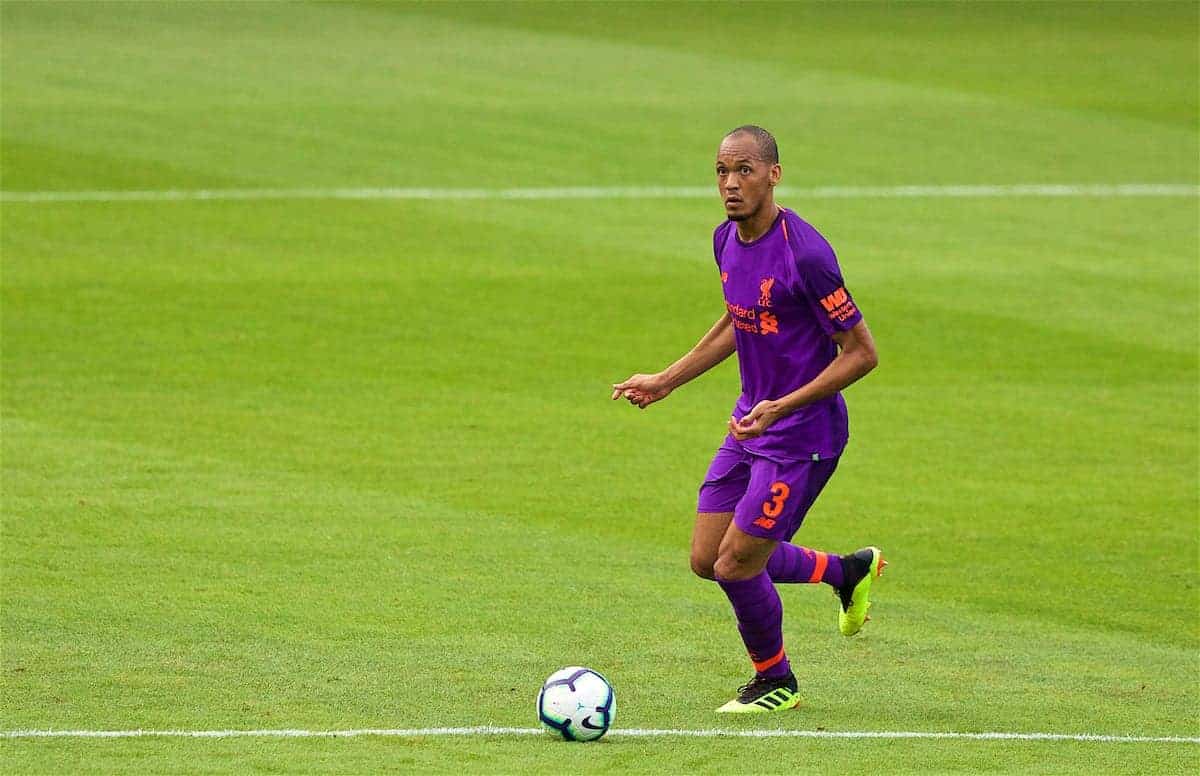 In Liverpool's domestic pre-season games against lower-league English opposition, there was hardly much defending for Fabinho to do, given the way in which his side had the vast majority of possession.
His role was therefore to keep the ball moving with simple but accurate passing, and most importantly to learn his position on the pitch in this Liverpool team.
Klopp explained at the start how he wanted Fabinho to play slightly higher up, rather than always dropping back between the centre-backs to pick up the ball.
It's still very early days for Fabinho and the No. 6 role in this Liverpool side is a highly complex and nuanced one, which requires not only quality in possession and supreme athleticism to cover the necessary ground, but also a high degree of tactical intelligence and anticipation to be able to read the game well.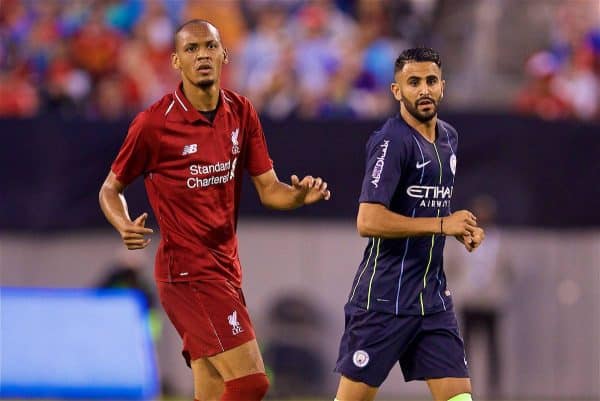 In the 2-1 win over Man City, Fabinho was tested much more than he has been in pre-season so far.
And while his lack of natural pace was exposed on one particular occasion, he did make several important tackles and interceptions to break up play, including one crucial intervention to deny a certain goal.
He hasn't yet shown his full scope of long-range passing, but played several clever one-touch balls when under pressure, demonstrating his awareness and technical ability in tight spaces.
Long-Term Prospects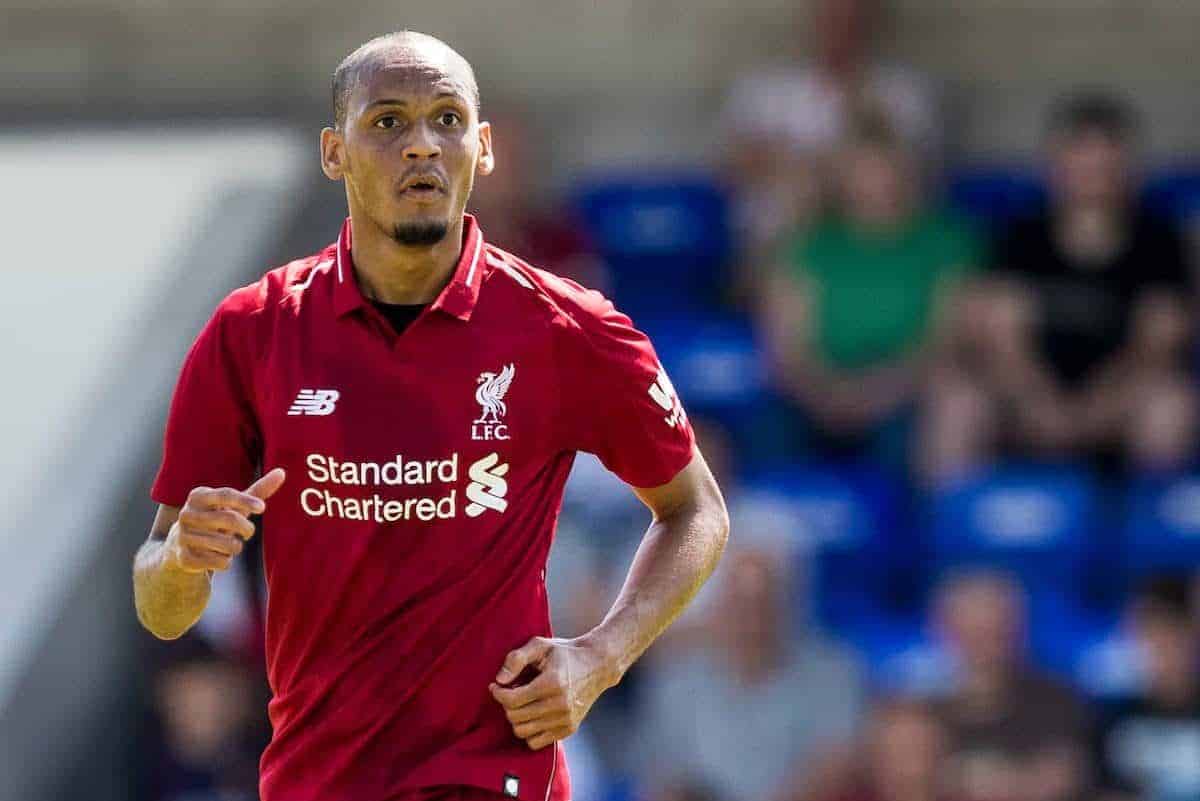 Fabinho's role and how well he adapts to English football will become much clearer throughout the season, particularly in Premier League and Champions League games.
It's important at this stage, however, that fans have patience with the Brazilian and acknowledge Klopp's words about him needing a while to fully bed in and grow into his new role in a completely different type of team to what he has previously experienced.
What is clear already, though, is that Fabinho is the kind of midfielder Liverpool have not had at their disposal for a long time—perhaps as far back as Javier Mascherano.
He is a genuine, specialist defensive midfielder who can become one of the very best in his position in European football—if he isn't already.
At 6'2″, he's a physically imposing figure who is strong in the air, therefore providing an important defensive presence at set-pieces.
Far more than just a destroyer who breaks up play, Fabinho showed throughout his time at Monaco that he is also a skilled passer of the ball and has the ability to drive forward in possession from deeper areas, joining up with the attack—as he did to great effect when breaking into the team initially as a marauding right-back.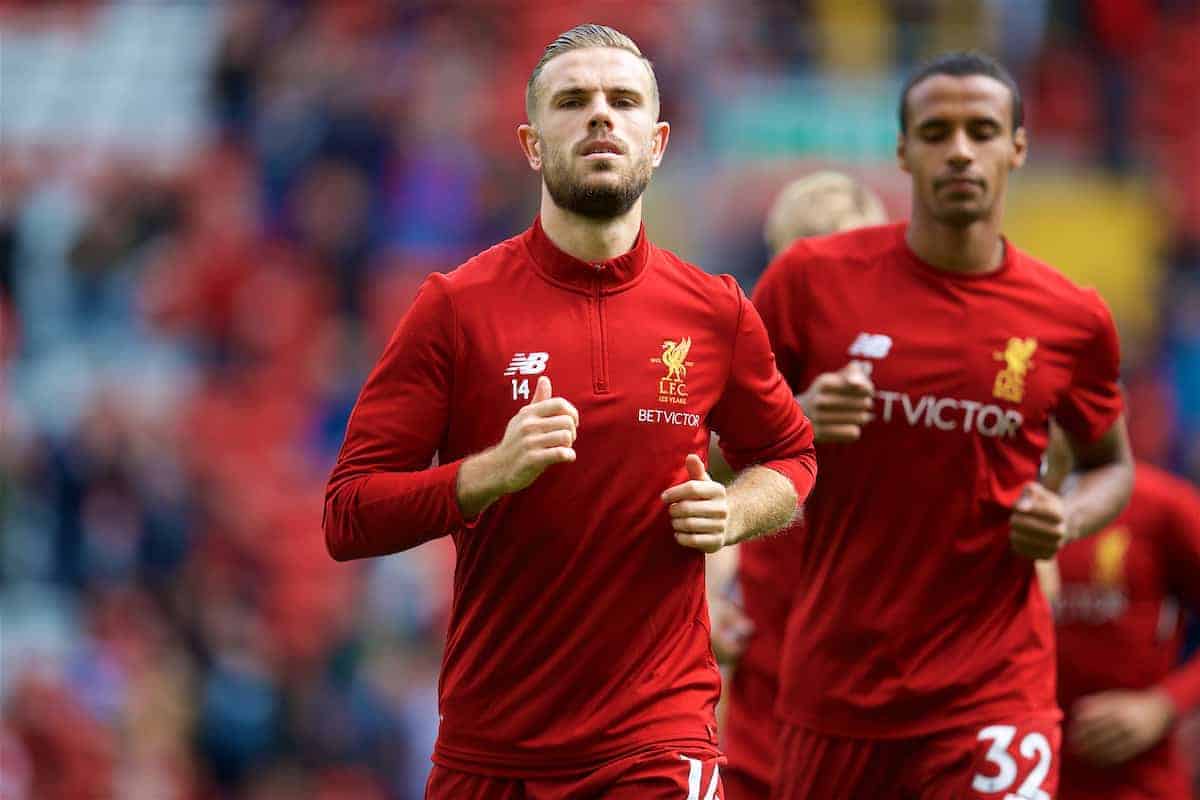 Henderson has largely fulfilled the No. 6 role effectively for Liverpool since Klopp altered his position, but the captain is not a natural defensive midfielder.
And while Henderson may still play a considerable number of games in that anchoring duty, Fabinho's arrival could also free him up to play further forward in the more advanced box-to-box role in which he flourished throughout 2013/14 and 2014/15.
Klopp has also suggested that Fabinho has the attributes to play as a No. 8, if needed, therefore giving the manager various options to use the Brazilian in different roles in different systems, even if his primary role will be as the deepest midfielder in a 4-3-3.
With the acquisition of Alisson from Roma, and with Virgil Van Dijk now fully bedded into the team, Fabinho can form an integral component of Liverpool's newly constructed spine, simultaneously providing an extra layer of defensive protection to an upgraded back line, while also offering the security to allow Liverpool's more attack-minded players to play with freedom.
The Value of a Penalty Specialist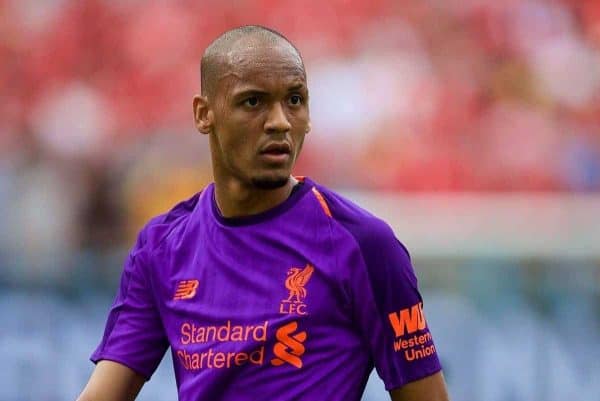 One of the lesser-mentioned attributes when analysing Fabinho's role for Liverpool is his outstanding penalty-taking ability.
Throughout his Monaco career, Fabinho took 20 penalties, scoring 19 and missing just once.
Those numbers speak for themselves, and while scoring penalties is not often a priority when it comes to new signings, in Fabinho's case it can certainly be a significant asset for Liverpool this season and beyond.
While Liverpool were unfortunate to only to be awarded three penalties in the league in the entirety of last season, with numerous blatant fouls inside the box not given, it's surely a trend which cannot continue much longer.
Liverpool lacked a clear first-choice penalty taker, with Roberto Firmino, Mohamed Salah and James Milner all missing spot-kicks on different occasions throughout the 2018/19 season.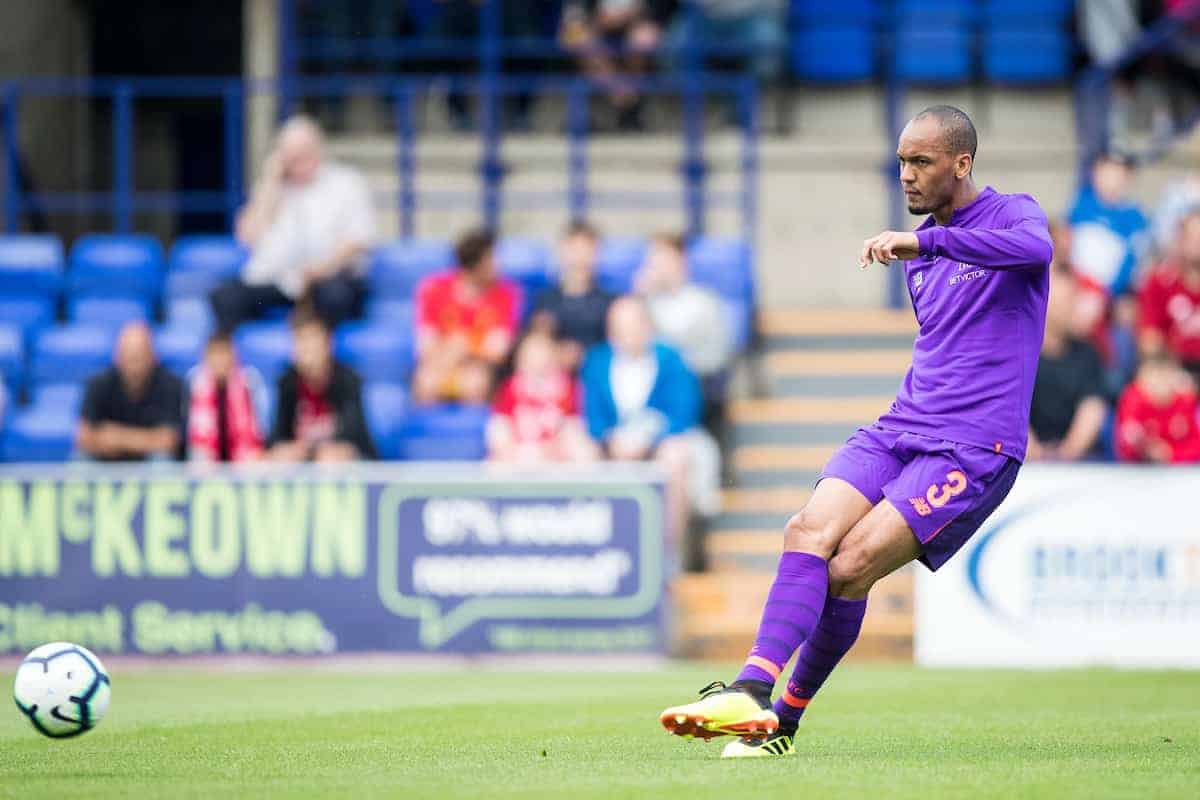 In a pressure situation, it's not immediately obvious who would step up should Liverpool be awarded a penalty in a high-stakes scenario.
Given Fabinho's proven track at Monaco, the Brazilian could be Liverpool's new regular first-choice penalty taker this season
With a 95 percent success rate, having a player who can be relied upon to consistently convert from the spot is a valuable asset which should not be underestimated.