The 2022/23 Premier League season will be interrupted by World Cup action after FIFA confirmed the dates of the competition.
While the international tournament, held once every four years, has habitually been a summer affair, change is afoot once more in the football world.
The current version – just coming to a close in Russia this weekend – has been a resounding success, filling the gap between the end of the campaign and the start of the next for fans of major European leagues.
That won't be the case next time around, however, with FIFA president Gianni Infantino announcing the dates of the next World Cup, to be hosted in Qatar.
Infantino, speaking in his World Cup overview press conference, confirmed that the next tournament will be from November 21 to December 18, 2022.
That means that the Premier League should return to action the following week for the festive fixtures, but will stop at the start of November to allow international teams at least two weeks' preparation before the World Cup starts.
That means the 2022/23, and the preceding 2021/22 and possibly the 2020/21 seasons will all be moved slightly to accommodate the two-month break in November – December 2022.
Yes, ridiculous.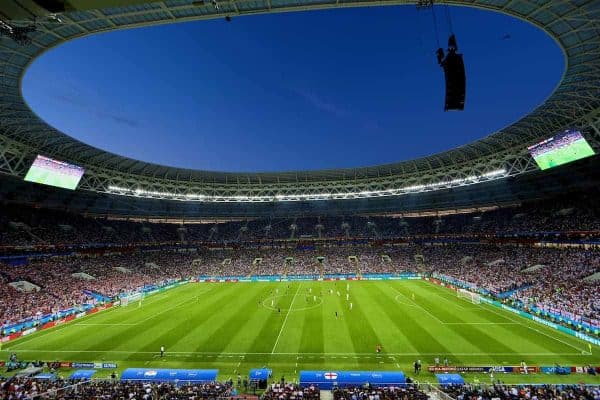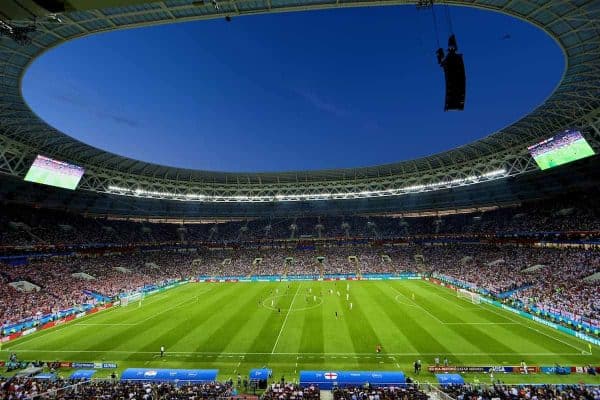 "The domestic championships have already been informed of this decision, which is a good decision because we can not play football in June and July in Qatar," Infantino said.
Additionally, there is still the possibility of an expanded tournament, with 16 more national teams taking part.
"We will decide whether it's 48 or 32 teams in the next few months.
"We must have discussions with the Qataris and then if there is a possibility with the Fifa Council and stakeholders. Then we will decide calmly and quietly what the decision is.
"For now it's a World Cup with 32 teams but everybody is open-minded and we will have a frank and open debate."
Liverpool had eight performers at the 2018 World Cup, half of which are still on duty after Jordan Henderson, Trent Alexander-Arnold, Simon Mignolet and Dejan Lovren all made the semi-finals with their respective nations.