Liverpool will play nine friendlies in preparation for the 2018/19 season, visiting a variety of impressive stadiums along the way.
The Reds will travel domestically and around the globe for vital match practice ahead of the new campaign.
Matches will be played at nine different venues, starting with local friendlies before stepping up to more competitive action as the season closes in.
Some spectacular grounds host the Reds, who will make historic first outings at certain venues and overdue returns to others.
Here's the full lowdown on the grounds Liverpool play at this summer.
Deva Stadium – Chester FC – July 7, 3pm BST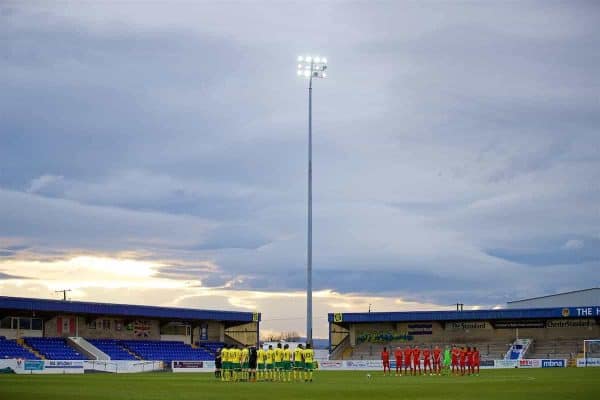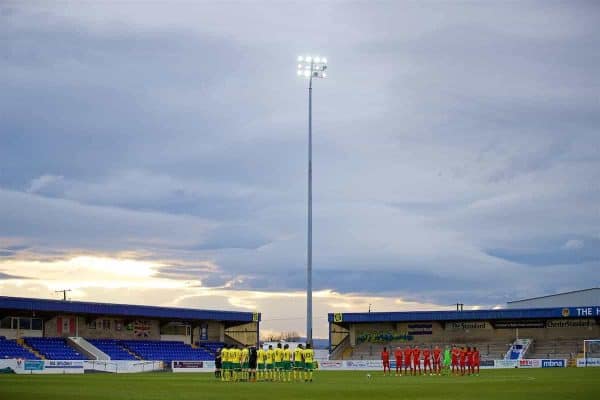 Capacity: 5,126
Where is it? Bumpers Lane, Chester, CH1 4LT
---
A first trip in 16 years to the home of National League North side Chester kicks off pre-season.
The Swansway Stadium has been Chester's base since 1992 after moving from Sealand Road and boasts a small capacity of 5,126—4,500 of which is seated.
Size isn't everything though, and with three seated stands and a standing terrace it's a neatly synchronised venue and one worthy of a higher level.
Away fans are housed in the seated stand behind one goal but will also be accommodated in the Centurion Community Stand down one side on the day.
As expected there will be a sell-out crowd and the Reds have made a great gesture in allowing the hosts to retain all gate receipts.
Liverpool's last visit came in 2002 when a strong Reds side went down 1-0 in a fixture marking the stadium's 10th anniversary.
Prenton Park – Tranmere Rovers – July 11, 7.30pm BST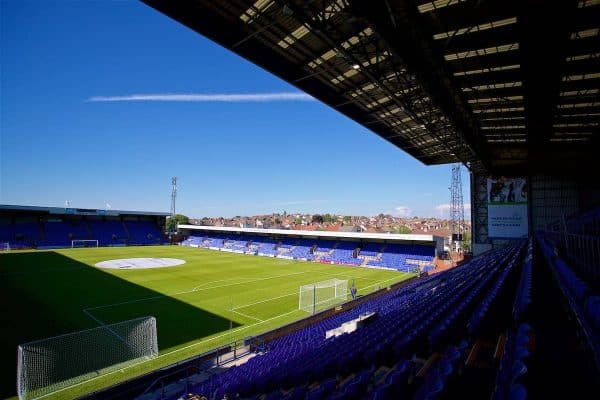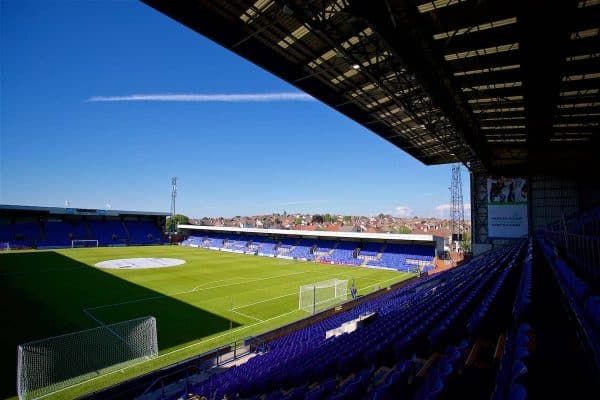 Capacity: 16,587
Where is it? 17 Prenton Road West, Birkenhead, CH42 9PY
---
A return to familiar territory follows with a third trip in as many seasons to neighbours Tranmere.
Rovers' home since opening in 1912, the 16,587 capacity Prenton Park is a traditional ground with four separate stands—including its very own Kop end—tight to the pitch.
It's a venue Klopp and his team know well having kicked off the last two pre-season campaigns there—the Reds running out 1-0 and 4-0 winners on those occasions—as well as serving as home to the Liverpool U23s.
Recent trips have provided productive workouts and Rovers will offer another as they prepare for a big season on their welcome return to the Football League.
There's a real buzz surrounding both clubs going into the new season, and it's sure to result in another big crowd filling Prenton Park.
Gigg Lane – Bury – July 14, 3pm BST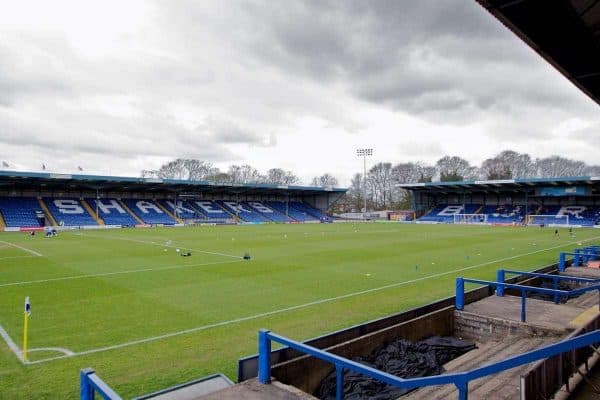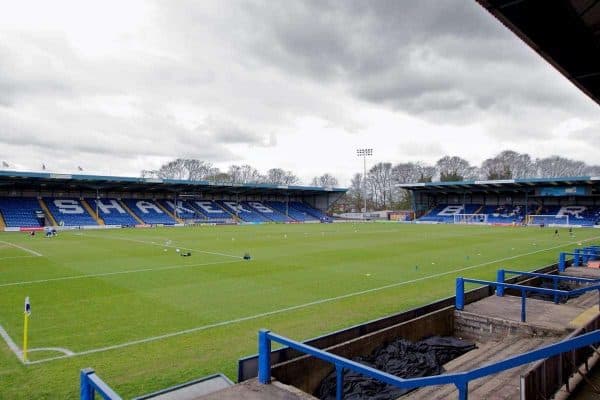 Capacity: 11,840
Where is it? Gigg Lane, Bury, BL9 9HR
---
The Reds then visit Gigg Lane, lifelong home to Bury since the club was formed in 1885.
Four all-seater stands close to the pitch make for an atmospheric venue with a 12,500 capacity—though this can drop to 11,840 for league matches due to segregation.
Though known best for being Bury's home, Gigg Lane has also housed protest club FC United of Manchester and Man United and Bolton's reserve sides.
It will be a first trip since 1962 for the Reds, but the ground has a more recent link to Liverpool having been used as the filming location for 1996 TV film 'Hillsborough', based on events of that tragic day.
The Manchester Road end is where away fans are usually seated, with 2,100 fans able to be accommodated.
This will be the first meeting between the clubs since a 2-0 FA Cup win in 1980 at Anfield in which David Fairclough lived up to his Supersub nickname with a brace from the bench.
Ewood Park – Blackburn Rovers – July 19, 7.45pm BST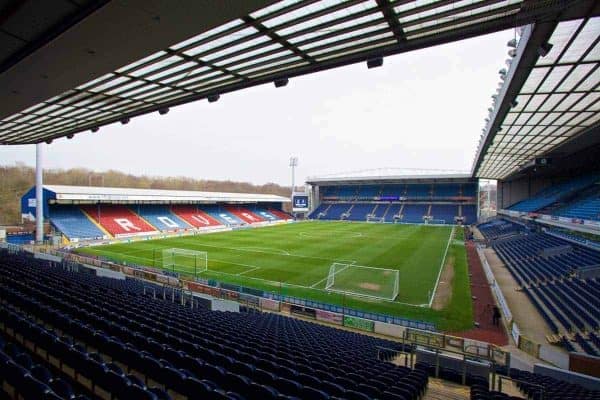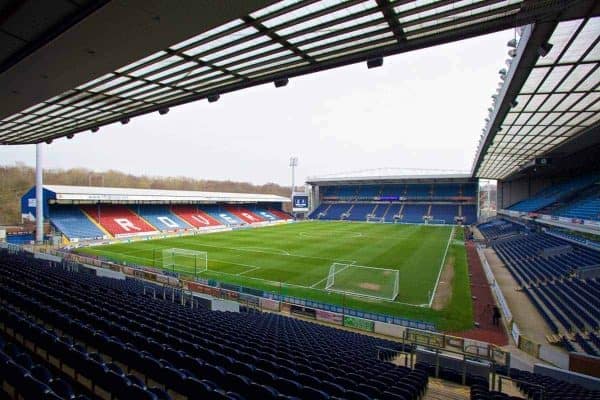 Capacity: 31,367
Where is it? Nuttall Street, Blackburn, BB2 4JF
---
Liverpool prepare for the US tour by facing their toughest opposition yet in Championship side Blackburn.
A trip to Ewood Park will rekindle memories of what was once a routine Premier League away day for Kopites before Blackburn's relegation in 2012.
A traditional English football stadium, the 31,367 capacity ground has been Rovers' home for 128 years and is the biggest domestic venue Liverpool visit this summer.
With three stylish, double-tier stands and a single-tier stand down one side, Ewood Park is undoubtedly a venue befitting of a top-tier club.
Away fans are usually housed in the Darwen End, where a 7,000-strong travelling Kop can be accommodated in upper and lower tiers.
Liverpool's last trip came back in 2015 for an FA Cup quarter-final replay which the Reds won 1-0 thanks to a Philippe Coutinho strike.
Bank of America Stadium – Dortmund – July 22, 9.05pm BST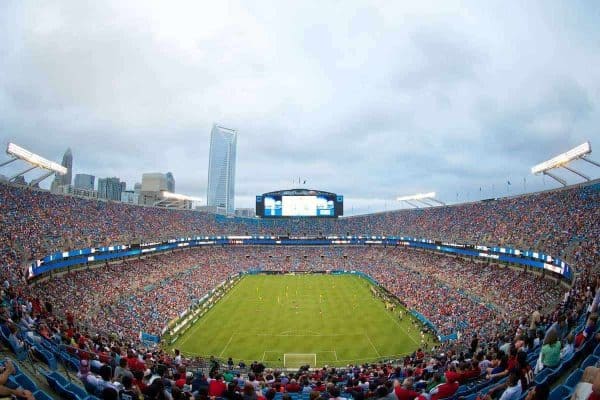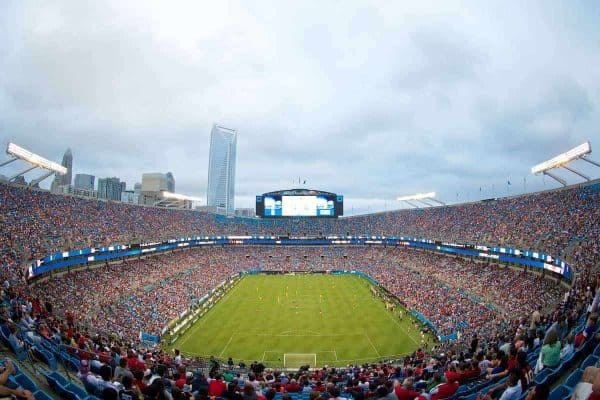 Capacity: 75,412
Where is it? 800 South Mint Street, Charlotte, North Carolina
---
The glamorous side of pre-season arrives as Liverpool touch down in the US for the showcase International Champions Cup.
The Reds play three mouthwatering fixtures as preparations step up, starting with Klopp's former club at the Bank of America stadium.
Home to NFL outfit Carolina Panthers, the spectacular arena boasts a huge 151 executive suites and has a 75,412 capacity thanks to two uncovered bowl-shaped tiers.
Having opened in 1996 it's a still a relatively new stadium, and alongside NFL matches has hosted international games and concerts—including for the Rolling Stones.
It's also a venue Liverpool have played before having beaten AC Milan 2-0 there in pre-season 2014/15, with goals from Joe Allen and Suso.
It will provide a great setting for the first meeting between the sides since the Reds' miraculous 4-3 Europa League comeback in 2016. A similarly entertaining game would be perfect.
MetLife Stadium – Man City – July 26, 1.05am BST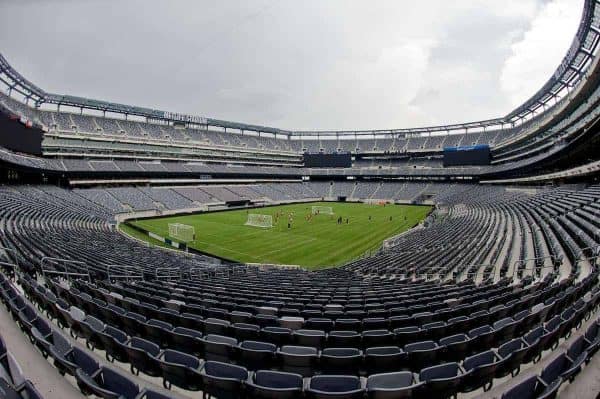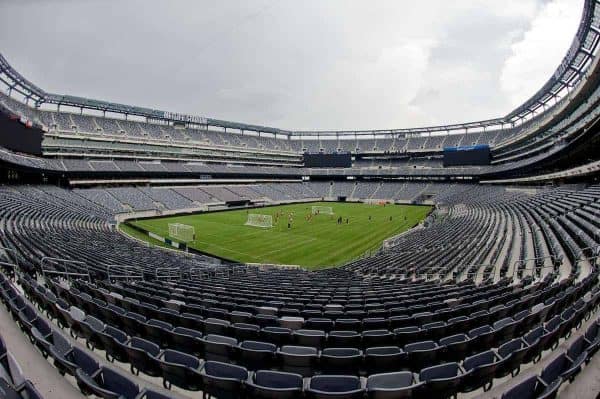 Capacity: 82,500
Where is it? 1 MetLife Stadium Drive, East Rutherford, New Jersey
---
There could not be a more spectacular venue to host the second ICC game and latest instalment of this developing rivalry between the Premier League's most explosive sides.
Liverpool make a first-ever visit to the MetLife Stadium for a clash in which both teams will want to lay down a marker for the campaign.
Home of NFL franchises New York Giants and New York Jets, the Metlife has a huge 82,500 capacity which can increase to 90,000 for non-football events.
It's almost a brand-new ground having opened eight years ago, reflected in the colour-changing exterior of the stadium depending on who is playing, like Munich's Allianz Arena.
Modern design continues inside too, with three steep bowl-shaped tiers towering over the pitch for a Coliseum-like feel.
Football has a strong history at the Metlife Stadium, having hosted numerous international friendlies, COPA America clashes and ICC fixtures in recent years.
Not only an elite sporting arena, the Metlife—with more than 200 luxury suites—is one of the world's leading multi-purpose venues having staged huge sporting and non-sporting events.
These include Super-Bowl 48 in 2014 and WWE's Wrestlemania 29 in 2013—with the 35th edition also to be held here in 2019.
Meanwhile some of music's biggest names have performed here, with Beyonce, Eminem, Rihanna, Ed Sheeran and countless more taking centre stage.
Michigan Stadium – Man United – July 28, 10.05pm BST
Capacity: 107,601
Where is it? 1201 South Main Street, Ann Arbor, Michigan
---
Talk about saving the best for last.
The Reds sign off their US tour with a bang—a mouthwatering showdown against United at the breathtaking and historic Michigan Stadium.
Originally opened as a 72,000 capacity venue in 1927, after several renovations it now holds a colossal 107,601, making it the largest stadium in the US and second biggest in the world.
Nicknamed 'The Big House', the ground has 83 luxury boxes which helps the venue hold attendances even bigger than capacity.
Indeed, the record crowd is 115,000 for a college football game, while over 109,000 were in for Real Madrid vs. Man United in the 2014 ICC, which set a US record attendance for a football match.
There is no other way to describe the venue than breathtaking, none more so than for the truly unique design which sees a single-tier bowl almost swallow the pitch.
It will be Liverpool's first outing here and certainly one to remember.
Aviva Stadium – Napoli – August 4, 6pm BST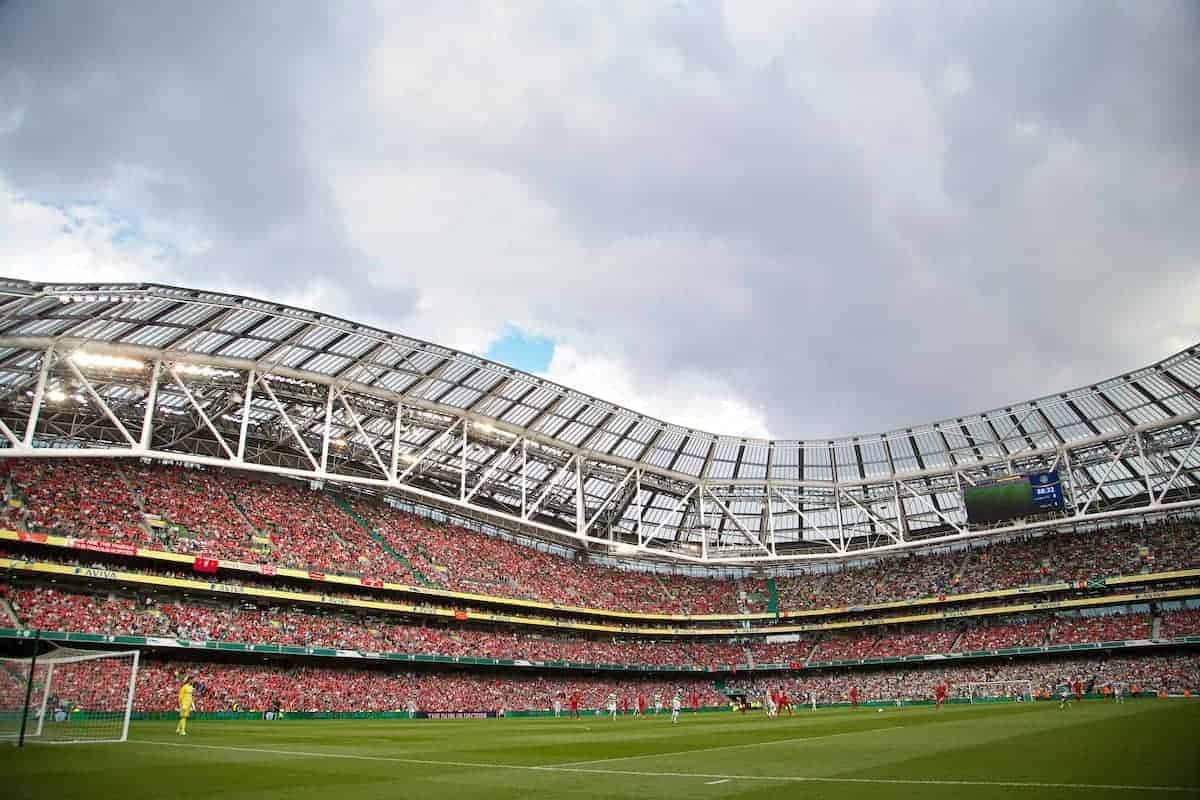 Capacity: 51,700
Where is it? Lansdowne Road, Dublin
---
Final preparations begin with a return to another familiar venue for the penultimate friendly.
The Irish Kop will be out in force in Dublin as the Aviva Stadium hosts a clash between two of Europe's most exciting attacking teams as Liverpool face Serie A runners-up Napoli.
It will be Liverpool's second visit in as many seasons to the 51,700 capacity venue—which can expand to 65,000 for concerts—after beating Athletic Bilbao 3-1 there last summer.
The ground opened only eight years ago after construction on the site of the old Lansdowne Road stadium and is home to the Republic of Ireland's national football and rugby teams.
It's an imposing arena consisting of three connected four-tier sides—the upper of which is shaped in a modern curve design—which dwarf a shallow stand behind one goal.
Officially recognised as a UEFA Elite Stadium, it continues to be an emerging venue having hosted the 2011 Europa League final while also being picked to stage four matches in the on-the-road edition of Euro 2020.
All of the Reds' previous outings here have been great occasions and this will provide a perfect sendoff before a final showdown.
Anfield – Torino – August 7, 7.30pm BST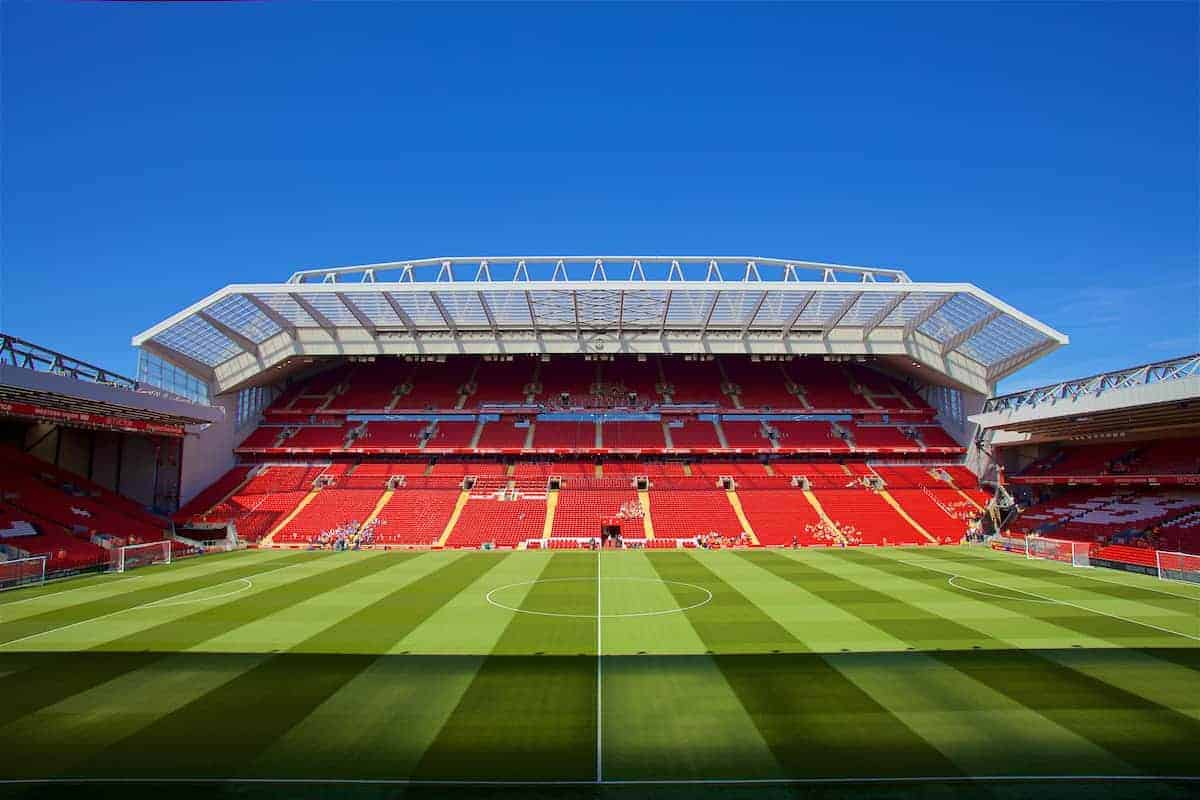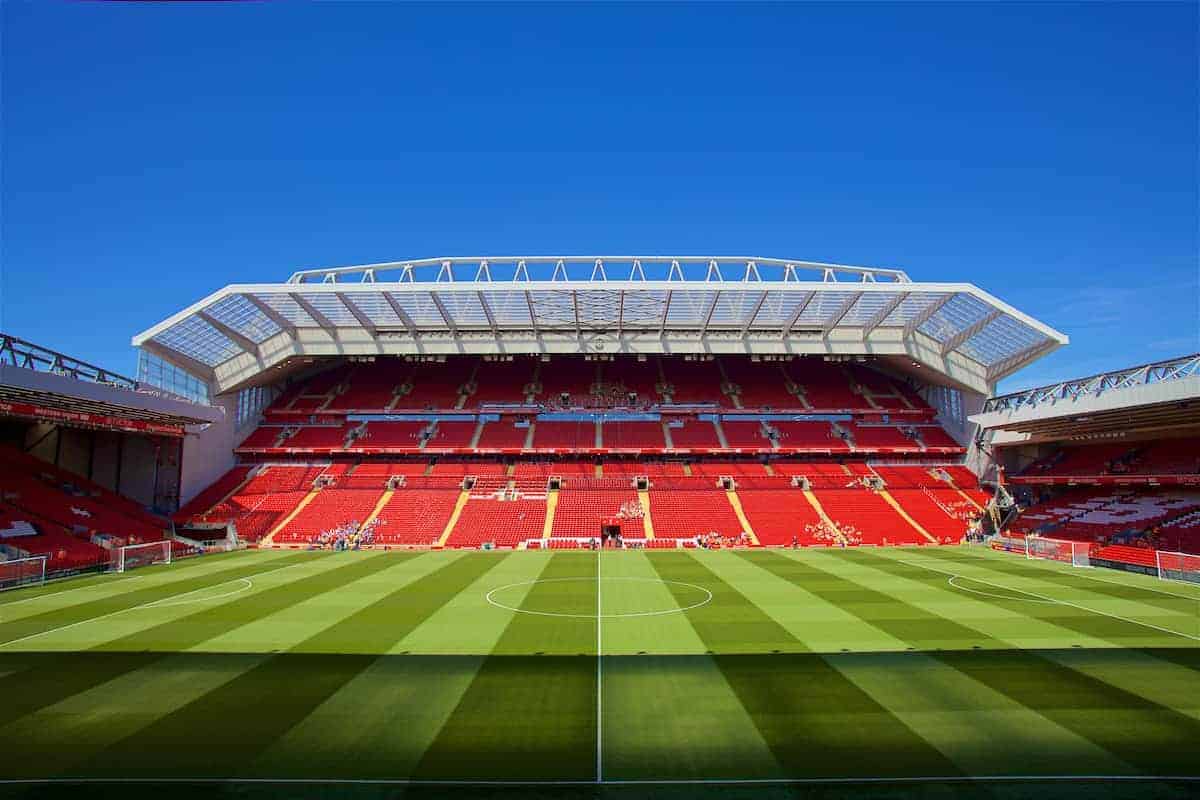 Capacity: 54,074
Where is it? Anfield Road, Liverpool, L4 0TH
---
An exhausting pre-season is completed with a first home friendly in four years against more Serie A opposition.
Torino arrive at our spiritual home of 126 years four days before the Premier League kicks off, for a historic first-ever meeting between the clubs.
Our 54,074 capacity home is sure to be full for the final friendly, which is the first at Anfield since 2014 when the Reds beat Borussia Dortmund 4-0.
Coming just days before the season opener against West Ham, it will be all about ensuring the players are 100 percent ready to make a winning start when the real stuff begins.
---
Liverpool's Pre-Season Schedule, 2018
Chester FC – Swansway Stadium – July 7, 3pm
Tranmere – Prenton Park – July 11, 7.30pm
Bury – Gigg Lane – July 14, 3pm
Blackburn – Ewood Park – July 19, 7.45pm
Dortmund – Bank of America Stadium – July 22, 9.05pm
Man City – MetLife Stadium – July 26, 1.05am
Man United – Michigan Stadium – July 28, 10.05pm
Napoli – Aviva Stadium – August 4, 6pm
Torino – Anfield – August 7, 7.30pm
* All times BST.