Set-piece prowess should be a significant string to Liverpool's bow this season, with more options available than for many a year.
Set pieces have not been, it's fair to say, a favourite around Anfield for several years.
That comes from both ends of the pitch: for a long time it seemed as though every opposition corner was a moment to be feared, with a goalmouth scramble inevitable, while in the attacking half it felt like the Reds never scored off dead balls.
Of course, the truth was always somewhere in the middle, but there was undoubtedly good reason for the uneasiness at conceding corners and free-kicks for a period.
That has begun to finally change, and this coming campaign should also see the Reds be even more of a goal threat than they were last season, thanks in part to the variance available to Jurgen Klopp and his team.
2017/18 and Milly on the Money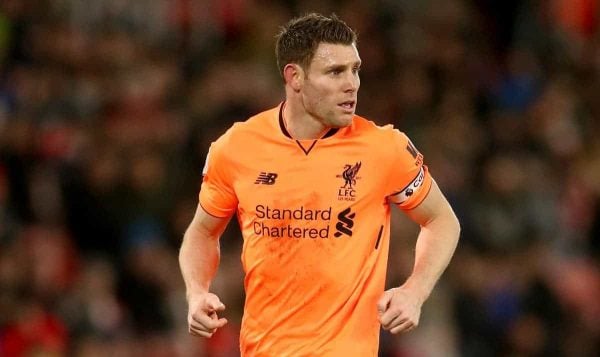 Last term saw James Milner shoulder most of the set-piece responsibility of the team, depending on who was playing.
Certainly, he was the designated penalty-taker, but a couple of misses during the campaign and another in this current pre-season might see that changed.
Milner has scored 15 goals for Liverpool
11 penalties
Just one goal last season, penalty vs. Everton
A record number of Champions League assists came thanks in no small part to his delivery from free-kicks and corners, meanwhile.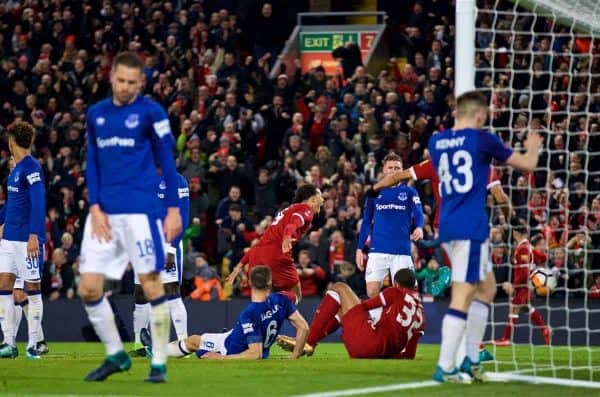 In total, Liverpool netted 11 set piece goals in the Premier League during 2017/18, joint-10th with that tally and below each of the sides making up the rest of the top six.
Milner wasn't responsible for all, of course, but importantly the Reds are deprived of two who did contribute in that area from last term: Philippe Coutinho has since left, and Alex Oxlade-Chamberlain is out for the season with injury.
In Europe, the Reds claimed seven goals from set-pieces, which was good for joint-top along with FC Porto.
New Season, New Responsibilities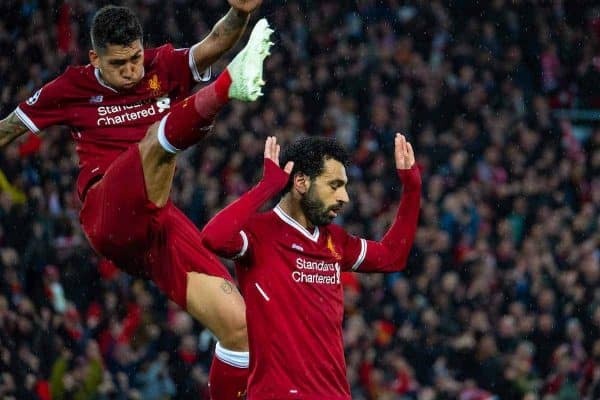 Milner will still contribute, but there are at least three other candidates to take over penalty-taking duty if he's either not on the pitch or not selected.
Despite having missed a crucial one against Sevilla last season and another against West Brom, Roberto Firmino is still a good choice to take spot-kicks.
Both those missed efforts were placed and well-struck—but hit the woodwork. The goalkeeper was never saving either one, and a matter of inches separated celebrations from anguish.
He'd be backed to score more often, surely, and the same goes for Mohamed Salah who has also missed for the Reds, against Huddersfield.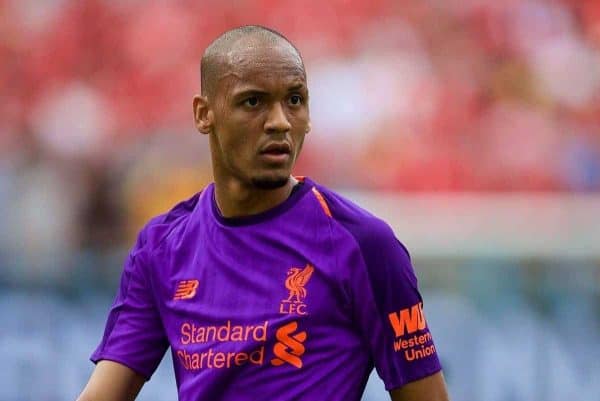 Then there's new signing Fabinho, a renowned penalty-taker with Monaco and already the choice of many fans.
The New Recruits: Past Three Seasons
Fabinho: 21 penalties scored
Shaqiri: 3 free-kicks scored
Keita: 1 free-kick scored
But corners, free-kicks? Options aplenty there, too.
Jordan Henderson has already shown an ability to deliver dead balls with accuracy, and Trent Alexander-Arnold highlighted his own free-kick prowess last season.
Xherdan Shaqiri is an option too, a particularly interesting one given he's left-footed, in contrast to most in Red who deliver with their right. He netted a stunner against Palace last term, and has done so plenty of times with Switzerland.
Even in games where the second string might feature or if rotations and injuries affect Klopp's plans, the likes of Daniel Sturridge, Alberto Moreno or indeed Milner can all deliver effectively.
Routines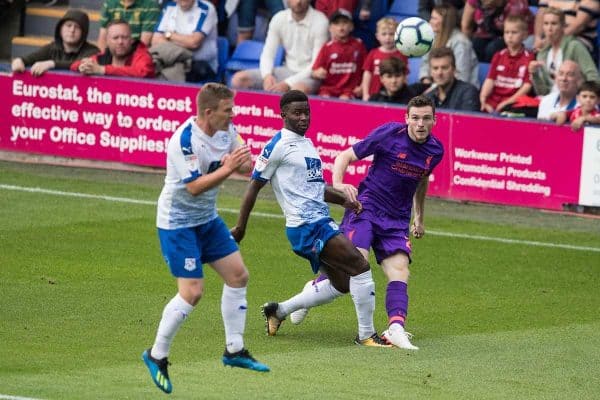 After the World Cup and the success teams had there with scoring from set-piece situations, don't be surprised to see plenty at club level try to get more inventive with their approach, too.
Liverpool could also invest some time here: it doesn't just have to be a whipped deliver, a shot on goal or a vaguely aimed cross toward the biggest player on the pitch.
Andy Robertson isn't noted as a set-piece taker, but he is possessed of one of the finest low crosses in the Premier League.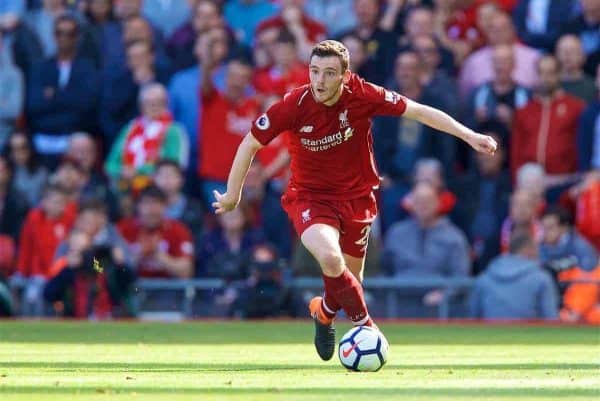 So how about finding a way to incorporate him as a late runner, curving outside the wall and looking to play a first-time ball across the area from a short-played free-kick?
How about making use of the aerial fearlessness of those centre-backs of Klopp's, getting them to challenge in an area slightly removed from in front of goal and looking to play it back across the six-yard box for onrushing forwards?
Invention, speed of thought and creativity are all central to Liverpool's game plan, and that shouldn't be limited to open play.
Defending Dead Balls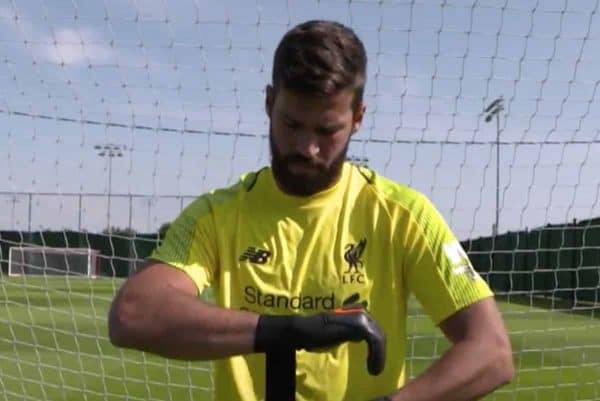 Up the goal count at the attacking end of the pitch slightly, and bring it down in the defensive third.
The Reds conceded three set-piece goals in the Champions League last term (eighth-highest, four clubs conceded zero) and eight in the Premier League (sixth-best, Man City best with just three allowed).
But changes have been made, and not just in terms of personnel.
Tallest Reds
Matip, 1.95m
Mignolet, 1.93m
Van Dijk, 1.93m
Alisson, 1.91m
Grujic, 1.91m
Alisson, at 1.91m, is taller than Loris Karius. Fabinho, at 1.88m, is taller than Jordan Henderson.
These are fine margins, and of course there's more to it than a player's mere standing point, but any improvement and opportunity to swing the balance in the Reds' favour is welcome.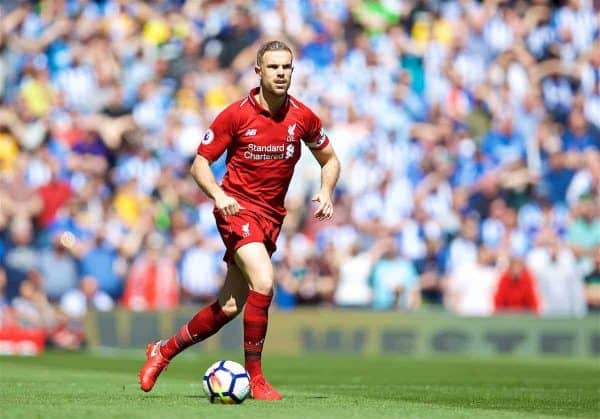 The difference between Fabinho and Henderson might not be much—just a centimetre, in fact—but there's a much more significant difference having both of them rather than, for example, Milner and Gini Wijnaldum defending a ball into the area.
There's only so much that can be done to defend against opposition set pieces anyway.
The best delivery or off-the-ball run simply might not be able to be stopped. Liverpool have already been making gains here though, and could do so again.
At the other end of the pitch, however, there has been plenty of room for improvement.
This season, it might be as difficult for opposition teams to stop Firmino and Co. in full flow as it is to stop Virgil van Dijk and Co. striding up from the back for another pinpoint free-kick delivery.