While Jurgen Klopp spent time praising his young players after the 4-1 win over Man United on Saturday, Jose Mourinho essentially threw his under his well-parked bus.
Liverpool were excellent against their rivals in Ann Arbor, with a comprehensive performance and many individuals impressing.
Before the game, Mourinho attempted to talk about the Reds' starting lineup being far more experienced, saying: "It's Liverpool first team vs Manchester United kids."
As it turned out, Liverpool's average age was 25, while United's was 26, with the likes of Ander Herrera, Juan Mata and Alexis Sanchez all starting. Classic Mourinho!
Both sets of youngsters did well considering they were playing in front of over 100,000 fans at the Michigan Stadium.
If ever you wanted to see the contrast between Klopp and Mourinho when it comes to promoting youth, you only had to hear their respective post-match press conferences.
Klopp spoke about each of his young players glowingly: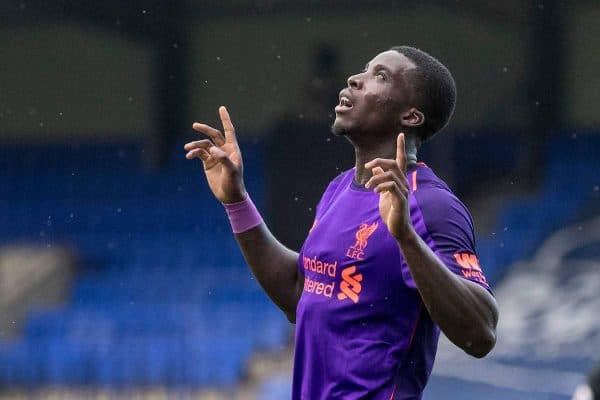 "Yes, all the young boys who came on today are in really good shape this pre-season, to be honest. They had little holes because of the intensity.

"Sheyi [Ojo] is a really confident boy as he showed tonight, not only around the penalty when he sent Daniel Sturridge away! You have to be really confident to do that!

"Pedro Chirivella in the No.6, a fantastic football player. Marko Grujic together with him organising the whole pitch pretty much.

"Curtis Jones played his first game as a full-back in front of 100,000 people – I would have been nervous, he wasn't. Rafa Camacho plays a pre-season that is just fantastic, mostly as a full-back which he'd never played before, so they've learned a lot.

"Ben Woodburn is 100 per cent back, for example. How it is with young boys, from time to time the improvement doesn't go day by day, but he has played such a good pre-season.

"Nat Phillips, my god – what a pre-season he has played! These boys are completely open. What we will do with that and when, we will see."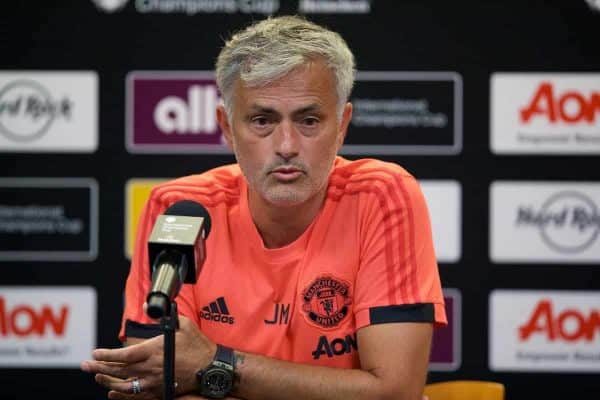 Mourinho, meanwhile, criticised the ability of his youngsters, saying:
"We started the game with a lot of players who will not be in our squad on August 9. This is not my squad, not even half, not even 30% of my squad. So don't look to this.

"Look, do you want him to be very happy with the players he [Alexis Sanchez] has around him? We are here just to survive and to have some not very ugly results.

"Alexis is the only striker we have. And the poor man is there trying his best."
It is dreadful man management by the Portuguese, who continues to cut an almost laughable figure this summer, with misery forever etched on his face.
Liverpool looked such a happy bunch of individuals on Saturday, with great team spirit evident, but United couldn't have been more different.
Klopp is the perfect manager to be playing for if you are a youngster – you have almost no hope of making the grade under Mourinho.