Liverpool's 2018 summer friendlies involve some familiar fixtures in familiar surroundings, and looks more agreeable than last season's semi-global tour.
Pre-season is a time for transfer speculation, bold predictions, and the renewed sense of hope that comes with the freshly reset league table.
But on top of all this, it's also a vital period where players build up their fitness in preparation for the long post-World Cup season.
The work done on and off the pitch in these opening weeks can set the tone for the upcoming campaign, and hard graft has already begun at Melwood.
We will get the first look at some of the new signings and probably come to the conclusion that more are needed before the meaningful action kicks off, as is often the case when the transfer window is open!
It is a taster of what is to come, and though nothing groundbreaking will take place and little should be read into the results, these games do sometimes throw up a positional change, a formation tweak, or a performance which can be referenced further down the line once the real thing begins.
This season's friendly schedule appears to be more structured than last time around, and the club will also be free of the pesky Champions League playoff which they played against tough opposition, Hoffenheim, last August.
This season Liverpool go into their first game focused solely on the Premier League, with the first Champions League group game not coming around until September.
Tranmere Tradition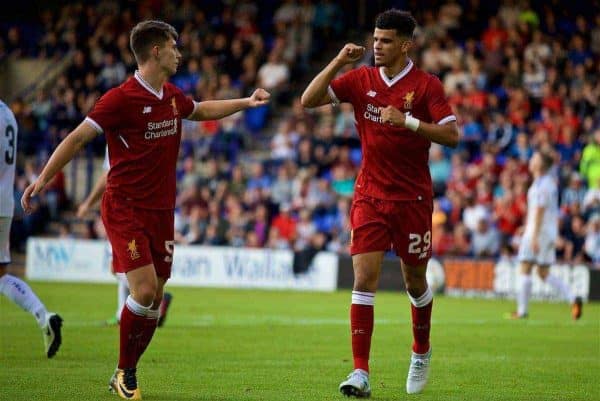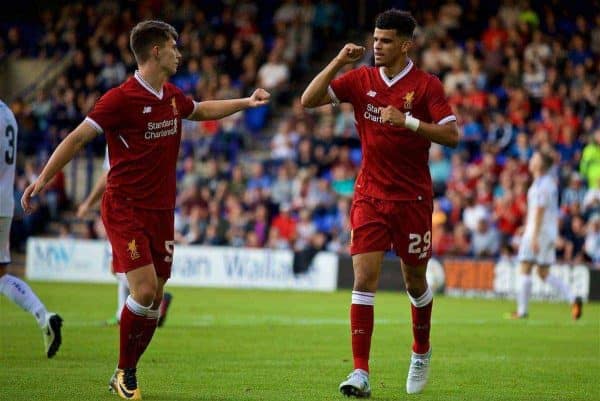 Last season's pre-season schedule began with the now customary clash with local lower league side Tranmere Rovers.
Jurgen Klopp's men will again make the short journey across the Mersey to get some semi-competitive football under their belts, with players on both sides at various stages of fitness.
Those who've 'enjoyed their summers' will stand out in a sometimes comical fashion, and will have to put a shift in to help them return to fitness.
The match against Tranmere this summer sees the Birkenhead club on a high after they returned to the English Football League via the National League play-offs last season.
North West Tour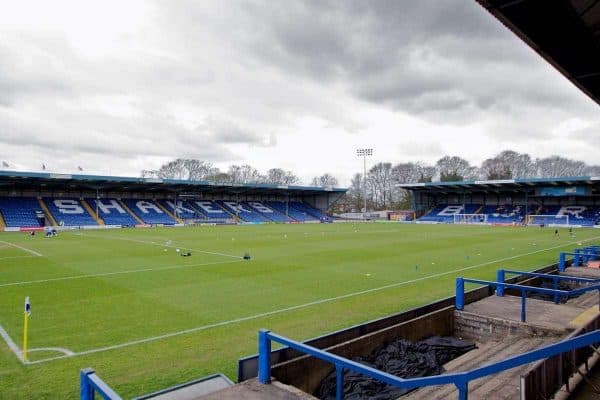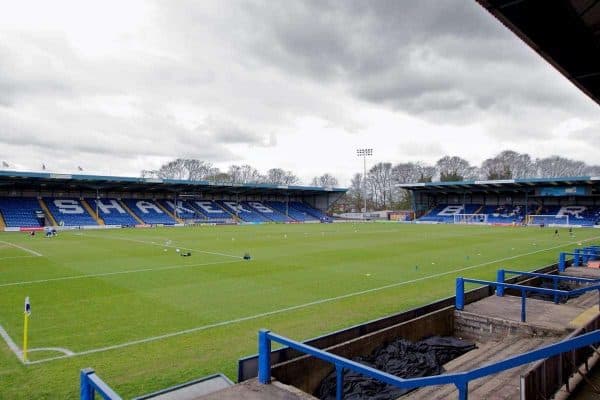 Tranmere is usually the first game of Liverpool's pre-season, but this time around they open with a fixture against Chester City, who went the other way out of the National League last season.
This season Chester will play their football in the National League North, having suffered relegation in May.
This match takes place with the World Cup yet to finish, and the game at the Deva Stadium just happens to be being played at the same time as England's quarter-final clash with Sweden.
Liverpool will play more games against local North West opposition, with games at Blackburn and Bury as well as these jaunts to Chester and Birkenhead.
World Cup Disruption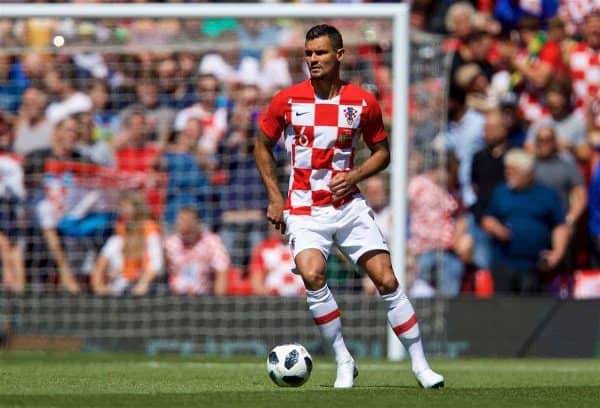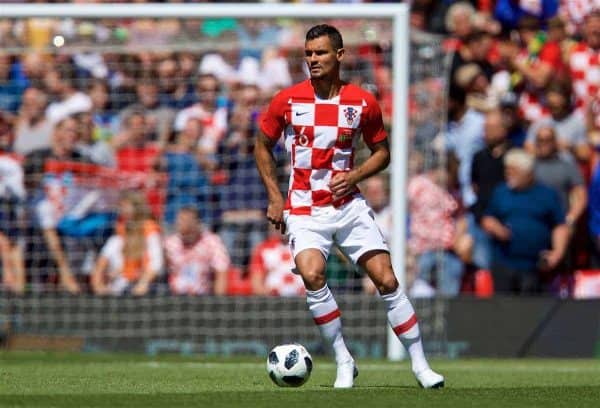 Liverpool have a number of players taking part in the latter stages of the World Cup, and they won't meet up with the rest of the squad until the Reds head across the pond to America in late July.
Dejan Lovren, Simon Mignolet, Roberto Firmino, and England duo Jordan Henderson and Trent Alexander-Arnold are all still at the tournament, and there's a decent chance Liverpool could soon have a World Cup winner in their ranks.
There's no doubt that this will affect pre-season plans, but Liverpool actually have less players participating at the tournament than in previous summers, and less than rivals such as Man City, Spurs and Man United – which, of course, works in our favour.
Klopp still has a strong squad available to him, with new signings Fabinho and Naby Keita not involved in the World Cup, plus key players such as Virgil van Dijk and Andy Robertson.
Crossing The Pond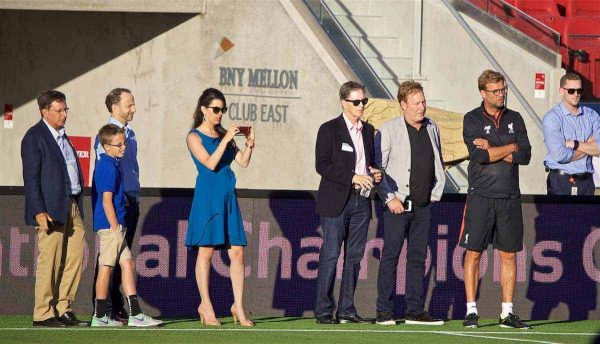 As with any modern-day pre-season schedule, there is a money-spinning series of games in a foreign land.
This time around, the club's only trip abroad will be to the United States for the 'International Champions Cup'.
It's the east coast rather than the west coast this time, with Charlotte, East Rutherford, and Ann Arbor hosting Liverpool's high profile friendlies against Borussia Dortmund, Man City, and Man United.
These fixtures will provide an early test against Champions League level opposition. This is in stark contrast to last season when the club spent time in East Asia and Germany, taking part in both the Asia Cup and the Audi Cup.
That was a gruelling and awkward schedule, with training sessions having to be cancelled due to heavy rain in Hong Kong, and then two games in two days being played in Munich.
This time around the schedule, the facilities, and the conditions should be much more palatable.
On returning to Europe the team will then enjoy a training camp in France, with the scenic shores of Evian-les-Bains near the Swiss border their likely destination. It's not too far from Lyon and Nabil Fekir, either…
Ireland In For A Treat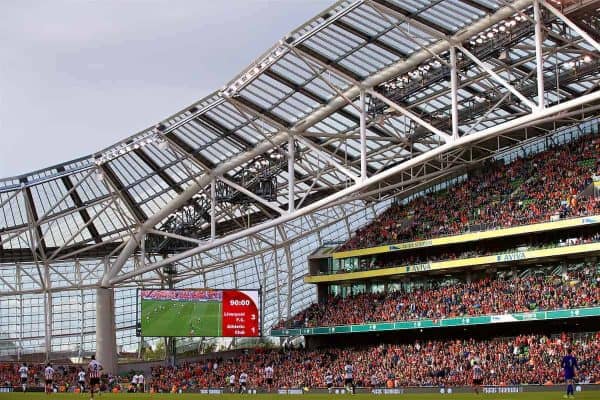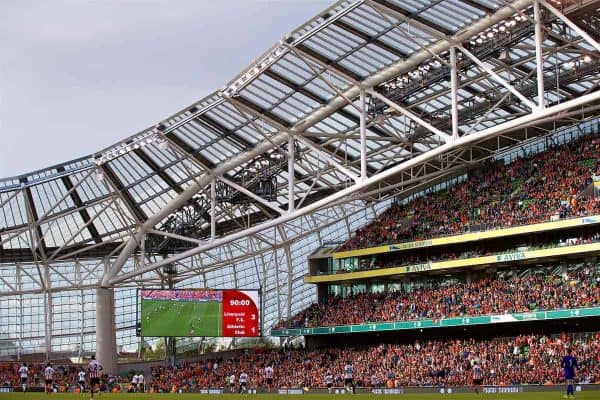 After a week in south-east France, Klopp's men will then make the short flight across the Irish sea where they will face Napoli in Dublin.
This is another chance for the players to test themselves against top opposition, and the Neapolitans will be an interesting prospect under new boss Carlo Ancelotti.
By this time, a week before the season begins, we'll see the 'best XI' forming, hopefully with Keita and Fabinho nicely settled in in midfield.
Liverpool have a big following in Ireland, and the game is likely to have an atmosphere similar to that which they experience when Anfield is in full voice.
The manager will want his players firing in preparation for their opening league game which arrives exactly a week later.
But in contrast to last season when the team were given the full week to prepare for their first competitive game, this time they will play an extra game at Anfield just four days before the season opener at home to West Ham.
This extra match may have been arranged to accommodate for the late return of those players involved in the World Cup, who may need another 90 minutes to restore their sharpness.